Exploring the UCLA Anthropology Program
Are you interested in studying anthropology at one of the top universities in the world? Look no further than the UCLA Anthropology program.
In this article, we'll give you an in-depth look at what makes the Anthropology program at the University of California, Los Angeles stand out, from its rich history to its impressive curriculum and faculty and from career opportunities to student life and the impact of the COVID-19 pandemic.
The History of UCLA's Anthropology Program
The UCLA Anthropology program has a long and illustrious history, dating back to its founding in 1941. Over the years, it has become one of the country's most respected and influential programs, attracting faculty and students worldwide.
With a focus on interdisciplinary research and a commitment to social justice, UCLA's anthropology program has been at the forefront of some of the most important debates and discussions.
One of the key factors contributing to the success of UCLA's Anthropology program is its strong emphasis on fieldwork. The program has encouraged students to engage in hands-on research, working closely with communities and cultures worldwide since its earliest days. This approach has not only helped to produce groundbreaking research but also helped shape how anthropology is practiced and taught.
The program has also become known recently for its innovative use of technology in research and teaching. From virtual reality simulations to digital archives, faculty and students are exploring new ways to use technology better to understand the complexities of human culture and society.
This commitment to innovation and experimentation ensures that the UCLA Anthropology program will continue to be a leader in the field for years to come.
An Overview of the Anthropology Curriculum at UCLA
UCLA's Anthropology curriculum is designed to give students a thorough grounding in the major theoretical and methodological approaches to the study of human societies and cultures.
Core courses cover the history of anthropology, anthropological theory, and ethnographic methods. Students can also choose from various elective courses, including socio-cultural anthropology, archaeology, linguistic anthropology, and biological anthropology.
Additionally, the UCLA Anthropology Department offers opportunities for students to engage in hands-on research through fieldwork and laboratory experiences. Students can participate in ongoing research projects or design their own independent research projects under the guidance of faculty members.
These experiences allow students to apply the knowledge and skills gained in the classroom to real-world situations and contribute to advancing anthropological knowledge.
Notable Anthropology Professors at UCLA
The UCLA Anthropology faculty are among the field's most accomplished and respected scholars. From pioneers of early feminist anthropology to leading researchers in environmental anthropology, the faculty bring a wealth of experience and expertise to the program.
Notable professors include Sherry Ortner, who has made major contributions to the study of gender and culture, and Nancy Levine, who specializes in the anthropology of religion, focusing on the intersection of religion and politics, particularly in South Asia.
In addition, the Anthropology program also boasts the expertise of Professor Akhil Gupta, a leading scholar in economic anthropology. His research focuses on the relationship between economy, culture, and society, particularly in India. He has published numerous articles and books on the topic and is highly respected in the academic community.
Admission Requirements for UCLA's Anthropology Program
Admission to UCLA's Anthropology program is highly competitive. Applicants are expected to have a strong academic record, demonstrated interest in anthropology, and relevant work or research experience.
The admissions committee also considers factors such as letters of recommendation, personal statements, and extracurricular activities. International students must demonstrate proficiency in English and meet additional requirements.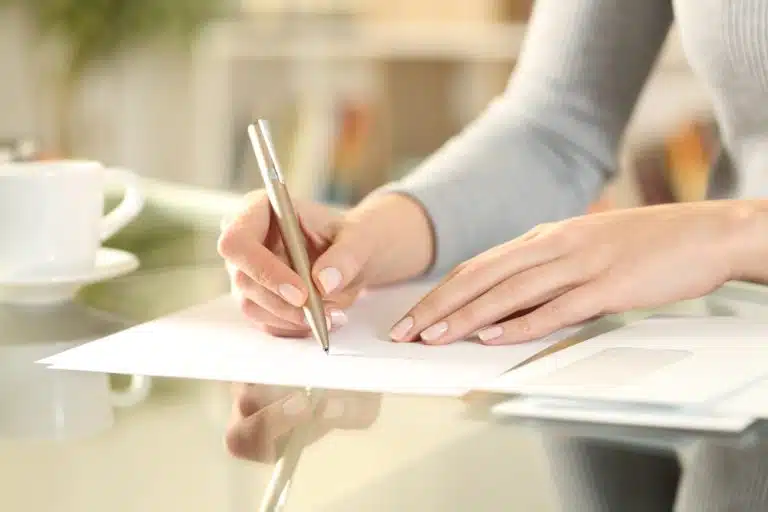 One important aspect of the admission process for the UCLA Anthropology program is the submission of a writing sample.
This sample should demonstrate the applicant's ability to think critically and write clearly about anthropological topics. The admissions committee will evaluate the writing sample for evidence of the applicant's potential to succeed in the program.
Another factor that the admissions committee considers is the fit between the applicant's research interests and the faculty members in the anthropology department. Applicants are encouraged to research the faculty members and their areas of expertise before applying and to mention specific faculty members in their personal statements.
This can help demonstrate a strong fit between the applicant's interests and the department's strengths.
How to Succeed in UCLA's Anthropology Program
Success in UCLA's Anthropology program requires dedication, hard work, and a willingness to engage with complex and challenging ideas. Students who excel in the program are typically curious, open-minded, and passionate about learning.
They also proactively seek research opportunities, take advantage of academic resources, and participate in extracurricular activities.
Additionally, students in the UCLA Anthropology program need to develop strong critical thinking and analytical skills. This can be achieved through actively participating in class discussions, analyzing and interpreting data, and conducting independent research.
It is also beneficial to seek out mentorship from professors and other professionals in the field, as they can provide valuable guidance and support throughout the program and beyond.
Career Opportunities with an Anthropology Degree from UCLA
The UCLA Anthropology program graduates are well-equipped to pursue a wide range of careers in academia, government, non-profit organizations, and the private sector. Some graduates work as researchers, educators, or policy analysts, while others succeed in fields such as journalism, law, and consulting.
The key is to leverage the skills and knowledge gained in the program to pursue one's interests and passions.
Additionally, the program offers students the opportunity to gain hands-on experience through internships and fieldwork. These experiences provide valuable skills and knowledge and allow students to make connections and build relationships in their desired career fields.
Graduates who have taken advantage of these opportunities have found success in a variety of industries, including cultural resource management, international development, and public health.
Student Life in the Anthropology Program at UCLA
Life as a UCLA Anthropology student is both challenging and rewarding. Students are constantly pushed to their intellectual limits, from rigorous coursework to stimulating research projects.
However, there is also a strong sense of community and support within the program and a wide range of extracurricular activities and events to help students connect with their peers and the broader UCLA community.
One of the unique aspects of the Anthropology program at UCLA is the opportunity for students to participate in fieldwork. This can involve traveling to different parts of the world to research various cultures and societies.
Not only does this provide valuable hands-on experience, but it also allows students to gain a deeper understanding and appreciation for the diversity of human experience.
Additionally, the program offers various workshops and seminars to help students develop practical skills such as data analysis and presentation, which are essential for success in anthropology.
The Research Opportunities Available to Anthropology Students at UCLA
One of the most exciting aspects of studying anthropology at UCLA is the opportunity to participate in cutting-edge research projects. Whether working in the field or the lab, students can explore various topics and methodologies, from conducting ethnographic interviews to analyzing mitochondrial DNA.
The UCLA Anthropology program also offers several research grants and fellowships to help support students' work.cOne of the unique research opportunities available to anthropology students at UCLA is the chance to work with the Fowler Museum, which houses a vast collection of cultural artifacts worldwide.
Students can assist with cataloging and analyzing these objects, curating exhibits, and researching their cultural significance.
Another exciting research opportunity is the chance to work with the Center for Digital Humanities, which uses digital tools and methods to analyze and visualize cultural data. Anthropology students can collaborate with scholars from other disciplines to explore migration patterns, language evolution, and cultural diffusion.
Comparing UCLA's Anthropology Program to Other Top Programs in the Country
UCLA's Anthropology program consistently ranks among the top programs in the country, alongside institutions such as Harvard, Stanford, and the University of Chicago.
Its interdisciplinary focus, emphasis on social justice, and commitment to rigorous training in theory and method set it apart. Students who graduate from the program are well-prepared to take on leadership roles in academia and beyond.
One of the unique aspects of the Anthropology program at UCLA is its strong emphasis on fieldwork. Students have the opportunity to conduct research in a variety of settings, from urban neighborhoods to remote villages in other countries.
This hands-on experience allows students to apply the theories and methods they learn in the classroom to real-world situations and to develop important skills such as cross-cultural communication and adaptability.
Many graduates of the program credit their fieldwork experiences for preparing them for successful careers in various fields, including academia, non-profit organizations, and government agencies.
The Impact of the COVID-19 Pandemic on UCLA's Anthropology Program and Its Students
The COVID-19 pandemic has had a significant impact on UCLA's Anthropology program, as it has on universities and academic programs around the world. However, despite the challenges posed by remote learning and limited research opportunities, the faculty and students in the program have continued to adapt and innovate.
From virtual seminars and research projects to online networking and mentoring, the program has remained committed to providing students with quality education and support.
Despite the challenges posed by the pandemic, the UCLA Anthropology program has also been able to offer new opportunities for students. With the shift to remote learning, students can participate in virtual fieldwork and research projects they may not have had access to otherwise.
Additionally, the program has brought in guest speakers from around the world for virtual seminars, providing students with a broader range of perspectives and expertise. While the pandemic has certainly presented obstacles, it has also pushed the program to explore new ways of teaching and learning that may continue to benefit students.
In conclusion, studying anthropology at UCLA is both a challenging and rewarding experience. With its rich history, rigorous curriculum, distinguished faculty, and cutting-edge research opportunities, the program prepares students for successful careers in academia and beyond.
Whether you're interested in pursuing a career in anthropology or simply exploring a fascinating field of study, UCLA's anthropology program is worth considering.
AdmissionSight is a valuable resource for students aspiring to be admitted into the UCLA Anthropology program.
AdmissionSight guides students throughout the application process, helping them present their unique perspectives and academic achievements effectively. Our team's deep understanding of UCLA's Anthropology program allows them to offer personalized advice on crafting compelling personal statements and highlighting relevant experiences.
By leveraging their knowledge of admission requirements and preferences, AdmissionSight increases students' chances of success, enabling them to pursue their passion for anthropology at UCLA and contribute to the field's advancement.