UCLA Pre-College Programs
Because there are so many different alternatives and factors to take into consideration, selecting the appropriate program to enroll in at a college or university may be a difficult task. Finding the option that will put you on the route that will lead to the kind of professional success you want might be challenging. The UCLA pre-college programs offered to high school students can help high schoolers get a feel for what it's like to be a college student.
In addition, participation in programs such as the UCLA pre-college programs strengthen students' applications by demonstrating that they have spent their free time in a way that was personally fulfilling. This article focuses on the top programs offered by the University of California, Los Angeles that are geared toward high school students. The ideal prospects for UCLA's pre-college programs are high school students who live in California and attend high school.
What do pre-college programs mean?
What do pre-college programs mean? Pre-college programs are opportunities for highly motivated high school students to live and study on the campus of a university or college during the summer. These programs are offered over the summer by a variety of universities and colleges.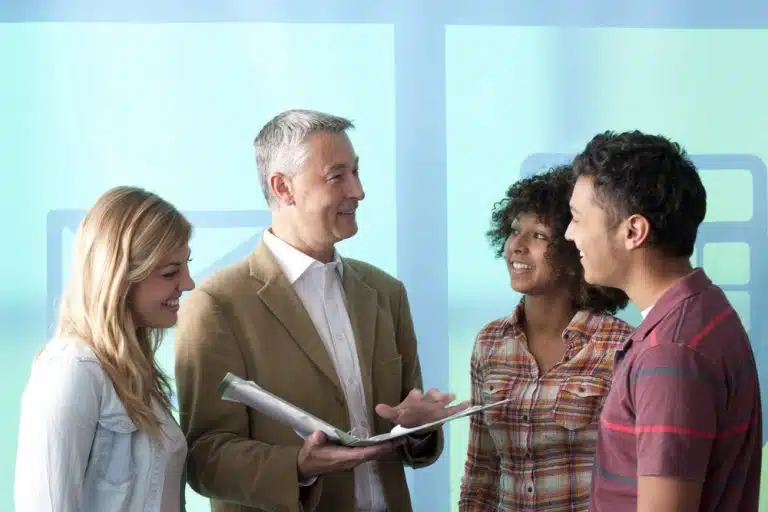 Students have the option of living in college dorms or commuting to campus every day when participating in pre-college programs, as many of these programs provide both residential and commuter alternatives. In either case, high school students who participate in pre-college programs are afforded the opportunity to gain first-hand experience in a variety of academic fields, which not only helps them choose a major but also gives them a glimpse of what university life is like.
Just like many other universities and institutions in the United States, High school students can participate in UCLA pre-college programs. Among them are the International Development Summer Institute Program, the Art Summer Institute Program, the Critical Thinking Summer Institute, the Engineering Design Summer Institute Program, the Game Lab Summer Institute Program, and the Applications of Nanoscience Summer Program.
The UCLA pre-college programs offered to high school students provide a number of benefits, including the opportunity to network with other program attendees and teachers, learn about the various educational possibilities that are available, and get a sense of the way of life at a college.
A pre-college education at a university such as the University of California, Los Angeles (UCLA) will provide you with the opportunity to interact with students hailing from a diverse range of nations and cultural traditions. This will make the process of selecting a major and deciding on a future profession more rewarding.
What are the pre-college programs at UCLA?
So, what are the pre-college programs at UCLA? The Precollege Summer Institutes are aimed at students in their senior year of high school who are interested in gaining academically rigorous experience at the college level.
With the UCLA pre-college programs, you can delve deeper into the topics that most fascinate you with a diverse range of fascinating and thought-provoking classes, and you can take advantage of the opportunity to make new friends while you experience the city's top attractions and activities.
The UCLA pre-college programs strike a healthy balance between academic preparation, enjoyable group trips, and organized independence in order to assist high school students in developing new and enduring connections while also preparing them for college.
Students who choose to live and attend classes at UCLA will not only have access to world-class sporting facilities, but they will also have the opportunity to experience the vibrant student life that can be found in the Westwood Village district of Los Angeles.
Summer Courses
You have your choice from more than 800 in-person courses that span anywhere from six to ten weeks and represent the academic range of UCLA. Each year, more than 10,000 students from UCLA as well as thousands of visiting students from other parts of the United States and the world participate in summer courses.
Students in high school have the option of selecting one to two classes from a hybrid curriculum that includes both in-person and online instruction. Earn credit in a field that is ideal for your future endeavors.
Summer College Immersion Program
Students who have excelled in high school are given the opportunity to participate in the Summer College Immersion Program (SCIP) at UCLA. During this program, they will study alongside UCLA undergraduates and receive a full introduction to college life.
In an effort to provide students with an education that is analogous to that which they would receive as undergraduates, SCIP gives students access to a wide variety of academic expertise and resources that are available at UCLA.
This is accomplished by having students participate in UCLA coursework in addition to attending lectures, workshops, and seminars. As students prepare to begin their journey through college, the extracurricular components of SCIP have been thoughtfully designed to give them the tools they need to achieve a healthy balance and prosper.
Participants who complete SCIP and achieve success will be awarded college credit, a certificate of completion for the program, and the skills necessary to effectively navigate the processes of applying to colleges, maintaining academic standing, and adjusting to life as a university student. SCIP students have the option of enrolling in one or two of the following on-campus UCLA classes.
Precollege Summer Institutes
The UCLA Precollege Summer Institutes give high school students who are self-directed and motivated the opportunity to earn college credit in as little as one to three weeks while simultaneously expanding their academic career and capabilities in a field of study that interests them.
Students are able to acquire an in-depth and complete education in their chosen profession by participating in extracurricular activities such as hands-on projects and performances, field trips, and guest lectures. These activities go beyond the traditional classroom setting. High school students from all over the world are welcome to apply to participate in one of the UCLA Pre-College Programs, such as this one.
You are cordially invited to become a part of the vibrant community at UCLA that is characterized by ideas, respect, and optimism. The following is a list of some of the available classes.
Design Innovation Summer Institute – Costume Design
Students who are interested in designing costumes for theater, cinema, or television can enroll in the Design Summer Institute in Costume Design, which is an intensive course that lasts for two weeks and can be taken for UC credit.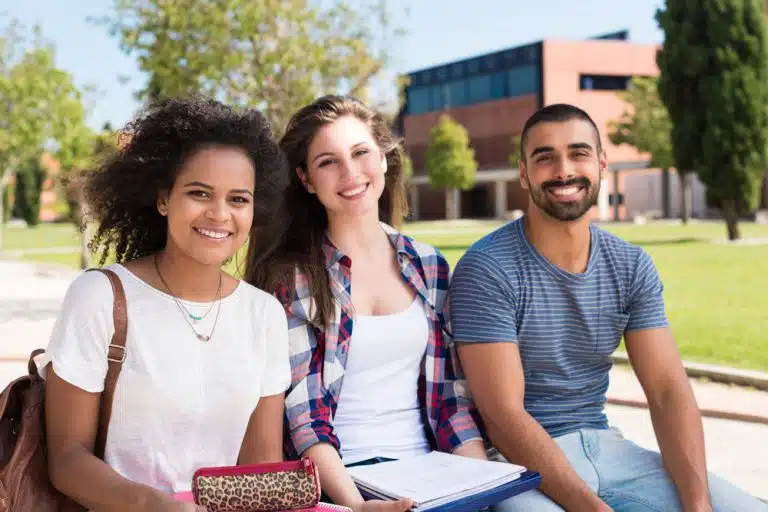 This program offers students the chance to collaborate with members of our illustrious teaching staff on a variety of topics, including Costume 101, Introduction to Costume Sketching, Silhouette, Sculpture, and Costume Design for Theater, Film, and Television. Students will be able to put their newly acquired skills to use by telling stories through the designs they create, thanks to the combination of these two courses.
In addition to acquiring practical experience in research, designing costumes, and constructing mood boards and color palettes, students will study the technical components of dissecting a script and the art of working together with directors. They will also learn how to collaborate effectively.
Outside of the classroom, students will participate in excursions to costume houses and museums, and they will also get the opportunity to attend a number of master workshops led by industry experts. These classes will address topics such as portfolio development and job preparation.
This is one of the UCLA Pre-College Programs that is intended for artists and students who are interested in gaining the additional discipline and training necessary for participation in a theatrical program at a university or for a career in the entertainment business.
Economics Summer Institute
The Economics Precollege Summer Institute at UCLA is a program that lasts for three weeks and is aimed at increasing your knowledge of significant economic issues that are now affecting the United States as well as the rest of the world. Learn about a variety of job paths while simultaneously gaining college credit and studying economics at one of the best departments of its kind in the world.
Students who enroll in this program will improve their capacity to think like economists while developing their data analysis abilities and expanding their knowledge of economic policy concerns. In addition, students will master fundamental economic analysis principles.
When students graduate from this program, they will have the essential basis to implement these approaches in order to grasp the most pressing problems facing society.
Film and Television Summer Institute – Cinematography
High school students are provided with a once-in-a-lifetime opportunity to learn cinematography at one of the most prominent film schools in the world by participating in the UCLA Film and Television Summer Institute – Cinematography.
The highly motivated rising juniors and seniors, as well as high school graduates from the spring of 2022, are the target audience for this intensive course that lasts for one week. Through a combination of listening to lectures and participating in hands-on lighting exercises, students are given a comprehensive education in the principles, creative potential, and technical aspects of cinematic lighting.
Students will investigate a variety of topics, including shot design, composition, framing, blocking, lens selection, camera movement and placement, exposure, lighting techniques and equipment, and more.
Are pre-college programs worth it?
Are pre-college programs worth it? Because submitting a college application can be challenging, high school students who are considering attending university may find that participating in pre-college programs is an investment in their education that is well worth the return.
It provides a one-of-a-kind opportunity for them to make the most of their academic break by broadening their viewpoint on higher education and crafting their own distinctive narrative. Students who participate in pre-college programs benefit from an engaging and low-stress atmosphere that allows them to develop beyond their wildest imaginings, find new passions, and create new connections.
High school students who enroll in a pre-college program at a public university like UCLA find it easier to make the transition from high school to college life. They may be able to obtain college credit for the courses they take as part of the UCLA pre-college programs in certain circumstances. You will have the thrilling opportunity to meet students from all around the world if you take advantage of this wonderful opportunity.
The pre-college programs at UCLA are open to high school students who want to attend classes there. Students who enroll in these pre-college programs have the opportunity to take classes at the college level, observe how students and faculty interact at higher education institutions, and make new friends. This program offers students the opportunity to gain undergraduate experience by exposing them to a variety of disciplines, including the creative arts, social sciences, and STEM.
Want to learn more about UCLA pre-college programs? You've come to the right place. At AdmissionSight, we have over 10 years of experience guiding students through the competitive admissions process.
AdmissionSight can help you put your best foot forward when applying to college. Contact us today for more information on our services.