UIUC vs Brown University: Which University is Right for You?
Choosing a university can be a daunting task, especially when there are so many great options to choose from. In this article, we'll be comparing two well-respected universities, UIUC vs Brown University, to help you make an informed decision about which one is the right fit for you.
Location and Campus Comparison: UIUC vs Brown University
UIUC is located in Urbana-Champaign, Illinois, a small college town that provides a classic college experience. The campus is spread out over a large area, and it's easy to get around thanks to the university's efficient transportation system. Brown University, on the other hand, is located in Providence, Rhode Island, a bustling city with a rich history and various cultural attractions. The Brown University campus is smaller than UIUC's but provides a distinct Ivy League atmosphere.
One of the advantages of attending UIUC is the abundance of green spaces on campus. The university has several parks and gardens, including the Japan House and Arboretum, which provide a peaceful and relaxing environment for students to study and unwind. Brown University, on the other hand, is located in a more urban setting, which means that students have access to a wider range of off-campus activities and events.
Another notable difference between the two universities is the size of their student populations. UIUC has a larger student body, with over 50,000 students enrolled, while Brown University has a smaller student population of around 10,000. This means that UIUC offers a wider range of academic programs and extracurricular activities, while Brown University provides a more intimate and personalized learning experience.
UIUC vs Brown University: Academics
Both universities have excellent academic programs, with UIUC traditionally excelling in fields such as engineering, computer science, and agriculture while Brown offers a wide range of liberal arts and social science programs.
'UIUC has over 150 majors that students can choose from, while Brown offers a more personalized course of study in which students can design their academic program by selecting their courses with the help of a faculty advisor.
UIUC has a strong focus on research, with many opportunities for undergraduate students to participate in research projects alongside faculty members. Brown also emphasizes research, but places a greater emphasis on interdisciplinary studies and encourages students to explore multiple fields of study.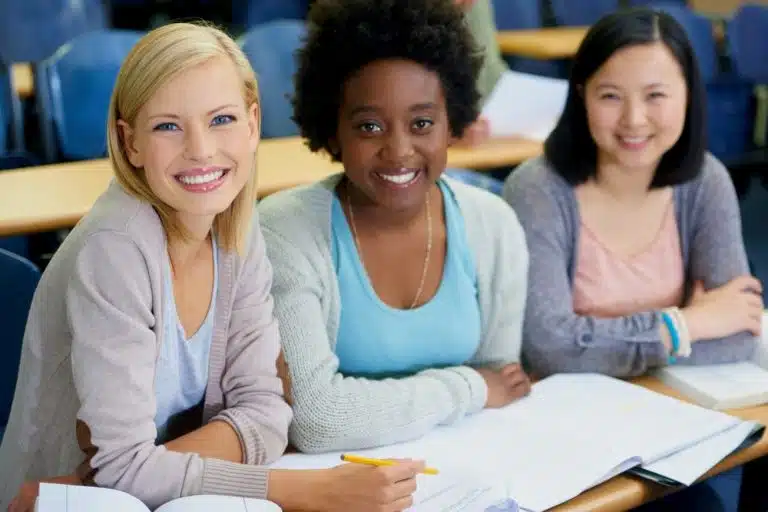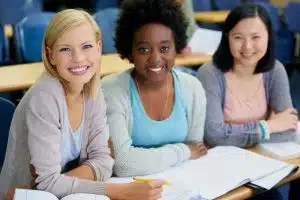 Both universities offer minors in addition to majors, allowing students to supplement their primary area of study with a secondary area of interest. UIUC offers over 100 minors, ranging from business to sustainability, while Brown offers a more limited selection of minors but allows students to create their own customized minor with the approval of a faculty advisor.
UIUC vs Brown University: Application Process, Acceptance Rates and Selectivity
The admissions process at both universities is highly selective, with both universities requiring strong academic records, standardized test scores, and extracurricular activities. However, Brown University's admissions process is considered to be more holistic, focusing on a student's entire application package rather than just their academic records.
In addition to the standard requirements, both universities also consider factors such as essays, letters of recommendation, and demonstrated interest in the school.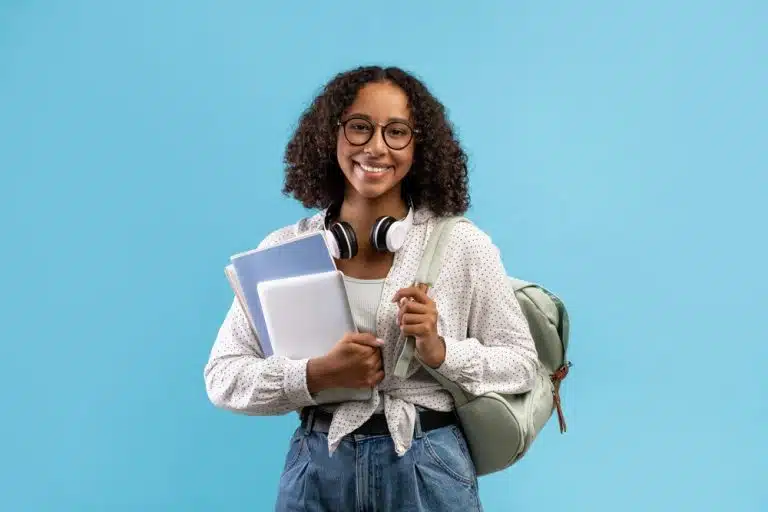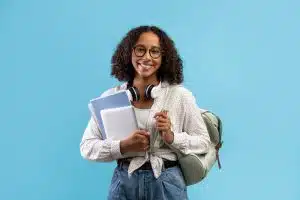 At Brown University, demonstrated interest can be shown through campus visits, interviews, and attending information sessions. At Harvard University, demonstrated interest is not formally considered in the admissions process, but it can still be beneficial for applicants to show their enthusiasm for the school.
UIUC vs Brown University: Tuition, Room, and Board, Financial Aid Options
The cost of attending UIUC and Brown University is high, but both universities offer various financial aid options to help students afford their education. UIUC is more affordable compared to Brown University, with the annual cost of attendance being around $35,000 compared to Brown's $75,000. However, Brown offers more generous financial aid packages and meets the full demonstrated need of its students, so it might be more financially feasible for some students.
It is important to note that the cost of attendance at both universities can vary depending on factors such as the student's major, housing choices, and personal expenses. Additionally, both universities offer work-study programs and scholarships to help offset the cost of attendance.
It is recommended that students thoroughly research and compare the financial aid options available at each university before making a decision on where to attend.
UIUC vs Brown University: Social Scene, Clubs and Activities, Sports Teams
Both universities provide an active social scene with plenty of opportunities for students to get involved in clubs and activities. UIUC has a thriving Greek life scene, with over 60 fraternities and sororities, while Brown has a more diverse student body with various cultural organizations and clubs. Brown is also a Division I school with a strong athletic program, while UIUC is noted for its football and basketball teams.
Additionally, both universities offer a wide range of extracurricular activities for students to participate in. UIUC has over 1,000 registered student organizations, including academic clubs, cultural groups, and volunteer organizations.
Brown also has a diverse range of clubs and organizations, including a student-run radio station, a debate team, and a community service organization. Both universities also offer opportunities for students to participate in intramural sports, allowing students to stay active and compete in a fun and supportive environment.
Faculty and Research Opportunities: Experienced Professors, Research Projects
UIUC and Brown University are both renowned for their faculty and research opportunities and have a mixture of full-time and adjunct faculty that are experts in their fields. UIUC offers numerous research opportunities for undergraduates, and Brown University has a distinguished faculty that's actively engaged in research and scholarship.
Additionally, both universities have state-of-the-art research facilities and equipment that allow students and faculty to conduct cutting-edge research in various fields. UIUC has the National Center for Supercomputing Applications, which provides advanced computing resources for research and education, while Brown University has the Brown Institute for Brain Science, which is dedicated to understanding the brain and its functions through interdisciplinary research.
Career Prospects: Job Placement Rates and Alumni Networks
Both universities have strong alumni networks and career placement centers that offer numerous resources to students as they prepare to transition into the workforce. UIUC's alumni network is well-established in the Midwest, while Brown's alumni network spans the entire country and includes many influential leaders in various fields.
UIUC's career placement center boasts an impressive job placement rate of 90% within six months of graduation. This is due in part to the university's strong connections with local and regional businesses, as well as its emphasis on practical, hands-on learning experiences.
On the other hand, Brown's career placement center focuses on helping students find meaningful and fulfilling careers, rather than just any job. They offer personalized career counseling and networking opportunities with alumni who work in a variety of industries, from finance to the arts.
Diversity and Inclusion: Cultural Diversity, Accessibility Services
Both UIUC and Brown University are committed to fostering a diverse and inclusive campus community. UIUC has numerous diversity initiatives to promote diversity and inclusion in all aspects of the university, and Brown has a strong commitment to ensuring accessibility for all students. Brown has a strong commitment to promoting equity and inclusion, and it's a partner of the Providence Alliance for Equity in Education (PAEE), which aims to increase equity and opportunity for all students in the area.
At UIUC, the Office of Inclusion and Intercultural Relations (OIIR) offers a variety of programs and resources to support diversity and inclusion on campus. These include cultural centers for African American, Asian American, Latino/a, and Native American students, as well as LGBTQ+ and Women's Resources Centers. Additionally, UIUC has a Diversity and Social Justice Education program that provides workshops and training for students, faculty, and staff to promote understanding and respect for diverse perspectives.
Brown University also has a strong commitment to promoting cultural diversity on campus. The university offers a variety of cultural organizations and events, including the Brown Center for Students of Color and the LGBTQ Center. Brown also has a Diversity and Inclusion Action Plan, which outlines specific goals and strategies for promoting diversity and inclusion across all areas of the university. Additionally, Brown has a robust accessibility services program that provides accommodations and support for students with disabilities, including assistive technology, note-taking services, and accessible housing options.
Student Reviews and Testimonials: First-hand Experiences at UIUC and Brown University
Student reviews and testimonials are valuable resources for prospective students to get a better understanding of what life is like at UIUC and Brown University. Numerous students have praised UIUC for its excellent academic programs, diverse student body, and strong research opportunities. Brown University has also received praise for its rigorous academic programs, active student life, and supportive campus culture.
Additionally, many students have highlighted the importance of the sense of community at both UIUC and Brown University. Students at UIUC have noted the welcoming and inclusive atmosphere on campus, with many opportunities to get involved in clubs and organizations.
Similarly, students at Brown University have praised the tight-knit community and the support they receive from faculty and staff. Overall, both universities offer a unique and enriching experience for students, with a focus on academic excellence and a strong sense of community.
Campus Safety Measures: Campus Security, Emergency Response Systems
Campus safety is a primary concern for many students and parents, and both universities have implemented various measures to ensure the safety of their students. UIUC has a comprehensive campus safety program that includes a police department, emergency response system, and safety escorts, while Brown has a similar program with a campus police department, security escorts, and emergency response system.
In addition to these measures, both universities also offer safety education programs to their students. UIUC provides safety training sessions and workshops on topics such as personal safety, sexual assault prevention, and emergency preparedness. Brown offers similar programs, including self-defense classes and safety seminars.
Graduation Rates: Time to Degree Completion, Retention Rates
The graduation rates at UIUC and Brown University are similar, with both universities having high retention rates and a four-year graduation rate of around 70%. However, Brown has a higher six-year graduation rate than UIUC, which is attributed to its smaller class sizes and more personalized learning approach.
It is important to note that while graduation rates are an important factor to consider when choosing a university, they do not necessarily reflect the quality of education or the success of graduates in their careers. Other factors such as the availability of resources, faculty support, and career services should also be taken into account when making a decision.
Study Abroad Opportunities: International Programs available at UIUC versus Brown University
Both universities offer various study abroad programs that allow students to study and live in different countries. UIUC has numerous international programs in various countries, such as Japan, England, and South Africa, while Brown has study abroad programs in over 70 countries, including Japan, China, and Australia.
UIUC's study abroad programs are often focused on specific academic disciplines, such as engineering or business, while Brown's programs offer a wider range of academic subjects. Additionally, Brown offers language immersion programs in countries such as France, Spain, and Italy, which allow students to fully immerse themselves in the language and culture of the country.
Both universities also offer opportunities for students to participate in service learning projects while studying abroad. UIUC has partnerships with organizations in countries such as Ghana and India, where students can work on projects related to healthcare, education, and community development. Brown's programs include service learning projects in countries such as Peru and Ecuador, where students can work on projects related to environmental conservation and sustainable development.
Technology Resources Available for Students on Both Campuses
UIUC and Brown University are both well-equipped with technology resources to support their academic and research programs. UIUC has numerous technology centers that offer computer labs, software resources, and other technology support services. Brown University has numerous computer labs and tech support services, and it provides students with access to various technology resources through the Brown Technology Services (BTS) program.
Additionally, both universities offer students access to online resources such as digital libraries, research databases, and online learning platforms. UIUC provides students with access to the vast resources of the University Library, which includes over 14 million volumes and numerous online databases.
Brown University offers students access to the Brown University Library, which houses over 6 million volumes and provides access to various online resources such as JSTOR and Project MUSE. Both universities also offer online learning platforms such as Coursera and edX, which provide students with access to free online courses from top universities around the world.
Community Engagement Programs Available for Students at Both Universities
Both universities encourage community engagement among their students and frequently offer various community service programs, such as volunteer work and service-learning opportunities. UIUC has an active Office of Volunteer Programs, which coordinates various community service programs across the campus, and Brown has a strong community service program through BrownEngage, which connects students with various community organizations in the Providence area.
Additionally, both universities have programs that allow students to engage with the local community through research and internships. UIUC's Community-Academic Scholars Program pairs students with community organizations to conduct research and develop solutions to community issues. Brown's Swearer Center for Public Service offers internships with local organizations and government agencies, allowing students to gain hands-on experience while making a positive impact in the community.
Conclusion
As you can see, both UIUC and Brown University are excellent options for students seeking a high-quality education. While there are some notable differences between these universities, neither is definitively better than the other. Ultimately, the right choice will depend on your personal preferences and goals. We hope this article has provided helpful insights into the similarities and differences between UIUC and Brown University, and we wish you the best of luck as you make your decision.
It is important to note that both UIUC and Brown University have strong alumni networks that can provide valuable connections and opportunities for students after graduation. UIUC has a large alumni base, particularly in the fields of engineering and technology, which can be beneficial for students pursuing careers in these industries. Brown University, on the other hand, has a smaller but highly engaged alumni community that is known for its support of the arts and humanities.
Additionally, both universities offer a wide range of extracurricular activities and opportunities for students to get involved on campus. UIUC has over 1,000 student organizations, including clubs focused on cultural diversity, community service, and professional development. Brown University also has a vibrant student life, with a variety of clubs and organizations ranging from a cappella groups to political organizations to sports teams.