UIUC vs Colgate: A Comprehensive Look at Two Top Universities
Choosing the right university can be a daunting task, with so many factors to consider. In this article, we will take a comprehensive look at two highly esteemed educational institutions – UIUC vs Colgate. We will compare their location and campus size, the academic programs they offer, admissions requirements, and other factors. By the end of the article, you'll have the insights to make a well-informed decision between these two universities.
Location and Campus Size: Differences and Similarities
UIUC and Colgate are located in vastly different regions. UIUC, situated in the heart of the Midwest, is spread over a 6,370-acre campus in the twin cities of Urbana and Champaign, Illinois. Colgate, on the other hand, is located in the quaint village of Hamilton, New York, surrounded by the breathtaking natural beauty of the Adirondack foothills. The Colgate campus is spread over 575 acres.
Both universities offer a diverse range of architectural styles, with modern and historic buildings. UIUC features iconic buildings such as the Altgeld Hall, Morrow Plots, and the Illini Union, while Colgate is home to the iconic Chapel, Olin Hall, and Case Library. Finally, UIUC has a total enrollment of 51,196 students, while Colgate's enrollment stands at 2,961.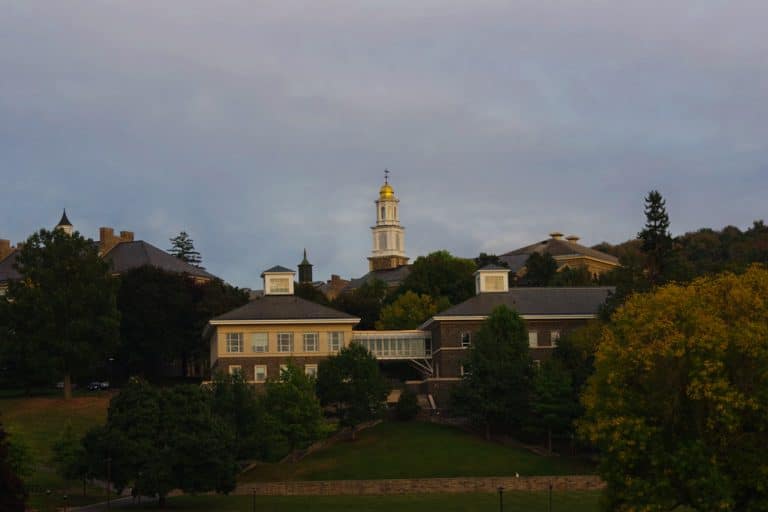 Despite the differences in location and campus size, both UIUC and Colgate offer a wide range of academic programs and extracurricular activities. UIUC is known for its strong programs in engineering, computer science, and business, while Colgate is renowned for its liberal arts curriculum and strong emphasis on undergraduate research. Both universities also offer a variety of student organizations, clubs, and sports teams, providing students with ample opportunities to get involved and pursue their interests outside of the classroom.
Academic Programs Offered: UIUC vs Colgate
UIUC and Colgate offer an extensive variety of academic programs for students to choose from. UIUC offers 250 undergraduate and graduate programs across 16 colleges, while Colgate has 56 majors and 60 minors under 25 different departments.
UIUC is particularly well known for its engineering programs, specifically for students looking for high-quality education in areas like Computer Science and Mechanical Engineering. In contrast, Colgate is known for its strong liberal arts curriculum, with a particular emphasis on fields like Philosophy, Psychology, and Political Science.
However, both universities offer unique programs that set them apart from each other. UIUC has a highly ranked School of Information Sciences, which offers programs in Library and Information Science, Data Science, and Information Management. Colgate, on the other hand, has a renowned Environmental Studies program, which allows students to explore the intersection of science, policy, and society in relation to environmental issues.
Admissions Requirements: Which University is More Competitive?
Both universities have competitive admissions criteria for prospective students, but UIUC is generally considered to be more selective, with an acceptance rate of around 60%, compared to Colgate's acceptance rate of around 17%. UIUC requires students to have a minimum GPA of 3.0 and an ACT score of at least 22 for admission, while Colgate requires a minimum GPA of 3.3, with ACT or SAT scores in the 95th percentile or higher.
It's important to note that both universities also consider extracurricular activities, essays, and letters of recommendation in their admissions decisions. UIUC places a strong emphasis on leadership and community involvement, while Colgate values a well-rounded student with a passion for learning. Additionally, both universities offer opportunities for students to showcase their talents and achievements through optional interviews or portfolio submissions.
Student Body Diversity: UIUC vs Colgate
UIUC and Colgate have vastly different student body demographics. UIUC is highly diverse, with students from all 50 states and 110 countries, while Colgate has a much more homogenous student body, with a majority of students identifying as White or Caucasian. However, Colgate has made a concerted effort to increase diversity in recent years, with initiatives like the Colgate Sustained Dialogue Program.
Both universities have active student diversity organizations, including UIUC's Asian American Cultural Center and the Native American Student Organization at Colgate, which provide a platform for students to learn about and celebrate cultural diversity.
Despite the differences in demographics, both UIUC and Colgate have taken steps to address issues of diversity and inclusion on their campuses. UIUC has implemented a Diversity and Social Justice Education program, which offers workshops and training sessions for students, faculty, and staff to promote understanding and respect for diverse perspectives. Colgate has also established a Bias Incident Response Team, which provides support and resources for students who have experienced discrimination or bias on campus.
Furthermore, both universities have recognized the importance of recruiting and retaining diverse faculty members. UIUC has a Diversity and Inclusion Hiring Initiative, which aims to increase the representation of underrepresented groups in faculty positions. Colgate has also implemented a Faculty Diversity Initiative, which provides funding and support for faculty members from diverse backgrounds.
Campus Life and Extracurricular Activities: What Sets UIUC vs Colgate Apart?
UIUC and Colgate both offer a vibrant campus life with a range of extracurricular activities. UIUC is known for its Greek life and is home to over 50 fraternities and sororities. The university is also home to over 1,000 registered student organizations, ranging from academic groups and recreational clubs to cultural organizations and intramural sports teams.
Colgate has a smaller campus but still offers a diverse range of extracurricular activities, including over 200 student organizations. Colgate is known for its student-run radio station, WRCU, and its student-run newspaper, the Maroon News. It also has an active Outing Club that runs hiking, rafting, and other outdoor trips throughout the year.
Both UIUC and Colgate offer opportunities for students to get involved in community service and volunteer work. UIUC has a dedicated Office of Volunteer Programs that connects students with local organizations and non-profits. Colgate's Center for Outreach, Volunteerism, and Education (COVE) offers a variety of service opportunities, including tutoring programs, environmental initiatives, and partnerships with local schools and community organizations.
Faculty and Staff Quality: Who has the Better Reputation?
Both UIUC and Colgate have top-notch faculty and staff. UIUC is home to Pulitzer Prize-winning professors like Leon Dash, a journalist-in-residence in the Department of African American Studies. Colgate also has a highly credentialed faculty and is especially known for its small class sizes and the personalized attention that students receive. Both schools have Faculty Development support, and both UIUC and Colgate have tenure systems in place.
However, there are some differences in the faculty and staff quality between the two universities. UIUC has a larger faculty size, which means that there are more opportunities for students to take classes with a wider range of professors. On the other hand, Colgate's smaller faculty size allows for more personalized attention and mentorship opportunities for students.
In terms of staff quality, both universities have dedicated and knowledgeable staff members who provide support to students in various areas such as academic advising, career services, and student affairs. UIUC has a larger staff size, which means that there are more resources available to students. Colgate's smaller staff size, however, allows for more individualized attention and support for students.
Research Opportunities: UIUC vs Colgate
UIUC and Colgate offer excellent research opportunities for students. UIUC is known for its top-rated engineering programs and its cutting-edge research in areas such as robotics, artificial intelligence, and renewable energy. Colgate emphasizes research opportunities in the social sciences and has a history of supporting student research programs.
Both universities prioritize funding for research and have resources to help students conduct research, such as research grants and awards. UIUC's National Center for Supercomputing Applications and Colgate's Upstate Institute provides research opportunities and tools for both students and faculty.
Additionally, UIUC has a strong focus on interdisciplinary research, encouraging collaboration between different departments and fields of study. This allows students to explore research topics from multiple perspectives and gain a more comprehensive understanding of their subject matter.
On the other hand, Colgate's small size and close-knit community provide a unique research experience, with opportunities for one-on-one mentorship and personalized guidance from faculty members.
Tuition and Financial Aid: Which University Offers Better Value?
There is a significant difference in tuition fees between UIUC and Colgate, with UIUC costing $17,138 per year for in-state students and $35,110 per year for out-of-state students. Compared to UIUC, Colgate charges $64,290 per year for all students. However, both universities offer robust financial aid programs to help offset these costs.
UIUC offers need-based financial aid, work-study programs, and scholarships to qualifying students. Similarly, Colgate has need-based and merit-based financial aid, as well as scholarships like the Colgate Promise Scholarship, which provides full tuition to qualified students whose family income is under $60,000 a year.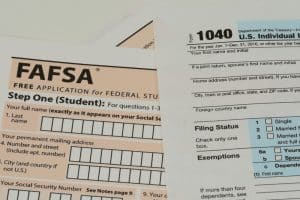 It is important to note that the cost of attending a university goes beyond just tuition fees. Students must also consider the cost of living, including housing, food, and transportation. UIUC is located in a small college town, which can be more affordable than living in a big city like Colgate, where the cost of living is generally higher.
Additionally, both universities offer opportunities for students to earn money through on-campus jobs. UIUC has over 15,000 student jobs available, ranging from research assistants to food service workers. Colgate also has a variety of on-campus jobs, including positions in the library, dining services, and athletics.
Alumni Network and Reputation: UIUC vs Colgate
UIUC and Colgate both have a well-established network of alumni that provide valuable resources for current students. UIUC has graduated 22 Nobel Laureates, with 9 of them in Physics, while Colgate has graduated a number of successful individuals, including the likes of rapper Steven Smith, Google Software Engineer Katherine Hall, and journalist Dana Canedy.
UIUC's favorable academic reputation has given the school national recognition that is beneficial for its graduates when it comes to securing employment opportunities, while Colgate's strong alumni network has helped graduates land places in prestigious institutions.
Another factor that sets UIUC apart is its extensive research facilities and programs. The university has a number of research centers and institutes, including the National Center for Supercomputing Applications, which has played a key role in the development of the Internet. UIUC also has a strong focus on entrepreneurship, with programs such as the Illinois Innovation Network and the Technology Entrepreneur Center, which provide resources and support for students interested in starting their own businesses.
On the other hand, Colgate's small size and tight-knit community provide a unique and personalized educational experience. With a student-to-faculty ratio of 9:1, students have the opportunity to work closely with professors and receive individualized attention. The university also offers a number of study abroad programs, allowing students to gain international experience and broaden their perspectives.
Additionally, Colgate has a strong commitment to sustainability, with initiatives such as the Colgate Community Garden and the Sustainability Office, which work to promote environmental awareness and responsibility on campus.
Athletics Programs: Comparing Successes and Fan Culture
UIUC and Colgate both have notable athletics programs. UIUC is known for its Division I Fighting Illini teams in sports like basketball, football, and soccer. Colgate, on the other hand, is considered an NCAA Division I-AA school, and its teams compete in the Patriot League and are known as the Raiders.
UIUC has 27 varsity teams and a proud athletics culture, with sports teams that attract large crowds of enthusiastic fans. Colgate, too, has a robust athletics program and has seen success in sports like ice hockey, football, and soccer. There's also a strong sense of community within the Athletics Department at both universities.
Despite their differences in division and sports, both UIUC and Colgate have a strong commitment to academic excellence for their student-athletes. UIUC has a graduation success rate of 71%, while Colgate boasts an 87% graduation rate for its student-athletes. Both universities prioritize the academic success of their athletes, ensuring that they are not only successful on the field but also in the classroom.
Another aspect that sets these two athletics programs apart is their approach to diversity and inclusion. UIUC has a Diversity and Social Justice Education program that aims to create a welcoming and inclusive environment for all student-athletes. Colgate, on the other hand, has a Diversity, Equity, and Inclusion Committee that works to promote diversity and inclusion within the athletics department and across the campus community.
Both universities recognize the importance of diversity and inclusion in athletics and are actively working towards creating a more inclusive environment for their student-athletes.
Overall Pros and Cons of UIUC and Colgate: Making the Final Decision
Ultimately, choosing between UIUC and Colgate depends on an individual's priorities and values. UIUC is an excellent choice for those interested in sciences and engineering, with a large and diverse student body that provides an immersive college experience. Colgate is a great fit for those interested in a liberal arts education and a more close-knit community where students and faculty work together closely. In summary, both universities have a lot to offer, and it will depend on what you are looking to get out of your college experience.
In conclusion, both UIUC and Colgate have a lot going for them, and they are undoubtedly top-tier educational institutions. By understanding the similarities and differences between the two schools, students can confidently choose the one that aligns more with their interests and long-term educational goals. We hope this comprehensive analysis reframes your perception of both universities and helps make the decision-making process less stressful.
Want to learn more about comparing UIUC with other top and well-known Universities and Colleges in the country? You've come to the right place. At AdmissionSight, we have over 10 years of experience guiding students through the competitive admissions process.
AdmissionSight can help you put your best foot forward when applying to college this fall. Contact us today for more information on our services.