UIUC vs Hamilton College: Which College is Right for You?
When it comes to choosing the right college, there are many factors to consider. From academic programs and campus culture to financial aid and location, every student has unique needs and preferences. UIUC and Hamilton College are both top-ranked institutions, but they each offer distinct advantages and challenges. In this article, we'll examine everything you need to know about UIUC vs Hamilton College to make an informed decision about which college to attend.
UIUC and Hamilton College: A Brief Overview
UIUC, or the University of Illinois at Urbana-Champaign, is a large, public research university located in the heart of Illinois. With over 45,000 students enrolled, UIUC is one of the biggest schools in the country and offers a wide range of undergraduate and graduate programs.
Hamilton College, on the other hand, is a small, private liberal arts college located in Clinton, New York. Hamilton has a much smaller student population, with just over 1,800 students enrolled, but it is highly selective and known for its rigorous academic programs and close-knit community.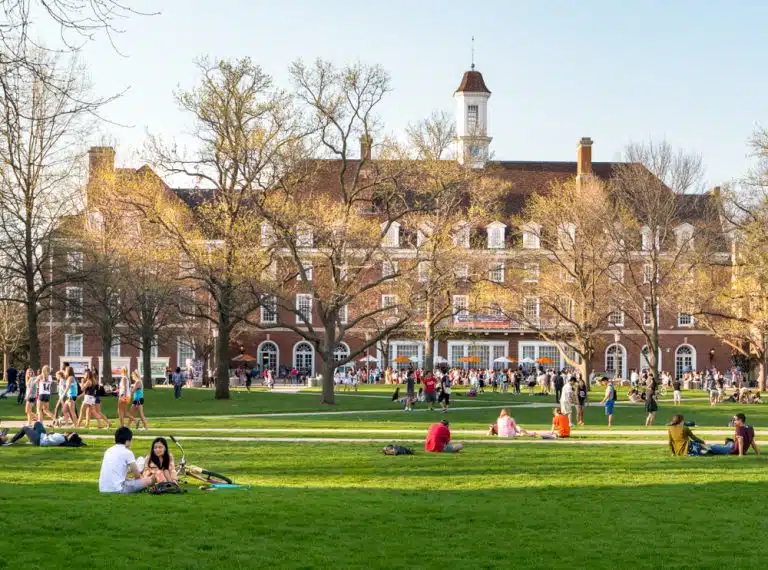 UIUC is particularly well-known for its engineering and computer science programs, which are consistently ranked among the top in the country. The university also has a strong focus on research, with numerous research centers and institutes dedicated to a wide range of fields, from agriculture to neuroscience.
Hamilton College, on the other hand, is known for its emphasis on writing and communication skills. The college has a unique writing-intensive curriculum, which requires students to take multiple writing courses and complete a senior thesis. Hamilton also has a strong tradition of community service, with many students participating in volunteer programs both on and off campus.
Location and Campus Environment: UIUC vs Hamilton College
The location of a college can play a big role in your overall experience as a student. UIUC is located in a college town in central Illinois, with a mix of urban and rural surroundings. The campus is large and spread out, with a variety of different neighborhoods and communities within the university. Hamilton College is situated in a picturesque, rural setting in upstate New York. The campus is small and intimate, with beautiful architecture and plenty of green space. Both schools offer a unique campus environment, but the difference between a larger, public university and a smaller, private college is certainly noticeable.
Another important factor to consider when it comes to location and campus environment is the climate. UIUC experiences all four seasons, with hot summers and cold winters. Hamilton College, on the other hand, is located in an area that experiences a lot of snow and cold temperatures during the winter months. This can impact your overall experience as a student, as you may need to adjust to different weather conditions and plan accordingly for outdoor activities and transportation.
Admissions and Acceptance Rates: UIUC vs Hamilton College
Another important factor to consider when comparing colleges is the admissions process and acceptance rates. UIUC has a fairly competitive admissions process, with an acceptance rate of around 60%. Hamilton College, on the other hand, is highly selective, with an acceptance rate of only 14%. Both schools require strong academic records and extracurricular achievements to get in.
It's important to note that acceptance rates can vary depending on the specific program or major you are applying to. For example, UIUC's computer science program has a much lower acceptance rate than its general admissions, while Hamilton College's acceptance rate for its music program may be higher than its overall acceptance rate.
In addition to acceptance rates, it's also important to consider the yield rate, which is the percentage of accepted students who actually choose to attend the school. This can give you an idea of how desirable the school is to accept students. UIUC has a relatively high yield rate of around 30%, while Hamilton College's yield rate is even higher at around 40%.
Cost of Attendance: Tuition, Room, and Board
The cost of attending college is a major concern for many students and families. UIUC is a public university, and its tuition rates are lower than many private colleges. In-state tuition for undergraduate students is around $17,138 per year, while out-of-state tuition is closer to $35,110 per year. Hamilton College is a private college with higher tuition rates, currently around $62,670 per year. However, Hamilton offers generous financial aid packages to eligible students based on their financial needs, which can make a big difference in the overall cost of attendance.
It's important to note that the cost of attendance includes more than just tuition. Room and board expenses can also add up quickly. At UIUC, the average cost of room and board is around $11,000 per year for students living on campus. Hamilton College's room and board expenses are higher, currently averaging around $16,000 per year. It's important for students and families to consider all of these expenses when planning for the cost of attending college.
Financial Aid and Scholarships Available: UIUC vs Hamilton College
Speaking of financial aid, both UIUC and Hamilton College offer a variety of options to help students cover the cost of attendance. This includes need-based financial aid, merit-based scholarships, and work-study programs. Hamilton College has a particularly robust scholarship program, with more than half of all students receiving some form of scholarship or grant aid.
UIUC offers a range of scholarships for incoming freshmen, transfer students, and current students. These scholarships are awarded based on academic achievement, leadership, and community involvement. In addition, UIUC also offers a variety of need-based financial aid options, including grants, loans, and work-study programs.
Hamilton College also offers a number of unique scholarship opportunities, such as the Levitt Leadership Institute, which provides funding for students to pursue leadership development opportunities both on and off campus. Additionally, Hamilton College has a number of partnerships with outside organizations that offer scholarships and other forms of financial support to students who meet certain criteria.
Academic Programs: Majors, Minors, and Research Opportunities
The academic programs offered by a college are often a major deciding factor for students. UIUC has a wide range of undergraduate and graduate programs, including some of the most highly-ranked engineering and computer science programs in the country. Hamilton College is a liberal arts college, which means it offers a broad-based education with a focus on critical thinking and analysis. Hamilton has a strong emphasis on writing and communication skills and offers a variety of off-campus study programs and research opportunities for students.
One of the unique research opportunities offered by Hamilton College is the Levitt Center, which provides funding and support for student-led research projects that address social issues. Students can also participate in research with faculty members in various departments, such as biology, psychology, and economics.
Additionally, Hamilton has partnerships with several research institutions, including the Woods Hole Oceanographic Institution and the New York State Department of Environmental Conservation, which provide students with access to cutting-edge research facilities and resources.
Faculty and Student Ratio: Class Sizes and Personalized Attention
The size of a college can have a big impact on the amount of personalized attention and interaction you receive from faculty and staff. UIUC has a larger student body, which means class sizes tend to be larger as well. However, UIUC also has a large and diverse faculty, with many experts in their respective fields. Hamilton College has a much smaller student body, which means class sizes are typically smaller as well. This can lead to a more intimate and personalized learning experience, with opportunities for one-on-one interaction with professors and mentors.
Another factor to consider when it comes to faculty and student ratio is the availability of research opportunities. At UIUC, with its large faculty and student body, there are many research projects and initiatives taking place across various departments. This provides students with ample opportunities to get involved in research and gain hands-on experience in their field of study. On the other hand, at Hamilton College, with its smaller student body and faculty, research opportunities may be more limited, but students may have a better chance of working closely with professors on research projects.
It's also worth noting that the faculty and student ratio can vary within different departments and programs at a college. For example, at UIUC, some programs may have smaller class sizes and more personalized attention from faculty, while others may have larger class sizes and less individualized attention. It's important to research the specific programs you're interested in to get a better understanding of the faculty and student ratio within those areas.
Student Life: Clubs, Organizations, and Extracurricular Activities
The social and extracurricular opportunities offered by a college are also important to consider. UIUC has a thriving campus life, with hundreds of student organizations and clubs to choose from, as well as numerous sports teams and recreational facilities. Hamilton College is known for its strong sense of community and offers a variety of clubs and organizations, as well as NCAA Division III sports teams.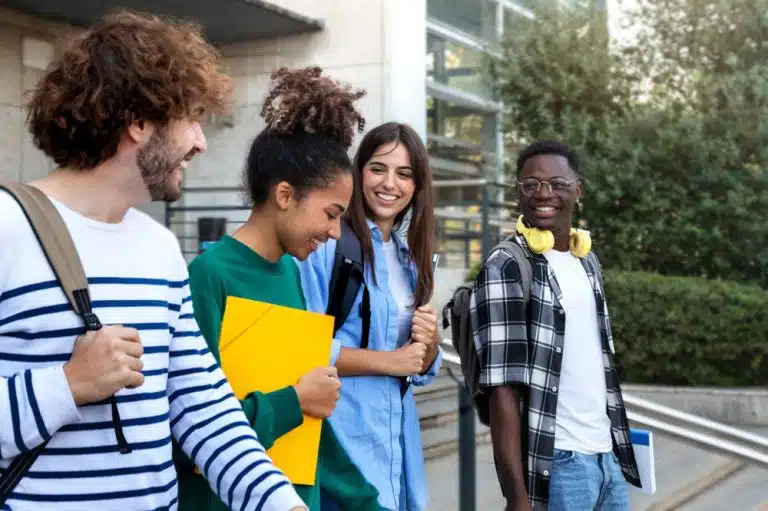 Additionally, both UIUC and Hamilton College offer opportunities for students to get involved in community service and volunteer work.
UIUC has a dedicated Office of Volunteer Programs that connects students with local organizations and projects, while Hamilton College has a Community Outreach and Opportunity Project that offers a range of service opportunities both on and off campus. These programs provide students with the chance to make a positive impact on their community while also gaining valuable skills and experiences.
Athletics: Varsity Sports Teams and Recreational Facilities
The athletic programs and facilities offered by a college can be an important consideration for students who are interested in sports and fitness. UIUC offers a wide range of NCAA Division I sports teams, as well as recreational facilities for all students. Hamilton College has a strong emphasis on Division III sports, and its athletic facilities include an ice rink, field house, and fitness center.
Additionally, many colleges offer intramural sports leagues and fitness classes for students who want to stay active but may not be interested in varsity sports. These programs provide a fun and social way to exercise and meet new people on campus. Some colleges also have outdoor recreation programs, such as hiking and camping trips, for students who enjoy exploring the great outdoors.
Career Services: Internship Opportunities and Job Placement Rates
After graduation, most students are looking for job opportunities or further schooling. The career services and job placement rates offered by a college can play a big role in your future success. UIUC has a comprehensive career services department, with resources for internships, job fairs, and networking events. Hamilton College also offers career services and has strong alumni connections.
UIUC's career services department offers a variety of resources to help students prepare for their future careers. They provide resume and cover letter reviews, mock interviews, and career counseling. Additionally, they offer workshops on job search strategies, salary negotiation, and professional development.
Hamilton College's career services department also offers a range of resources to help students succeed after graduation. They have a strong focus on experiential learning, offering internships, research opportunities, and community service projects. They also provide career counseling, job search assistance, and networking events with alumni in various industries.
Alumni Network: Connections and Professional Development
The alumni network of a college can be an important resource for students after graduation. UIUC has a large and active alumni network, with connections in a variety of industries and fields. Hamilton College also has a loyal and engaged alumni network, with opportunities for mentorship and networking.
Through alumni events and online platforms, graduates can connect with fellow alumni and build professional relationships. These connections can lead to job opportunities, career advice, and even partnerships for entrepreneurial ventures. Additionally, alumni often give back to their alma mater through donations and volunteering, which can provide current students with access to resources and experiences they may not have otherwise.
Diversity and Inclusion Efforts: UIUC vs Hamilton College
The commitment of a college to diversity and inclusion is an important consideration for many students. UIUC has made efforts to increase diversity and inclusion on campus, including the creation of a Diversity and Social Justice Education Center. Hamilton College has a strong focus on creating an inclusive community, with a variety of resources and initiatives.
One of the initiatives at Hamilton College is the "Diversity and Social Justice Project," which aims to promote dialogue and understanding among students from diverse backgrounds. The project includes workshops, seminars, and events that explore issues related to diversity and social justice.
Additionally, Hamilton College has a multicultural center that provides support and resources for students of color, international students, and LGBTQ+ students. The center offers cultural events, mentorship programs, and counseling services to help students feel welcome and included on campus.
How to Make the Final Decision Between UIUC vs Hamilton College
When it comes down to it, the best way to make a final decision between UIUC and Hamilton College is to visit the campuses and talk to current students and faculty. Both schools offer campus tours and information sessions, which can give you a better sense of the overall vibe and culture of each institution.
You should also consider your own priorities and preferences, including academic interests, campus location, social opportunities, and financial considerations. Ultimately, the right college for you will depend on a variety of factors, but by carefully weighing your options and doing your research, you can make an informed decision that will set you up for success in the future.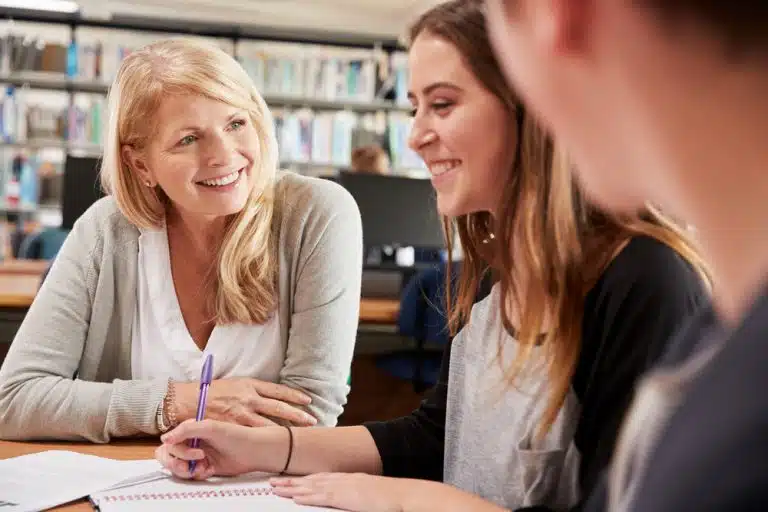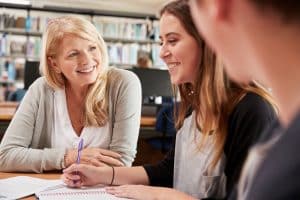 Another important factor to consider when making your final decision is the availability of resources and support systems at each school. For example, if you have a specific learning or physical disability, you may want to research the accessibility services offered by each institution.
Additionally, if you are interested in pursuing research or internships, you may want to look into the opportunities available at each school and the level of support provided by faculty and staff. By taking these factors into account, you can ensure that you choose a college that not only meets your academic and social needs but also provides the resources and support necessary for your personal and professional growth.
Want to learn more about comparing UIUC with other top and well-known Universities and Colleges in the country? You've come to the right place. At AdmissionSight, we have over 10 years of experience guiding students through the competitive admissions process.
AdmissionSight can help you put your best foot forward when applying to college this fall. Contact us today for more information on our services.