UNC Chapel Hill vs NYU: Which School is the Right Fit for You?
Choosing which university to attend is a major decision that shouldn't be taken lightly. Many factors come into play, such as location, campus culture, academic programs, faculty quality, campus resources, and more. This article will provide an in-depth comparison of two highly regarded universities: UNC Chapel Hill vs NYU, to help you decide which institution is the right fit for you.
Location: Differences between Chapel Hill and New York City
UNC Chapel Hill is located in North Carolina, a state known for its southern charm, beautiful landscapes, and mild climate. The campus is situated in Chapel Hill, a college town with a unique blend of history and modernity. The town is surrounded by lush forests and rolling hills, offering plenty of opportunities for outdoor adventures.
On the other hand, NYU's campus is located in the heart of New York City, a global hub for business, finance, arts, and culture. The city that never sleeps, as it's colloquially known, offers endless possibilities for exploration and entertainment, from famous landmarks like the Statue of Liberty to world-class museums like the MET and the Guggenheim. However, living in the city can also be expensive and overwhelming.
One of the biggest differences between Chapel Hill and New York City is the pace of life. Chapel Hill is a laid-back town where people take their time to enjoy the simple things in life. The streets are not crowded, and traffic is not a major issue. In contrast, New York City is a fast-paced metropolis where people are always on the go. The streets are crowded, and traffic can be a nightmare, especially during rush hour.
Another difference between the two locations is the food scene. Chapel Hill has a thriving food culture, with a variety of restaurants serving Southern cuisine, barbecue, and international dishes. The town also has a farmers' market where you can buy fresh produce and artisanal products. In New York City, the food scene is even more diverse, with thousands of restaurants serving cuisine from all over the world. From street food to Michelin-starred restaurants, there is something for every taste and budget.
Campus Culture: The Student Experience at UNC vs NYU
UNC Chapel Hill has a strong sense of community and school spirit, with over 800 student organizations catering to various interests, from sports to arts to politics. The campus also hosts numerous events and festivals every year, such as Homecoming, SpringFest, and the North Carolina Jazz Festival, to name a few.
NYU, on the other hand, has a more diverse and cosmopolitan student population, with students from over 133 countries. The university prides itself on its multiculturalism and inclusivity, with multiple cultural centers, events, and discussion groups dedicated to promoting diversity and global awareness.
Additionally, UNC Chapel Hill has a strong emphasis on service and community engagement. The university offers numerous opportunities for students to get involved in volunteer work and service projects, both locally and globally. From Habitat for Humanity to Alternative Spring Break trips, UNC students are encouraged to make a positive impact on the world around them.
UNC Chapel Hill vs NYU: Academic Programs
UNC Chapel Hill offers over 70 majors and minors, with popular programs in business, computer science, journalism, psychology, and biology. The university is also renowned for its research program, ranking in the top 20 nationally in research funding.
NYU, on the other hand, offers over 230 majors and minors, with acclaimed programs in the arts, law, medicine, engineering, and social sciences. The university is also known for its global campuses, with degree-granting campuses in Abu Dhabi and Shanghai, as well as study abroad programs on six continents.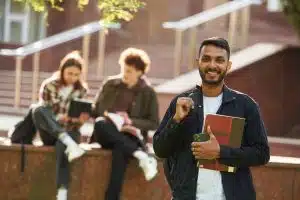 Both UNC and NYU offer a variety of opportunities for students to get involved in research and internships. UNC's Office of Undergraduate Research provides funding and support for students to conduct research in their field of study, while NYU's Wasserman Center for Career Development offers career counseling, job and internship listings, and networking events for students to gain professional experience.
Faculty: Quality of Professors at UNC and NYU
Both UNC Chapel Hill and NYU have accomplished faculty members who are experts in their fields, with many of them holding prestigious awards and fellowships. The faculty-to-student ratio at UNC is 13:1, while at NYU, it's 9:1. In terms of teaching quality, both universities have high retention and graduation rates, indicating the satisfaction of students with their professors.
Additionally, both universities have a diverse faculty, with professors from various backgrounds and experiences. UNC Chapel Hill has a strong commitment to diversity and inclusion, with initiatives such as the Carolina Postdoctoral Program for Faculty Diversity and the Faculty Diversity Hiring Initiative. NYU also prioritizes diversity, with a diverse faculty that includes Nobel laureates, MacArthur fellows, and Pulitzer Prize winners.
UNC Chapel Hill vs NYU: Campus Resources
UNC Chapel Hill offers numerous campus resources and services, including a campus health center, writing center, career services, counseling center, and disability services. The university also has state-of-the-art facilities for sports and recreation, such as the Dean E. Smith Center, the largest basketball arena in the country.
NYU also has various resources and services for students, including a health center, career center, counseling center, and spiritual life center. The university is also well-known for its impressive library system, comprising 12 libraries with over 5 million volumes and access to over 300 databases.
UNC Chapel Hill vs NYU: Admissions Process
The admissions requirements for UNC Chapel Hill and NYU vary by program and degree level. Generally, both universities require a strong academic record, standardized test scores, essays, and extracurricular activities. The acceptance rate at UNC is around 22%, while at NYU, it's around 16%, indicating a highly selective admissions process at both institutions.
It's important to note that both UNC and NYU also consider other factors in their admissions process, such as letters of recommendation, interviews, and demonstrated interest in the university. Additionally, some programs may have specific requirements, such as portfolios for art programs or auditions for performing arts programs. It's important for prospective students to thoroughly research the admissions requirements for their desired program and to start the application process early to ensure they have enough time to submit all necessary materials.
Tuition Costs: Comparing the Cost of Attendance for UNC vs NYU
The cost of attendance at UNC Chapel Hill and NYU varies depending on several factors, such as residency status, degree level, and financial aid eligibility. For the 2021-2022 academic year, the tuition and fees for in-state students at UNC are around $9,000 per year, while for out-of-state students, it's around $35,000 per year. At NYU, the tuition and fees for undergraduate students are around $53,000 per year, with additional costs for housing, meals, and books.
It's important to note that while NYU's tuition costs are significantly higher than UNC's, NYU offers a wide range of financial aid options to help students cover the cost of attendance. This includes need-based grants, merit scholarships, and work-study programs. UNC also offers financial aid options, but they may not be as extensive as NYU's.
Another factor to consider when comparing the cost of attendance at UNC and NYU is the cost of living in each location. New York City, where NYU is located, is known for its high cost of living, which can add significantly to the overall cost of attendance. In contrast, Chapel Hill, where UNC is located, has a lower cost of living, which can make attending UNC more affordable for some students.
UNC Chapel Hill vs NYU: Financial Aid Options
Both UNC Chapel Hill and NYU offer various forms of financial aid, including scholarships, grants, loans, and work-study programs. The universities have dedicated offices and websites to guide students through the financial aid process and help them find suitable options based on their needs and qualifications.
It is important to note that financial aid options may vary depending on the student's program of study, academic performance, and financial need. Students are encouraged to research and apply for financial aid as early as possible to increase their chances of receiving assistance. Additionally, some scholarships and grants may have specific eligibility requirements or application deadlines, so it is important to stay informed and organized throughout the process.
Career Opportunities: Job Prospects for Graduates of UNC and NYU
UNC Chapel Hill and NYU have strong career services and alumni networks, which help students and graduates find internships, jobs, and networking opportunities. UNC graduates have a high employment rate, with many of them landing jobs in fields such as finance, healthcare, consulting, and technology. NYU graduates also have a high employment rate, with many of them working in industries such as media, marketing, law, and education.
Additionally, both UNC and NYU offer various resources and programs to help students explore and prepare for different career paths. UNC has a Career Exploration and Development office that provides career counseling, job search assistance, and workshops on resume writing and interviewing skills. NYU has a Wasserman Center for Career Development that offers similar services, as well as career fairs and employer networking events. These resources and programs can be invaluable for students who are unsure about their career goals or need help navigating the job market.
Student Life: Extracurricular Activities at UNC vs NYU
Both UNC Chapel Hill and NYU offer a wide range of extracurricular activities and clubs, catering to various interests and passions. UNC has a vibrant sports culture, with successful teams in basketball, football, soccer, and other sports. NYU has a rich arts culture, with renowned programs in theater, music, film, and visual arts. Both universities also have active student governments, with opportunities for leadership and community service.
Aside from sports and arts, UNC also has a strong focus on community service and social justice. There are numerous student-led organizations that work towards promoting diversity, equity, and inclusion on campus and in the surrounding community. Additionally, UNC has a thriving Greek life, with over 60 fraternities and sororities that offer opportunities for socializing, leadership, and philanthropy.
On the other hand, NYU is located in the heart of New York City, providing students with endless opportunities for internships, networking, and cultural experiences. The university has partnerships with various organizations and companies in the city, allowing students to gain real-world experience in their fields of interest. NYU also has a strong focus on entrepreneurship, with resources and programs available for students who want to start their own businesses or ventures.
Alumni Network: How UNC and NYU Graduates Stay Connected
UNC Chapel Hill and NYU have extensive alumni networks, with millions of graduates spread across the globe. The universities have dedicated alumni associations and chapters, which organize events, networking opportunities, and career services for former students. The networks also help current students connect with alumni and gain insights into various industries and professions.
One of the key benefits of being part of an alumni network is the ability to tap into a vast pool of knowledge and experience. UNC and NYU alumni networks offer mentorship programs, where graduates can connect with current students and provide guidance on career paths, job search strategies, and industry trends. These mentorship programs are a great way for alumni to give back to their alma mater and help the next generation of graduates succeed.
In addition to organizing events and providing career services, alumni networks also play a crucial role in fundraising for their respective universities. UNC and NYU alumni associations have raised millions of dollars in donations, which have been used to fund scholarships, research initiatives, and infrastructure projects. By contributing to their alma mater, alumni can help ensure that future generations of students have access to the same high-quality education and resources that they did.
UNC Chapel Hill vs NYU: Campus Safety
UNC Chapel Hill and NYU have robust safety and security measures in place, including campus police, emergency alerts, and safety apps. The universities also have strict policies regarding harassment, discrimination, and violence, and provide resources and support for victims of such incidents.
Additionally, both universities offer self-defense classes and safety workshops for students, faculty, and staff. These programs teach practical skills and strategies for staying safe on and off campus, and empower individuals to take an active role in their own safety.
Furthermore, UNC Chapel Hill and NYU have established partnerships with local law enforcement agencies and emergency responders to ensure a coordinated and effective response in the event of a crisis. These partnerships include regular training exercises and drills to prepare for various scenarios, such as natural disasters, active shooter situations, and other emergencies.
Housing Options: Dorms, Apartments, and Off-Campus Living at UNC vs NYU
UNC Chapel Hill and NYU offer various housing options for students, including traditional dormitories, apartments, and off-campus living. UNC has numerous on-campus housing options, ranging from single rooms to suites to apartments, with amenities such as laundry facilities, fitness centers, and student lounges. NYU also has diverse housing options, with accommodations in different neighborhoods of New York City, each with their unique character and proximity to various attractions.
However, the cost of living in New York City is significantly higher than in Chapel Hill, which may make off-campus living a more attractive option for NYU students. Many NYU students choose to live in shared apartments or sublet rooms in the city, which can be more affordable than on-campus housing. Additionally, living off-campus allows students to experience the city more fully and immerse themselves in the culture and community.
On the other hand, UNC students who choose to live off-campus often opt for apartments or houses in the surrounding neighborhoods, which offer a quieter and more residential atmosphere. These areas are also more affordable than on-campus housing, and many students enjoy the independence and freedom that comes with living off-campus. However, commuting to campus can be a challenge, especially for students without a car.
Athletics Programs: Sports Teams and Facilities Available at UNC and NYU
UNC Chapel Hill and NYU have impressive athletics programs, with numerous sports teams and facilities to cater to various interests and skill levels. UNC is known for its successful basketball program, which has won 6 NCAA championships and produced numerous NBA stars. The university also has strong teams in football, soccer, tennis, and other sports. NYU has a prestigious athletics program, which has produced Olympians, All-Americans, and conference champions. The university also has state-of-the-art facilities, including an indoor track and field center, a swimming pool, and a weightlifting gym.
In conclusion, UNC Chapel Hill and NYU are both excellent universities with numerous strengths and opportunities for students. Deciding which school is the right fit for you depends on your individual needs, preferences, and goals. We hope that this article has provided you with useful insights and information to help you make an informed decision. Good luck!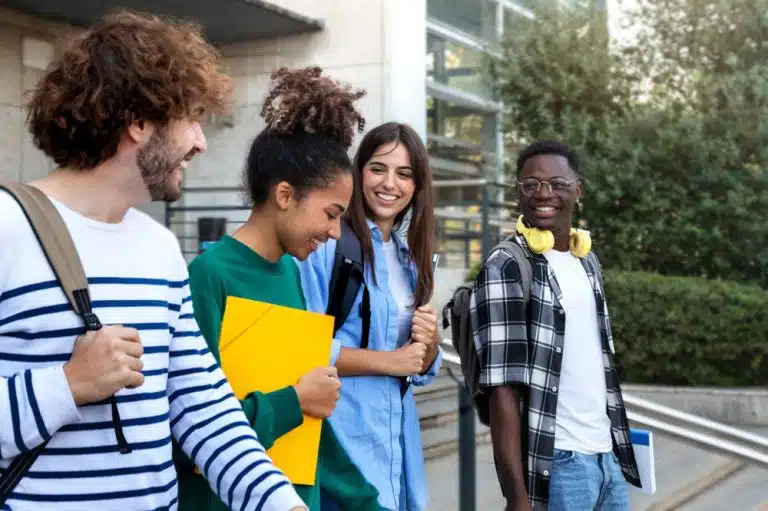 It's worth noting that both UNC and NYU offer opportunities for students to get involved in athletics beyond just joining a sports team. UNC has a variety of intramural sports leagues, allowing students to compete against each other in a more casual setting. NYU offers fitness classes and personal training sessions at their facilities, providing students with the chance to stay active and healthy even if they're not interested in competitive sports. Both universities also have programs for students interested in sports journalism, sports medicine, and other related fields, making them great options for students with a passion for athletics beyond just playing on a team.
If you're set on getting into a world-class college but aren't sure how to make it happen, we can help! AdmissionSight is a leading college entrance expert with over a decade of experience helping students just like you get into the schools of their dreams.
At AdmissionSight, we focus on offering a wide range of services, all aimed at helping students perfect their applications to catch the attention of admissions officers. Contact us today to schedule a free consultation and learn more about what we offer.