Uncovering the Wonders of the UC Santa Barbara Pre-College Programs
As you traverse the intricate path toward higher education, pre-college programs can serve as valuable stepping stones, offering an immersive taste of university life and academic rigors. Among these, the UC Santa Barbara pre-college programs stand as powerful torchbearers, transforming high school education by merging rigorous academia with hands-on, experiential learning. These programs offer students a unique glimpse into the vibrant academic community at UCSB while exposing them to a vast array of disciplines ranging from the sciences to the liberal arts.
The UC Santa Barbara pre-college programs are crafted to cater to the curiosity of young minds and to foster their academic and personal growth. Be it the Research Mentorship Program (RMP) or the Summer Research Academies (SRA), each program is meticulously designed to stimulate intellectual exploration. Offering early exposure to university-level research and coursework, these programs serve as catalysts, igniting a passion for learning and readiness for the challenges of higher education.
University of California, Santa Barbara: An Overview
The University of California, Santa Barbara (UCSB) is a renowned public research university located in Santa Barbara, California. Tracing its roots in 1891 as a teacher's college, UCSB has since evolved into one of the country's top-ranking universities, known for its high academic standards, cutting-edge research, and vibrant student life.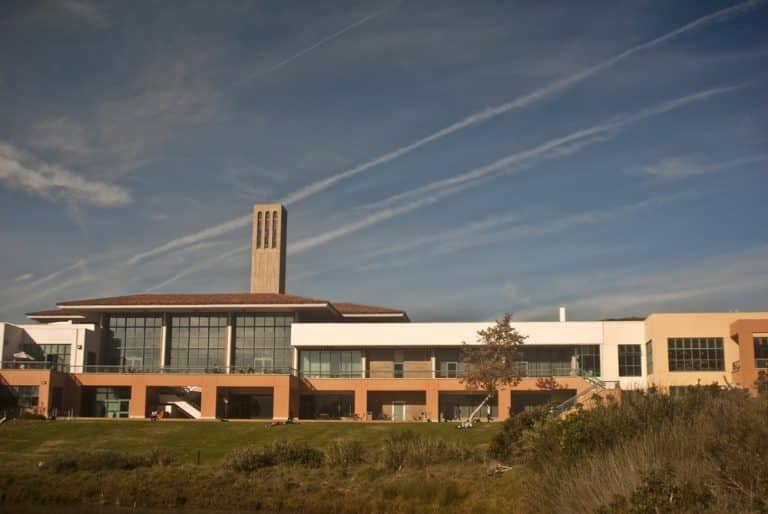 UCSB is a part of the prestigious University of California system, which consists of ten public universities across California. The campus is nestled on the edge of the Pacific Ocean, offering an idyllic blend of natural beauty and academic excellence. It's frequently lauded for its stunning beachfront location, giving it the unique distinction of being one of few universities in the U.S. with its own beach.
Academically, UCSB is divided into three colleges: the College of Letters & Science, the College of Engineering, and the College of Creative Studies. These offer over 200 majors, degrees, and credentials, providing a wide array of academic disciplines for students to explore. Some of the most distinguished programs at UCSB include Physics, Engineering, Environmental Studies, and Psychology.
As a research-intensive university, UCSB fosters a culture of curiosity and discovery. Its faculty includes numerous Nobel laureates and members of prestigious academic societies. Students at all levels are encouraged to engage in research, providing them with practical skills and insights into the creation of new knowledge.
Beyond academics, UCSB is known for its vibrant student life. With over 500 student organizations, an active Greek system, and a wide array of events and activities, students have ample opportunities for engagement and leadership. Furthermore, UCSB's Gauchos compete in the NCAA Division I Big West Conference, with successful teams in soccer, volleyball, and water polo.
Overall, the University of California, Santa Barbara offers a comprehensive educational experience, pairing rigorous academics with a dynamic community and stunning natural beauty. Whether students are delving into complex research projects, taking part in student-led initiatives, or simply enjoying the sunsets over the Pacific, UCSB provides a nurturing environment for personal and academic growth.
What Do Pre-College Programs Mean?
What do pre-college programs mean? Pre-college programs at the University of California, Santa Barbara (UCSB) are initiatives designed to introduce high school students to the rigors and rewards of university-level education. These programs provide students with an immersive academic experience, enhancing their understanding of various disciplines, developing their research skills, and providing them with a taste of campus life.
The UC Santa Barbara pre-college programs are more than just academic summer courses; they serve as pathways toward a successful transition from high school to university life. They allow students to familiarize themselves with the discipline, rigor, and commitment required in a university environment. Moreover, they provide a realistic snapshot of a typical UCSB student's life, from balancing a demanding academic schedule to experiencing the vibrant social life on campus.
Beyond their academic benefits, the UC Santa Barbara pre-college programs have a profound impact on college applications. Participating in programs demonstrates a student's academic ambition, curiosity, and readiness for higher education. These attributes are often recognized and highly valued by university admissions officers, making these programs a worthy investment.
In summary, pre-college programs at UCSB act as a bridge, connecting high school students with the academic, social, and personal aspects of university life. They serve to cultivate students' intellectual curiosity, encourage their academic aspirations, and provide them with a set of skills that will remain invaluable throughout their academic journey and beyond. These programs embody UCSB's commitment to fostering the next generation of scholars, innovators, and leaders.
What are the Pre-College Programs at UC Santa Barbara?
What are the pre-college programs at UC Santa Barbara? UC Santa Barbara Summer Sessions presents a variety of Pre-College Programs, uniquely designed to let high school students earn college credits. These comprehensive programs aim not just at academic enrichment but also at nurturing professional, personal, and social development. The UC Santa Barbara pre-college programs provide an intense and rewarding challenge, giving high school students a taste of UCSB's exceptional academic environment and vibrant social life.
Research Mentorship Program
The Research Mentorship Program (RMP) offered by UC Santa Barbara is a competitive and rigorous summer initiative that invites high-achieving high school students from across the globe to engage in in-depth, interdisciplinary, and experiential university-level research. Each participant in this program is paired with a mentor who can be a graduate student, postdoc, or faculty member, laying the foundation for a meaningful and enduring academic relationship.
Participants in the RMP choose a research project from a vast array of disciplines that the program offers each year. These projects allow students to gain a hands-on understanding of their chosen field, extending far beyond the conventional classroom setting. This mentor-guided journey through a research project not only sharpens their knowledge about the subject matter but also equips them with practical research techniques.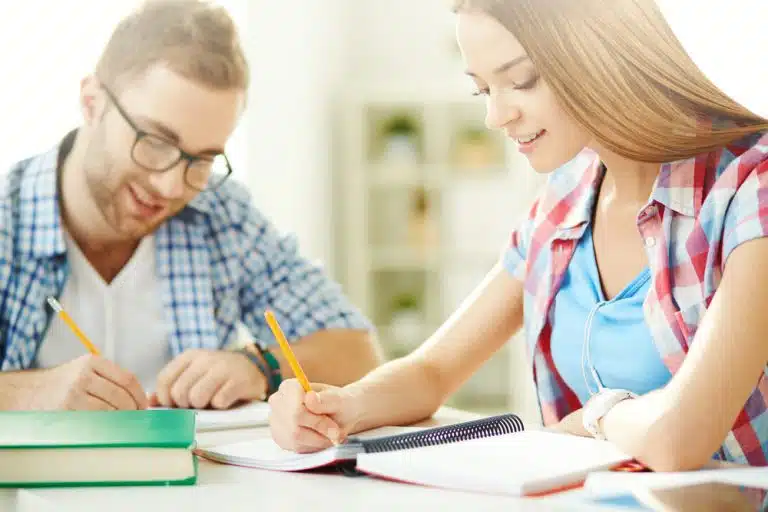 Furthermore, the program enables students to gain insights into professional opportunities rooted in research, helping them refine and consolidate their academic and career objectives. A crucial component of this program is the GRIT talks lecture series, connecting the program participants with distinguished researchers from the UC Santa Barbara community. During these sessions, the researchers share their cutting-edge work and the innovative technologies they use, thereby exposing students to the forefront of academic research.
Beyond the substantial academic gains, the RMP also offers students a chance to experience university life first-hand. From balancing their time between rigorous academic work and leisure, students get a realistic glimpse into what future university life entails. Additionally, the program serves as a platform for students to network with peers who share similar levels of ambition and curiosity. This often leads to meaningful connections, collaborative opportunities, and lifelong friendships.
Summer Research Academies
UC Santa Barbara's Summer Research Academies is an immersive program designed to offer high school students a vibrant summer experience, immersing them in the world of research across STEM, Humanities, and Social Sciences. Students become part of an exciting research venture where they undertake a 4-unit university course, selecting and developing a research topic under the guidance of an active researcher in that specific field.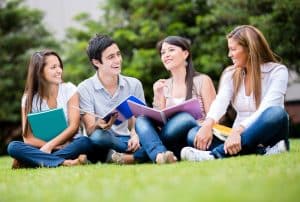 This project-based, directed research experience enables students to understand the depth and breadth of research in their chosen area. They delve into the intricacies of the research process, learning to articulate hypotheses, collect and analyze data, interpret results, and present their findings. This goes a long way in developing their understanding of the scientific process, promoting critical thinking skills, and fostering a passion for discovery.
Moreover, students will enhance their academic and professional skills through various channels. One such opportunity is the capstone seminar, where they present their research findings. This exercise not only builds their knowledge but also enhances their communication skills, a trait essential in academic and professional realms. It is a platform where students can share their insights, learn from others, and navigate the process of academic discourse.
The GRIT talks lecture series, another integral part of this program, brings students face-to-face with some of the best minds in the UCSB research community. Renowned researchers share their ground-breaking work, new technologies, and methodologies in these talks, providing students with a window into the real-world dynamics of research.
In addition to these academic engagements, the Summer Research Academies also offer a rich social experience. Students network with like-minded peers, forming relationships that often extend beyond the program. They also experience the demands and rewards of university life, navigating the balance between rigorous academics and leisure in a supportive and challenging environment.
Tailored to cater to diverse interests, the UC Santa Barbara pre-college programs offer unparalleled opportunities for intellectual exploration. Programs such as the Research Mentorship Program and the Summer Research Academies enable students to delve into an interdisciplinary subject area, generating new insights through advanced, university-level research. These enriching summer experiences offer students a significant head start, fostering abilities that will aid their success in future educational pursuits.
Are Pre-College Programs Worth It?
Are pre-college programs worth it? Pre-college programs are unique opportunities designed to prepare high school students for the rigors of university-level coursework while exposing them to the breadth of academic and social experiences that higher education offers. The question of whether pre-college programs are worth it often arises, especially considering the investment of time, effort, and sometimes finances that they require. However, upon closer examination, one can see that the benefits these programs offer make them a worthy investment.
Advanced Academic Exposure: Pre-college programs allow students to explore their chosen field of study in depth or investigate various disciplines, aiding them in making informed decisions about their future majors or areas of study.
Skill Development: These programs foster critical thinking, research capabilities, complex problem-solving skills, and presentation skills. They demand a level of intellectual rigor that prepares students effectively for college-level work.
Life Skills: By living on campus, students learn to manage their daily chores, personal time, and academic responsibilities independently. This exposure equips them with valuable life skills and makes the transition to college life smoother.
Enhanced College Applications: Participation in pre-college programs can make an applicant stand out in the competitive college admissions process. It demonstrates a student's academic curiosity, motivation, and capability to handle challenging coursework.
Networking Opportunities: Pre-college programs offer students the chance to interact with professors, meet industry professionals, and connect with peers from different backgrounds and cultures. These relationships can lead to lifelong friendships and valuable professional contacts.
Authentic Taste of College Life: Students get to experience dorm living, navigate a college campus, and immerse themselves in the college culture. This helps them feel more comfortable and confident when they eventually start their college journey.
While the investment in programs like that of the UC Santa Barbara pre-college programs might seem substantial, the academic, personal, and professional growth they offer makes them a valuable proposition. They provide students with a competitive edge, prepare them for the transition to university life, and can influence their future academic and career paths. Therefore, they are indeed worth considering for high school students ready to take the next step in their educational journey.
Wrapping It Up
The UC Santa Barbara pre-college programs offer an outstanding opportunity for ambitious high school students. These programs provide a head start on college education and equip students with vital skills for the future.
They reflect the dynamic nature of UCSB, combining rigorous academics with a supportive, vibrant community. If you're a high school student eager to dive into academic research, consider the Research Mentorship Program or the Summer Research Academies at UCSB. Your journey to academic excellence may begin at the beautiful Santa Barbara coastline.
From the sandy beaches to the state-of-the-art laboratories, UC Santa Barbara is not just an institution; it's a thriving academic community that nurtures potential, cultivates resilience, and paves the way for future scholars. And as part of this community, you will not only prepare for college, but you will also experience it.
Want to learn more about your chances of getting into the University of California, Santa Barbara? You've come to the right place. At AdmissionSight, we have over 10 years of experience guiding students through the competitive admissions process.
AdmissionSight can help you put your best foot forward when applying to college this fall. Contact us today for more information on our services.