Undergraduate Students at Princeton
To begin, Princeton University is not only one of the most prestigious institutions in the United States and the world, but it is also one of the oldest colleges in the country, having been established back in 1746. Throughout its history spanning two and a half centuries, Princeton has become one of the universities that are recognized and regarded the most throughout the entire world. With this, it's not surprising that there's a significant increase in its applicants for each academic year, resulting in a higher number of undergraduate students at Princeton.
The Princeton School of Public and International Affairs is one of the most well-known schools at Princeton. This institution is widely recognized as one of the best in the country, if not the entire world, for public and international affairs education. 2020 will see the renaming of the Woodrow Wilson School of Public and International Affairs. The school used to be called the Woodrow Wilson School of Public and International Affairs. It was named after Woodrow Wilson, who was the 13th president of Princeton University, the 28th president of the United States, and the governor of New Jersey.
Moreover, it is evident that throughout the years, there's been more student involvement in sports, and currently, there's a huge number of undergraduate students at Princeton engaged in various sports. In the first collegiate football game, played in 1869, the university's football team competed against Rutgers University, an in-state opponent. Although Princeton has won a total of 28 national titles, only 15 are recognized by the NCAA.
Unfortunately for Tiger lovers, the last national championship was won in 1922. Despite its lack of success in recent years, Princeton participates in some of the oldest football rivalries. The Princeton game against Yale has been played since 1873, whereas the Princeton game against UPenn has been played since 1876, and the Princeton game against Harvard has been played since 1877.
Football is vital to not only one of Princeton's most treasured but also one of its most renowned traditions. It is only raised on Cannon Green when Princeton's football team defeats Harvard and Yale in the same season. As a result, not all students can participate in the bonfire. This differs from many other college traditions. The most recent bonfire occurred in 2018, while the previous one occurred in 2013.
Does Princeton have undergraduate students?
Does Princeton have undergraduates? As we talked about earlier, Princeton University puts emphasis on its undergraduates, leaving a limited number of professional schools at the university. With this, the total number of undergraduate students at Princeton is higher than its postgraduates and doctoral students.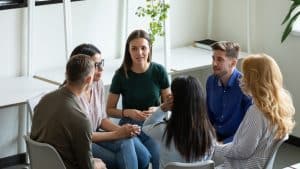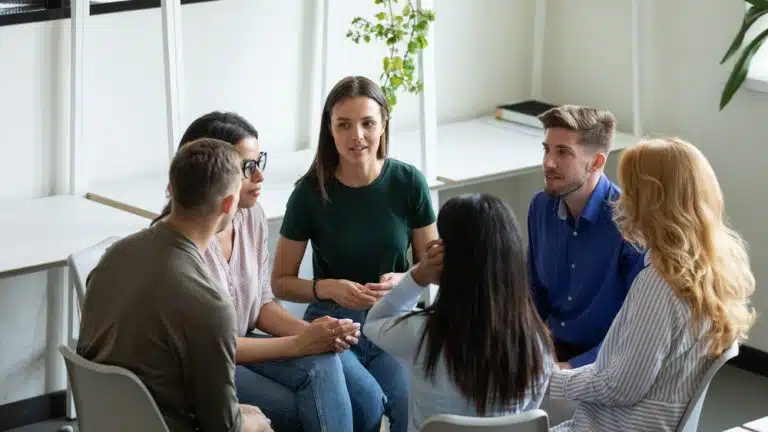 Total number of undergraduate students at Princeton
Based on the statistics released in 2019, the total number of undergraduate students at Princeton is 5,422. Students can choose between the following bachelor's degrees:
Bachelor of Arts (A.B.)
Bachelor of Science in Engineering (B.S.E.)
A.B. students typically declare their major (called a concentration) after their sophomore year, whereas B.S.E students do so after their first year. Students need to do independent work, departmental requirements, and distribution requirements to get either degree.
A.B. students must fulfill distribution requirements in the following:
Literature and the arts
Science and Engineering
Social analysis
Cultural diversity
Epistemology and cognition
Ethical thought and moral values
Historical analysis
Quantitative and computational reasoning
Foreign language
Also, Princeton undergraduates must write two papers of independent study during their junior year, called "junior papers," and a senior thesis in order to graduate. Both of these are related to the student's concentration. On the other hand, B.S.E majors are required to take fewer courses in the humanities and social sciences and more in mathematics, physics, chemistry, and computer programming. They have to do their own work, which is usually a design project or senior thesis, not junior papers. For an A.B. major, you have to finish 31 courses, while a B.S.E. major has to finish 36 courses.
At Princeton, every undergraduate student has the option of selecting one of 36 available concentrations or developing their own. In addition, students have the opportunity to participate in one of Princeton's 55 interdisciplinary certificate programs; given that the university does not provide an academic minor, the certificates, in effect, fulfill the role of a minor.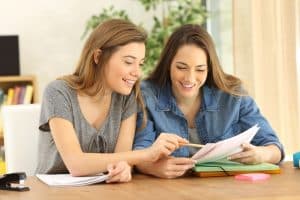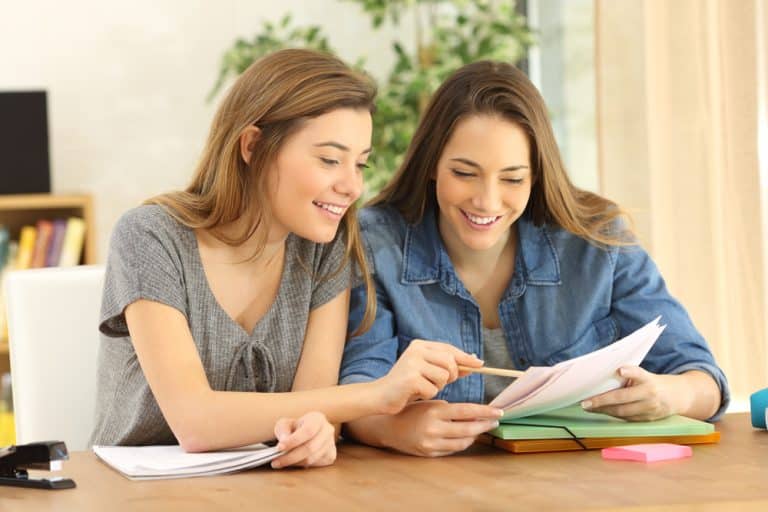 The structure of the course is decided upon by the department and the instructor. There is a wide variety of class sizes and styles, ranging from intimate seminars to moderately sized lecture courses to massive lecture halls. The latter two generally feature precepts, which are supplementary weekly discussion sessions that may be led by the professor or a graduate student.
Precepts are normally held once a week. Although the amount of time spent in class typically ranges from three to four hours each week, the schedule for each session may differ. There are five students for every member of the teaching staff, and the majority of courses have fewer than twenty students.
The Princeton Undergraduate Experience
For the majority of its students, entering Princeton is already a privilege. Knowing that you are one of the most intelligent people in the country and that you attend one of the greatest institutions in the world will provide you with a great deal of satisfaction. When you go across the Princeton main campus, it feels as though you are floating on a cloud because of how beautiful it is and how full of blossoming trees and Gothic architecture it is.
However, according to several Princeton undergraduate students, you begin to see that the exemplary people who you are learning from and with are still just people, and like everyone else, they have their own set of shortcomings and they are no different from everyone else that you will run into in your life. But its students and professors strive to advance in their academic careers as students and professionals at the university. At Princeton, you need to work as hard as you possibly can to achieve what it is you want out of life. You won't find any solutions that will make your way through university life easier because you need to put in a huge amount of effort to graduate.
You only need to learn to be content with the modest achievements you make and the accomplishment of those goals for which the effort itself is its reward. If you are not from the upper class, this may mean that you will need to work twice as hard as other people to achieve a high grade, get an internship, pay for items, etc., so there is no change in that sense. On the other hand, as an undergraduate at Princeton, you will get the best education possible, which is not something to belittle.
What undergraduate major is Princeton known for?
What undergraduate major is Princeton known for? The most popular major at the university is social sciences, which is followed by the following:
Engineering
Computer and Information Sciences and Support Services
Biological and Biomedical Sciences
Public Administration and Social Service Professions
Physical Sciences
History
Foreign Languages, Literature, and Linguistics
English Language and Literature/Letters
Philosophy and Religious Studies
There is also an increase in the total number of undergraduate students at Princeton who decide to stay at the university each year.
How to choose an undergraduate major at Princeton?
Remember the following on how to choose an undergraduate major at Princeton:
Choose a major for employment or graduate school preparation. Before declaring, take a semester or two in the relevant field, review an advanced seminar syllabus, and chat with department students. Prepare for your ideal career coursework.
Future earning potential is important—college is a huge investment, and while it can pay off in ways beyond wages, this can be a crucial issue for students paying their way or taking out loans.
Some students major in something they enjoy. If you enjoy what you're studying, you'll be more engaged in your classes and college experience, which can lead to better grades and more professional connections. Don't dismiss philosophy because you're unsure about graduate school or the job market. Employers admire the critical thinking and writing skills liberal arts majors provide.
Many colleges don't require students to declare a major until their sophomore year. Four semesters to play. Choose interesting general education classes. Talk to instructors, advisors, and students. Off-campus internship Explore your interests to find the right major and job.
What is Princeton's acceptance rate?
It is important to determine what is Princeton's acceptance rate to learn about your chances of getting in. Princeton is expected to accept between three and four percent of Class of 2026 applicants and it has become more competitive as its acceptance rate has dropped by more than 30% in five years.
How to get into Princeton as an undergraduate?
You need to grasp the following about how to get into Princeton as an undergraduate:
Obtain a minimum score of 2350 on the SAT or 35 on the ACT. Princeton University has historically placed the most focus on academic achievement within the Ivy League, and it currently boasts the second-highest average SAT score in the United States. With high SAT scores and outstanding grades, you will be in good company. This is not adequate for admission on its own, but when combined with great SAT scores, you will be in good company.
Participate in a prestigious summer program. Consider the RSI, SSP, TASP, and MITES programs, which are four outstanding programs. Note that three of the four programs focus on STEM, while the MITES program is designated for students from underrepresented groups only. You should keep in mind that the majority of students at Princeton or any other prestigious institution will not have participated in these programs, but you should still apply to them because they will boost your chances of acceptance.
You should succeed in a variety of activities. As your primary pursuits, you can compete at the varsity level in athletics and music, as well as conduct research in scientific subjects. Volunteering in the community, engaging in the arts, dancing, and starting a business are also seen as extremely satisfying activities. Do not limit yourself to school-sponsored events. If you encounter anything that piques your interest, you should pursue it with vigor.
Attempt to distinguish yourself as an individual with substantial scholastic interests. Consider enrolling in Organic Chemistry at one of the nearby colleges or universities if, for instance, you have already finished Advanced Placement Chemistry as a junior. Post-AP education is still a rarity among applicants to prominent universities. If you have the time, you may study an uncommon foreign language or do something else to distinguish your application. This would depend on your available time. You will have a better chance of succeeding, though, if you can use your newly learned academic skills well.
Essays should be well-written. Even though entire volumes have been written about college essays. Developing a list of the traits you possess as a person and deciding which of those attributes to highlight is highly advised. Avoid using worn-out phrases. This does not mean that you cannot write on a traditional topic; you can write about your relationship with a relative for the Princeton supplement. Nonetheless, if you prefer to write on a conventional topic, you should do so in an original and relevant way. You can utilize a significant amount of humor in your writing, but if you're not naturally funny, you shouldn't try to become so right now. Keep in mind that the admissions environment for Asian-American applicants is quite bleak, so if you are Asian-American, try to avoid talking about tired topics. If you are successful in doing so, your chances of acceptance will increase. You may feel strongly about these issues, but so do hundreds of other applicants; the goal is to distinguish yourself from the competition.
Give a great deal of time and information to the individuals you propose. This will enable them to provide you with recommendations of the highest quality. You can give each recommender a detailed report of what you've done, but most of their comments will be based on what they've seen you do in the classroom.
Be a member of an underrepresented ancestry group or ethnic minority. It is too late to amend this at this time, but if you belong to any of these categories, you will find this useful.
Pay close attention. Students who the admissions office believes will enroll have a greater chance of being accepted. This could involve sending an admissions officer an email with questions or attempting to create a personal rapport if he or she visits your institution. Early application is another method of demonstrating interest at Princeton.
You should also carefully monitor all Princeton deadlines to meticulously prepare your admission requirements.
The financial aid program at Princeton University is frequently regarded as one of the nation's most generous. The admissions process is need-blind, which means the university does not consider an applicant's existing or predicted income when making admissions decisions, and every applicant's financial need will be addressed in full. In addition, Princeton is a university that does not give student loans but rather grants that do not need to be repaid.
Princeton is one of the few universities in the United States that gives the same financial aid package to students from the United States and from other countries.
The campus of Princeton University is frequently regarded as one of the most attractive college campuses in the United States. Classic Gothic architecture, shade trees, and perfectly groomed lawns combine to create the quintessential feel of a college campus. At the same time, modern buildings like Lewis Library and Spellman Hall, which were built by well-known architects, show a deep connection of the university to its history.
Students at Princeton have access to an exquisite suburban setting that is tailored to the needs of a world-class college with a diverse student body. The town of Princeton is filled with a wide variety of dining establishments, coffee shops, and parks. The location of Princeton University, which is just a short distance between Philadelphia and New York City, makes it convenient for students who want to visit big metropolitan areas but do not wish to reside in those areas.
If you make the effort to demonstrate your capabilities, intelligence, talents, and determination during the application process, it may not be as difficult as you believe to attend the school of your dreams. At AdmissionSight, we can provide you with tools, resources, and services that will help you improve your admissions profile. If you want to build a reputation for yourself as an undergraduate at Princeton, you will need to exert significant effort throughout the admissions process. We are available to guide you to success at every stage of the process. Schedule an appointment with our team of admissions specialists and witness our unparalleled guidance.