Undergraduate Students at UPenn
The University of Pennsylvania, also known simply as UPenn, is one of the eight colleges that make up the Ivy League, which is comprised of the most prestigious and selective educational institutions in the United States. Founded in 1740 by Benjamin Franklin, UPenn is one of the oldest educational establishments in the United States and is known for its long and illustrious history. In recent years, the total number of undergraduate students at UPenn has increased due to the continuous interest of a large number of high school students in the university.
The Wharton School of Finance of the University of Pennsylvania, more frequently referred to as the Wharton School, is without a doubt the most well-known aspect of UPenn. It grants both graduate and undergraduate degrees. MBA graduates from this institution are highly sought after and begin their careers with starting salaries on par with those of graduates from other prestigious business schools. The Wharton School is a big reason why many first-year college students choose to go there. It also has a long list of famous alumni who have all done well in their careers and businesses.
Does UPenn have undergraduate students?
Does UPenn have undergraduates? There are four undergraduate schools and twelve graduate and professional schools at UPenn. The College of Arts and Sciences, the School of Engineering and Applied Science, the Wharton School, and the School of Nursing are some of the schools that are available to its undergraduate students.
UPenn is also often considered the first university in the United States to offer both undergraduate and graduate levels of education. According to Mark Frazier Lloyd, a former director of the university archives, Penn has two claims to being the first university in the United States: (1) the founding of the first medical school in America in 1765 made Penn the first institution to offer both "undergraduate" and professional education, and (2) the 1779 charter made it the first American institution of higher learning to take the name of "University".
People who are already aware that they will be attending a specific kind of graduate program tend to have a pronounced concentration of their efforts and begin to specialize in their studies at an earlier stage while they are undergraduate students. For example, UPenn is one of the few universities in the country that offers degrees in nursing, engineering, and business to its undergraduate students.
The vast majority of educational institutions recommend to undergraduate students that they concentrate their studies on a field such as economics, for example, with the expectation that they will later pursue an MBA degree. The University of Pennsylvania's Wharton School of Business offers an undergraduate business program that is one of a kind.
More than 4,000 of the number of undergraduate students at UPenn are enrolled in one of the pre-professional schools in nursing, business, or engineering. However, the remaining 6,000 students are enrolled in the College of Arts and Sciences, which encompasses not just the sciences but also the social sciences and the humanities.
40% of the student body is made up of fact that Penn has a large number of highly specialized students. Because these students are beginning their specialization so much earlier on in their academic careers, they have fewer breadth requirements to fulfill than students who are pursuing a liberal arts degree. In a liberal arts degree program, students who want to major in English have to take biology, and students who want to major in math have to take anthropology.
The total number of undergraduate students at UPenn
You're now aware that there is a large number of undergraduate students at UPenn at the university. In case you're curious about the exact figure, it is 10,019 based on the enrollment statistics released by the institution last fall for the year 2019.
At the University of Pennsylvania, each of the college houses has at least four members of the faculty serving in leadership roles. These responsibilities include House Dean, Faculty Master, and College House Fellows.
Nearly forty different themed residential programs, such as ones centered on science and technology or international film, are offered to UPenn students as part of the institution's College Houses. Many of the nearby homes and apartments in the region surrounding the university are frequently rented by undergraduate students who are moving off campus after their first year, as well as by graduate and professional students. Other types of students may also rent these nearby homes and apartments.
Learning and research across disciplinary lines are given significant emphasis at UPenn. It provides dual degree programs, majors that aren't offered anywhere else, and academic freedom. The undergraduate students can take classes at any of the university's undergraduate or graduate schools, except for the medical, veterinary, and dental schools, due to Penn's "One University" policy. Undergraduates at Bryn Mawr, Haverford, and Swarthmore can also take classes at Bryn Mawr because of an agreement called the Quaker Consortium, which is a form of reciprocity.
The first-year retention rate at UPenn, which is widely recognized as an indication of how satisfied students are at a given school, is one of the highest in the United States, with an impressive 98% of the total number of undergraduate students at UPenn admitted in their first year opting to return to the school for an additional year of study. This rate places UPenn among the highest in the United States.
What undergraduate major is UPenn known for?
What undergraduate major is UPenn known for? The Wharton School and its school-specific economics concentration, core management, and general business, are the most popular among undergraduate students. At least one-third of Wharton students' classes are taught in UPenn's other undergraduate schools, which contributes to the school's reputation for providing an education that draws from other fields.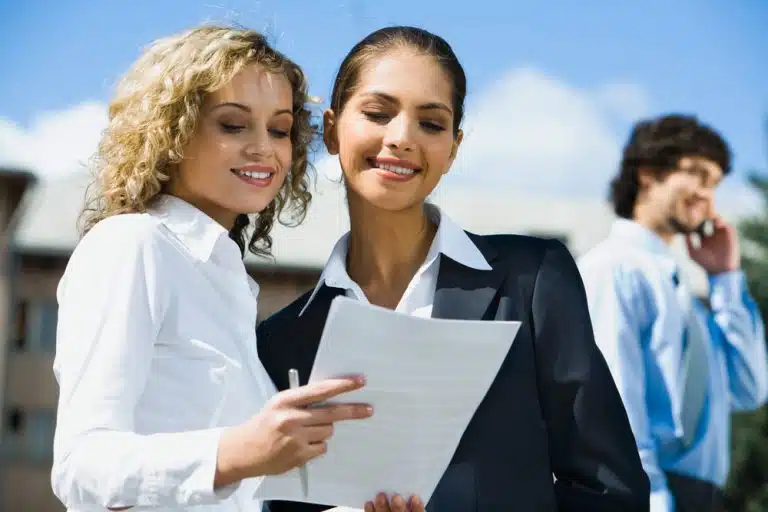 Wharton takes great satisfaction in its adaptable academic program, which allows first-year students to explore interests unrelated to the business environment, such as a love for the written word or an aptitude for political science. Students who take advantage of this method of instruction are better prepared for careers after college in virtually every sector.
Thirty percent of Wharton students pursue two undergraduate degrees from two different schools at the University of Pennsylvania, which can take four to five years to complete.
Students have the opportunity to study both business and international relations through the Huntsman Curriculum, which is offered by both the Wharton School and the College of Arts and Sciences. This program is designed to get students ready to participate in the global community.
The Jerome Fisher Program is a competitive dual-degree program in business and engineering that is offered jointly by the Wharton School and the School of Engineering and Applied Science. For students to complete this course of study, they will need STEM skills on par with those required at MIT.
The Vagelos Program is another way that Wharton and the CAS work together. In this program, students take classes in both business and bioscience. This is a great option for students who want to work in the life sciences or the healthcare industry.
Even though it is frequently overshadowed by the Wharton School at the University of Pennsylvania, the School of Engineering and Applied Science shouldn't be ignored. In addition to being well known for its multidisciplinary approach, the Department of Engineering at the University of Pennsylvania offers several specialized programs in collaboration with other schools. These programs include management and technology (M&T), energy research and development (VIPER), digital media and design (DMD), and information systems (NETS).
Moreover, the University of Pennsylvania is a member of the Quaker Consortium, which also includes Haverford College, Bryn Mawr College, and Swarthmore College. Because of this collaboration, students from any of these schools can enroll in classes and participate in extracurricular activities at the universities that they have partnered with.
How to choose an undergraduate major at UPenn?
You should also determine which major you're going to focus on, and in this part, we're going to determine how to choose an undergraduate major at UPenn.
The selection of a curriculum is among the most significant decisions a student is tasked with making. This choice can affect a student's life for a long time, affecting their future work experience, income, and professional skills in a number of fields.
Aspiring UPenn undergraduates should think about a number of things, like their hobbies, earning potential, and career goals, when trying to decide which main area of study will best prepare them for their desired careers.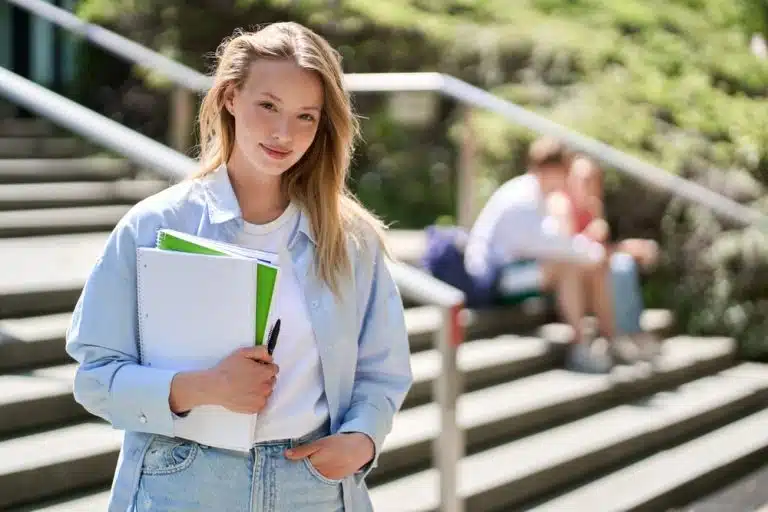 Students must seek the opinion of instructors, advisors, and family members who have been through the process. Even so, students should think of these people as their "advisory board" and know that in the end, it is up to each student to make their own choice.
Determine your passion. The choice of a student's major can have a big impact on the extracurricular activities and groups they engage in, as well as the people they befriend and the relationships they form. When selecting a major, many students place a premium on financial prospects. Although this is true, experts urge students to first determine what they are most passionate about and what skills they wish to acquire to be successful in their post-college professions.
Participating in after-school activities, clubs, or other school organizations at either the high school or college level can help students discover what interests them and lead them in the direction of pursuing those passions. However, whether students find their passion before or after they begin college varies.
To earn a bachelor's degree, students must normally put in the equivalent of four years of full-time study, with a portion of their studies focused on the subject matter of their selected concentration. Each college program can have a different minimum number of credit hours required for a major. Students have the option of pursuing a dual degree while in college, which entails studying for two separate degrees at the same time and completing coursework for each of them.
Classes in general education typically take up all of a student's time during the first year of college and occasionally the second. The experts agree that now is an excellent time to figure out what interests you the most and investigate possible majors.
Do some research. Students who are set on pursuing a certain field of study should investigate the curriculum of UPenn. Does this university have a history of students graduating with degrees in this field of study? Does this educational institution in any way provide access to this class? You can consider the status of UPenn, your familial ties, or the proximity of the school to your home,
After you've determined your goals and interests, you should do some research on UPenn and select the one that best meets both of those criteria. Students should look into different jobs that are related to their chosen major.
Make a wage calculation. After determining your area of interest, it may be useful to know which degrees are more likely than others to lead to a high salary. If they have an idea of what they will earn after graduation, students can begin budgeting for expenses such as paying off student loans or attending graduate school.
You must be aware that it is possible to change your major after you have already begun your academic studies. Students' horizons are likely to expand alongside the depth of their knowledge as they advance through college. It is possible for a student to become interested in a new area of study that could lead to a job in the future.
Specify a major upon admission. Declaring a major is a good way to show admissions personnel that you have your academic priorities in order, which can be useful in getting accepted at UPenn.
What is the UPenn acceptance rate?
What is the UPenn acceptance rate? The University of Pennsylvania (UPenn) has released the results of its regular decision process for the class of 2026, but the acceptance rate has been withheld. Several institutions in the Ivy League have decided not to disclose this data to shift the emphasis of the conversation away from the historically low acceptance rates and back onto the students. However, experts say that the acceptance rate for the class of 2026 at the University of Pennsylvania is approximately 4.4%.
The Class of 2026, which will be UPenn's 270th class, received around 55,000 student applications, which is approximately 15,000 more candidates than the Class of 2024. Students who were eventually accepted into the program submitted their applications through Questbridge, Early Decision, and Regular Decision.
How to get into UPenn as an undergraduate student?
It is essential to learn how to get into UPenn as an undergraduate as well as be familiar with successful admissions at UPenn if you're planning to become a part of its student body. The admissions process at the University of Pennsylvania is already extremely rigorous and is expected to become even more so.
The Early Decision program at the University of Pennsylvania received 7,962 applications from prospective students. Of those applicants, just 1,194 were accepted, representing an all-time low acceptance rate of 15%. Even while the early decision acceptance rate at UPenn has reached an all-time low, it is still much higher than the total acceptance rate at the university.
Your odds of admittance to UPenn may be higher or lower, depending on the strength of your profile, even though the university's overall acceptance rate is quite low. AdmissionSight wanted you to take note of and carefully consider the following since each can be important during the admissions process:
GPA: Secure a high school GPA of 3.90 on average
SAT/ACT: Guarantee SAT score of 1460-1570, and median ACT composite score of 33-35.
Class Rank: Top 10%
Unique Essay
Recommendation Letters
Character/personal traits
Interview
Talent/ability
First generation
Alumni/ae connection
Geographical residence
Residency in a state
Racial/ethnic status
Volunteer work
Past professional endeavors
The extent of one's interest
To get into a highly selective school like the University of Pennsylvania (UPenn), you need more than just good grades and scores on standardized tests. Almost all of the applicants are smart, so good grades and test scores are not enough.
In addition to having outstanding academics, applicants to the University of Pennsylvania are subjected to a thorough review. UPenn is looking for students who are motivated to follow in the footsteps of the university's founder, Benjamin Franklin, by contributing to the betterment of society. This includes the area around the university, Philadelphia, and the rest of the world.
What UPenn is looking for in a student and how competitive the admissions process is can vary depending on the program you wish to enroll in at the university. The University of Pennsylvania's College of Arts and Sciences (CAS) is less selective in terms of academics than the Henry W. Penn School of Medicine (HYPSM), and it puts more weight on extracurricular activities and accepting well-rounded students.
Both the Common Application and the Coalition Application are accepted at UPenn, and the university provides admissions through Early Decision as well as Regular Decision. Although we do not intend to give the impression that gaining admission to the UPenn ED program is simple, the acceptance rate is slightly higher. Nineteen percent of candidates for ED were accepted, whereas just 7.1% of applicants for RD were accepted.
Because of its stable and excellent reputation as an educational institution, UPenn continues to have an increasing number of undergraduate students at UPenn every academic year. And each student is positive about their academic growth at the university.
If you make the effort to demonstrate your capabilities, intelligence, talents, and determination during the application process, it may not be as difficult as you believe to attend the school of your dreams. At AdmissionSight, we can provide you with tools, resources, and services that will help you improve your admissions profile. If you want to build a reputation for yourself as an undergraduate at UPenn, you will need to exert significant effort throughout the admissions process. We are available to guide you to success at every stage of the process. Schedule an appointment with our team of admissions specialists and witness our unparalleled guidance.