European Universities Where English Takes Center Stage
Universities in Europe that teach in the English language have surged in popularity among international students in recent years. This rise in demand can be attributed to the desire for world-class education combined with an immersive cultural experience. Universities across the continent cater to this demand, offering courses in English that enable students to learn from renowned faculty members while engaging with a diverse student body.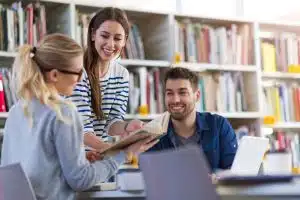 This widespread availability of English-taught courses in European universities has made it more accessible for students from non-English speaking backgrounds to pursue their higher education in a familiar language. In response to evolving educational dynamics, these institutions have embraced diversity, ensuring an inclusive environment for the global student community.
Studying in English allows students to delve into various academic disciplines, acquire international certifications, and experience life in some of Europe's most dynamic cities.
Which Universities in Europe Teach in English?
Numerous educational institutions in Europe offer English instruction, spanning undergraduate to postgraduate courses in areas like business, engineering, sciences, humanities, and social sciences.
Some premier institutions include:
University of Amsterdam, Netherlands
The University of Amsterdam offers more than 200 English-taught programs in fields such as law, social sciences, humanities, and economics.
Technical University of Munich, Germany
The Technical University of Munich offers over 40 English-taught master's programs in engineering, science, and management.
University of Copenhagen, Denmark
The University of Copenhagen offers a range of English-taught undergraduate and graduate programs in fields such as natural sciences, social sciences, and humanities.
University of Edinburgh, Scotland
The University of Edinburgh offers over 500 English-taught degree programs in areas such as science, engineering, social sciences, humanities, and business.
Karolinska Institutet, Sweden
Karolinska Institutet is a medical university that offers English-taught programs in medicine, biomedicine, and public health.
ETH Zurich, Switzerland
ETH Zurich is a science and engineering university that offers English-taught master's programs in fields such as computer science, electrical engineering, and physics.
University of Helsinki, Finland
The University of Helsinki offers English-taught programs in fields such as law, social sciences, humanities, natural sciences, and theology.
Trinity College Dublin, Ireland
Trinity College Dublin offers English-taught programs in areas such as business, law, arts, humanities, engineering, and science.
University of Warwick, England
The University of Warwick offers English-taught programs in fields such as business, engineering, social sciences, and humanities.
Leiden University, Netherlands
Leiden University offers a range of English-taught programs in fields such as law, social sciences, humanities, and natural sciences.
This list is just the tip of the iceberg. Prospective students can delve deeper into research to find the institution that aligns with their ambitions.
Which Country is Best for Study in English?
When it comes to studying in English, numerous countries offer outstanding opportunities. A few, however, particularly excel due to their top-rated universities, extensive English-taught courses, and welcoming atmosphere for international students.
The United Kingdom immediately springs to mind. Home to world-renowned institutions like Oxford and Cambridge, the UK boasts a multitude of universities offering high-quality education in English. Its long-standing tradition of embracing international students makes it an ideal choice.
The Netherlands is also gaining traction among international students. With a plethora of English-taught courses and a high quality of life, it provides a conducive environment for academic pursuits. Amsterdam stands out with its vibrant student culture and diverse educational institutions.
Germany presents a compelling case with numerous universities providing English-taught courses, especially in engineering and sciences. Known for its robust economy and high living standards, it attracts students aiming to kick-start their careers post-graduation.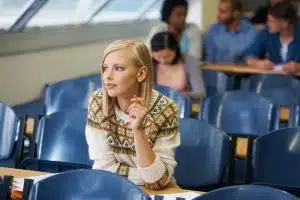 Ireland, with its rich history of accommodating international students, offers a plethora of English-taught courses. Dublin, with its vibrant student life and myriad cultural activities, is a hotspot for international scholars.
Sweden, similarly, is a prime destination, particularly for those venturing into engineering, sciences, and social sciences. Its high quality of life and hospitable culture further accentuate its appeal.
While many countries present excellent study opportunities in English, the UK, the Netherlands, Germany, Ireland, and Sweden stand out prominently. Prospective students should meticulously research universities and programs in these countries to align with their academic and personal aspirations.
What are the Admissions Requirements at English-Taught Universities in Europe?
Applying to any of the universities in Europe that teach in the English language can be an intricate process, as requirements vary by both the university and the country.
Firstly, prospective students must satisfy the general admission criteria of their chosen institution. This often entails providing proof of previous academic achievements, such as transcripts or certificates. Most universities require students to have finished a certain secondary education level or undergone a recognized pre-university program. Additionally, meeting language requirements, often demonstrated through English proficiency tests like TOEFL or IELTS, is essential.
Beyond general requirements, specific programs may demand supplemental documents. Some might ask for a statement of purpose that sheds light on the student's academic and personal objectives, coupled with their relevant experiences and competencies. Letters of recommendation from academic figures, as well as a resume or CV detailing a student's milestones and experiences, can also be necessary.
The application procedure typically culminates in filling out an online form and uploading the necessary documents. An application fee might also be part of this stage, with the amount varying across institutions.
It's crucial to understand that application prerequisites can differ considerably among English-taught universities in Europe. Some countries might mandate auxiliary documentation like visas or residency permits. Others could emphasize entrance examinations or interviews. Hence, thorough research regarding specific university and program requirements is indispensable.
Overall, while navigating the application process for English-taught universities in Europe can seem daunting, understanding the general and specific requirements can pave the way for a smoother journey. By being well-prepared, students can enhance their chances of securing a spot in their desired institution.
Want to learn more about your chances of studying in Europe? You've come to the right place. At AdmissionSight, we have over 10 years of experience guiding students through the competitive admissions process.
AdmissionSight can help you put your best foot forward when applying to college this fall. Contact us today for more information on our services.