University of Chicago and Wellesley: Which is the Right Fit for You?
Choosing a college or university is one of the most significant decisions you can make, as it shapes your future academic and professional path. Two institutions that have been consistently ranked among the top colleges in the U.S. are the University of Chicago and Wellesley.
However, their features and characteristics vastly differ, making it important to compare them objectively and choose the right fit for you. This article analyzes every aspect of both schools, from the location and admission process to campus culture, athletics, and alumni networks.
Location, Location, Location: A Look at the Differences in Campus Settings
First things first, the location of the campus can play a considerable role in your decision-making process. The University of Chicago is located in an urban setting on the south side of Chicago, offering students the chance to immerse themselves in the vibrant cultural scene of the Windy City.
In contrast, Wellesley is located in a suburban area of Boston, with a more scenic and picturesque campus surrounded by trees and green spaces. Both campuses possess their advantages, but it's important to choose a location that suits your lifestyle and preferences.
Another factor to consider when choosing a campus location is the accessibility to nearby amenities. The University of Chicago is located near many restaurants, shops, and entertainment venues, making it easy for students to explore the city and take advantage of all it has to offer.
On the other hand, Wellesley's suburban location may require students to travel further to access these amenities, but it also provides a quieter and more peaceful environment for studying and relaxation. Ultimately, the decision of which campus location to choose will depend on your personal preferences and priorities.
Academics: Examining the Curriculum and Course Offerings at UChicago and Wellesley
When it comes to academics, the University of Chicago and Wellesley have different approaches to education. The University of Chicago is known for its rigorous academic curriculum, with a strong emphasis on critical thinking, intellectual inquiry, and analytical skills.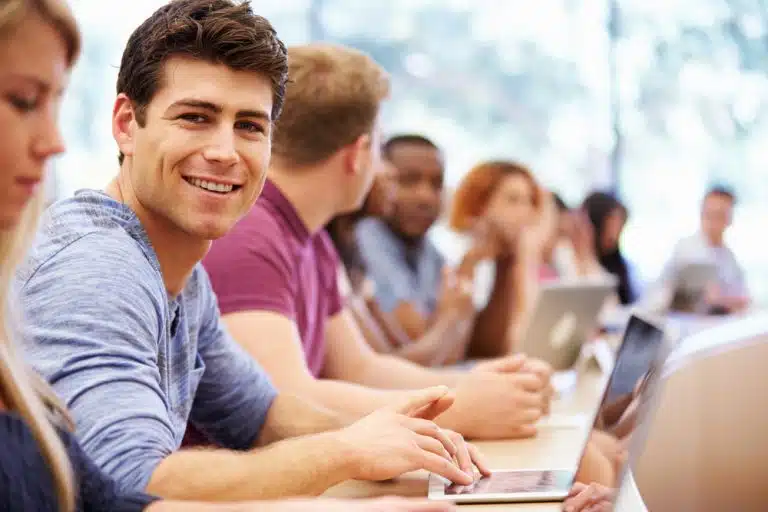 Students here are encouraged to question everything and challenge conventional wisdom. On the other hand, Wellesley is renowned for its liberal arts education, offering a broader range of courses in various disciplines such as sciences, arts, and humanities. The curriculum here is designed to provide students with a well-rounded education and equip them with a diverse skillset.
At the University of Chicago, students are required to take a core curriculum that includes courses in humanities, social sciences, and natural sciences. This ensures that students have a strong foundation in a variety of subjects and are well-prepared for advanced studies in their chosen field. In addition, the university offers a wide range of majors and minors, allowing students to tailor their education to their interests and career goals.
At Wellesley, students have the opportunity to participate in interdisciplinary programs that combine multiple fields of study. For example, the Environmental Studies program combines courses in biology, chemistry, and political science to provide students with a comprehensive understanding of environmental issues. Additionally, the college offers a number of study abroad programs that allow students to gain international experience and broaden their perspectives.
Campus Culture: Comparing the Social Scene and Student Life at Both Schools
Choosing the right campus culture is crucial when it comes to socializing and fitting in. At the University of Chicago, you will find a diverse community of students who are eager to learn, debate, and discuss complex issues.
The university also has a rich tradition of intellectualism and academic achievement, with various clubs and organizations dedicated to research and academic pursuits. Meanwhile, Wellesley has a cohesive campus culture, emphasizing community involvement and social justice issues. The student body here is friendly and supportive, with a robust emphasis on women's education and empowerment.
It's important to note that both schools offer unique opportunities for students to get involved in extracurricular activities. At the University of Chicago, students can participate in a variety of clubs and organizations, including the Debate Team, Model United Nations, and the Investment Banking Group.
Wellesley also has a wide range of clubs and organizations, such as the Feminist Majority Leadership Alliance, the Environmental Action Coalition, and the Shakespeare Society. Both schools offer a vibrant social scene, with plenty of opportunities to meet new people and make lifelong connections.
Admissions: An Overview of the Application Process and Acceptance Rates at Both Schools
The application process for both the University of Chicago and Wellesley is highly competitive, with both colleges receiving a large number of applications every year. To be considered, students must provide satisfactory test scores, transcripts, essays, letters of recommendation, and demonstrate their interests and accomplishments. The acceptance rates at both schools are relatively low, with the University of Chicago accepting approximately 7% of the applicants and Wellesley having an acceptance rate of around 19%.
However, both schools have unique approaches to the admissions process. The University of Chicago is known for its unconventional essay prompts, which require applicants to think creatively and critically. On the other hand, Wellesley places a strong emphasis on extracurricular activities and community involvement, looking for well-rounded individuals who have made a positive impact in their communities.
It's also important to note that both schools have generous financial aid packages available for students who qualify. The University of Chicago meets 100% of demonstrated financial need for all admitted students, while Wellesley has a need-blind admissions policy and meets 100% of demonstrated need for all admitted students. This means that students from all financial backgrounds have the opportunity to attend these prestigious institutions.
Financial Aid and Scholarships: Understanding the Costs of Attendance and Available Funding Options
College can be an expensive endeavor, and it's essential to understand the costs involved and the funding options available. Both the University of Chicago and Wellesley offer generous financial aid packages to eligible students, with need-blind admissions policies.
The colleges provide various scholarships, grants, loans, and work-study programs to offset costs and enable students to access education without incurring too much debt. It's important to research and compare the financial aid options before making a final decision.
Additionally, it's important to note that there are external scholarship opportunities available to students as well. Many organizations, foundations, and corporations offer scholarships to students based on various criteria such as academic achievement, community involvement, and career aspirations.
It's worth exploring these options and applying for as many scholarships as possible to further reduce the financial burden of attending college. Students can also consider alternative funding options such as crowdfunding or seeking out private loans, although these should be approached with caution and careful consideration of the terms and interest rates.
Alumni Networks: A Look at the Post-Graduation Success of Students from Both Universities
The success of alumni can provide insight into the quality of education and resources provided by a university. At the University of Chicago, graduates are well-known for their successful careers in various fields such as business, arts, and science.
Notable alumni from the University of Chicago include CEO of PepsiCo Indra Nooyi, economist Milton Friedman, and physicist Enrico Fermi. Meanwhile, Wellesley graduates are also thriving in their respective fields, with former Secretary of State Hillary Clinton and broadcast journalist Diane Sawyer among the noteworthy alumni.
However, the success of alumni is not solely determined by their individual achievements. The alumni networks of both universities play a crucial role in providing support and opportunities for graduates.
The University of Chicago Alumni Association, for example, offers career services, networking events, and mentorship programs to help alumni succeed in their chosen fields. Similarly, Wellesley College has a strong alumnae network that provides resources and connections for graduates, including job postings and professional development opportunities.
Furthermore, alumni networks can also contribute to the overall reputation and influence of a university. The accomplishments of successful alumni can enhance the prestige of their alma mater and attract more talented students and faculty. In turn, this can lead to increased funding and resources for the university, which can further support the success of future graduates.
Diversity and Inclusion: Comparing Campus Demographics, Support Services, and Affinity Groups
Diversity and inclusion are essential values for any college campus, and both the University of Chicago and Wellesley are committed to promoting diversity and inclusivity. The University of Chicago has a diverse student body, with students from more than 50 countries and a significant percentage of underrepresented groups.
The university also has various support services and affinity groups dedicated to empowering marginalized populations. At the same time, Wellesley emphasizes the importance of women's empowerment, with a significant percentage of the student body representing women from diverse backgrounds.
One of the ways that the University of Chicago promotes diversity and inclusion is through its Office of Multicultural Student Affairs, which provides resources and support for students from underrepresented backgrounds.
The office offers mentorship programs, leadership development opportunities, and cultural events to help students feel connected and supported on campus. Additionally, the university has a number of affinity groups, including the Black Student Association, the Latinx Student Association, and the LGBTQ Student Life Office, which provide spaces for students to connect with others who share their identities and experiences.
Wellesley also has a strong commitment to diversity and inclusion, with a number of initiatives aimed at supporting students from diverse backgrounds. The college has a multicultural center that provides resources and programming for students of color, as well as a center for religious and spiritual life that supports students of all faiths.
Career Services: Evaluating Career Development Resources Available to Students at Both Schools
After graduation, most students are looking to start their careers or go to graduate school, and both the University of Chicago and Wellesley provide robust career development resources to help students achieve their goals.
The University of Chicago has a dedicated Office of Career Advancement, offering individualized career counseling, internship opportunities, and resources for post-graduate job search. Similarly, Wellesley has the Career Education Center, with a wide range of career development activities, networking opportunities, and job fairs.
Moreover, the University of Chicago has a strong alumni network that provides mentorship and job opportunities to current students. The alumni network is spread across various industries and geographic locations, making it easier for students to connect with professionals in their desired fields. On the other hand, Wellesley has a unique program called the "Wellesley Hive," which is an online platform connecting students with alumnae for career advice and networking.
Extracurricular Activities: Exploring Clubs, Organizations, Volunteer Opportunities, and Other Activities on Campus
Extracurricular activities can be an excellent way to explore your interests and discover new passions. Both the University of Chicago and Wellesley have diverse extracurricular activities, including more than 350 student organizations, clubs, and volunteer opportunities.
The University of Chicago has an active Intramural Sports program, with a wide selection of clubs and organizations dedicated to cultural events, arts, and community service. Similarly, Wellesley boasts of a rich student life, offering participation in student government, student publications, and more.
Participating in extracurricular activities can also help you develop important skills that can be useful in your future career. For example, joining a debate club can help you improve your public speaking and critical thinking skills while volunteering at a local non-profit organization can help you develop leadership and teamwork skills. Additionally, extracurricular activities can provide opportunities to network with other students, alumni, and professionals in your field of interest.
It is important to note that while extracurricular activities can be a great way to enhance your college experience, it is also important to balance your time and prioritize your academic responsibilities. Make sure to choose activities that align with your interests and goals, and don't be afraid to step out of your comfort zone and try something new.
Living Arrangements: Comparing On-Campus Housing Options, Off-Campus Housing Availability, Dining Options
Living arrangements and dining options can greatly affect the quality of campus life for students. Both the University of Chicago and Wellesley have various on-campus housing options, from traditional residence halls to apartment-style dormitories.
Off-campus housing options are also available, with listings and resources provided by both colleges. Dining options at the University of Chicago include multiple dining halls and cafes serving various cuisines, while Wellesley has a robust dining program emphasizing sustainable and local food options.
It is important for students to consider their personal preferences and needs when choosing a living arrangement. For example, some students may prefer the independence and privacy of off-campus housing, while others may value the convenience and community of on-campus options.
Conclusion: Who Wins the Battle Between UChicago vs Wellesley?
In conclusion, choosing between the University of Chicago and Wellesley depends on your personal needs and preferences. Both colleges have their strengths and weaknesses, and it's important to research and evaluate every aspect of each school.
While the University of Chicago may be the right fit for someone looking for a rigorous academic curriculum and a bustling urban campus, Wellesley may be the right fit for someone looking for a supportive community and a well-rounded liberal arts education. Ultimately, the choice comes down to what is the best fit for you and the academic and personal journey you envision.
Segue to AdmissionSight
At AdmissionSight, we firmly uphold the conviction that every student is entitled to the chance to pursue their dreams at their preferred college. Our mission is to equip you with the expert advice and unwavering support you need to secure a place at the schools you aspire to attend.
Don't let your future hinge on uncertainty. Reach out to AdmissionSight today to arrange a complimentary consultation and embark on the journey toward realizing your dreams. With our expert mentorship and steadfast support, the sky's the limit.