University of Florida and Harvey Mudd: Which College is Right for You?
Are you trying to decide between the University of Florida and Harvey Mudd College? Both schools attract a diverse array of students. But they offer vastly different academic programs and campus experiences. In this article, we'll explore the history, location, academics, admission requirements, and more to help you determine which one is the best fit for you.
Introduction: Brief Overview of the Two Colleges
The University of Florida (UF) is a public research university located in Gainesville, Florida. It is one of the largest universities in the United States, with over 52,000 students enrolled. Harvey Mudd College (HMC) is a private liberal arts college located in Claremont, California, and has a total enrollment of around 900 students.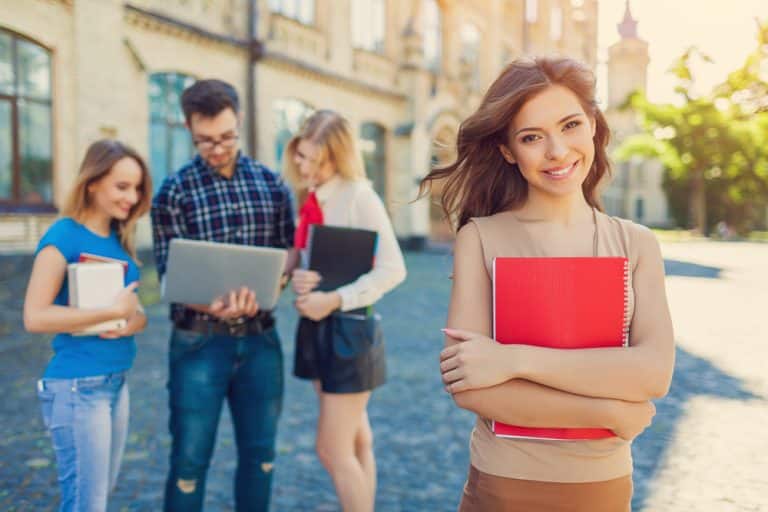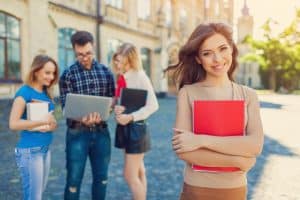 While UF offers a wide range of undergraduate and graduate programs, HMC focuses solely on undergraduate education in science, engineering, and mathematics. Despite their differences in size and academic focus, both UF and HMC are highly regarded institutions known for their academic excellence and research contributions.
History and Background of the University of Florida
The University of Florida was founded in 1853 and is the oldest public university in Florida. It was originally located in Ocala before moving to Gainesville in 1906. UF is consistently ranked among the top public universities in the country. It has produced numerous notable alumni, including eight NASA astronauts, two Nobel Prize laureates, and several Olympic gold medalists.
UF has a rich history of research and innovation. In 1953, UF became the first university in the state to establish a College of Engineering. Today, the university is home to over 150 research centers and institutes, including the Emerging Pathogens Institute and the Florida Museum of Natural History. UF is also a leader in sustainability, with initiatives such as the Office of Sustainability and the UF Bike Program promoting eco-friendly practices on campus.
History and Background of Harvey Mudd College
Harvey Mudd College was founded in 1955 and is the youngest of the five undergraduate colleges in the Claremont Colleges consortium. Its academic programs focus on engineering, science, and mathematics. HMC is consistently ranked as one of the top liberal arts colleges in the country and has produced several notable alumni, including Apple co-founder Steve Wozniak and astronaut George Nelson.
Harvey Mudd College was named after Harvey Seeley Mudd, a mining engineer, and philanthropist who believed in the importance of education in the fields of science and engineering. The college was established with the goal of providing students with a rigorous education in these fields, while also emphasizing the importance of a well-rounded liberal arts education.
Today, Harvey Mudd College continues to uphold its founding principles and is known for its challenging curriculum, small class sizes, and close-knit community. The college has a strong focus on undergraduate research, with many students working alongside faculty members on cutting-edge projects. Additionally, HMC has a strong commitment to diversity and inclusion, with initiatives aimed at increasing the representation of underrepresented groups in STEM fields.
Location: Pros and Cons of Gainesville vs Claremont
Gainesville and Claremont offer vastly different environments. Gainesville is a mid-sized college town in northern Florida with a warm, humid climate. It is surrounded by nature and is home to several state parks and preserves.
Claremont, on the other hand, is a small suburban town in southern California with a moderate Mediterranean climate. It is located near several major cities, including Los Angeles and San Diego. While Gainesville has a more laid-back, rural feel, Claremont offers more urban amenities and opportunities.
One of the major advantages of living in Gainesville is the abundance of outdoor activities. With its numerous state parks and preserves, residents can enjoy hiking, camping, and kayaking in the beautiful natural surroundings. Additionally, Gainesville is home to the University of Florida, which offers a variety of cultural and educational events throughout the year.
On the other hand, Claremont's proximity to major cities like Los Angeles and San Diego provides residents with access to world-class entertainment, dining, and shopping. The town itself also has a vibrant arts scene, with several galleries and theaters showcasing local talent. However, the cost of living in Claremont is generally higher than in Gainesville, and traffic can be a major issue in the surrounding urban areas.
Size Matters: Student Population, Campus Size, and Class Sizes
As previously mentioned, UF has a much larger student population (52,000) compared to HMC's 900. This means that UF also has a much larger campus size (over 2,000 acres) compared to HMC's 33-acre campus.
Additionally, class sizes at UF tend to be larger, with some introductory classes having hundreds of students. HMC, on the other hand, offers smaller, more intimate class sizes with an average of 18 students per class.
However, despite the larger class sizes at UF, the university offers a wide range of resources to help students succeed. These resources include tutoring services, study groups, and office hours with professors.
UF also has a variety of research opportunities available for undergraduate students, which can provide valuable hands-on experience in their field of study. HMC, on the other hand, offers a more focused curriculum with a strong emphasis on STEM fields and a close-knit community of students and faculty.
Academic Programs Offered at the University of Florida and Harvey Mudd
UF offers a wide range of academic programs, with over 100 undergraduate majors and more than 200 graduate programs. Some of its most popular majors include business, engineering, and biology.
HMC's academic programs are more specialized, focusing on science, mathematics, and engineering. It offers a joint program with four of the other Claremont Colleges to provide students with a broader liberal arts education.
Despite the differences in academic programs, both UF and HMC offer opportunities for students to engage in research and hands-on learning experiences. UF has a strong emphasis on undergraduate research, with opportunities for students to work alongside faculty members on projects in various fields.
HMC also offers research opportunities, with a required senior thesis project for all students. Additionally, both schools have internship programs and partnerships with industry leaders to provide students with real-world experience in their chosen fields.
Admission Requirements: GPA, Test Scores, and Extracurricular Activities
UF and HMC have different admission requirements. UF requires a minimum 3.0 GPA, a minimum SAT or ACT score, and a demonstrated record of extracurricular activities. HMC, on the other hand, has a highly selective admissions process and requires a strong academic record, significant extracurricular involvement, and strong SAT or ACT scores.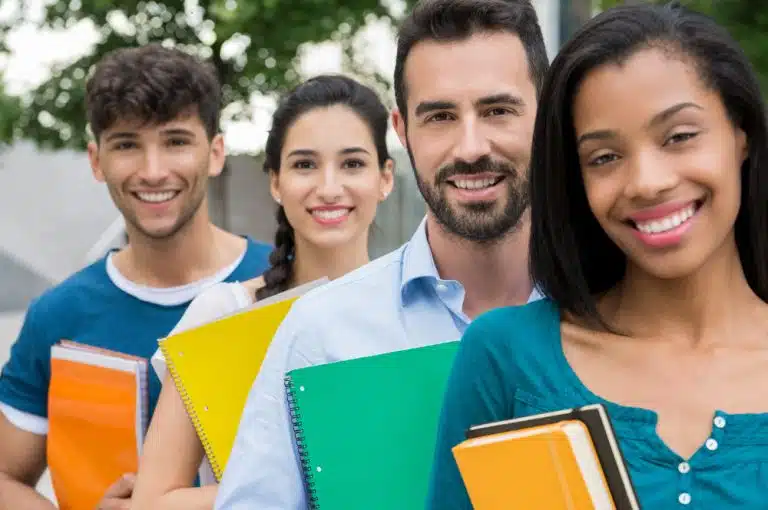 It is important to note that both UF and HMC also consider other factors in their admissions decisions. UF takes into account an applicant's essay, letters of recommendation, and any additional information provided in the application. HMC places a strong emphasis on an applicant's passion for STEM fields and their potential to contribute to the college's community.
Additionally, UF and HMC have different application deadlines. UF has a November 1st deadline for early action and a January 1st deadline for regular decision. HMC has a single deadline of January 5th for all applicants. It is important for prospective students to carefully review the admissions requirements and deadlines for each school they are considering.
Cost Comparison Between the University of Florida and Harvey Mudd
Because UF is a public university, its tuition, and fees are significantly lower than HMC's private college costs. In-state students at UF can expect to pay around $6,400 per year, while out-of-state students can expect to pay around $28,000 per year. HMC's tuition and fees are much higher, at around $58,000 per year. However, HMC does offer generous financial aid packages to admitted students.
It's important to note that the cost of attending college goes beyond just tuition and fees. Room and board expenses can also vary greatly between schools. At UF, the average cost of room and board is around $10,000 per year, while at HMC it is around $16,000 per year. This means that the total cost of attendance at HMC is significantly higher than at UF, even with financial aid factored in.
Another factor to consider is the availability of financial aid. While HMC does offer generous aid packages, it is important to note that not all students may qualify for aid. Additionally, the process of applying for aid can be complex and time-consuming. At UF, there are also a variety of scholarships and grants available to students, which can help offset the cost of attendance.
Student Life at the University of Florida and Harvey Mudd
Both UF and HMC offer a variety of clubs and organizations for students to get involved in. UF has over 1,000 registered student organizations, including several athletic teams and Greek organizations.
HMC has fewer clubs and organizations but does have a strong emphasis on STEM-related activities and research opportunities. UF has a more active social scene, with several bars and restaurants in the surrounding area, while HMC has a more subdued, intellectual atmosphere.
Aside from clubs and organizations, both UF and HMC offer a range of athletic opportunities for students. UF has a Division I athletic program, with teams in football, basketball, and other sports.
HMC does not have a formal athletic program, but students can participate in intramural sports and fitness classes. Additionally, both schools have access to outdoor recreational activities, such as hiking and kayaking, in their respective locations.
Faculty Credentials at UF vs Harvey Mudd
Both UF and HMC have highly qualified faculty members. UF boasts several Nobel laureates and Guggenheim fellows on its faculty, while HMC's faculty members are experts in their respective fields and many hold PhDs from top universities such as MIT and Harvard.
Additionally, UF's faculty members have published numerous research papers in prestigious journals and have received grants from organizations such as the National Science Foundation and the National Institutes of Health. HMC's faculty members are known for their innovative teaching methods and have won several teaching awards.
Furthermore, UF's faculty members are involved in various interdisciplinary research projects, collaborating with colleagues from different departments and institutions. HMC's faculty members also engage in interdisciplinary research, often working with industry partners to develop cutting-edge technologies and solutions to real-world problems.
Career Opportunities After Graduation at the University of Florida and Harvey Mudd
UF has a strong alumni network, with several Fortune 500 companies hiring UF graduates. Additionally, UF has a robust career services center that provides students with internship and job opportunities. Similarly, HMC has a strong reputation in the STEM fields and its graduates are highly sought after by top companies and graduate schools.
Furthermore, both UF and HMC offer extensive resources for students interested in entrepreneurship and starting their own businesses. UF's Innovation Hub provides mentorship, funding opportunities, and workspace for student entrepreneurs, while HMC's entrepreneurship program offers courses, workshops, and access to a network of successful alumni entrepreneurs. Graduates from both institutions have gone on to start successful companies in a variety of industries.
Research Opportunities at UF vs Harvey Mudd
Research is a major focus at UF, with over $865 million in annual research expenditures. UF has several highly regarded research centers, including the UF Health Science Center and the Florida Museum of Natural History.
Similarly, research is a major focus at HMC, with many students working on research projects alongside faculty members. HMC has several research centers, including the Harvey Mudd College Clinic Program and the Keck Engineering and Science Consortium.
One major difference between research opportunities at UF and HMC is the size of the research community. UF is a large, public university with a diverse range of research areas and a large number of faculty members and graduate students.
This means that there are many opportunities for interdisciplinary collaboration and a wide range of research projects to choose from. In contrast, HMC is a small, private college with a more focused research community.
While this can limit the range of research projects available, it also means that students have more opportunities to work closely with faculty members and to develop deeper relationships with their research mentors.
Campus Tour at the University of Florida and Harvey Mudd
For a more detailed look at both campuses, take a virtual tour through UF's website or HMC's website. These tours provide more in-depth information about campus life, academic programs, and facilities.
During the virtual tour, you will be able to explore the different buildings and facilities on campus, including the libraries, laboratories, and sports centers. You will also get a glimpse of the student housing options and dining facilities available on campus.
Additionally, the virtual tour provides an opportunity to learn more about the history and culture of each campus, as well as the various student organizations and clubs that are available to join.
Conclusion: Which College is the Best Fit for You?
Choosing between UF and HMC ultimately depends on your academic interests, desired environment, and personal preferences. UF offers a wide range of academic programs and a vibrant social scene, while HMC offers a specialized STEM-focused curriculum and a more intellectual atmosphere. Consider your priorities when deciding which college is the best fit for you.
Segue to AdmissionSight
At AdmissionSight, we firmly uphold the conviction that every student is entitled to the chance to pursue their dreams at their preferred college. Our mission is to equip you with the expert advice and unwavering support you need to secure a place at the schools you aspire to attend.
With a seasoned team of college admissions specialists, we've spent over a decade guiding students like you toward their academic goals. We want to emphasize this – our expertise and insights are your secret weapon to success.