University of Florida vs Colby: A Comprehensive Analysis
The decision to attend university is an important one, and choosing the right university is crucial to achieving one's educational and career goals. Two universities that potential students may consider are the University of Florida (UF) and Colby College. In this article, we will provide a comprehensive analysis of University of Florida vs Colby, covering various aspects of their academic, social, and environmental offerings to help potential students make an informed decision.
Location and Campus Facilities: Which University Offers Better Amenities?
Location is an important factor to consider when deciding on a university. The University of Florida is located in Gainesville, Florida, which is a vibrant college town with plenty of student-centered facilities. UF boasts of a spacious and well-equipped campus with over 900 buildings, including numerous sports facilities like the infamous Ben Hill Griffin Stadium, over 50 dining options, and more than 900 clubs and organizations, making it easy for students to find their niche.
On the other hand, Colby College is located in Waterville, Maine, in a pretty rural area that can be lacking in amenities. However, the college has been investing in creating a vibrant campus experience, with many facilities available that foster community and interaction, such as its newly constructed campus center.
Additionally, Colby College has a strong focus on sustainability and environmental stewardship. The campus has several LEED-certified buildings, and the college has committed to achieving carbon neutrality by 2025. This commitment is reflected in the campus culture, with many student-led initiatives focused on sustainability and environmental activism. Students at Colby have the opportunity to engage in hands-on sustainability projects, such as working on the college's organic farm or participating in the annual Earth Day celebration.
University of Florida vs Colby: Admission Requirements
Admissions requirements can differ from university to university. UF has a highly selective admissions process, with an acceptance rate of 38.7%. The university looks for students who have a strong academic record with a minimum GPA of 4.3, an ACT score of 30-33, or an SAT score of 1360-1470. UF also takes into account other factors such as extracurricular activities, leadership, community service, and essay-writing.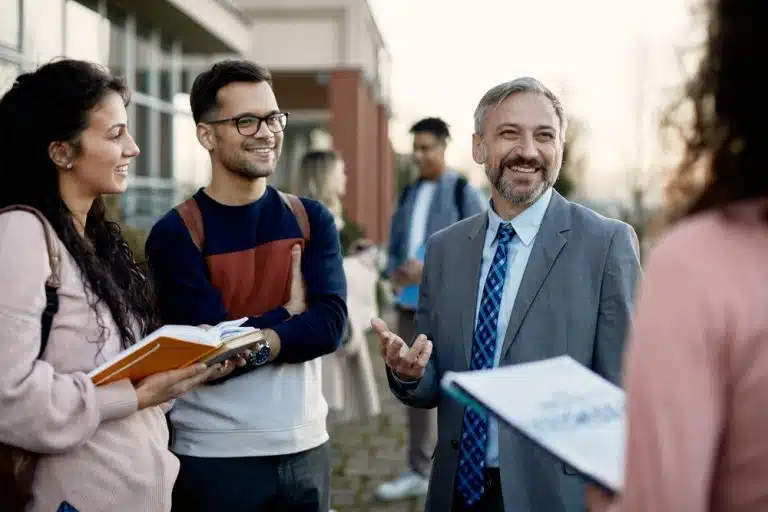 In contrast, Colby College has an acceptance rate of 10.4%, making it a highly selective institution with very competitive admissions requirements. The college prefers candidates with a high GPA, rigorous coursework, and standardized test scores, but also values qualities like leadership and community-mindedness.
Another factor that sets UF and Colby apart is their approach to standardized testing. While UF requires either an ACT or SAT score, Colby has adopted a test-optional policy, allowing students to choose whether or not to submit their scores. This policy reflects Colby's commitment to holistic admissions, where they consider a student's entire application, rather than just their test scores.
Furthermore, both UF and Colby have unique programs and opportunities that may influence their admissions decisions. For example, UF offers a highly-regarded honors program, which requires additional application materials and has its own set of admissions criteria. Colby, on the other hand, has a strong focus on environmental sustainability and offers a variety of programs and initiatives related to sustainability. Students who are passionate about this topic may have an advantage in the admissions process.
Academic Programs: A Comparison of the Courses Offered at UF and Colby
Both UF and Colby offer comprehensive academic programs that cater to a broad range of interests and career aspirations. UF has 16 colleges that offer over 300 undergraduate and graduate programs, including specialized research programs like the famous Warrington College of Business, Levin College of Law, Herbert Wertheim College of Engineering, and College of Medicine.
Colby College, while significantly smaller, has a strong foundation in the liberal arts and offers over 60 majors in its four academic divisions: arts, humanities, natural sciences and mathematics, and social sciences. The college has a small student-faculty ratio, allowing for personalized attention and academic mentoring for its students.
Additionally, both UF and Colby offer various opportunities for students to engage in research, internships, and study abroad programs. UF has a strong emphasis on research, with numerous research centers and institutes, and offers study abroad programs in over 50 countries. Colby, on the other hand, has a robust internship program that allows students to gain practical experience in their field of study, and offers study abroad programs in over 60 countries. Both universities provide students with ample opportunities to gain real-world experience and broaden their horizons.
University of Florida vs Colby: Faculty Quality
Faculty quality is an important determinant of the kind of academic experience students can expect. UF prides itself on eminent faculty members such as Pulitzer Prize-winning poet Richard Blanco and the Nobel Physics Prize winner Frank Wilczek. It has a student-faculty ratio of 18:1.
Colby College, on the other hand, has a student-faculty ratio of 10:1, which is an impressive feat for any academic institution. The college has numerous renowned faculty members, including political science professor L. Sandy Maisel, who won the prestigious Fulbright scholarship in 2008.
Another university that boasts exceptional faculty quality is Stanford University. With a student-faculty ratio of 5:1, students have the opportunity to work closely with some of the most distinguished scholars in their fields. Stanford's faculty includes 22 Nobel laureates, 51 MacArthur Fellows, and 4 Pulitzer Prize winners. Additionally, the university has a strong commitment to diversity and inclusivity, with over 40% of its faculty being women and people of color.
Student Life: A Comprehensive Look at Campus Culture and Social Activities
Student life is an integral part of campus culture, and both UF and Colby have much to offer where extracurricular activities are concerned. UF has over 900 clubs and organizations that cater to a wide range of interests, from Greek life organizations to environmental groups and everything in between. The university also boasts of an active sports scene, with its famous Gators football team and numerous other sports teams.
Colby College has fewer clubs and organizations, but makes up for it with its focus on community-oriented events and activities. The college has a strong outdoor recreation culture with its nearby Colby College Cabin and Club, and offers plenty of opportunities for students to engage with and give back to the local community.
Aside from clubs and organizations, both UF and Colby offer a variety of cultural events and performances throughout the year. UF hosts the annual Spring Arts Festival, which showcases the work of local artists and musicians, while Colby's Museum of Art features rotating exhibits and collections from around the world. Both campuses also have active theater programs, with UF's School of Theatre and Dance and Colby's Theater and Dance Department putting on multiple productions each year.
Additionally, both UF and Colby have strong traditions of community service and volunteerism. UF's Center for Leadership and Service offers a variety of programs and opportunities for students to get involved in service projects, while Colby's Goldfarb Center for Public Affairs and Civic Engagement sponsors events and initiatives focused on social justice and community development.
University of Florida vs Colby: Cost of Attendance
Cost of attendance is a critical consideration when choosing a university, and UF and Colby College have different fee structures. According to the university's official website, annual tuition at UF for Florida residents is $6,380, while out-of-state students pay $28,658 per year in tuition fees. Additionally, on-campus housing and meal plans at UF costs between $10,170 to $12,790 annually.
Colby College is a private institution with a higher tuition fee structure. According to the college's official website, annual tuition and fees at Colby College is $76,275. The website also pegs estimated room and board costs at $16,520 annually. However, Colby is committed to meet 100% of demonstrated student financial need through a variety of scholarships, grants, and work-study options, making the college an excellent option for those committed to the liberal arts education it provides.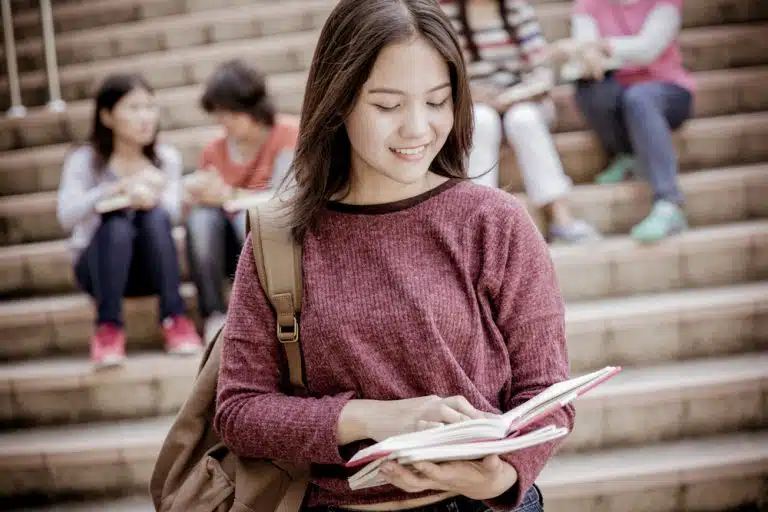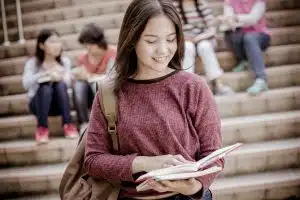 It is important to note that the cost of attendance goes beyond just tuition and housing fees. Other expenses such as textbooks, transportation, and personal expenses can add up quickly. At UF, the estimated cost of attendance for in-state students is $21,210, while out-of-state students can expect to pay $43,878. At Colby College, the estimated cost of attendance for the 2021-2022 academic year is $78,295, which includes tuition, fees, room and board, and other expenses. It is crucial to factor in all of these costs when making a decision about which university to attend.
Job Prospects: Which University Offers Better Career Opportunities?
Career prospects after university is one of the most important factors to consider when making this decision. UF has a robust career services center, with a placement rate of over 95% for graduates within six months of graduation, and 43.6% of students securing a job before graduation.
Colby College also has a strong career services center, which provides students with internship opportunities, alumni networking sessions, and career fairs. The college has an impressive record, with over 90% of students landing jobs within the first year of graduation, with salaries averaging at $53,777.
In addition to career services, both universities offer various programs and resources to help students prepare for their future careers. UF has a wide range of majors and minors, including business, engineering, and journalism, which are highly sought after by employers. Colby College, on the other hand, has a unique program called the Colby Plan, which allows students to design their own major and gain hands-on experience through internships and research projects.
Furthermore, both universities have strong alumni networks that can provide valuable connections and job opportunities. UF has over 400,000 alumni worldwide, many of whom are leaders in their respective fields. Colby College has a tight-knit alumni community, with graduates working in various industries, including finance, healthcare, and education.
University of Florida vs Colby: Student Body Diversity
Student body diversity is important to consider when deciding on a university. At UF, the student body is mostly made up of students from Florida, with 31% of students identifying as minority. Florida residents make up 85% of the student population.
Colby College is more diverse, with 33% of students identifying as students of color, and 7% of international students. It also boasts of a 100% need-blind admission policy for all students, regardless of financial background.
Another factor to consider when analyzing student body diversity is the gender ratio. At UF, the student population is almost evenly split between males and females, with a slight majority of females at 53%. Colby College, on the other hand, has a higher percentage of female students at 57%.
Furthermore, both universities have made efforts to increase diversity and inclusivity on their campuses. UF has implemented programs such as the Multicultural and Diversity Affairs office, which provides resources and support for underrepresented students. Colby College has a Diversity, Equity, and Inclusion office, which works to create a welcoming and inclusive environment for all students, faculty, and staff.
Athletics Programs: How Do UF's Gators Compare to Colby's Mules?
Athletics programs play a significant part in the college experience. UF has a renowned athletics program, with its iconic Florida Gators football team winning multiple national championships. It also has a great track record in other sports, with its tennis and swimming teams performing well in national competitions.
Colby College is a Division III school with a strong athletics program, offering a range of sports from skiing to football. It has a state-of-the-art sports training center and world-class ski trails near campus. Its athletics program emphasizes inclusivity, with over 30 intramural sports programs available to students.
Despite UF's impressive athletics program, Colby's Mules have their own unique strengths. For example, Colby has a nationally recognized women's ice hockey team that has won multiple championships. Additionally, Colby's cross-country running team consistently performs well in regional and national competitions.
Another notable difference between the two schools' athletics programs is their approach to student-athlete balance. UF's athletics program is known for its rigorous training schedules and high expectations for athletes, while Colby places a greater emphasis on balancing academics and athletics. This approach has resulted in a high graduation rate for Colby's student-athletes.
University of Florida vs Colby: Research Opportunities
Research funding and opportunities are essential components of any university's academic program. UF excels in this area, with over $865 million in research funding and resources invested in its various research facilities. UF's well-funded research programs provide opportunities for students to work alongside faculty members and conduct groundbreaking research in a range of fields from agriculture to aerospace.
Colby College is a more undergraduate- and liberal arts-focused institution, and while its research opportunities may be fewer, it still provides students with a hands-on research experience under the guidance of some of the best faculty members in the country. Its main research center is the Goldfarb Center for Public Affairs and Civic Engagement, which provides students with numerous opportunities to engage with the outside community and conduct research on important social issues.
Despite UF's impressive research funding and resources, some students may find it overwhelming to navigate the vast array of research opportunities available. Colby College, on the other hand, offers a more personalized approach to research, with smaller class sizes and more individualized attention from faculty members. This can be particularly beneficial for students who are just starting to explore their research interests and need more guidance and support.
Another advantage of Colby's research program is its emphasis on interdisciplinary research. The college encourages students to explore connections between different fields of study and to approach research questions from multiple perspectives. This approach can lead to more innovative and impactful research projects that address complex real-world problems.
University of Florida vs Colby: Alumni Network
Alumni can play a crucial role in helping recent graduates secure jobs and explore new opportunities. UF has a vibrant alumni network, with over 400,000 alumni across the world. Its alumni network provides students with various networking and mentorship opportunities, in addition to career fairs, alumni reunions, and lectures.
Colby College has a smaller alumni network, with about 22,000 alumni globally. Despite its smaller size, its alumni network is highly dedicated and active, providing students with academic and career mentorship, access to various networking events, and support in their job search.
One unique aspect of UF's alumni network is its Gator Career Closet, which provides students with professional attire for job interviews and career fairs. This resource is especially helpful for students who may not have the financial means to purchase professional clothing. Additionally, UF's alumni network offers a variety of online resources, such as job boards and career development webinars, to help students navigate the job market.
Colby College's alumni network is known for its strong sense of community and support. Alumni often return to campus to speak with current students about their career paths and offer advice. The college also has a program called the Colby Career Network, which connects students with alumni who work in their desired field. This program provides students with valuable networking opportunities and can lead to internships or job offers.
Campus Safety: How Do UF and Colby Compare in Terms of Crime Rates?
Campus safety is essential to any university and helps in ensuring a secure and conducive learning environment. According to the most recent crime data, UF has a lower crime rate than the national average. The university has put various measures in place, including the provision of blue light emergency phone stations around the campus, resident hall access control, and 24-hour security.
Colby College also has a low crime rate, with an average of fewer than two crimes per day, in part due to its small student body and rural setting. The college takes campus safety seriously by ensuring students, staff, and faculty are adequately trained in safety procedures, providing timely alerts in the event of a security threat and working with the local law enforcement agencies to ensure prompt response to any emergencies.
It is important to note that while UF and Colby have low crime rates, it is still crucial for students to take precautions and be aware of their surroundings. Both universities offer safety resources such as self-defense classes and safety escorts for students walking alone at night. Additionally, students can play a role in maintaining campus safety by reporting any suspicious activity or behavior to campus security or law enforcement. By working together, students, faculty, and staff can help ensure a safe and secure campus environment for everyone.
University of Florida vs Colby: Sustainability Efforts
Sustainability is an increasingly critical issue, and universities must play a role in addressing the challenge. UF has an impressive sustainability program, with a goal of becoming carbon neutral by 2025, and is investing more than $10 million annually to achieve this. It has implemented several environmental initiatives such as the construction of a 2-megawatt solar field and providing students with low-emission transportation options such as hybrid buses.
Colby College has a similar commitment to environmental sustainability, with its ambitious "Carbon Neutral Challenge," where it aims to become the first college in the country to carbon neutrality. It has already reduced its carbon footprint by 17% and has invested over $900,000 in various environmental initiatives.
University of Florida vs Colby: Rankings and Reputation
Rankings and reputation can be a significant factor in determining a university's prestige and desirability. According to the latest US News & World Report rankings, UF is ranked 30th among all national public universities and 6th among public universities in the southeastern United States.
Colby College has an outstanding reputation for its academic and research excellence and is ranked 18th among liberal arts colleges by US News & World Report. Other prominent rankings, such as The Princeton Review's Best Colleges and Forbes' America's Top Colleges, consistently place Colby College high, reflecting its reputation as a top-tier liberal arts college.
Conclusion
Deciding which university to attend is a crucial decision that requires due consideration of various factors. The comparison of UF and Colby College shows that both institutions offer unique opportunities and experiences for potential students. Ultimately, the choice of a university depends on individual considerations, including academic goals, financial realities, and personal preferences. By considering the various factors discussed in this article, we hope that potential students can make an informed decision as they prepare for their future academic and career pursuits.
If you're set on getting into a world-class college but aren't sure how to make it happen, we can help! AdmissionSight is a leading college entrance expert with over a decade of experience helping students just like you get into the schools of their dreams.
At AdmissionSight, we focus on offering a wide range of services, all aimed at helping students perfect their applications to catch the attention of admissions officers. Contact us today to schedule a free consultation and learn more about what we offer.