University of Florida vs MIT: A Comprehensive Analysis
When it comes to choosing a university, there are many factors to consider. Two top institutions that often come up in discussions are the University of Florida and Massachusetts Institute of Technology (MIT). Both of these schools have established themselves as highly respected academic institutions, but how do they compare? This comprehensive analysis will break down the similarities, differences, and notable aspects of the University of Florida vs MIT to help students make an informed decision about their educational path.
Introduction to the University of Florida and MIT
The University of Florida (UF) is a public research university located in Gainesville, Florida. Established in 1853, the school has a rich history of academic excellence with over 50,000 students currently enrolled. Massachusetts Institute of Technology (MIT) is a private research university located in Cambridge, Massachusetts. Founded in 1861, MIT has established itself as a world-renowned institution with a student body of around 11,000.
Both UF and MIT offer a wide range of academic programs and research opportunities. UF has 16 colleges and over 150 research centers and institutes, while MIT has five schools and numerous interdisciplinary research centers. UF is particularly well-known for its programs in agriculture, engineering, and business, while MIT is renowned for its programs in science, engineering, and technology.
Despite their differences in size and location, both UF and MIT share a commitment to innovation and discovery. UF has been recognized as a top-tier research institution by the Carnegie Foundation, while MIT has produced numerous Nobel laureates and has been ranked as the best university in the world by QS World University Rankings.
History and Background of UF and MIT
UF has grown significantly since its establishment, from a small seminary with only two faculty members and fifteen students to a major research institution with a global reputation. The university has an impressive roster of alumni, including members of Congress, professional athletes, and influential business leaders. MIT has a similarly impressive track record, with alumni including multiple Nobel laureates and leading entrepreneurs like Buzz Aldrin and Kofi Annan.
UF was founded in 1853 as the East Florida Seminary, and it was later consolidated with the Florida Agricultural College in 1905. The university has since expanded to include 16 colleges and more than 150 research centers and institutes. UF is also known for its strong athletic programs, with multiple national championships in football, basketball, and other sports.
MIT was founded in 1861 as the Massachusetts Institute of Technology, with a mission to promote scientific and technological innovation. The university has since become a world leader in research and education, with a focus on engineering, science, and technology. MIT is also known for its entrepreneurial spirit, with many successful startups and spinoff companies emerging from its research labs.
Admission Criteria and Requirements for University of Florida vs MIT
Both institutions have highly competitive admissions processes. UF requires an application fee, official transcripts, standardized test scores (ACT or SAT), and essays as part of the application process. MIT has a similar process, with additional requirements like SAT Subject Test scores and a portfolio for those applying to certain departments. Both schools also consider factors such as extracurricular activities, leadership experience, and letters of recommendation in the admissions process.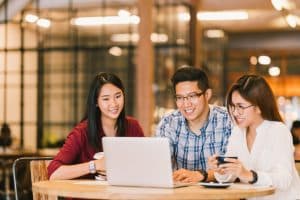 It is important to note that UF and MIT have different acceptance rates. UF's acceptance rate is around 38%, while MIT's acceptance rate is around 7%. This means that MIT is significantly more selective than UF, and applicants should keep this in mind when deciding where to apply.
Additionally, both schools offer various resources to help students with the admissions process. UF has an admissions office that provides information sessions, campus tours, and one-on-one counseling for prospective students. MIT has a similar admissions office, as well as a student blog where current students share their experiences and advice for applicants.
Academic Programs Offered by University of Florida vs MIT
UF offers over 100 undergraduate majors across numerous colleges. Students can choose fields in everything from agriculture and engineering to journalism and business. The school also offers graduate programs at the master's and doctoral levels. MIT is known for its strong foundation in STEM fields, with a wide range of undergraduate and graduate programs in areas like engineering, physics, mathematics, and computer science. Additionally, MIT provides opportunities to experimentally study the intersection of multiple fields like science, technology, and the social sciences.
UF also offers a variety of professional programs, including law, medicine, and dentistry. The Levin College of Law is consistently ranked as one of the top law schools in the country, while the College of Medicine is known for its research and clinical programs. The College of Dentistry offers a comprehensive dental education program, with opportunities for students to gain hands-on experience in clinics and community outreach programs.
MIT has a strong emphasis on entrepreneurship and innovation, with programs like the Martin Trust Center for MIT Entrepreneurship and the MIT Innovation Initiative. The school also offers unique programs like the Media Lab, which brings together researchers from different fields to explore new technologies and their impact on society. Additionally, MIT has a strong commitment to sustainability, with programs like the MIT Energy Initiative and the Abdul Latif Jameel Water and Food Systems Lab.
Comparison of the Curriculum at UF and MIT
While both UF and MIT require their students to take a diverse range of courses, their curricula differ in some ways. UF requires core general education classes, but has more flexibility in terms of allowing students to take electives in their chosen concentrations. MIT's curricula may be more prescribed in certain fields, but the school actively encourages students to explore beyond their major, and thus offers an extensive selection of "related" courses.
Additionally, UF places a strong emphasis on undergraduate research opportunities, with many departments offering research courses and opportunities for students to work alongside faculty members on research projects. MIT also offers research opportunities, but the focus is more on graduate-level research, with undergraduate students having to actively seek out these opportunities. However, MIT's strong connections with industry and technology companies provide students with unique internship and job opportunities that may not be as readily available at UF.
Faculty and Research Facilities at University of Florida vs MIT
Both universities have faculty of the highest caliber. UF's faculty consist of over 5,000 members, with distinguished researchers, authors, and industry veterans on staff. MIT has a similar level of distinction in its faculty, and is known for having a high number of Nobel laureates and members of the National Academy of Sciences.
In terms of research facilities, MIT has long been associated with cutting-edge innovation, and ranks annually among the top universities in terms of research funding. UF likewise invests heavily in research, with several interdisciplinary research centers, such as the Emerging Pathogens Institute, the Water Institute, and the Institute of Food and Agricultural Sciences, and has an impressive research output, with over $800 million in annual research funding.
Despite their similarities, there are some notable differences between the research facilities at UF and MIT. While MIT is known for its focus on technology and engineering, UF has a broader range of research areas, including agriculture, environmental science, and health sciences.
UF's research centers are also more interdisciplinary, with collaborations between different departments and colleges. Additionally, UF has a strong emphasis on community outreach and engagement, with many of its research projects aimed at addressing local and global challenges. Overall, both universities offer exceptional faculty and research facilities, but with different areas of expertise and approaches to research.
Campus Culture: Extracurricular Activities, Sports, and Student Life
Dreaming of college-life camaraderie, friendly intramural competitions or supporting a winning athletics team? UF's gator spirit and strong athletic program, particularly in football, is legendary. The school boasts one of the largest student bodies in the country, so there is always a chance to meet new people and become part of its energetic, student-centric social scene.
MIT doesn't have a strong tradition of intercollegiate athletics in the way that UF does, but it does offer a variety of engaging extracurricular activities. Additionally, the school has robust public service and volunteer programs that strive to positively impact society and broaden the student experience.
Moreover, both UF and MIT have a vibrant student life that goes beyond sports and extracurricular activities. Students at UF can enjoy a variety of cultural events, such as music concerts, theater performances, and art exhibitions. The university also has a strong Greek life, with over 60 fraternities and sororities. On the other hand, MIT students can participate in hackathons, robotics competitions, and other tech-related events.
The school also has a thriving entrepreneurship ecosystem, with many students launching their own startups. Whether you're interested in the arts, technology, or social impact, both UF and MIT offer a rich and diverse student life that caters to a wide range of interests.
Alumni Networks: University of Florida vs MIT
Both UF and MIT have active alumni networks, with networking and professional development opportunities organized worldwide. Potential employers see UF and MIT graduates as some of the strongest candidates in the recruiting pool, and the active coursework and collaborative research programs can ensure their students form lasting professional relationships. Additionally, the high-caliber faculty and extensive research options offered by both institutions can help students augment their skills and open doors to unique professional opportunities.
One key difference between the alumni networks of UF and MIT is the size of their respective networks. UF has a larger alumni network, with over 415,000 alumni worldwide, while MIT has a smaller network of around 140,000 alumni. However, despite the difference in size, both networks offer valuable resources and connections for their graduates.
Another factor to consider is the industries in which UF and MIT alumni are most represented. UF has a strong presence in industries such as healthcare, education, and government, while MIT alumni are heavily represented in technology, engineering, and finance. This can be a consideration for students when choosing which institution to attend based on their career goals and interests.
Cost of Attendance: A Comparative Analysis
Both universities can be expensive, and their costs vary depending on the program and degree level. UF is a public institution, and its in-state tuition is significantly less expensive than it's out-of-state and international rates. The average cost of in-state tuition and fees for the fall of 2020 was $6,381. MIT, a private institution, comes with a high price tag, with the annual tuition and fees for studying at the school costing almost $55,000 for the 2020-2021 academic year.
It is important to note that the cost of attendance at both universities goes beyond just tuition and fees. Students also need to consider the cost of textbooks, housing, transportation, and other living expenses. At UF, the estimated cost of attendance for the 2020-2021 academic year for in-state students was $21,211, while for out-of-state students, it was $45,804. At MIT, the estimated cost of attendance for the same academic year was $76,551, which includes tuition, fees, room and board, books and supplies, and personal expenses.
Despite the high cost of attendance at MIT, the university offers generous financial aid packages to its students. In fact, more than 60% of undergraduate students receive need-based financial aid, with the average grant covering more than 80% of tuition and fees. UF also offers financial aid to its students, including scholarships, grants, and work-study programs. It is important for students to research and apply for financial aid opportunities to help offset the cost of attendance at both universities.
Financial Aid Opportunities for Students at UF and MIT
Both schools offer financial aid opportunities to help students cover costs. UF provides financial aid to eligible students, which includes scholarships, grants, work-study, and loans. MIT is committed to ensuring that all admitted and enrolled students can afford to attend regardless of their financial circumstances, and provides financial aid to around 90% of its students.
Additionally, both UF and MIT have dedicated financial aid offices that can assist students with the application process and answer any questions they may have about available aid options. UF's Office for Student Financial Affairs provides personalized counseling and financial education to help students make informed decisions about their finances. MIT's Student Financial Services offers a range of services, including financial aid counseling, budgeting assistance, and debt management resources.
Career Services: Job Placement Rates for Graduates from University of Florida vs MIT
Both institutions are well-known for their strong career services programs. UF's Career Connections Center offers career advising, skills training, and internship opportunities. MIT's Career Advising and Professional Development center provides students with 1:1 coaching sessions, networking opportunities with alumni, and a wide range of career development events. Post-graduation, both schools have excellent placement rates, with UF graduates enjoying over 92% placement rate within six months of graduating and MIT graduates having a 95% employment rate.
However, there are some differences in the types of jobs that graduates from each institution tend to pursue. UF graduates tend to go into fields such as healthcare, education, and business, while MIT graduates often pursue careers in technology, engineering, and science. This may be due to the different academic programs offered at each school and the industries that are prevalent in their respective regions.
Additionally, both schools offer extensive resources for students interested in entrepreneurship and starting their own businesses. UF's Entrepreneurship & Innovation Center provides mentorship, funding opportunities, and workshops for students looking to launch their own ventures. MIT's Martin Trust Center for MIT Entrepreneurship offers similar resources, as well as access to a network of successful alumni entrepreneurs and a startup accelerator program.
Notable Accomplishments: A Comparison between UF and MIT Graduates
Both institutions have been the breeding grounds for several accomplished alumni. At UF, Steve Spurrier, a famed former college football coach, is one of its most acclaimed graduates, and several alumni including Stephen C. O'Connell, George Smathers, and William Rehnquist held important political positions. MIT accepts only the most highly-qualified candidates, and thus has produced many distinguished leaders in diverse fields. Some of its notable graduates are Buzz Aldrin, I. M. Pei, Kofi Annan, and Richard Feynman.
Despite the differences in their academic programs, both UF and MIT have made significant contributions to the field of research. UF has been recognized for its research in the areas of agriculture, medicine, and engineering. In fact, UF is home to the world's largest citrus research center and has made significant strides in the development of treatments for cancer and Alzheimer's disease.
On the other hand, MIT has been at the forefront of technological innovation, with its graduates responsible for the development of the World Wide Web, GPS technology, and the first computer mouse. MIT has also made significant contributions to the field of renewable energy, with its graduates leading the way in the development of solar and wind power technologies.
Future Prospects: The Role of University of Florida vs MIT in Shaping the Future of Higher Education
Both universities are at the forefront of shaping education. Through their research programs, innovative initiatives, and immersive experiential learning opportunities, they have been instrumental to academic advancement globally. UF runs many interdisciplinary programs and centers aimed at tackling the world's most pressing problems, such as environmental sustainability and health care.
MIT pioneers innovative initiatives such as OpenCourseWare and the MITx program that allows student from all over the world to study MIT courses online for free. Furthermore, both institutions foster a culture of innovation and discovery, enabling students and graduates to push the boundaries of what is known as they progress into the future.
Looking ahead, UF and MIT are poised to continue leading the way in higher education. UF has recently launched a new initiative called "AI+X" which aims to integrate artificial intelligence into various fields of study, from agriculture to medicine. Meanwhile, MIT is investing heavily in research related to climate change and renewable energy, with the goal of finding sustainable solutions to the world's energy needs.
As the world becomes increasingly interconnected and complex, the role of universities in shaping the future of society has never been more important. UF and MIT are well-positioned to continue driving innovation and progress in higher education, and their contributions will undoubtedly have a lasting impact on the world for generations to come.
Conclusion: Which Institution is Right for You?
Choosing the right college is a personal decision that depends on a variety of factors. While both the University of Florida and Massachusetts Institute of Technology offer exceptional educational experiences, they have unique offerings and programites that may or may not suit individual interests.
Prospective students should consider their academic goals, interests and ambition to make the best decision. By assessing the key differences and similarities highlighted in this comprehensive analysis, students will be better equipped to make an informed choice that will shape their future educational and ultimately, career trajectory.
It is also important for prospective students to consider the location and campus culture of each institution. The University of Florida is located in Gainesville, a vibrant college town with a strong sense of community and school spirit.
On the other hand, MIT is located in Cambridge, a bustling city with a diverse population and a thriving tech industry. Additionally, the campus culture at each institution differs, with UF known for its lively social scene and MIT known for its intense academic environment. These factors should also be taken into account when making a decision about which institution is the right fit.