University of Florida vs UPenn: A Comprehensive Look at Two Top Universities
When it comes to higher education, choosing the right university can make all the difference. But with so many options to choose from, it can be difficult to know where to even begin your search. That's why we've taken a comprehensive look at two top universities: the University of Florida and the University of Pennsylvania (UPenn). By comparing the two, this article aims to give prospective students a better understanding between University of Florida vs UPenn.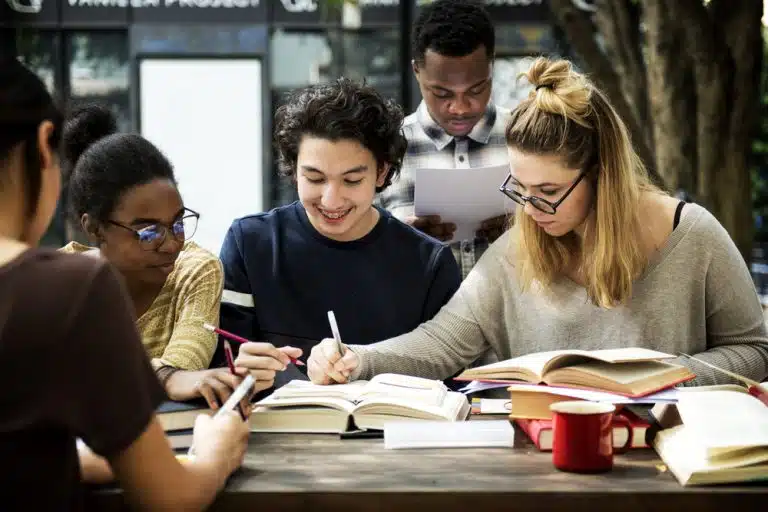 Admission Requirements and Application Process: University of Florida vs UPenn
Now, let's take a look at the admissions process for each school. Both UF and UPenn are highly selective, and applicants can expect rigorous screening procedures.
UF requires applicants to submit high school transcripts, SAT or ACT scores, and a completed application form. The admission team also evaluates extra-curricular activities and achievements. In comparison, UPenn requires applicants to submit high school transcripts, the SAT or ACT, and two teacher recommendations. Additionally, they also require applicants to complete the Common Application and writing supplements.
It is important to note that both UF and UPenn have holistic admissions processes, meaning that they consider a variety of factors beyond just grades and test scores. UF takes into account an applicant's personal qualities, leadership potential, and community involvement. UPenn also values a student's character, intellectual curiosity, and potential to contribute to the university community. Both schools encourage applicants to showcase their unique strengths and experiences through their application materials.
Academic Programs and Curriculum Comparison
When it comes to academic programs, both UF and UPenn offer a wide range of options.
UF is known for its programs in biology, business, and engineering, and it offers over 300 undergraduate and graduate degree programs. UPenn is known for its cutting-edge research and has notable programs in business, law, medicine, and social sciences. UPenn also has a strong liberal arts program, which may be appealing to students looking for a well-rounded education.
Additionally, UF has a highly regarded program in journalism, with a focus on multimedia storytelling and digital media. UPenn also offers a unique program in environmental studies, which combines science, policy, and ethics to address complex environmental challenges.
Student Life and Extracurricular Activities at UF and UPenn
What's university without a vibrant campus life? Both UF and UPenn have plenty to offer in terms of extracurricular activities and student life.
UF has over 1,000 clubs and organizations to choose from, ranging from academic to social to service-oriented. There's always something going on at UF, whether it's a cultural event, a guest speaker, or a sporting event. Similarly, UPenn has over 450 clubs and organizations, including a robust Greek life system. Plus, Philadelphia's arts and cultural scene provides many destinations for students to explore.
Aside from clubs and organizations, both UF and UPenn offer a variety of student services and resources. UF has a comprehensive Career Connections Center that provides career counseling, job search assistance, and networking opportunities. UPenn has a similar resource in their Career Services office, which also offers resume and cover letter reviews, interview preparation, and career fairs.
Additionally, both universities have a strong commitment to community service and civic engagement. UF's Center for Leadership and Service coordinates volunteer opportunities and service projects for students, while UPenn's Netter Center for Community Partnerships connects students with local organizations and initiatives to address social issues.
Faculty and Student Ratio: University of Florida vs UPenn
UF has a student-to-faculty ratio of 18:1, which is relatively high compared to other top universities. However, it's worth noting that UF has a research-oriented faculty, which can provide students with access to leading academics and research opportunities. In comparison, UPenn has a much lower student-to-faculty ratio of 6:1, which allows for more personal attention from professors, although it's also likely to mean larger classes in popular subjects.
Another factor to consider when comparing UF and UPenn is the size of the student body. UF has a larger student population than UPenn, which can lead to a more diverse student body and a wider range of extracurricular activities. However, a larger student body can also mean more competition for resources and opportunities.
It's also important to note that the faculty-to-student ratio is not the only indicator of academic quality. Other factors, such as the qualifications and experience of the faculty, the availability of research funding, and the quality of facilities and resources, can also impact a student's academic experience. Therefore, it's essential to consider multiple factors when choosing a university.
Research Opportunities and Facilities Comparison
For students interested in research, access to top-notch facilities and resources is essential.
UF has a renowned research program, with over $900 million in annual research expenditures, and the university houses state-of-the-art research facilities such as the McKnight Brain Institute and the Emerging Pathogens Institute. UPenn is also known for its research prowess and has several world-class research centers, including the Penn Center for Precision Medicine and the Penn Social Policy and Practice Research Center.
Additionally, both universities offer undergraduate research opportunities for students to gain hands-on experience in their field of study. UF's Center for Undergraduate Research provides funding and support for students to conduct research alongside faculty members, while UPenn's Center for Undergraduate Research and Fellowships offers research grants and fellowships for students to pursue independent research projects.
Cost of Attendance: University of Florida vs UPenn
Attending university can be a significant financial investment, so it's essential to compare the cost of attendance before making a decision.
UF has a lower cost of attendance than UPenn, with in-state tuition coming in at about $6,400 per year, and out-of-state tuition at around $28,000 per year. In comparison, UPenn's tuition is significantly higher at around $60,000 per year. However, UPenn does offer generous financial aid packages to qualifying students, which can help offset the cost of attendance.
It's important to note that the cost of attendance goes beyond just tuition. Other factors to consider include room and board, textbooks, transportation, and personal expenses. UF's estimated cost of attendance for in-state students is around $21,000 per year, while UPenn's estimated cost of attendance is around $78,000 per year. This means that even with financial aid, attending UPenn may still be significantly more expensive than attending UF.
Another factor to consider is the potential return on investment. While UPenn may have a higher cost of attendance, it's also consistently ranked as one of the top universities in the world. Graduates from UPenn often have higher starting salaries and better job prospects than graduates from other universities. This may be an important consideration for students who are looking to maximize their earning potential after graduation.
Financial Aid and Scholarship Comparison for UF and UPenn
Both UF and UPenn offer various scholarships, grants, and financial aid options. UF offers various merit-based scholarships, such as the Presidential Scholarship, as well as need-based federal aid. UPenn also offers merit-based scholarships, such as the Ben Franklin Scholars Program, and need-based financial aid in the form of grants, loans, and work-study programs.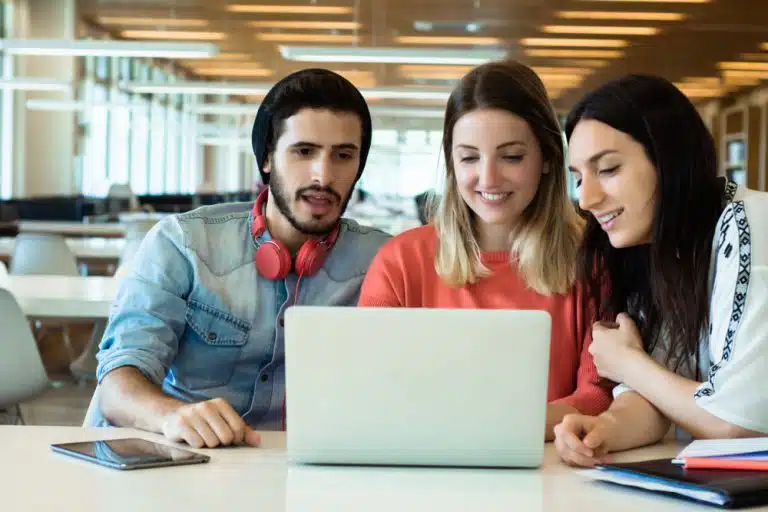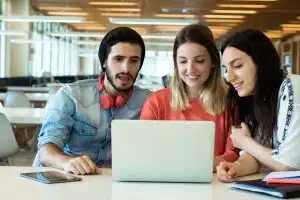 It is important to note that the application process for financial aid and scholarships may differ between UF and UPenn. UF requires students to complete the Free Application for Federal Student Aid (FAFSA) and the UF Supplemental Application for Financial Aid, while UPenn requires the CSS Profile and the FAFSA. Additionally, the deadlines for submitting financial aid applications may vary between the two universities.
Job Placement Rates for Graduates of UF and UPenn
Graduating from university with a degree is a significant accomplishment, but students are often looking for job opportunities once they finish their studies.
According to UF, 92% of graduates are employed or continuing their education within six months of graduation, with an average starting salary of $52,000 for bachelor's degree holders. UPenn reports comparable data, with 95.7% of graduates employed or attending graduate school within six months of graduation, with an average starting salary of $71,000 for undergraduate students.
It is important to note that job placement rates and starting salaries can vary depending on the field of study. For example, graduates with degrees in engineering or computer science tend to have higher starting salaries and lower unemployment rates compared to graduates with degrees in the humanities or social sciences. Therefore, it is important for students to research and consider the job market and potential career paths before choosing a major.
Alumni Network and Career Support Comparison: University of Florida vs UPenn
Networking and career support are critical resources for students and alumni seeking employment or advancement opportunities.
UF has a robust alumni network, with over 400,000 alumni worldwide, and offers career development services such as resume reviews, job search counseling, and networking events. UPenn has a similarly dedicated alumni network, with over 300,000 alumni worldwide, and offers career advising, job and internship postings, and networking opportunities through their Career Services Department.
However, UF's alumni network is known for its strong connections in the healthcare industry, with many alumni holding leadership positions in hospitals and healthcare organizations. This provides a unique advantage for UF students and alumni pursuing careers in healthcare.
On the other hand, UPenn's alumni network has a strong presence in the finance and consulting industries, with many alumni working in top firms such as Goldman Sachs and McKinsey & Company. This makes UPenn a great choice for students and alumni interested in pursuing careers in finance or consulting.
Campus Safety and Security Measures: Gainesville vs. Philadelphia
Ensuring campus safety and security is crucial for universities and their students.
UF has a dedicated police department and a comprehensive safety and security plan in place to protect its students. In Philadelphia, UPenn has its own police department, and the city has made significant efforts to improve public safety in recent years, including the use of technology to monitor high-crime areas.
Despite these efforts, however, both Gainesville and Philadelphia have experienced incidents of campus violence in recent years. In response, UF has implemented additional safety measures such as emergency call boxes and a campus-wide alert system. UPenn has also increased its security presence and implemented safety measures such as ID card access to buildings and residence halls.
It is important for students to be aware of these safety measures and to take precautions to ensure their own safety. This includes being aware of their surroundings, traveling in groups, and reporting any suspicious activity to campus security or local law enforcement.
Sports Programs and Athletic Facilities Comparison
UF has a strong athletics program, with notable teams in football, basketball, and baseball. UF has excellent sports facilities, including the recently renovated Stephen C. O'Connell Center and the Ben Hill Griffin Stadium. UPenn also has a robust athletics program, with competitive teams in a variety of sports and a state-of-the-art athletics facility, the Penn Park.
In addition to the sports programs and facilities mentioned above, UF also offers a wide range of intramural sports for students to participate in. These include flag football, soccer, volleyball, and ultimate frisbee, among others. The university also has a well-equipped fitness center, the Student Recreation and Fitness Center, which offers various exercise classes and equipment for students to use.
UPenn, on the other hand, has a unique program called the Penn Athletics and Recreation Center (PARC) that offers a variety of fitness and wellness programs for students, faculty, and staff. PARC has a fitness center, a pool, a rock climbing wall, and several courts for basketball, volleyball, and squash. The university also has a strong tradition of rowing, with the Schuylkill River providing an ideal location for the sport.
International Student Experience at University of Florida vs UPenn
For international students looking to study in the United States, choosing a university with a welcoming and supportive environment is essential.
UF has a dedicated International Center that provides support and services for international students, including visa and immigration assistance, cultural events, and study abroad opportunities. UPenn has a similarly dedicated International Student and Scholar Services, which offers assistance with visa and immigration-related issues, cultural programming, and community building for international students.
However, there are some differences between the two universities when it comes to the international student experience. UF has a larger international student population, with students from over 130 countries, creating a diverse and inclusive community. UPenn, on the other hand, has a smaller international student population, but offers more specialized support for international students, such as language and academic support programs.
Another factor to consider is the location of the universities. UF is located in Gainesville, Florida, a smaller city with a more relaxed pace of life. UPenn is located in Philadelphia, a bustling city with a rich history and culture. International students may prefer one location over the other, depending on their personal preferences and interests.
Diversity, Equity, and Inclusion initiatives at both Universities
Finally, diversity and inclusion are integral to creating a welcoming and supportive campus environment.
UF has several diversity and inclusion initiatives, including the Office of Diversity and Inclusion, which promotes diversity and multiculturalism on campus through various programs and services. UPenn has a similarly dedicated Office of Diversity and Inclusion, which works to promote equity and inclusion through education, programming, and outreach efforts.
One of the initiatives at UF is the Multicultural and Diversity Affairs office, which provides resources and support for underrepresented students, including mentorship programs and cultural events. Additionally, UF has a Diversity and Inclusion Certificate program, which allows students, faculty, and staff to gain knowledge and skills related to diversity and inclusion in the workplace and beyond.
At UPenn, the Office of Social Equity and Community provides resources and support for students, faculty, and staff from diverse backgrounds. This office also works to promote social justice and equity through education and advocacy efforts. UPenn also has a Diversity, Equity, and Inclusion Action Plan, which outlines specific goals and strategies for creating a more inclusive campus community.
Conclusion
Choosing the right university can be a daunting task, but by comparing key features and programs, students can identify what's essential to them and make an informed decision. UF and UPenn are both excellent universities with unique offerings in terms of academic programs, campus life, and student support. Prospective students should consider their individual goals and preferences when making this crucial decision.
It's important to note that while academic programs and campus life are important factors to consider, the cost of attending a university should also be taken into account. UF and UPenn have different tuition rates and financial aid options, so students should carefully evaluate their financial situation before making a final decision. Additionally, visiting the campuses and talking to current students can provide valuable insight into the overall atmosphere and culture of each university.