University of Virginia and Brown University: A Closer Look
When it comes to higher education, one of the biggest decisions a student makes is choosing the right institution. Among the many great schools, the University of Virginia and Brown University stand out as two top choices for prospective students. In this article, we will compare and contrast these two institutions across several important dimensions to help students make informed decisions.
Location and Campus Comparison
The first factor that most students typically consider is location. The University of Virginia is located in Charlottesville, Virginia, which is a relatively small city in the eastern part of the state. Brown University is located in Providence, Rhode Island, which is a larger city in the northeastern part of the country. Both locations offer a unique set of opportunities for students seeking a rich cultural experience.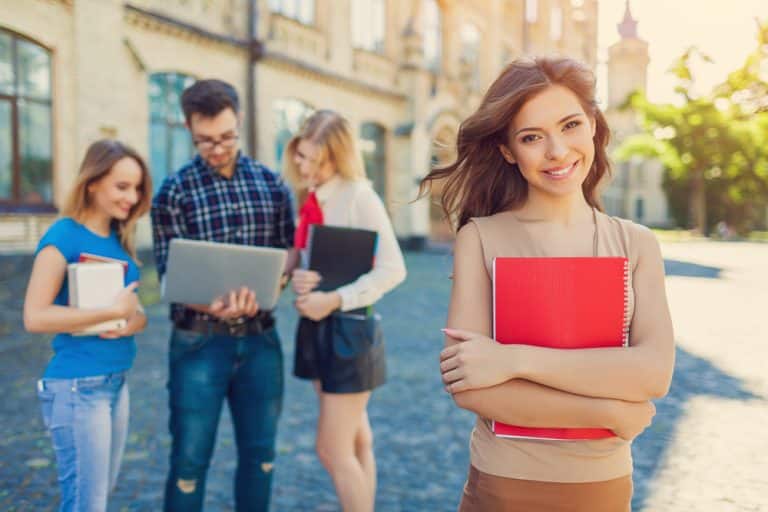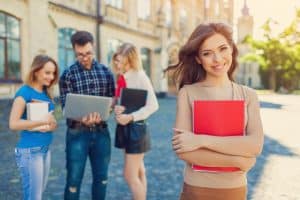 UVA boasts a beautiful campus that is spread across more than 1,682 acres of land. The campus features stunning colonial architecture, manicured lawns, and well-maintained gardens. Brown University's campus, on the other hand, stretches across 146 acres and features a more modern design with several red-brick buildings and landscaped greens.
Another important factor to consider when comparing the locations and campuses of UVA and Brown University is the surrounding community. Charlottesville is a vibrant college town with a strong sense of community and a variety of local businesses and restaurants.
Providence, on the other hand, is a bustling city with a diverse population and a thriving arts and culture scene. Both locations offer plenty of opportunities for students to explore and engage with the local community outside of campus.
Admission Requirements and Process at UVA and Brown
Both universities are highly selective and require applicants to meet rigorous academic standards to be admitted. The admission process at UVA and Brown varies slightly, but they share some similarities.
At UVA, undergraduate applicants must submit their academic transcripts, standardized test scores (ACT or SAT), essays, and letters of recommendation, and demonstrate demonstrated leadership qualities.
Brown University also requires students to submit essays, alongside their academic transcripts, standardized test scores (ACT or SAT), and letters of recommendation, and provide supplementary materials such as portfolios, CVs, or videos, depending on the field of study.
Additionally, UVA and Brown both consider extracurricular activities and community involvement when evaluating applicants. UVA looks for students who have demonstrated a commitment to service, leadership, and involvement in their communities. Brown values students who have pursued their passions outside of the classroom and have made a positive impact on their communities.
Academic Programs and Majors Offered
Students seek to enroll in universities that provide degree programs and majors relevant to their interests. Both universities excel in their offerings, and prospective students can select from an array of undergraduate and graduate programs.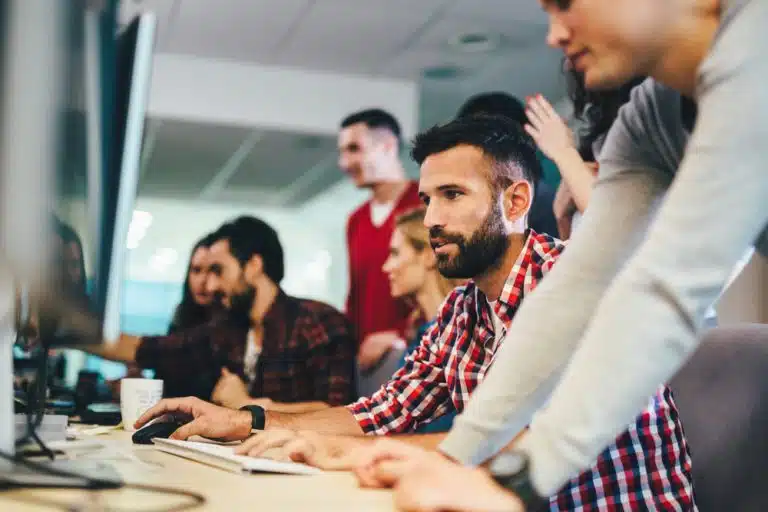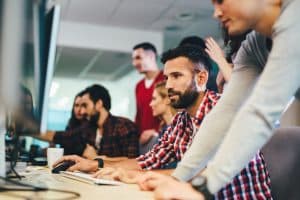 UVA offers majors in over 48 fields of study that are grouped into nine distinct schools. Brown University, with combined graduate and undergraduate programs, offers over 99 fields of study that are grouped into 6 schools.
Programs offered encompass social sciences, arts and humanities, business, engineering, and physical sciences. Both universities provide opportunities for joint degrees as well as customized programs of study for students.
Additionally, UVA offers a unique program called the Global Studies Major, which allows students to explore global issues and cultures through interdisciplinary coursework and study abroad opportunities. Brown University offers a program called the Open Curriculum, which allows students to design their own course of study without the traditional requirements of a core curriculum.
Faculty Quality and Student-to-Teacher Ratio
Faculty quality is a critical factor that influences the quality of education provided by any institution. Both UVA and Brown universities boast of faculty members who are experts in their fields and are dedicated to quality teaching.
The student-to-faculty ratio at UVA is 15:1, while at Brown University, it is 6:1, highlighting the more personalized attention that Brown provides. Moreover, Brown University has a reputation for a more research-oriented faculty.
Another important aspect of faculty quality is their accessibility to students outside of the classroom. At UVA, professors are known to hold regular office hours and are available to meet with students one-on-one to discuss coursework or research projects. Similarly, at Brown University, professors are known to be approachable and willing to engage with students outside of class, providing valuable mentorship opportunities.
Additionally, faculty diversity is an important factor to consider when evaluating the quality of education provided by an institution. Both UVA and Brown universities have made efforts to increase diversity among their faculty members, recognizing the importance of having a range of perspectives and experiences represented in the classroom. This commitment to diversity not only enhances the educational experience for students but also contributes to a more inclusive and equitable campus community.
Internship Opportunities at UVA vs Brown
Internships provide students with real-life experience and exposure in their fields of study, which is an incredibly valuable experience that most employers lookout for. Both UVA and Brown are committed to offering internship opportunities to as many students as possible in various industries, including tech, healthcare, finance, etc.
UVA partners with many companies and organizations in Charlottesville and beyond to provide internship placements to students. Brown University similarly has various partnerships with local and international organizations to provide internship opportunities to its students. Brown also has a robust alumni network that is instrumental in career development and mentoring.
However, there are some differences in the internship opportunities offered by UVA and Brown. UVA has a strong focus on research-based internships, particularly in the fields of science and engineering.
On the other hand, Brown offers a wider range of internships in the arts and humanities, including opportunities in museums, galleries, and publishing houses. Additionally, Brown has a unique program called the "Entrepreneurship Program," which provides students with the opportunity to work with startups and gain experience in entrepreneurship.
Career Services and Placement Assistance offered by UVA & Brown
Both universities offer career services and support to their students and alumni to aid them in their job search and career progression. UVA provides one-on-one career counseling, mock interview sessions, mentorship programs, and job fairs to prepare students for life after graduation. Brown University assists its students through its career development center, which provides career planning, job search assistance, resume writing workshops, and other similar services.
In addition to the services mentioned above, UVA also offers a robust online job board where students and alumni can search for job opportunities and internships. The university also hosts networking events and career panels to connect students with professionals in their desired fields.
Brown University has a unique program called the BrownConnect Summer Institute, which provides funding for students to participate in internships and research opportunities during the summer. The university also has partnerships with various organizations and companies to provide students with exclusive job and internship opportunities.
Student Life at the University of Virginia and Brown University
Personal development and life balance are critical aspects of campus life. Both universities have a vibrant campus life that offers numerous opportunities for students to engage in co-curricular activities that align with their interests and personalities.
UVA has over 200 clubs and organizations that cater to different interests ranging from sports and athletics, social and academic clubs to outdoor and adventure groups. Brown University equally has over 400 student organizations, covering a range of themes and activities, including arts, culture, social justice, and sports.
However, while both universities offer a wide range of clubs and organizations, the sports programs differ significantly. UVA has a strong athletic program, with 27 varsity sports teams, including football, basketball, and lacrosse.
The university also has a state-of-the-art sports complex that includes a football stadium, a basketball arena, and an Olympic-sized swimming pool. Brown University, on the other hand, does not have a football team and only has 19 varsity sports teams. However, the university places a strong emphasis on intramural sports, with over 80% of students participating in some form of intramural sports during their time at Brown.
Housing Options at the University of Virginia and Brown University
While campus life is an integral part of the college experience, accommodation is the primary concern for most students. Both universities offer excellent accommodation options to students. UVA provides a variety of residence options, including dormitories, apartments, and on-campus housing for students. Brown University provides students with on-campus accommodation options, including residence halls, apartment-style living, and off-campus living opportunities.
However, there are some differences between dormitories and off-campus living that students should consider. Dormitories offer a convenient location, proximity to campus resources, and a built-in community of peers.
On the other hand, off-campus living provides more independence, privacy, and the opportunity to live in a more diverse community. Additionally, off-campus living may offer more affordable options for students who are looking to save money on housing costs.
Tuition Fees at the University of Virginia and Brown University
Cost is also a significant factor to consider when selecting a university. The tuition fees at UVA and Brown are relatively high, but the universities offer financial aid packages to assist students in meeting the cost of attendance.
UVA offers undergraduate financial assistance programs that include need-based grants and loans, merit-based scholarships, and work-study programs. Brown University also provides need-based financial aid programs, student loans, and scholarship programs to its students.
It is important to note that the financial aid packages offered by UVA and Brown differ in terms of eligibility criteria and the amount of aid provided. UVA's financial aid packages are primarily need-based, meaning that they are awarded to students who demonstrate financial need. Brown University, on the other hand, offers a mix of need-based and merit-based financial aid packages, which are awarded based on academic achievement and other factors.
In addition to financial aid packages, both universities offer other forms of financial assistance to students. UVA provides students with access to a range of financial literacy resources, including workshops and one-on-one counseling sessions, to help them manage their finances effectively. Brown University offers a variety of student employment opportunities, including on-campus jobs and internships, to help students earn money while gaining valuable work experience.
Alumni Network at the University of Virginia and Brown University
Alumni networks are instrumental in career growth, job searches, and community building. Both UVA and Brown have a strong and active alumni network. Notable alumni from UVA include former US President Woodrow Wilson, former New York Mayor Michael Bloomberg, and journalist Katie Couric.
Brown University boasts of alumni that have excelled in various fields ranging from politics, entertainment, academia, tech, and many more, including John D. Rockefeller Jr., Emma Watson, and John F. Kennedy, among others.
UVA's alumni network has been instrumental in creating successful entrepreneurs, with many alumni starting their own businesses and achieving great success. Some notable examples include the co-founder of Reddit, Alexis Ohanian, and the founder of the popular shoe brand, TOMS, Blake Mycoskie.
Brown University's alumni network has also been a driving force behind social change, with many alumni working in non-profit organizations and advocacy groups. Some notable alumni include the founder of Teach for America, Wendy Kopp, and the founder of the Malala Fund, Shiza Shahid.
Research Opportunities at the University of Virginia and Brown University
Research is an integral part of higher education, and both UVA and Brown offer robust research opportunities to their students. UVA provides research opportunities for students through different programs such as the Summer Research Internship Program, which provides research opportunities to undergraduates across multiple areas such as medicine, engineering, and social sciences.
Brown University offers research opportunities to students through different research institutes and centers across various fields of study, such as the Royce Fellowship for Social Justice and Deep Learning Research.
Additionally, both UVA and Brown have faculty members who are actively engaged in research and are open to mentoring students who are interested in pursuing research projects. These faculty members often have ongoing research projects and are always looking for motivated students to join their teams. Students can also approach faculty members with their own research ideas and proposals, and work with them to develop and execute their projects.
Study Abroad Programs at the University of Virginia and Brown University
Studying abroad provides students with a chance to broaden their horizons and expand their cultural awareness. Both UVA and Brown offer study abroad programs to their students. UVA offers diverse study abroad programs through its Education Abroad program, which allows students to choose a program from over 200 programs across six continents. Brown University offers study abroad opportunities through varied programs, including the Brown in Bologna program, which focuses on the Italian language and culture.
Additionally, UVA offers a unique program called Semester at Sea, which allows students to study and travel on a ship while visiting multiple countries. This program offers a truly immersive experience for students who want to explore different cultures and gain a global perspective.
On the other hand, Brown University offers a program called Brown in France, which is designed for students who want to improve their French language skills and learn more about French culture. This program is based in Paris and offers students the opportunity to take courses at the prestigious Sorbonne University.
Conclusion
Choosing the right university is a critical decision that shapes the trajectory of one's career and life. Both UVA and Brown University offer unique academic programs and opportunities, a vibrant campus life, and a vast network of alumni in diverse fields. The final decision rests with the student, and they can make an informed decision based on their interests, passions, and career aspirations.
Segue to AdmissionSight
At AdmissionSight, we firmly uphold the conviction that every student is entitled to the chance to pursue their dreams at their preferred college. Our mission is to equip you with the expert advice and unwavering support you need to secure a place at the schools you aspire to attend.
Don't let your future hinge on uncertainty. Reach out to AdmissionSight today to arrange a complimentary consultation and embark on the journey toward realizing your dreams. With our expert mentorship and steadfast support, the sky's the limit.