University of Virginia and Grinnell: A Comprehensive Look at Two Top-Ranked Universities
The importance of a college education cannot be overstated. Choosing the right university for your academic goals is just as important as earning a degree. In this comprehensive comparison, we will take a closer look at the University of Virginia and Grinnell, two highly-ranked institutions.
Both provide excellent opportunities for higher education. By examining various factors including location, campus life, academics, faculty, campus facilities, and more, we hope to help you make an informed decision about which college to attend.
Location Comparison: Charlottesville vs. Grinnell
When it comes to location, there are some notable differences between the University of Virginia and Grinnell College. UVa is located in Charlottesville, a mid-sized city in central Virginia that offers a rich history and culture.
The city of Charlottesville is home to many historic landmarks, museums, restaurants, and shops, providing a vibrant social scene for students. Grinnell, on the other hand, is located in a smaller city in the rural Midwest. The town of Grinnell is home to a tight-knit community and beautiful natural landscapes, but there may be fewer entertainment options for students seeking city life.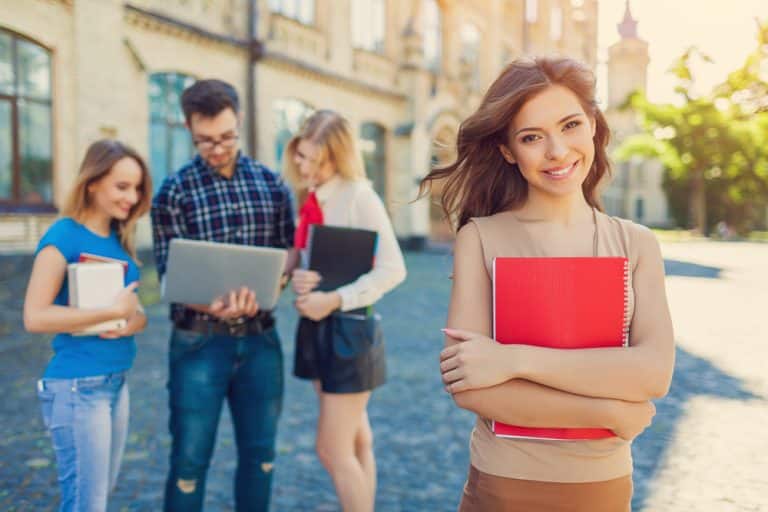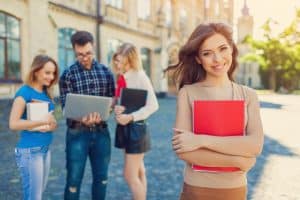 Despite the differences in location, both Charlottesville and Grinnell offer unique opportunities for students. UVa's location in central Virginia provides easy access to nearby hiking trails, wineries, and other outdoor activities.
Grinnell's rural location allows for a strong focus on sustainability and environmentalism, with many students participating in local farming and conservation efforts. Ultimately, the choice between these two locations will depend on each individual student's preferences and priorities.
Campus Life and Culture: UVa vs. Grinnell
Campus life and the cultural atmosphere of an institution can make a significant impact on a student's experience. At UVa, the campus cultural scene is vibrant, with numerous student organizations and clubs that cater to a wide range of interests.
On the other hand, Grinnell College emphasizes the importance of community and individual student development, focusing on small class sizes and unique campus activities like the Grinnell Liberal Arts in Prison Program.
Additionally, UVa has a strong Greek life presence on campus, with a variety of fraternities and sororities that offer social and philanthropic opportunities for students. Grinnell, on the other hand, does not have a Greek life system but instead encourages students to participate in alternative social organizations like the Social Entrepreneurs of Grinnell or the International Student Organization.
Student Body Comparison: Diversity and Size
The size and diversity of a school's student body can have a significant impact on a student's experience. With over 17,000 students, UVa has a diverse student population that is representative of a broad range of backgrounds, ethnicities, and cultures.
Grinnell College, with a smaller student population of around 1,700 students, is known for its diverse student body as well and provides a tight-knit community for students to connect and grow.
However, the size of a school's student body can also affect the quality of education and resources available to students. With a larger student population, UVa is able to offer a wider range of academic programs and extracurricular activities, as well as more extensive research opportunities. On the other hand, Grinnell College's smaller size allows for more personalized attention from professors and a greater sense of community among students.
It's important to consider both the size and diversity of a school's student body when making a decision about where to attend college. While a larger student population may offer more opportunities, a smaller, more diverse community can provide a unique and enriching experience for students looking to connect with others from different backgrounds and perspectives.
Admissions Process Comparison: UVa vs. Grinnell
When it comes to the admissions process, UVa, and Grinnell College have different requirements and expectations. UVa looks for well-rounded students with strong academic abilities and extracurricular involvement, while Grinnell places emphasis on unique talents and individual passions. Both schools require a strong academic record and standardized test scores, with UVa having a higher SAT/ACT score range than Grinnell.
Additionally, UVa requires applicants to submit two essays, while Grinnell only requires one. UVa also offers early action and early decision options, while Grinnell only offers early decision. However, Grinnell has a test-optional policy, allowing students to choose whether or not to submit standardized test scores.
Another difference between the two schools is their approach to interviews. UVa offers optional interviews with alumni or admissions officers, while Grinnell requires an interview with a member of the admissions team. This interview is typically conducted in person, but can also be done over the phone or via video chat.
Academics Comparison: Programs, Majors, and Courses Offered
When it comes to academics, UVa and Grinnell College offer a wide range of programs, majors, and courses to choose from. At UVa, students can choose from over 100 areas of study, ranging from business to psychology, with many research and hands-on learning opportunities. Grinnell College, with its focus on liberal arts education, offers a diverse range of majors and minors that emphasize critical thinking and creative problem-solving skills.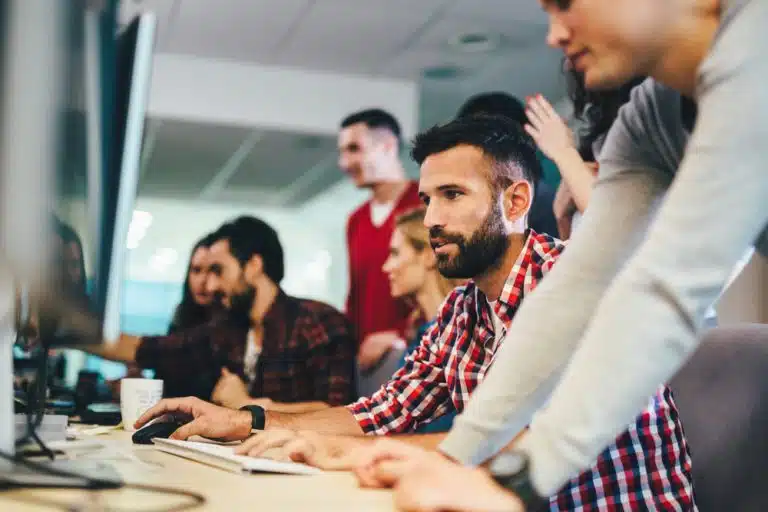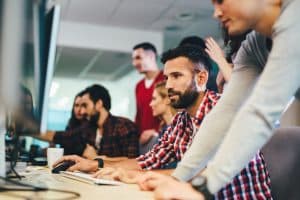 Additionally, UVa offers a number of interdisciplinary programs, such as Global Studies and Environmental Thought and Practice, which allow students to explore multiple fields of study and gain a well-rounded education. Grinnell College also offers unique programs, such as the Center for Prairie Studies, which focuses on the ecology and culture of the Midwest region.
Both schools also offer a variety of courses that cater to different interests and career paths. UVa has a strong engineering program, with courses in computer science, electrical engineering, and mechanical engineering. Grinnell College offers courses in fields such as anthropology, gender, women's, and sexuality studies, and neuroscience.
Faculty Comparison: Teaching Styles, Research Opportunities, and Accessibility
The quality of faculty and their level of engagement with students can have a significant impact on the quality of education. UVa and Grinnell College both have excellent faculty who are committed to teaching and research.
At UVa, faculty members are highly accessible, engaging in meaningful research across various disciplines. Grinnell College boasts a student-faculty ratio of 9:1, and professors are often available outside of class for individualized instruction and mentorship.
Additionally, UVa faculty members are known for their innovative teaching styles, incorporating technology and experiential learning opportunities into their courses. This approach helps students to develop critical thinking skills and apply their knowledge to real-world situations. At Grinnell College, professors often collaborate with students on research projects, providing valuable hands-on experience and mentorship.
Furthermore, both institutions prioritize diversity and inclusion in their faculty hiring and retention practices. UVa has implemented a Faculty Recruitment and Retention Program to increase the representation of underrepresented groups in faculty positions. Grinnell College has a Diversity and Inclusion Office that provides resources and support for faculty to create inclusive learning environments for all students.
Campus Facilities at the University of Virginia and Grinnell
The quality of campus facilities can play a vital role in a student's campus experience. UVa and Grinnell College both have well-equipped libraries, laboratories, and athletic centers that provide ample resources for students to pursue their academic and extracurricular interests.
At UVa, the Alderman Library is one of the largest research libraries in the Southeast, providing students with access to over 5 million volumes of books. Grinnell College has two libraries, both of which provide a diverse collection of materials, including rare books and manuscripts.
In addition to their libraries, both UVa and Grinnell College have state-of-the-art laboratories that offer students hands-on experience in their respective fields. UVa's laboratories are equipped with the latest technology and equipment, allowing students to conduct cutting-edge research in fields such as biotechnology and engineering. Grinnell College's laboratories are also well-equipped, providing students with opportunities to conduct research in fields such as chemistry, physics, and biology.
When it comes to athletic facilities, both UVa and Grinnell College offer a wide range of options for students to stay active and healthy. UVa's athletic center features a 25-yard pool, a rock climbing wall, and a fitness center with state-of-the-art equipment.
Grinnell College's athletic center includes a 200-meter indoor track, a weight room, and a cardio fitness area. Both universities also offer a variety of intramural sports and fitness classes for students to participate in.
Career Opportunities and Alumni Network at the University of Virginia and Grinnell
The strength of a school's alumni network and the opportunities for post-graduation employment are crucial considerations for students. Both UVa and Grinnell College have strong alumni networks that offer networking opportunities and access to job postings.
UVa has a career center that provides a range of resources to students, including career fairs, workshops, and individualized counseling. Grinnell College also has a strong career center that provides personalized career coaching, employer partnerships, and access to internship opportunities.
However, there are some differences between the two schools when it comes to career opportunities. UVa has a larger alumni network, which can provide more diverse job opportunities in various fields. On the other hand, Grinnell College has a higher percentage of graduates who pursue graduate studies, which can lead to more specialized and advanced career paths.
Additionally, both schools offer unique programs that can enhance students' career prospects. UVa has a prestigious business school, which can be a great option for students interested in pursuing careers in finance, consulting, or entrepreneurship. Grinnell College, on the other hand, has a strong emphasis on community service and social justice, which can be attractive to students interested in non-profit or public sector careers.
Tuition Fees and Financial Aid at the University of Virginia and Grinnell
The cost of tuition and the availability of financial aid can make or break a student's decision to attend a particular institution. UVa and Grinnell College are both expensive compared to other schools but have deep resources for financial aid.
UVa students can apply for financial aid through scholarships, grants, and student loans, and financial aid packages typically meet full demonstrated need. Grinnell offers a similar range of financial aid options, including scholarships, grants, and student loans, with 100% of demonstrated need being met for students who qualify.
It is important to note that while both UVa and Grinnell College offer generous financial aid packages, the application process and eligibility requirements may differ. UVa requires students to submit the Free Application for Federal Student Aid (FAFSA) and the CSS Profile, while Grinnell only requires the FAFSA.
Additionally, UVa considers factors such as family income, assets, and number of dependents when determining financial aid eligibility, while Grinnell also takes into account special circumstances such as medical expenses or loss of income. It is recommended that students thoroughly research and compare the financial aid processes and requirements of each institution before making a decision.
Student Life Outside the University of Virginia and Grinnell
College is not just about academics. The quality of student life outside the classroom can have a significant impact on a student's overall experience. UVa and Grinnell College have robust student life programs that provide opportunities for students to engage in social, cultural, and athletic activities.
UVa has over 900 student organizations, including club sports, music groups, and community service organizations. Grinnell College offers a range of extracurricular activities, including student-run clubs, and unique opportunities, such as the outdoor recreation program.
Moreover, both UVa and Grinnell College have a strong commitment to diversity and inclusion. UVa has a Multicultural Student Center that provides support and resources for students from diverse backgrounds. Grinnell College has a Center for Diversity and Inclusion that offers programming and support for students of color, LGBTQ+ students, and first-generation college students.
Conclusion: Which University is Right for You?
When it comes to choosing between the University of Virginia and Grinnell College, there is no definitive answer. Each institution has its strengths and weaknesses and may be better suited for different types of students.
UVa offers a diverse range of academic and research opportunities in a vibrant city setting, while Grinnell College emphasizes personalized attention in a tight-knit community with a focus on critical thinking and problem-solving skills.
Ultimately, the decision about which university to attend should be based on individual needs, goals, and interests. Ultimately both have unique qualities that make them among the best universities in the country.
Segue to AdmissionSight
At AdmissionSight, we firmly uphold the conviction that every student is entitled to the chance to pursue their dreams at their preferred college. Our mission is to equip you with the expert advice and unwavering support you need to secure a place at the schools you aspire to attend.
Don't let your future hinge on uncertainty. Reach out to AdmissionSight today to arrange a complimentary consultation and embark on the journey toward realizing your dreams. With our expert mentorship and steadfast support, the sky's the limit.