University of Virginia and Smith: A Comprehensive Analysis
Are you a student wondering where to attend college? Are you looking for a comparison between two prestigious institutions? Look no further than the University of Virginia and Smith College. In this comprehensive analysis, we will take a deep dive into the respective histories, academics, campus cultures, facilities, and more of both schools. By the end of this article, you'll be equipped with all the information necessary to make an informed decision about where you want to spend your next four years.
Introduction: Why Compare the University of Virginia and Smith?
The University of Virginia (UVA) and Smith College, both located in the United States, have unique histories spanning over centuries of higher education. While these schools possess vastly different characteristics, they are both renowned for their academic rigor, exceptional faculty, and accomplished alumni. In this article, we will compare and contrast the two institutions to give you a comprehensive understanding of what both schools have to offer.
Firstly, the University of Virginia was founded by Thomas Jefferson in 1819 and is known for its strong emphasis on liberal arts education. The school is also recognized for its beautiful campus, which was designed by Jefferson himself.
On the other hand, Smith College was founded in 1871 and is a women's college located in Massachusetts. The school is known for its commitment to women's education and its strong focus on the arts and sciences.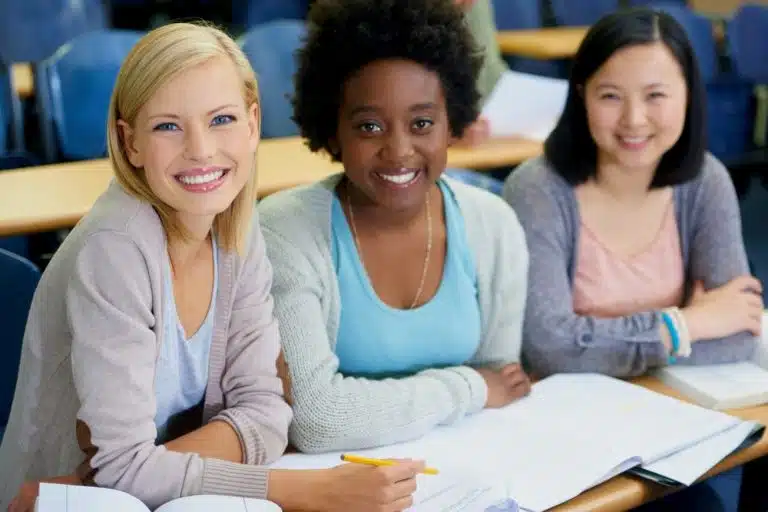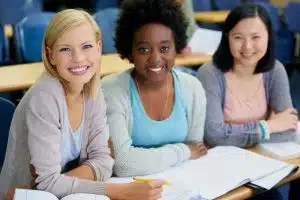 Secondly, while both schools have impressive academic programs, they differ in their approach to education. The University of Virginia follows a traditional academic model, with a focus on lectures and seminars. In contrast, Smith College emphasizes hands-on learning and encourages students to take an active role in their education through research and internships.
This difference in approach can be seen in the types of programs offered at each school, with the University of Virginia offering more traditional majors such as history and English, while Smith College offers unique programs such as environmental science and women's studies.
History and Background of the University of Virginia
The University of Virginia (UVA) was founded in 1819 by Thomas Jefferson, the third President of the United States and the principal author of the Declaration of Independence. Jefferson's vision was to create a public institution of higher learning that would provide education to students from all socio-economic backgrounds. UVA was among the first universities to offer a broad-based liberal arts curriculum, and it continues to prioritize this philosophy today.
With the backing of such prestigious alumni as Woodrow Wilson and Edgar Allan Poe, UVA has established a strong reputation over the years for its emphasis on tradition, innovation, and scholarly excellence.
UVA's campus is located in Charlottesville, Virginia, and is known for its beautiful architecture and stunning natural surroundings. The university is home to over 16,000 undergraduate and graduate students, who are taught by a faculty of over 3,000 professors. UVA is also a member of the prestigious Association of American Universities, which is comprised of the top research universities in North America.
History and Background of Smith College
Smith College was established in 1871 by Sophia Smith, a wealthy Massachusetts woman who recognized the need for women's higher education in the United States. Smith was one of the first women's colleges in the country to offer comprehensive programs in the liberal arts and sciences.
Over the years, Smith has continued to set the standard for excellence in women's higher education, offering students unparalleled opportunities for learning and growth while fostering a supportive, inclusive community.
Today, Smith College is known for its strong commitment to social justice and activism. The college has a long history of producing graduates who go on to make significant contributions in fields such as politics, law, science, and the arts.
Smith's campus is also home to a number of centers and institutes dedicated to research and advocacy on issues such as gender and sexuality, race and ethnicity, and environmental sustainability. With its rich history and ongoing commitment to academic excellence and social responsibility, Smith College remains a leader in women's higher education.
Campus Culture and Student Life
The campus cultures of UVA and Smith are quite different from each other. UVA is known for its strong Greek life presence and emphasis on social activities. The campus is big, with over 24,000 students taking classes, yet there is still a strong sense of community among students and a thriving school spirit.
Smith, on the other hand, has a smaller student population and prides itself on its tight-knit community and inclusivity. The campus is known for its progressive atmosphere that values political and social activism. You can find a variety of clubs and groups on campus, including everything from the Berg Orchestra to a Tea Society.
Despite their differences, both UVA and Smith offer a range of extracurricular activities for students to get involved in. UVA has over 700 student organizations, including club sports, cultural groups, and academic societies. Smith also has a diverse range of clubs and organizations, with a focus on promoting social justice and community service.
Additionally, both campuses offer a variety of resources to support student well-being. UVA has a comprehensive student health center, counseling services, and a wellness center that offers fitness classes and nutrition counseling. Smith has a health and wellness center that provides medical and mental health services, as well as a resource center for students with disabilities.
Academics: Programs, Majors, and Curriculum
Both institutions offer substantial curricular options that will appeal to students with varied interests. At UVA, students can choose from over 121 majors, while Smith offers over 50 areas of study.
Both schools emphasize the importance of broad-based education and critical thinking skills. For example, UVA places an emphasis on interdisciplinary studies and requires students to take courses outside of their major. At Smith, students have the freedom to design their own majors and have the opportunity to participate in independent research with faculty members.
Additionally, UVA offers a number of unique academic programs, such as the Batten School of Leadership and Public Policy, which prepares students for careers in public service, and the School of Architecture, which offers a range of design-focused majors. Smith, on the other hand, is known for its strong programs in the arts and humanities, including majors in art history, English, and philosophy.
Both schools also prioritize experiential learning opportunities, such as internships, study abroad programs, and undergraduate research. UVA's Career Center offers a range of resources to help students find internships and job opportunities, while Smith's Praxis program provides funding for students to pursue independent research projects or internships related to their academic interests.
Faculty and Teaching Quality
The faculty at both schools is top-notch, with professors who are experts in their fields and committed to the success of their students. At UVA, the student-to-faculty ratio is 15:1, allowing for a personalized and interactive classroom experience.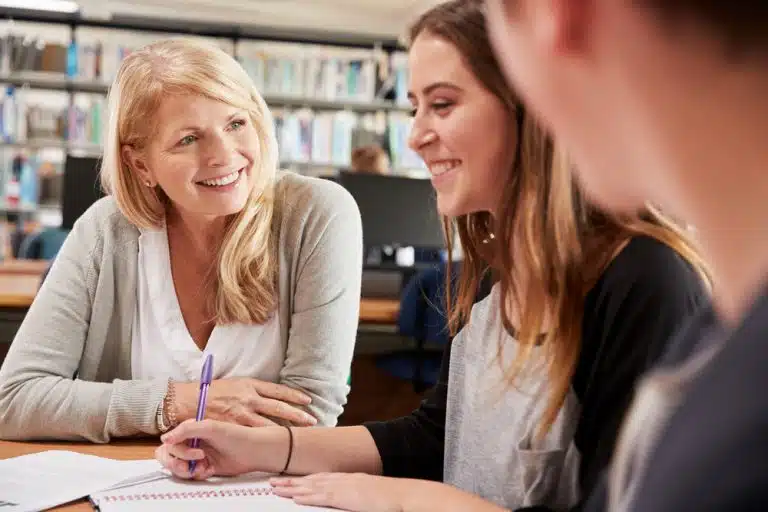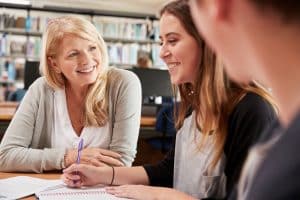 Similarly, Smith maintains a low student-to-faculty ratio of 9:1. With small classes, students can receive one-on-one attention and meaningful feedback from professors. At both schools, professors prioritize student engagement and are dedicated to creating an environment that is conducive to learning and growth.
Furthermore, both UVA and Smith have a strong emphasis on research and scholarship. Professors at these institutions are actively engaged in cutting-edge research in their respective fields, and often involve students in their research projects. This provides students with valuable hands-on experience and the opportunity to contribute to the advancement of knowledge in their field of study.
In addition, both schools offer a variety of teaching methods and resources to cater to different learning styles. For example, UVA has a Center for Teaching Excellence that provides faculty with training and support to enhance their teaching skills.
Smith, on the other hand, offers a Learning Commons that provides students with access to academic resources such as tutoring, writing support, and study groups. These resources help students to succeed academically and reach their full potential.
Campus Facilities: Housing, Dining, Athletics
The campus facilities at both schools are well-maintained and designed to foster an environment conducive to learning and community. At UVA, students have a variety of comfortable housing options, from traditional dorms to apartment-style living.
The campus also offers a variety of dining options, with options ranging from burrito bowls to vegan sushi. UVA is a Division I NCAA school, and the athletic facilities reflect that with state-of-the-art resources and equipment.
At Smith, students can choose from a variety of living and dining options, depending on their preferences. The college is known for its beautiful architecture, with a variety of historic buildings located throughout the campus. Students can participate in club and intramural sports, and the college supports and encourages athletic activities.
In addition to housing, dining, and athletics, both UVA and Smith offer a variety of other campus facilities to enhance the student experience. At UVA, students can take advantage of the extensive library system, which includes over 5 million volumes and access to numerous online databases. The campus also has a student health center, counseling services, and a career center to support students in all aspects of their lives.
Similarly, Smith offers a range of resources to support student success, including a writing center, academic advising, and a career development office. The campus also has a variety of cultural and social organizations, providing opportunities for students to explore their interests and connect with others who share their passions.
Tuition and Financial Aid Comparison
As with any major life decision, finances are an essential consideration when selecting a college. Both schools are private institutions, and the cost of attendance reflects that. For the 2021-22 year, the total cost of attendance at UVA was approximately $80,000, while Smith's was approximately $78,000.
However, both schools are committed to making education accessible to all students and offer substantial financial aid packages to students who need them. UVA offers need-based financial aid, and Smith provides merit and need-based scholarships.
It is important to note that the financial aid packages offered by both schools can significantly reduce the cost of attendance for students. At UVA, the average need-based grant for the 2020-21 academic year was $48,700, and 42% of undergraduate students received need-based aid.
Similarly, at Smith, 68% of students received some form of financial aid, and the average need-based scholarship was $47,000. These numbers demonstrate the commitment of both schools to ensuring that students from all backgrounds have access to quality education.
Admission Requirements at the University of Virginia and Smith
The admission processes for each school differ slightly. UVA is known for being highly selective, with an acceptance rate of approximately 18%, but the application process is fairly straightforward.
Applicants must submit transcripts, test scores, essays, and a list of extracurriculars. Smith has a more holistic approach to admissions, with a focus on students who demonstrate creativity, leadership, and a commitment to service.
Additionally, both schools have different requirements for standardized testing. UVA requires either the SAT or ACT, while Smith is test-optional, meaning that students can choose whether or not to submit their scores.
This allows students who may not perform well on standardized tests to still have a chance at admission based on other factors, such as their GPA and extracurricular activities. However, it's important to note that submitting strong test scores can still strengthen a student's application at Smith.
Student Body Diversity at the University of Virginia and Smith
Both UVA and Smith are committed to creating a diverse and inclusive campus community. UVA has a larger student body, and its diversity reflects the demographics of the state, with approximately 33% of students identifying as minority and 9% as international.
Smith College has a student body that is primarily female, with approximately 49% of students identifying as a minority. Both schools provide resources and support for students from diverse backgrounds.
It is important to note that both UVA and Smith College have made efforts to increase diversity on their campuses in recent years. UVA has implemented programs such as the Multicultural Student Center and the Office of African-American Affairs, while Smith College has established the Office of Inclusion, Diversity, and Equity. These initiatives aim to create a more welcoming and inclusive environment for all students, regardless of their background.
Career Outcomes for Graduates of the University of Virginia and Smith
Graduates of both institutions have gone on to successful careers in a variety of fields, including politics, medicine, law, and technology. UVA has a strong alumni network, with graduates forming connections across the globe in a variety of industries.
The average starting salary for a UVA graduate is approximately $60,000-70,000. Similarly, Smith College graduates have a strong alumni network, with approximately 60% of graduates going on to earn advanced degrees. The average starting salary for a Smith graduate is approximately $55,000-65,000.
Additionally, both UVA and Smith College offer robust career services to their students and alumni. UVA's Career Center provides resources such as resume and cover letter reviews, career fairs, and networking events.
Smith College's Lazarus Center for Career Development offers similar services, as well as internship and job search assistance. These resources have contributed to the high job placement rates for graduates of both institutions.
Extracurricular Activities and Clubs Offered at the University of Virginia and Smith
Both institutions offer a variety of extracurricular activities and clubs to students. From sports and fitness clubs to research opportunities, there is something for everyone. At UVA, students can participate in over 1,000 student organizations, ranging from a Portuguese Club to an Outdoor Adventure Club. Smith offers a similar variety of options, including everything from an A cappella group to a Japanese Tea Ceremony Club.
In addition to the wide range of clubs and organizations offered at both UVA and Smith, there are also opportunities for students to create their own clubs. At UVA, students can apply to start a new organization through the Student Activities Center, which provides resources and support for club leaders. Smith also encourages students to start their own clubs and offers funding and guidance through the Office of Student Engagement.
Both institutions also offer unique extracurricular opportunities that cater to specific interests. For example, UVA has a student-run radio station, WTJU, which broadcasts a variety of music and talk shows. Smith has a student-run organic farm, which provides fresh produce to the campus dining hall and offers hands-on learning experiences for students interested in sustainable agriculture.
Study Abroad Opportunities at the University of Virginia and Smith
Both schools offer robust study abroad programs, enabling students to broaden their horizons and learn new skills in diverse cultural contexts. UVA offers programs in over 70 countries, with opportunities for students to study everything from environmental sustainability in Iceland to Irish literature in Dublin.
Smith's study abroad programs are also well-regarded, with opportunities in over 40 countries. Smith emphasizes immersive, experiential learning, with programs such as Ecology and Conservation in Costa Rica and Sustainable Agriculture in Australia.
Additionally, both UVA and Smith offer language immersion programs for students who want to improve their language skills while studying abroad. UVA's Language House program allows students to live in a residence hall where they speak only the language they are studying, while Smith's Language and Culture in Context program offers students the opportunity to study language and culture in a specific country, such as France or Spain.
Conclusion: Findings from the Comprehensive Analysis
Overall, both UVA and Smith College are exceptional institutions that offer unparalleled opportunities for learning and growth. Both schools have their unique strengths and weaknesses, and the decision ultimately comes down to your personal needs and priorities. Whether you are looking for a traditional campus culture or a tight-knit community, you can find the perfect fit at either UVA or Smith.
Segue to AdmissionSight
At AdmissionSight, we firmly uphold the conviction that every student is entitled to the chance to pursue their dreams at their preferred college. Our mission is to equip you with the expert advice and unwavering support you need to secure a place at the schools you aspire to attend.
Don't let your future hinge on uncertainty. Reach out to AdmissionSight today to arrange a complimentary consultation and embark on the journey toward realizing your dreams. With our expert mentorship and steadfast support, the sky's the limit.