University of Virginia and UNC Chapel Hill: A Closer Look
If you're trying to decide between the University of Virginia and UNC Chapel Hill, you have two excellent options to choose from. Both schools are widely known for their high academic standards, strong athletic programs, and beautiful campuses. In this article, we'll compare and contrast these two universities across several categories to help you make an informed decision about which school is right for you.
Location and Campus
UVA is located in Charlottesville, Virginia, about two hours south of Washington D.C. The campus sits on a sprawling 1,682-acre plot of land that is home to historic buildings, modern facilities, and extensive greenery.
UNC is located in Chapel Hill, North Carolina, which is around 30 minutes west of Raleigh. The campus is situated on 729 acres of land and features a mix of historic and contemporary architecture with well-manicured lawns and gardens. Both campuses offer stunning views and plenty of space for outdoor activities.
Aside from their beautiful campuses, both UVA and UNC are located in vibrant college towns that offer a variety of cultural and recreational activities. Charlottesville is known for its thriving arts scene, with numerous galleries, theaters, and music venues.
The town also boasts a bustling downtown area with a variety of shops and restaurants. Chapel Hill, on the other hand, is famous for its college basketball culture and is home to the Dean Smith Center, where the UNC Tar Heels play their home games. The town also has a lively music scene, with many local bands and musicians performing at venues throughout the area.
Academic Programs and Majors Offered
UVA and UNC both offer a variety of academic programs and majors across several disciplines. UVA has 12 schools, including the McIntire School of Commerce and the School of Law, whereas UNC has 14 schools, including the School of Medicine and the School of Education. Both universities have nationally recognized programs in fields such as business, law, medicine, and engineering.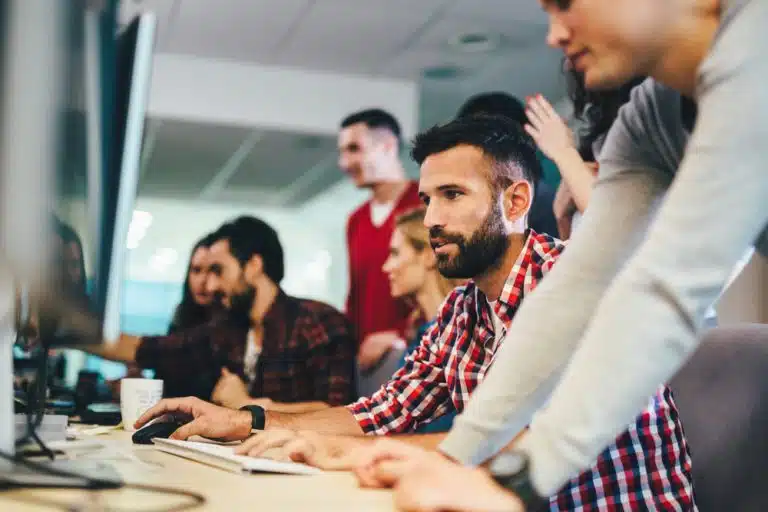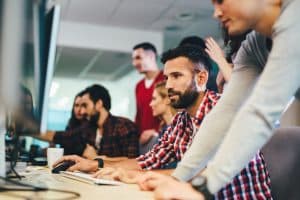 In addition to these nationally recognized programs, both UVA and UNC offer unique and specialized majors. UVA offers a major in Global Studies, which allows students to explore global issues and cultures through interdisciplinary coursework.
UNC offers a major in Exercise and Sport Science, which prepares students for careers in sports medicine, fitness, and coaching. Both universities also offer majors in fields such as environmental science, public policy, and media studies.
Faculty and Staff: Size, Quality, and Credentials
Both schools have highly qualified faculty and staff members who are experts in their respective fields. UVA has around 3,600 full-time faculty members, and UNC has around 3,500. Both universities attract renowned scholars and researchers who bring a wealth of knowledge and expertise to the classroom.
In addition to their impressive numbers and expertise, both UVA and UNC prioritize diversity and inclusivity in their hiring practices. They actively seek out faculty and staff members from a variety of backgrounds and experiences, recognizing the value of diverse perspectives in the academic community.
This commitment to diversity not only enhances the quality of education for students but also creates a more welcoming and inclusive environment for all members of the university community.
Campus Life: Clubs, Organizations, Greek Life
UVA and UNC offer a rich campus life experience for students with a variety of clubs, organizations, and extracurricular activities to participate in. Both schools have a thriving Greek life scene, with over 60 fraternities and sororities at UVA and over 60 at UNC. Both universities also have active student government associations, intramural sports programs, and student-run publications.
In addition to the traditional clubs and organizations, UVA and UNC also offer unique opportunities for students to get involved. UVA has a student-run radio station, WXTJ, which broadcasts music, news, and sports programming. UNC has a student-led improv comedy group, False Profits, which performs regularly on campus and at local venues.
Both universities also prioritize community service and offer numerous volunteer opportunities for students. UVA has a program called Madison House, which connects students with local non-profit organizations for service projects. UNC has a student-led organization called APPLES, which focuses on service learning and community engagement.
Admissions and Acceptance Criteria
Both UVA and UNC are highly selective universities with competitive admissions processes. To apply to UVA, you must submit an application, transcripts, test scores, and essays, and the university considers several factors in the admissions decision.
To apply to UNC, you must also submit an application, transcripts, test scores, and essays, and the university considers factors such as academic achievement, extracurricular involvement, and community service.
It is important to note that both UVA and UNC also consider demonstrated interest in the university as a factor in the admissions decision. This can include attending information sessions, visiting campus, and contacting admissions representatives with questions.
Additionally, both universities offer early decision and early action options for applicants who are committed to attending if accepted. It is important to carefully review the admissions requirements and deadlines for each university and to submit a strong application that highlights your achievements and interests.
Cost of Attendance: Tuition, Fees, Room and Board
The cost of attendance at UVA and UNC varies depending on several factors such as residency status, major, and housing options. According to their respective websites, the estimated cost of attendance for an in-state student at UVA is around $30,000 per year, while for UNC, it's around $25,000 per year. For out-of-state students, the cost of attendance at UVA is around $65,000 per year, while for UNC, it's around $50,000 per year.
It's important to note that these estimated costs of attendance do not include additional expenses such as textbooks, transportation, and personal expenses. These costs can add up quickly and should be factored into a student's budget when considering attending either UVA or UNC.
Both UVA and UNC offer financial aid and scholarship opportunities to help offset the cost of attendance. It's recommended that students fill out the Free Application for Federal Student Aid (FAFSA) to determine their eligibility for federal and state financial aid programs. Additionally, both universities have their own scholarship programs that students can apply for.
Financial Aid and Scholarships Available
Both universities offer financial aid and scholarships to help students cover the cost of attendance. UVA offers a variety of need-based and merit-based scholarships, along with grants, loans, and work-study opportunities. UNC has similar financial aid packages, including grants, loans, and scholarships.
It is important to note that the application process for financial aid and scholarships may differ between the two universities. UVA requires students to submit the Free Application for Federal Student Aid (FAFSA) and the CSS Profile, while UNC only requires the FAFSA.
Additionally, UVA has a priority deadline of March 1st for financial aid applications, while UNC's deadline is February 15th. It is recommended that students carefully review the requirements and deadlines for each university to ensure they receive the maximum amount of financial aid and scholarships available to them.
Career Services and Alumni Network at the University of Virginia and UNC Chapel Hill
UVA and UNC both offer career services and job placement opportunities for students and alumni. UVA has a dedicated Career Center that provides students with career counseling, job search resources, and networking opportunities. UNC has a similar career center that offers similar resources and support to students and alumni.
In addition to the career services offered by UVA and UNC, both universities have strong alumni networks that can be valuable resources for students and recent graduates. UVA's Alumni Association has over 220,000 members and offers a variety of networking events, mentorship programs, and career resources. UNC's General Alumni Association has over 320,000 members and provides similar opportunities for alumni to connect and support each other.
Furthermore, both UVA and UNC have partnerships with employers and organizations in various industries, which can lead to internship and job opportunities for students. UVA's Career Center has partnerships with over 1,000 employers, while UNC's University Career Services has partnerships with over 2,000 employers. These partnerships can provide students with valuable connections and experiences that can help them launch their careers after graduation.
Student Success Rates of the University of Virginia and UNC Chapel Hill
UVA and UNC both have excellent graduation rates and job placement statistics. According to their respective websites, the graduation rate for UVA is around 94%, and the job placement rate is around 93%. For UNC, the graduation rate is around 89%, and the job placement rate is around 90%.
It is important to note that these success rates can vary depending on the program or major. For example, UVA's engineering program has a higher job placement rate than their liberal arts program.
Similarly, UNC's business program has a higher graduation rate than its education program. Prospective students should research the success rates of their intended program before making a decision on where to attend.
Student Housing at the University of Virginia and UNC Chapel Hill
UVA and UNC offer several housing options for students, including traditional dorms, apartment-style living, and suites. The housing facilities are clean, comfortable, and well-maintained, with several amenities such as laundry facilities and communal spaces for socializing.
Additionally, both universities offer off-campus housing options for students who prefer to live independently. These options include rental apartments, townhouses, and houses. Off-campus housing can provide students with more privacy and flexibility in terms of living arrangements.
It is important to note that housing options may vary depending on the student's year of study, major, and personal preferences. Some housing options may also have specific requirements or restrictions, such as gender-specific housing or designated quiet hours. Students are encouraged to research and explore all available housing options before making a decision.
Transportation Facilities at the University of Virginia and UNC Chapel Hill
Both universities offer several transportation facilities to help students get around campus easily. UVA has a comprehensive transit system that includes buses, shuttles, and trolleys, while UNC has a similar transit system that offers similar services.
In addition to the transit systems, both universities also have bike-sharing programs that allow students to rent bikes for a short period of time. UVA's program is called "UBike" and UNC's program is called "Tar Heel Bikes". These programs are a great option for students who want to get some exercise while traveling around campus.
Furthermore, UVA offers a car-sharing program called "Zipcar" that allows students to rent cars for a few hours or a whole day. This is a convenient option for students who need to run errands off-campus or travel to nearby cities. UNC does not currently have a car-sharing program, but there are several car rental companies located near campus.
Community Engagement Opportunities at the University of Virginia and UNC Chapel Hill
UVA and UNC both encourage students to engage with their local communities and offer several opportunities for community service and civic engagement. Both universities have several partnerships with local organizations and nonprofits to provide students with meaningful service opportunities and projects.
At UVA, students can participate in the Madison House Volunteer Center, which offers over 30 programs that address a variety of community needs, such as tutoring, mentoring, and healthcare.
UNC also has a similar program called the Carolina Center for Public Service, which provides students with opportunities to engage in service learning, community-based research, and social entrepreneurship.
Conclusion
In conclusion, UVA and UNC are both excellent universities that offer high-quality education with plenty of opportunities for personal and professional growth. Ultimately, the choice between these two schools will depend on your personal preferences, career goals, and academic interests. By considering the factors discussed in this article, you can make an informed decision about which school is right for you.
Segue to AdmissionSight
At AdmissionSight, we firmly uphold the conviction that every student is entitled to the chance to pursue their dreams at their preferred college. Our mission is to equip you with the expert advice and unwavering support you need to secure a place at the schools you aspire to attend.
Don't let your future hinge on uncertainty. Reach out to AdmissionSight today to arrange a complimentary consultation and embark on the journey towards realizing your dreams. With our expert mentorship and steadfast support, the sky's the limit.