University of Virginia and UPenn: A Side-by-Side Analysis
Choosing the right university can be overwhelming as there are numerous factors that need to be taken into consideration. With so many options available, it can be difficult to narrow down choices to just a few.
In this article, we'll be looking at two prestigious universities – the University of Virginia and the University of Pennsylvania (UPenn). We'll go over their location, campus size, academic programs, faculty and staff, and more. We hope that this analysis will help you make an informed decision when choosing between these two universities.
Location and campus size
Firstly, let's take a look at the location and size of the campuses. UVA is located in Charlottesville, Virginia, a charming small town with a population of 48,000. The campus spans over 1,682 acres and is known for its Jeffersonian architecture.
UPenn is located in Philadelphia, Pennsylvania, a bustling city with a population of 1.58 million. UPenn is situated on a 299-acre campus and boasts a dynamic urban environment. In terms of location, it comes down to individual preference – would you prefer a picturesque and serene setting or the excitement and opportunities that come with living in a major city?
It's worth noting that both UVA and UPenn have additional campuses beyond their main locations. UVA has a satellite campus in Northern Virginia, known as UVA NOVA, which offers graduate programs in business, education, and engineering.
UPenn has several satellite campuses, including the Pennovation Center, which is a hub for innovation and entrepreneurship, and the Morris Arboretum, which is a 92-acre public garden and research institution.
Academic programs
Both universities offer a wide range of academic programs with various degree options. UVA has 51 undergraduate and 94 graduate degree programs, while UPenn has 157 undergraduate and 243 graduate programs.
UPenn has a more comprehensive list of programs to choose from. Both universities are renowned for programs such as business, law, medicine, and engineering. For students who are still undecided about their major, UVA offers the "undeclared" option, while UPenn offers a variety of dual-degree programs.
In addition to the traditional academic programs, both universities also offer unique and specialized programs. UVA has a highly regarded program in environmental science and sustainability, as well as a program in global studies.
UPenn has a renowned program in communication and a program in digital media design. These specialized programs provide students with the opportunity to explore their interests and passions in a more focused and in-depth manner.
Faculty and staff
Faculty and staff are an essential part of a university's success, so it's important to evaluate the quality of the people behind the university. Both UVA and UPenn have world-class faculties with distinguished accolades and achievements.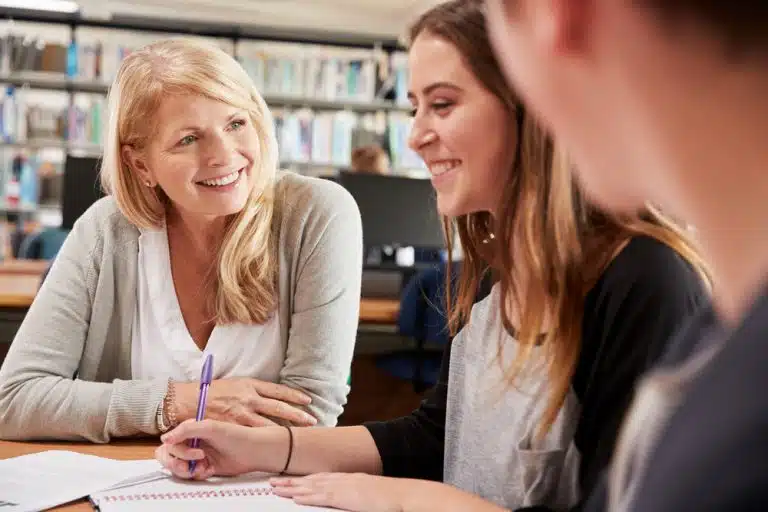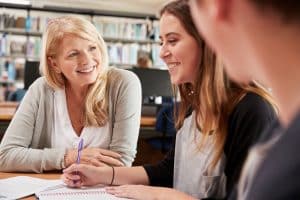 UPenn has the famous Wharton School, known for its stellar business programs. UVA, on the other hand, has the prestigious Darden School of Business and School of Law. Overall, both universities have highly qualified and respected faculty and staff.
In addition to their impressive faculties, both UVA and UPenn have dedicated staff members who work tirelessly behind the scenes to ensure the smooth operation of the universities. From admissions officers to financial aid advisors, these staff members play a crucial role in supporting students throughout their academic journey.
At UVA, the Office of the Dean of Students provides a wide range of services and resources to help students succeed both academically and personally. Similarly, UPenn's Student Intervention Services offers support and guidance to students facing personal or academic challenges. The commitment and expertise of these staff members contribute greatly to the overall success of the universities.
Student life
Student life is an integral part of the university experience. UVA has a very active social scene, with numerous clubs, organizations, and events. The university encourages its students to become involved in both academic and extracurricular activities.
UPenn has a more diverse student body and offers a variety of clubs and activities that cater to different interests. The university also has a strong focus on community service and offers various volunteer opportunities for its students.
Additionally, both UVA and UPenn have a strong emphasis on student wellness and mental health. Both universities offer counseling services, mental health resources, and wellness programs to support their students.
UVA has a student-run organization called "Hoos Connected" that provides peer support and mental health resources to students. UPenn has a "Wellness at Penn" program that offers a variety of resources and events to promote student well-being. Overall, both universities prioritize the well-being of their students and provide resources to support their mental and emotional health.
Campus facilities
Both universities have impressive campus facilities. UVA's campus offers state-of-the-art facilities such as the John Paul Jones Arena, Scott Stadium, and the Rotunda. UPenn's campus has equally impressive facilities such as the Museum of Archaeology and Anthropology, the Bio Pond, and the Singh Center for Nanotechnology. In terms of facilities, both universities offer a wide range of resources available to their students.
Additionally, UVA's campus boasts a newly renovated student center, which includes a variety of dining options, study spaces, and recreational facilities. The Aquatic and Fitness Center is also a popular spot for students to exercise and participate in fitness classes.
On the other hand, UPenn's campus has a unique feature called the "Green Roof," which is a rooftop garden that serves as a sustainable space for research and education. The campus also has a performing arts center, the Annenberg Center, which hosts a variety of cultural events and performances throughout the year.
Cost of attendance at the University of Virginia and UPenn
The cost of attending either university can be a considerable factor in decision-making. UVA's annual cost of attendance for in-state students is around $31,500, while out-of-state costs total approximately $64,000. UPenn's annual cost of attendance is approximately $78,000. However, both universities offer various forms of financial aid, grants, and scholarships that can assist with the cost of attendance.
It is important to note that the cost of attendance includes not only tuition and fees, but also room and board, textbooks, and other expenses. Students should carefully consider all of these costs when making their decision.
Additionally, students may be able to reduce their costs by taking advantage of work-study programs or by living off-campus. UVA and UPenn both offer resources to help students find affordable housing options and part-time job opportunities.
Graduate outcomes at the University of Virginia and UPenn
Graduate outcomes are crucial in evaluating the quality of a university. UVA graduates have a high average starting salary of $64,000, and 94% of graduates are employed or in graduate school within six months of graduation.
Similarly, UPenn graduates have an average starting salary of $72,000, and 95% of graduates are employed or in graduate school within six months of graduation. Both universities have excellent graduate outcomes, indicating an emphasis on professional development.
Furthermore, it is important to note that graduate outcomes are not solely determined by starting salaries and employment rates. Both UVA and UPenn have strong alumni networks, providing graduates with valuable connections and resources for career advancement.
Additionally, these universities offer extensive career services, including resume workshops, job fairs, and networking events, to ensure that graduates are well-equipped for success in their chosen fields.
Campus culture at the University of Virginia and UPenn
When attending university, it's important to feel comfortable and welcomed by the campus culture. UVA's campus culture is known for its sense of community, tradition, and honor. The university takes pride in its unique honor code, which prohibits lying, cheating, or stealing.
UPenn's campus culture is more urban and diverse, offering a blend of traditional Ivy League values with a contemporary edge. The university is known for its excellence in research, innovation, and entrepreneurship.
Another aspect of UVA's campus culture is its strong emphasis on sports. The university has a rich history of athletic success, particularly in basketball and football. Students and alumni alike take great pride in supporting their teams and attending games. Additionally, UVA's campus is located in Charlottesville, a charming and historic town with a vibrant arts and music scene.
UPenn's campus culture also places a strong emphasis on community service and social responsibility. The university offers numerous opportunities for students to get involved in volunteer work and activism, both on and off campus. UPenn's commitment to social justice is reflected in its diverse student body and the many initiatives it has launched to promote equality and inclusion.
Alumni network at the University of Virginia and UPenn
Strong alumni networks can be beneficial for job opportunities, networking, and mentoring. Both UVA and UPenn have influential alumni networks. UVA has produced notable alumni such as Robert F. Kennedy, Tina Fey, and Katie Couric.
UPenn has produced influential alumni such as Warren Buffet, Elon Musk, and Donald Trump. Whether it's politics, business, or entertainment, both universities have produced many successful alumni who have made their mark in various industries.
Additionally, both UVA and UPenn have active alumni associations that offer a range of benefits and services to their members. These associations provide opportunities for alumni to connect with each other through events, social media, and online directories.
They also offer career services, such as job postings and resume reviews, as well as educational and professional development opportunities. By staying connected to their alma maters through these associations, alumni can continue to benefit from the resources and networks that their universities provide.
Diversity and Inclusion at the University of Virginia and UPenn
Diversity and inclusion are integral components of a university's culture and community. UVA has a strong commitment to diversity and inclusion, with initiatives such as the Multicultural Student Center and the Office of Diversity and Equity. UPenn also prioritizes diversity and inclusion, with programs such as the African-American Resource Center and the Office of Social Equity and Community.
One of the key benefits of promoting diversity and inclusion in universities is that it helps to create a more welcoming and supportive environment for students from all backgrounds. This can lead to increased student engagement, higher retention rates, and better academic outcomes.
However, promoting diversity and inclusion is not just about creating a more welcoming environment. It is also about preparing students for the diverse and interconnected world they will enter after graduation. By exposing students to a wide range of perspectives and experiences, universities can help to develop their critical thinking skills and prepare them to be effective global citizens.
Study abroad programs at the University of Virginia and UPenn
Study abroad programs offer students the opportunity to explore different cultures and expand their knowledge on a global scale. UVA's study abroad program is highly ranked and has partnerships with more than 50 countries. UPenn also offers a variety of study abroad programs and has partnerships with more than 50 countries and territories.
Studying abroad can also provide students with valuable language skills and the ability to adapt to new environments. Immersing oneself in a foreign culture can be a challenging but rewarding experience that can enhance personal growth and development. Additionally, many employers value international experience and consider it a valuable asset when hiring new employees.
It's important to note that studying abroad can also be expensive, but there are often scholarships and financial aid available to help offset the costs. Students should also carefully research and plan their study abroad experience to ensure they are getting the most out of their time abroad and meeting their academic goals.
Career services at the University of Virginia and UPenn
Career services can be an instrumental component in a student's journey toward professional development. UVA has an extensive career center offering services such as career fairs, resume critiques, and interview preparation. UPenn's career center offers similar resources, including online career resources, post-graduation information, and job search tools.
However, there are some differences between the two universities' career services. UVA's career center has a strong focus on networking opportunities, with events such as alumni panels and employer information sessions. UPenn's career center, on the other hand, places a greater emphasis on career exploration and offers resources such as career assessments and counseling services.
Additionally, UVA's career center has a dedicated team for international students, providing specialized support for visa regulations and job search strategies. UPenn's career center also offers resources for international students, but they are integrated into the general career services rather than having a separate team.
Conclusion
In conclusion, both UVA and UPenn are prestigious universities that offer excellent academic programs, impressive campus facilities, and distinguished faculties. When deciding between UVA and UPenn, there are numerous factors to be considered, such as the campus location, academic programs, culture, and cost.
However, both universities offer tremendous resources and opportunities to their students. Whether it's the beautiful setting of UVA or the vibrant city environment of UPenn, both universities have a lot to offer.
Choosing the right university ultimately comes down to an individual's personal preferences and career goals, but with this comprehensive side-by-side analysis, we hope that it makes the decision-making process a little easier.
Segue to AdmissionSight
At AdmissionSight, we firmly uphold the conviction that every student is entitled to the chance to pursue their dreams at their preferred college. Our mission is to equip you with the expert advice and unwavering support you need to secure a place at the schools you aspire to attend.
Don't let your future hinge on uncertainty. Reach out to AdmissionSight today to arrange a complimentary consultation and embark on the journey toward realizing your dreams. With our expert mentorship and steadfast support, the sky's the limit.