Unlocking Entrepreneurial Potential: Babson Summer Study for High School Students
The transition from high school to the wider world is a pivotal juncture for many students. It's a time teeming with questions about the future and brimming with potential paths. For those intrigued by the dynamic world of entrepreneurship and business, the Babson Summer Study for High School Students stands out as an extraordinary opportunity.
This immersive program is a launchpad for young visionaries aiming to leave their mark on the world. In this blog, we will explore the facets of this program and why it might just be the golden ticket for high school students like you who are eager to transform their passions into viable ventures.
What is the Babson Summer Study for High School Students?
The Babson Summer Study is a rigorous online pre-college program designed to instill an entrepreneurial way of thinking, empowering you to identify opportunities amidst challenges.
By engaging with their signature Entrepreneurial Thought & Action® approach, which focuses on transforming ideas into practical outcomes, you will acquire actionable skills and exceptional insights into the intricacies of real-world business problems, thereby enhancing your ability to generate value for both yourself and the community.
This program offers a chance for teenagers to dive into the entrepreneurial lifestyle, learning from acclaimed faculty and engaging with like-minded peers. It's not merely about business; it's about cultivating a problem-solving mindset, understanding the global market, and developing leadership qualities that stand the test of time.

Nurturing Through the Entrepreneurial Thought and Action Aprroach
Entrepreneurial Action and Thinking (ET&A) stands as a dynamic approach, honed to equip individuals with the necessary tools not only to initiate startups but to drive innovation within established corporations, steer teams successfully, or generate social value. This strategy empowers individuals to adeptly manage the unpredictable nature of business by engaging in consistent, forward-moving actions.
The capacity for entrepreneurial leadership isn't ingrained from birth. Instead, the crucial attributes that define such leaders—like adept risk management, a commitment to lifelong learning, and the ability to collaborate on a profound level—are accessible to all, irrespective of socioeconomic background, ethnicity, or gender.
Becoming an entrepreneurial luminary doesn't hinge on school dropouts or the pursuit of billion-dollar ventures. Entrepreneurial prowess is a set of competencies and skills that can be cultivated and refined by anyone.
Whether it's bringing innovation to a family enterprise, founding a nonprofit organization, or addressing complex global challenges, ET&A provides a robust framework. It advocates for the creation of enduring enterprises that not only contribute positively to the economy but also take into account environmental stewardship and social welfare.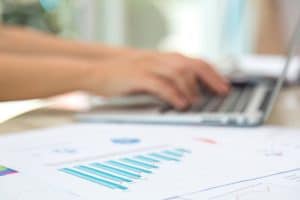 The Course: Introduction to the Entrepreneurial Experience: EPS 1110
Diving into the Introduction to the Entrepreneurial Experience course offers the chance to hone your problem-solving abilities and collaborative expertise, which are applicable in a myriad of environments such as the corporate sector, non-profits, governmental organizations, and throughout your professional life.
Through the prism of entrepreneurship, you will investigate a variety of societal, economic, and ecological issues, guided by the United Nations Global Goals. This exploration will provide you with an understanding of fundamental principles across various fields including entrepreneurship, leadership, marketing, finance, and business communication, all essential for the inception and growth of new ventures.
This course earns you four college credits.
Program Structure and Group Alternatives
The Babson Summer Study for High School Students is conducted online and is completely virtual. Participants will not need to secure housing or be present on-campus for any part of the program.
The course integrates both synchronous and asynchronous academic activities throughout its 3-week-plus duration. You can also expect to engage in live instructional sessions lasting around 3 hours each day.
Be prepared to allocate up to 5 hours daily (amounting to roughly 25 hours weekly) for completing assignments outside of class, both individually and as part of a group. The use of both on-demand (asynchronous) and real-time (synchronous) digital learning platforms not only adds convenience but also facilitates interaction with fellow students across different time zones.
Classes are scheduled to occur from 8:00 AM to 11:00 AM Eastern Daylight Time (EDT).

Your Daily Schedule at Babson Summer Study for High School Students
The digital nature of the program offers a unique chance to connect with your classmates globally. They maintain the high standard of teaching that you would expect from an in-person class, but with enhanced flexibility for team collaboration and interaction with faculty.
You'll engage in real-time online classes, self-paced study, and virtual group consultations with educators. Working collaboratively on projects and tackling both group and solo assignments,you will experience a learning model that spans across the month.
With systematic check-ins with both professors and mentors closer to your age, you'll find support to navigate the coursework effectively. This setup is tailored to accommodate an internationally diverse group of students.
Why should you go to the Babson Summer Study for High School Students?
The Babson Summer Study program is an experience that can reshape your outlook on what it means to be a leader in the 21st century. Students are mentored to think critically, act ethically, and innovate continuously. By engaging with actual business challenges, the program fosters real-world skills that textbooks alone cannot teach. It's a glimpse into college life, a networking haven, and a confidence-building journey—all wrapped into one.
Beyond formal education, Babson enriches learning through interactions with budding entrepreneurs and trailblazing leaders committed to making a global impact.
International Community: Recognizing the importance of international diversity in our interconnected world, Babson ensures its student body mirrors this global tapestry. The Babson Summer Study for High School Students connects you with peers from varied cultural backgrounds, all united by a zeal for entrepreneurship and innovation.
Distinguished Educators: This program offers the exceptional chance to learn from Babson's own faculty, who are innovators and seasoned professionals in their respective domains. Babson educators are deeply connected with current business trends and ventures that resonate with our students.
Committed to educational excellence, the faculty members will extend their mentorship well beyond conventional expectations to nurture your learning journey. They will work alongside you, bolstering your social impact initiatives and championing your overall success during the program and in future endeavors.
Mentorship Culture: Babson places high value on the influence of robust mentorship for the students' growth during their academic years and thereafter. This philosophy extends to the Babson Summer Study for High School Students program, where each participant will engage closely with Academic Mentors from Babson's graduate and undergraduate communities. These mentors are recognized leaders within and outside the Babson campus and are ready to steer you through the program's duration.
Entrepreneurial Network: In a time when entrepreneurial thinking is more crucial than ever, with industries and job landscapes rapidly transforming, the ability to adopt an entrepreneurial mindset is essential for success at all career stages. Throughout your time in the program, you will:
Listen to an array of entrepreneurial leaders within Babson's network as they discuss their experiences and knowledge in starting their ventures.
Interact with Babson's faculty, alumni, and current students during dynamic panels and interactive presentations.
How to get into the Babson Summer Study for High School Students?
So, how does one become part of this illustrious program? Admission to the Babson Summer Study is competitive but achievable. It starts with demonstrating your curiosity and commitment to learning.
The application process typically involves submitting your academic records, crafting essays that reflect your entrepreneurial spirit, and showcasing your extracurricular activities that align with the program's values.
Who is eligible to apply?
Grade Level: The Babson Summer Study program is specifically designed for students who are entering their junior or senior year of high school. Eligible applicants should be advancing to the 11th or 12th grade and are expected to graduate in either 2025 or 2026.
Age Requirement: The program is tailored specifically for students who are entering their junior or senior year of high school. It is required to be at least 16 years of age by the program's commencement date.
Language Proficiency: For non-native English speakers, a demonstration of strong English language proficiency is a must. This can be proven by submitting scores from recognized English language tests such as the TOEFL, IELTS, Duolingo English Test, or the Cambridge English assessments. A minimum score equivalent to a 90 on the TOEFL is necessary for consideration.
Technical Requirements: To participate in the Babson Summer Study for High School Students, you must have access to a personal computer with a webcam and a stable internet connection to engage in the program's online activities. For those with financial constraints, there may be stipends available to assist with technology needs.

How to apply to the Babson Summer Study for High School Students?
The application itself is a step-by-step journey:
Fill out the online application form with your personal and educational details.
Prepare to articulate your interest in entrepreneurship through essays or other submission formats.
Gather your transcripts and any standardized test scores. If your official transcript is not readily available, you are permitted to provide an unofficial copy for the time being. Please be aware, however, that if the official document is not submitted by the application deadline, any admissions offered will be provisional, pending verification with the official transcript.
Seek out recommendations from individuals who can vouch for your character and potential.
Application Fee
There is a mandatory, nonrefundable application fee of $95 that you must pay or you can opt to request a waiver for this fee. The full payment of tuition fees is due by June 3, 2024. Prompt payment secures the your spot in the program.
Tuition Fee
For the 2023 Babson Summer Study for High School Students program, the total cost was $5,995. This comprehensive fee covered tuition for four college credits in addition to all virtual program activities.
Financial Aid
To support families in need, the Babson Summer Study for High School Students program offers a limited number of both full and partial scholarships based on financial necessity. The stipends to assist with technology may be available for those who qualify.
To be considered for financial aid, your parenta must fill out the required financial aid form and submit their most recent tax documents along with your application.
This financial aid opportunity is open to both domestic and international students. Applicants in need of financial support should complete the Student Financial Aid Form. Furthermore, those applying for need-based financial aid may also request a waiver for the application fee.
Procedure to Request an Application Fee Waiver
Go to the designated webpage for Application Fees.
Provide the student's name and select a method of payment.
Press "Continue" and then adhere to the subsequent instructions displayed on the website.
Notification of Financial Aid Awards
Applicants will be informed of any financial aid or scholarship awards at the same time they receive their admission results, ensuring that all financial considerations are transparent from the outset.
How hard is it to get into the Babson Summer Study for High School Students?
The selectiveness of the Babson Summer Study program ensures that participants are among the most motivated and passionate students. While it's difficult to pin down the exact acceptance rate, rest assured that each application is evaluated holistically. It's not solely about grades; it's about your drive, your innovative spirit, and your potential to benefit from such a program.
When is the deadline to apply to the Babson Summer Study for High School Students?
For those of you who are planning to apply to the Babson Summer Study for the year 2024, it's essential to keep track of the following dates and deadlines to ensure a smooth application process and prepare for the program:
All completed applications must be submitted by March 15, 2024. This is the cut-off date for send in your application requirements.
When do I find out about my application to the Babson Summer Study for High School Students?
You can expect to receive the acceptance decisions by April 1, 2024. This will give you ample time to prepare for the program.
Following acceptance, additional required forms must be submitted no later than April 24, 2024. These forms are critical for finalizing your participation in the program.

Where is the Babson Summer Study for High School Students?
Though the Summer Study program is online, the virtual sessions aim to capture the spirit of Babson's campus. Students will virtually walk the paths trodden by countless successful entrepreneurs before them, partaking in an educational tradition that is visually and academically inspiring.
You will virtually experience the collaborative workspaces and innovation labs through interactive online platforms that replicate the college's atmosphere of creativity and enterprise.
Getting to the physical campus, for those who might visit outside the summer program, is a journey to the outskirts of Boston. The college is conveniently located just a short drive from the city, accessible via Interstate 95 or the Massachusetts Turnpike.
For international travelers, Boston Logan International Airport serves as the nearest major hub, from which you can take public transportation, a taxi, or a rideshare directly to the college gates.
In this digital realm, just like on the physical campus, every corner is designed to encourage students to think, create, and challenge the status quo—making Babson's virtual campus an ideal setting for young minds poised to shape the future of business and beyond.
When does the Babson Summer Study for High School Students take place?
An event for admitted students is scheduled for April 26, 2024. This is an opportunity for successful applicants to connect and learn more about the upcoming summer study experience.
The course itself will run from July 8 to July 29, 2024.
How long is the Babson Summer Study for High School Students?
Over the course of approximately four weeks, students are immersed in the entrepreneurial lifestyle. This intensive period is designed to simulate the fast-paced, rigorous environment of startup culture, while still providing a supportive academic framework.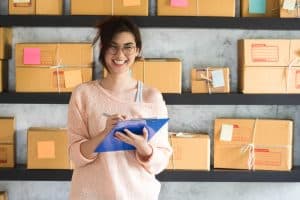 Unleash Your Entrepreneurial Potential at Babson Summer Study for High School Students
The Babson Summer Study for High School Students presents a unique, immersive opportunity for young aspiring entrepreneurs to broaden their horizons, challenge their thinking, and prepare for the future. Rising juniors and seniors with a spark for innovation are invited to take part in a transformative experience that transcends traditional learning boundaries.
As we have explored, this program is a global networking platform, a mentorship hub, and a classroom without walls. It offers the chance to earn college credits, engage with a diverse cohort of peers, and learn from world-class faculty — all within the virtual space.
The practical skills, entrepreneurial mindset, and hands-on experience gained here are not only relevant for business creation but for fostering a proactive approach to any career path.
For those ready to take the leap, Babson is a stepping stone to a world of possibilities. It's where future leaders are nurtured, and where the next generation of entrepreneurs begins their journey.
As you stand on the precipice of this exciting endeavor, consider not just what you'll bring to Babson, but also the invaluable experiences and insights you'll take away. Let the Babson Summer Study be the gateway to your entrepreneurial aspirations and watch as the world becomes your limitless classroom!
Looking for expert advice on pre-college program applications? Partner with seasoned professionals at AdmissionSight. Our years of experience have guided countless students toward securing spots in prestigious universities worldwide. Begin your educational journey today – schedule a consultation with us!