Unlocking Potential: An In-depth Look at Vanderbilt Pre-College Programs
Navigating the transition from high school to college can be a formidable journey, often filled with uncertainty and a plethora of decisions to make. One approach to make this journey smoother is by participating in pre-college programs that provide a snapshot of college life, both academically and socially. Vanderbilt pre-college programs, offered by the esteemed Vanderbilt University, are designed to provide such an immersive experience. They serve as a gateway to higher learning, helping high school students explore their academic interests, hone their talents, and get a taste of the college environment.
Vanderbilt pre-college programs provide a plethora of academic opportunities that span across various disciplines. From intensively challenging summer programs to stimulating weekend workshops, these offerings cater to a broad range of students, including gifted youth and veterans transitioning to civilian life.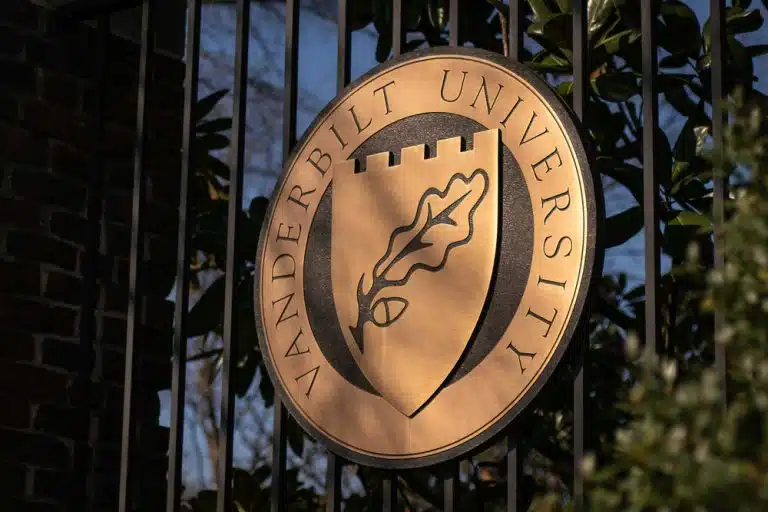 By participating in Vanderbilt pre-college programs, students get to experience college-level coursework, live on campus, and engage with peers from different parts of the world, thus gaining insights and skills that prepare them for future academic pursuits.
What Do Pre-College Programs Mean?
What do pre-college programs mean? At Vanderbilt University, pre-college programs serve as an educational bridge between high school and university, acting as stepping stones to the rigorous academic life of college.
They are designed to provide high school students with an immersive, realistic insight into the higher education experience before they formally enter university. These programs aim to equip students with the tools they need to succeed in their future academic journey, instilling in them a sense of preparedness, self-confidence, and intellectual curiosity.
At the heart of the various Vanderbilt pre-college programs is the commitment to academic excellence. These programs expose students to an academically challenging environment that encourages critical thinking, creativity, and problem-solving skills.
Students have the opportunity to delve into a broad range of disciplines, including arts, humanities, and STEM fields. They get to explore these subjects in-depth, much more than what's typically provided in high school curricula, thus widening their academic horizons and helping them identify their interests and passions.
But the learning in Vanderbilt pre-college programs goes beyond academics. These programs are designed to give students a holistic college experience. They live in the university's residence halls, eat in dining halls, and use the university's facilities, just like any Vanderbilt undergraduate would. This helps students understand the dynamics of college life and the responsibility that comes with it, from managing their time effectively to living independently.
Moreover, the pre-college programs at Vanderbilt provide students with a rich, diverse community. Students come from different parts of the country and even the world to participate in these programs. They bring with them a range of experiences, perspectives, and ideas, creating a vibrant, multicultural environment. This not only broadens students' perspectives but also offers them the opportunity to form lifelong friendships and global connections.
In addition, the Vanderbilt pre-college programs play a vital role in enhancing students' college applications. These programs are a testament to students' commitment to their education and their ability to handle college-level work. They demonstrate a student's initiative, intellectual curiosity, and readiness for higher education, traits that are often looked for by college admissions officers.
Lastly, and perhaps most importantly, the Vanderbilt pre-college programs aim to empower students. They instill a sense of confidence and self-reliance in students, enabling them to take charge of their academic journey and carve their own paths. Whether it's by challenging them academically, offering them a preview of college life, or exposing them to a diverse community, these programs prepare students not just for college, but for life beyond it as well.
In summary, the Vanderbilt pre-college programs are much more than preparatory courses. They represent a comprehensive, enriching experience that nurtures students' academic and personal growth. They serve as a launchpad, propelling students toward a successful and fulfilling college experience.
What are the Pre-College Programs at Vanderbilt?
What are the pre-college programs at Vanderbilt? Vanderbilt University offers a myriad of pre-college programs, each designed with a specific goal in mind – to nurture students' intellectual curiosity, expose them to college-level coursework, and prepare them for future academic endeavors. Let's explore some of the remarkable pre-college programs Vanderbilt has to offer.
Saturday Academy at Vanderbilt for the Young (SAVY): The Saturday Academy at Vanderbilt for the Young (SAVY) is a day program designed for academically talented and motivated students in kindergarten through 6th grade. The program runs for three consecutive Saturdays during the fall and spring seasons, with each daily session spanning from 8:45 AM to 3:00 PM. Students may apply for one or both of these experiences. During the summer, SAVY offers weeklong sessions from Monday through Friday.
SAVY provides accelerated courses which are led by Vanderbilt professors, master teachers, and graduate students. This allows students to gain exposure to a variety of academic disciplines and to experience instruction from highly knowledgeable educators. The class sizes are intentionally kept small to allow for more personalized instruction, with approximately 14 students for grades 1-3 and 16 students for grades 4-7. This small class size also fosters a close-knit learning community where students can interact and learn from each other.
Collaborative for STEM Education and Outreach (CSEO): The Collaborative for STEM Education and Outreach (CSEO) is a robust initiative anchored by Vanderbilt University, focusing on fostering science, technology, engineering, and mathematics (STEM) literacy among K-12 students.
This dynamic collaboration has established a reputation as a powerhouse for STEM education through the development of unique, mutually beneficial partnerships between University scientists, K-12 educators and students, and the wider scientific community, both local and global. The collaborative acts as a conduit, channeling the passion and knowledge of university scientists and educators towards the younger generation, thus seeding the future with capable, inspired STEM enthusiasts.
Under its umbrella, the CSEO has developed and implemented a rich array of educational programs that span the spectrum of the K-12 educational journey. These programs, creatively designed and strategically implemented in collaboration with local and national classrooms, serve as an academic boon for thousands of children.
Backed by state and national public and private agencies, as well as generous donations from private individuals and families, these programs provide an accessible avenue for students to explore and understand the wonders of STEM.
One of the most significant contributions of CSEO is the support they extend to educators through initiatives such as the 'teachers in residence' program on the Vanderbilt campus. By facilitating this program, CSEO gives teachers the opportunity to immerse themselves in the university environment, learning firsthand from University scientists and experienced educators. This experience, in turn, equips them with updated knowledge and innovative teaching strategies, which they bring back to their classrooms, creating a ripple effect of enhanced STEM education.
In addition, the CSEO hosts professional development courses and workshops for teachers during the summer. These programs focus on honing teaching skills, updating knowledge about the latest advancements in STEM fields, and fostering pedagogical strategies that effectively engage students in STEM learning. By empowering educators, the CSEO is not only enhancing the quality of STEM education but also ensuring its sustainability.
The CSEO also offers a range of summer programs for students, allowing them to delve deeper into the realm of STEM outside the confines of the traditional school year. These programs provide students with hands-on learning experiences, fueling their curiosity and fostering a deep, long-lasting appreciation for the STEM fields.
Furthermore, the CSEO places teachers and students in research laboratories, providing them with invaluable, real-world STEM experience. This unique opportunity allows them to witness cutting-edge research, interact with scientists, and understand the practical applications of the knowledge they gain in the classroom.
As a national leader in outreach efforts, the CSEO has made a steadfast commitment to elevating pre-collegiate STEM expertise and literacy. This commitment transcends the boundaries of the classroom, creating a widespread impact that nurtures a generation of informed, engaged, and passionate STEM learners and future leaders. The CSEO, in essence, is not merely a collaborative; it is a catalyst, sparking interest, nurturing talent, and illuminating the path to STEM excellence.
Vanderbilt Summer Academy: The Vanderbilt Summer Academy (VSA) is a residential program that offers highly gifted students from 7th to 12th grade a challenging introduction to the academic demands of college life.
Participants get the opportunity to experience an accelerated study of a fascinating subject alongside their intellectual peers. The program covers a wide array of interdisciplinary topics, including but not limited to nanotechnology, biomedical ethics, philosophy, history, and medicine.
In addition, the VSA program incorporates residential and social activities to give students a taste of living on a university campus. Students are supervised by residential staff, who provide support and programming during the day and evening.
Weekend Academy at Vanderbilt University (WAVU): WAVU is a two-day residential learning and social experience for gifted students currently in grades 7 through 12
Apart from these, Vanderbilt also offers various specialized programs and workshops throughout the year.
These include the SAVY program that provides accelerated coursework to gifted students from kindergarten to grade six, the Mentor Immersion program, which offers a real-world work experience in a field of interest to high school students, and the WAVU Day on Campus program, a one-day event offering accelerated coursework in a variety of disciplines.
Each of these programs is built around Vanderbilt's commitment to academic excellence, diversity, and personal growth. They offer students a taste of college life, provide them with rigorous academic challenges, and expose them to a diverse community of peers and instructors. These programs truly encapsulate the essence of Vanderbilt's educational philosophy, aiming to prepare students for a successful transition to higher education and beyond.
Are Pre-College Programs Worth It?
Pre-college programs, such as those offered by Vanderbilt University, have become increasingly popular as more and more students look for ways to prepare themselves for the rigors of college life. However, it's natural to wonder: are pre-college programs really worth it? To answer that question, we need to take a comprehensive look at the benefits these programs offer.
Academic Enrichment: One of the primary benefits of pre-college programs is the significant academic enrichment they provide. Pre-college programs offer courses that often go beyond what is covered in high school curricula. They expose students to the rigor of college-level work and equip them with the skills to handle such rigor. This academic advantage can be a real game-changer when students eventually transition into college.
Exploration of Interests: Pre-college programs give students the opportunity to delve deeper into subjects they are interested in and explore new areas of study that might not be available in their high schools. This can help students make informed decisions about their potential college majors or career paths.
College Credit: Some pre-college programs offer courses for college credit. Earning college credits while still in high school can give students a head start on their college education and potentially reduce the time and cost to complete a degree.
Experience of College Life: Living on campus, managing your own time, and taking responsibility for your learning are all part of the college experience. Pre-college programs give students a taste of this independence and responsibility. This exposure can be beneficial in easing the transition from high school to college, making it less overwhelming and more manageable.
Competitive Edge in College Admissions: Participation in a pre-college program is also a notable addition to a college application. It demonstrates students' commitment to their education, their willingness to challenge themselves, and their ability to succeed in a college-like environment.
Networking: Pre-college programs bring together students from different backgrounds and parts of the world. This gives students a chance to broaden their perspectives, understand different cultures, and build a network that could be beneficial in the future.
Despite these advantages, it's important to note that pre-college programs do come with a cost. Some can be quite expensive, and while scholarships are often available, they may not cover all expenses. Therefore, families should consider the cost in relation to the potential benefits.
Additionally, while these programs offer a taste of college life, they might not entirely represent what it's like to be a full-time college student, as the programs are typically condensed and heavily structured.
In all, pre-college programs can be worth it, providing significant academic, personal, and social benefits. They can enhance students' readiness for college, giving them a taste of what to expect and equipping them with the skills to thrive. However, the decision to participate should be made after careful consideration of the student's interests, goals, and the cost of the program. Like any investment, it's about weighing the potential returns against the costs and making an informed decision based on individual circumstances and needs.
Conclusion
Vanderbilt pre-college programs are transformative experiences, designed to unlock the potential of talented students. Whether it's the Saturday Academy at Vanderbilt for the Young, the diverse offerings of Collaborative for STEM Education and Outreach, or the immersive Vanderbilt Summer Academy, Vanderbilt University's pre-college programs provide excellent stepping stones toward higher education.
These programs are not merely about learning; they are about discovery, exploration, and growth. They challenge students to broaden their horizons, refine their goals, and, ultimately, shape their future. So, if you're looking for an experience that's academically enriching, personally rewarding, and full of opportunities, consider Vanderbilt's pre-college offerings.
Want to learn more about your chances of getting into Vanderbilt University? You've come to the right place. At AdmissionSight, we have over 10 years of experience guiding students through the competitive admissions process.
AdmissionSight can help you put your best foot forward when applying to college this fall. Contact us today for more information on our services.