Unlocking Your Global Potential: The Life-Changing Benefits of Study Abroad Programs
What is a study abroad program?
What exactly is a study abroad program? Study abroad programs are academic programs that allow students to spend a few weeks to a full academic year studying in a foreign country.
These programs, which institutions or third-party providers can arrange, often include courses that fulfill academic requirements or are linked to the host nation's language, culture, or field of study.
Cultural immersion, language acquisition, personal growth, and job prospects are just a few of the advantages of studying abroad.
What are the types of study abroad programs?
What types of study abroad programs are available? There are many different sorts of study abroad programs to choose from, and your academic objectives, personal preferences, and financial constraints should determine the one you select.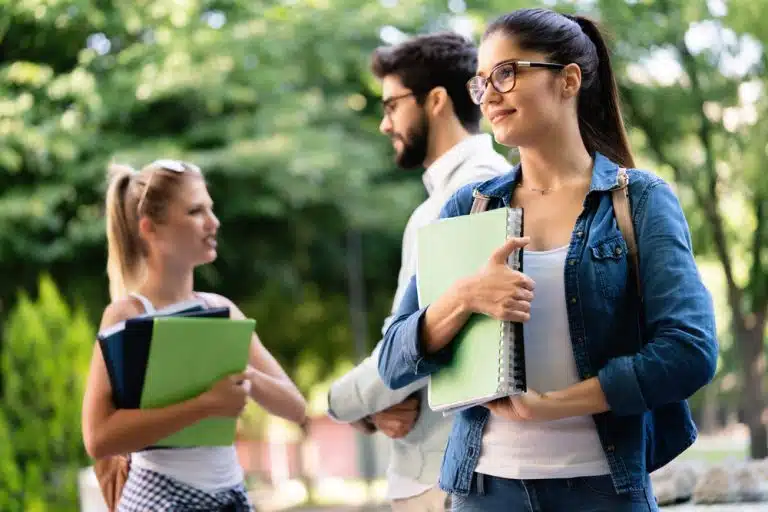 The following is a list of some of the most prevalent kinds of study abroad programs:
Exchange Programs
Students can keep their enrolment at their home college while participating in an exchange program, which enables them to study at a partner institution located in another country.
Students often continue to pay tuition to their home university even though they attend classes at another location and may be eligible to receive credit for those classes.
Faculty-led Programs
These programs are often conducted over a relatively short period of time, typically ranging from a few weeks to an entire summer.
They are directed by faculty members from the host university. Students have the opportunity to earn credit for coursework completed in a different country, where it is offered and taught.
Third-party Provider Programs
These programs are run by third-party providers who are experts in the field of studying abroad. They provide a variety of programs, ranging from intensive language learning courses lasting only a few weeks to academic courses lasting an entire semester or even an entire academic year.
Direct Enrollment Programs
Students are able to directly enroll in classes at a foreign university or institution through direct enrollment programs, which provide them the opportunity to study alongside students from that country.
Students are often required to pay tuition and fees to the institution that is hosting them, and they may also be responsible for making their own housing and other logistical arrangements.
Internship Programs
These programs provide the opportunity to obtain experience working in a foreign country while also studying in that country.
In most cases, students will participate in an internship relating to their field of study, either part-time or full-time, while also attending classes in order to get academic credit.
Service-Learning Programs
These types of programs mix academic coursework with work performed as a volunteer or for a community service organization in the surrounding area.
Students are able to obtain practical experience while also gaining an understanding of the traditions and culture of the host nation.
In general, the type of study abroad program you enroll in will be determined by the specific objectives and preferences you have for your time spent abroad.
It is essential to conduct research on the many available programs and consult with study abroad experts in order to find the one that best suits your needs.
What to expect from study abroad programs?
What to anticipate from study abroad programs? Many study abroad programs provide different lengths of time, different locations, and different courses, but there are a few elements that are common to almost all of them:
Academic coursework
In most cases, you will attend lessons with either students from other countries or students from the host country. In addition, you might get the chance to take part in educational excursions or cultural activities.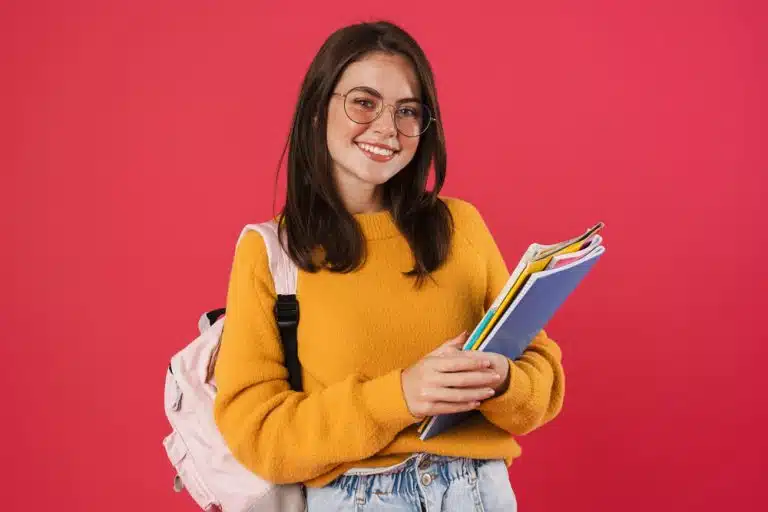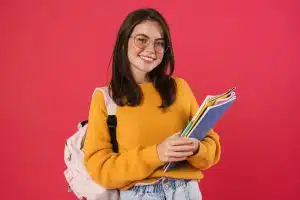 Housing
Housing is often a component that is included in study abroad programs. This might take the form of homestays, dormitories, or apartments.
You should prepare yourself to live with other students or with host families; however, the specific housing arrangements will vary depending on the program and location.
Cultural immersion
Several study abroad programs offer students the chance to immerse themselves in the local culture through activities such as language exchanges, cultural excursions, and service opportunities. These activities can assist you in better comprehending the culture of the area and establishing significant connections with those who live there.
Travel opportunities
Studying in a foreign country presents students with the possibility of traveling to various locations inside the host country as well as to countries that are nearby.
You will have the opportunity to learn about different cultures and make the most of your time abroad if you participate in one of the many study abroad programs that provide weekend getaways or longer excursions to surrounding locations.
What are the requirements for study abroad programs?
What are the prerequisites for studying abroad? The requirements for participating in a study abroad program differ from one program to the next and from one educational establishment to another.
Generally, study abroad programs have some or all of the following requirements:
Academic requirements
In order for students to be eligible for study abroad programs, they are often required to have a particular minimum grade point average (GPA) as well as a certain number of completed credits or courses.
A student may be required to have completed a particular curriculum or to have a certain degree of competency in a foreign language in order to be accepted into certain programs.
Language proficiency
Students applying to programs in nations where English is not the native language may be required to take a language exam or complete prerequisite coursework in order to demonstrate that they are proficient in the language of the host nation.
Personal statement or essay
Students are required to submit a personal statement or essay as part of the application process for many study abroad programs. This statement or essay should explain why the student wants to study abroad and how the student sees the program fitting into both their academic and personal goals.
Recommendation letters
It is possible that students will be required to provide recommendation letters written by instructors, advisors, or other experts who can speak to the student's academic talents, character, and preparation for studying abroad.
Financial resources
Students may be asked to demonstrate that they have the financial resources necessary to support the costs of the program, which may include tuition, fees, travel, accommodation, and other expenditures. This may be a requirement before they are admitted into the program.
Passport and visa
Students who wish to participate in study abroad programs in some countries may be required to have both a valid passport and a visa before they can begin the application process.
How to choose a study abroad program?
How to select a study abroad program? The process of selecting a study abroad program may be both thrilling and challenging. The following advice will assist you in selecting the application that will serve you the most effectively:
Consider your academic goals
Choose a course of study that supports your long-term academic interests and objectives. You should look for programs that provide courses that will help you meet the academic requirements for your major as well as courses that will expand your knowledge and skills in the field that you intend to study.
Decide on the duration
Consider how long you would like to spend in your new environment. The length of programs can range anywhere from a few weeks to a complete academic year; therefore, you should select a program that is tailored to both your schedule and your objectives.
Location
Think about where the program is going to be held. Do you prefer to go to school in the city or in a more rural setting? Which type of scenery appeals to you more, the beach or the mountains? Take into account not only your own personal preferences, but also the culture, language, and traditions of the area.
Language
If you are interested in learning a foreign language or enhancing your proficiency in an existing language, you should think about enrolling in a program in a country where that language is spoken. You should look for programs that offer both language classes and opportunities for immersion.
Cost
Evaluate the cost of the program, which should include not just tuition and fees but also housing, transportation, and any other associated costs. Explore your alternatives for acquiring financial assistance in the form of scholarships, grants, and other avenues.
Safety
Assess both the physical environment and the activity to ensure it is safe. Look for any travel warnings and read any reviews written by previous participants.
Program provider
Evaluate the program provider's track record in terms of both their reputation and their level of experience. Seek service providers who have a demonstrated history of providing students with support and providing high-quality programs in which they can participate.
Consult with advisors
If you need guidance and advice on choosing a program that will help you achieve both your academic and personal goals, consult with your academic advisor or the study abroad office at your institution.
You will be able to select a study abroad program that is congruent with your objectives and tastes, as well as one that offers you a formative experience that will be beneficial to you for many years to come if you give these considerations careful thought.
How can study abroad programs help students?
How exactly may students benefit from participating in study abroad programs? Students who participate in study abroad programs might reap many benefits from doing so, including the following:
Personal Growth
Students who study in a foreign country often report increased levels of independence, the acquisition of new skills, and an increase in their sense of self-confidence.
The students will be required to navigate new situations, make new acquaintances, and adapt to a different way of life. All of these things can help students develop as individuals as they adapt to new ways of living.
Academic Advancement
When a student chooses to study abroad, they may have the opportunity to enroll in classes and participate in academic programs that are not offered at their home institution.
Students have the opportunity to acquire a more global perspective on their area of study by learning from professors who come from a variety of backgrounds and have unique areas of expertise.
Cultural Immersion
Studying in a foreign country gives students the opportunity to completely submerge themselves in the culture, language, and way of life of another country.
This experience has the potential to extend their perspective, assist them in cultivating empathy and understanding for others, and improve their ability to communicate effectively across cultural boundaries.
Language Learning
Studying in a foreign country offers students the chance to either become fluent in a foreign language or significantly improve their existing language skills. The students will be surrounded by people who are fluent in the target language, and they will have the opportunity to exercise their newly acquired abilities in authentic contexts, making language immersion one of the most efficient ways to learn a language.
Career Opportunities
Learning in another country can add to a student's list of accomplishments on a resume and make them more marketable candidates in the job market.
Companies place a premium on candidates with foreign experience and the abilities that come along with it, such as the ability to adapt, communicate effectively, and be sensitive to different cultures.
Networking
When you study abroad, you get the chance to meet people from all over the world and build professional and personal relationships with them. These associations may result in the formation of new friendships, business partnerships, or employment prospects in the future.
Travel
Students who choose to pursue their education in a foreign country have the opportunity to see the world and get immersed in a variety of cultures. This may be a once-in-a-lifetime chance to travel all around the world and develop a greater respect for the variety of cultures it contains.
In general, students who participate in study abroad programs have the potential to benefit from a once-in-a-lifetime opportunity to extend their horizons, improve their personal development, and accelerate their academic progress. It has the potential to be a defining moment in their lives, one from which they will continue to benefit for many years to come.
AdmissionSight can assist students in choosing the right program for them, preparing for the application process, and providing ongoing assistance through their time spent studying abroad. Contact us to book your initial consultation today.