Unpacking UMichigan's Rankings: A Comprehensive Review
As one of the most respected educational institutions, the University of Michigan (UMichigan) is renowned for its robust academic programs and contributions to research and innovation. UMichigan's ranking is a testament to this institution's continued commitment to excellence, as it consistently occupies high positions in both national and international ranking tables. From the strength of its faculties to student satisfaction and impact on society, the ranking recognizes the comprehensive capabilities of this venerable institution.
Navigating through UMichigan's ranking gives insight into what makes the university stand out among its peers. It's not just about the numbers, but also about the quality and impact of its diverse programs, the engagement with students, the research outputs, and the real-world implications of its work.
Recognized as one of the leading public universities in the U.S., UMichigan's ranking showcases an educational institution that is driven by the pursuit of knowledge and dedicated to societal enrichment.
The University of Michigan: An Overview
The University of Michigan (UMichigan), established in 1817, is one of the oldest and most respected public research universities in the United States. Located in Ann Arbor, Michigan, it's a hub of innovation, academic excellence, and intellectual rigor, with a mission to serve the people of Michigan and the world through preeminence in creating, communicating, preserving, and applying knowledge, art, and academic values, and in developing leaders and citizens who will challenge the present and enrich the future.
UMichigan is known for its breadth of excellent academic programs across various disciplines. It hosts top-ranked faculties like the Ross School of Business, College of Engineering, Medical School, Law School, and School of Education, among others. The university's comprehensive offerings include over 280 degree programs provided by 14 schools and colleges.
UMichigan is not just renowned for its high-quality academic programs, but also for its role as a leader in research. As a member of the Association of American Universities, it's among the top in the nation for research volume, meaning that students have ample opportunities to engage in high-level research across disciplines. The university's commitment to research drives discoveries that advance society and drive economic growth.
In addition to its academic and research strengths, UMichigan is also famous for its vibrant campus life. It boasts a rich variety of cultural and athletic activities and organizations, including a Division I Athletics program. With a strong commitment to diversity and inclusivity, the university offers a welcoming and enriching environment for students from all backgrounds.
Finally, UMichigan's dedication to public service and community engagement sets it apart. Students, faculty, and alumni work to create positive change on local, national, and international levels. The university's large and active alumni network extends across the globe, creating lifelong connections and opportunities for its graduates.
In essence, the University of Michigan is a premier institution of higher learning, blending academic rigor with a vibrant campus life, a strong sense of community, and a steadfast commitment to making a meaningful impact on society.
What is the Ranking of UMichigan?
What is the ranking of UMichigan? Rankings of universities are a contentious subject, as they attempt to quantify aspects of education that are not always easily measured. That said, the University of Michigan (UMichigan) consistently holds impressive positions in various national and international rankings, demonstrating the high regard in which this institution is held within the academic community.
U.S. News & World Report
The University of Michigan (UMichigan) consistently ranks high in the U.S. News & World Report's list of best colleges and universities. This comprehensive ranking system measures a wide range of factors that indicate the overall quality and impact of each institution.
In the U.S. News & World Report of 2022- 2023 edition, UMichigan's ranking is placed at the top 25 among the National Universities and top 3 among Public Universities in the United States. The ranking is determined based on numerous factors, including first-year student retention, graduation rates, the strength of the faculty, class sizes, and the academic qualifications of admitted students. Each of these metrics indicates the university's commitment to academic excellence and student success, which UMichigan consistently demonstrates.
Moreover, the university's various programs and disciplines also receive high ranks. For example, UMichigan's Ross School of Business, College of Engineering, School of Nursing, and School of Education often rank among the top in their respective categories. This suggests that regardless of a student's specific area of interest, they can expect to receive a high-quality education at UMichigan.
These rankings also consider financial aspects, such as financial resources per student and alumni giving rate. These aspects, while seemingly less related to academic achievement, actually indicate the university's ability to fund a wide variety of programs and initiatives that can enhance the student experience. A high alumnus giving rate also indicates satisfaction among previous students, reflecting well on the university's overall performance.
Times Higher Education World University Rankings
The University of Michigan (UMichigan) ranks highly in the Times Higher Education World University Rankings, one of the most respected and widely referenced international university ranking systems. These rankings assess universities across their core missions: teaching, research, knowledge transfer, and global outlook.
Historically, the university has consistently placed within the top 25 globally, reflecting its prestige and reputation in the global academic community. In the 2023 edition, UMichigan's ranking placed at the top 23 among the World University Rankings, and top 24 among the US College Rankings of 2022. These high rankings are a testament to the university's commitment to academic excellence, research innovation, and the holistic development of its students.
The Times Higher Education ranking system evaluates several aspects of a university's performance. The quality of teaching is assessed based on the learning environment and student-to-staff ratio, while research is evaluated based on volume, income, reputation, and research influence. The latter is often measured by the number of times a university's research is cited by scholars globally. Given its strong research output, UMichigan tends to score high in this area.
The ranking also considers the university's international outlook, including the diversity of its student body and faculty, and the degree to which its academics collaborate with international colleagues. UMichigan is known for its diverse, inclusive campus and strong global engagement, further boosting its position.
Knowledge transfer is another important factor in the Times Higher Education World University Rankings. This involves evaluating the university's ability to help the industry with innovations, inventions, and consultancy. UMichigan, with its numerous partnerships with industries and a strong culture of entrepreneurship and innovation, scores well in this area.
QS World University Rankings
The QS World University Rankings are among the most prestigious and recognized rankings in the world, assessing universities based on academic reputation, employer reputation, faculty-student ratio, citations per faculty, and international faculty and student ratios.
The University of Michigan (UMichigan) ranked top 25 among the top global institutions.
UMichigan's high standing in the QS rankings is a testament to the university's sterling academic reputation, bolstered by an impressive faculty roster that includes Nobel laureates, Pulitzer Prize winners, and many other distinguished scholars. The university's strong commitment to research also contributes to this, with faculty and student research frequently contributing to various fields of study, enhancing academic reputation and boosting citations per faculty.
UMichigan's QS ranking is also boosted by its focus on providing a rich and personalized learning experience, as demonstrated by a favorable faculty-student ratio. This ensures that students have access to personalized learning and engagement with their professors, thereby promoting an enriching academic experience.
The university's international outlook, another factor considered in QS rankings, is another of its strengths. UMichigan attracts students and faculty from all over the world, creating a diverse, global learning environment. Moreover, the university's partnerships with other institutions around the world contribute to its strong global standing.
QS also takes into account an institution's employer reputation, which gauges how well a university's graduates are favored by employers. Here, too, UMichigan scores high, with its graduates often securing gainful employment or pursuing further studies soon after graduation. This indicates that UMichigan's degree programs not only offer a comprehensive education but also equip students with the skills and knowledge desired by employers.
Why Do College Rankings Matter?
Why do college rankings matter? College rankings are a vital aspect for universities, including the University of Michigan (UMichigan), for several reasons. These rankings not only represent an institution's reputation in the academic world but also influence several other crucial areas such as student recruitment, faculty hiring, and fundraising efforts.
First and foremost, college rankings like the U.S. News & World Report, Times Higher Education, and QS World University Rankings, give prospective students a benchmark to compare universities. When UMichigan's ranking is consistently ranked high, it sends a strong signal to potential students and their parents about the quality of education and campus experience they can expect. This boosts the university's attractiveness, helping it to draw talented and diverse students from across the globe.
Similarly, a high ranking helps the university in its faculty recruitment efforts. Professors, researchers, and academic professionals aim to work at institutions known for academic excellence and strong research output. UMichigan's impressive rankings play a crucial role in attracting world-class faculty members, thereby further enhancing the university's academic standing and the quality of education it provides.
College rankings also matter for UMichigan when it comes to fundraising. Donors, including alumni, corporations, and philanthropic entities, often consider university rankings when deciding where to make contributions. A high ranking can signal a successful institution where donations will be put to good use, whether that's in research advancements, infrastructure, scholarships, or other academic programs. This allows UMichigan to maintain and enhance its facilities, offer more financial aid, invest in new academic programs, and further its research capacity.
Moreover, college rankings also influence the university's partnerships and collaborations. Other universities, research institutions, and corporations often prefer to associate with highly-ranked institutions for research collaborations, academic partnerships, and other initiatives. UMichigan's ranking thus opens up more opportunities for such beneficial collaborations.
Finally, the importance of rankings extends to UMichigan's graduates as well. Many employers pay attention to university rankings, and a degree from a highly ranked university like UMichigan can provide an edge in a competitive job market. This enhances the employability of UMichigan's graduates and can lead to higher starting salaries and better career progression.
However, while rankings do matter for reasons such as those outlined above, they do not capture all aspects of a university's value. The culture, community, specific program strengths, student support services, extracurricular opportunities, and many other factors that contribute to a student's college experience and learning can't be quantified in a ranking. Hence, while UMichigan's ranking is a testament to its commitment to excellence, the true value of the university lies in its holistic approach to education, research, and societal impact.
What is the Benefit of UMichigan's Ranking in College Application?
What is the benefit of UMichigan's ranking in college application? The University of Michigan's (UMichigan) high rankings in various national and international tables can have several benefits for college applicants. These rankings, representing an assessment of the university's overall quality and effectiveness, can provide helpful guidance for students during the college application process.
Firstly, applying to a highly-ranked institution like UMichigan signals a commitment to academic excellence. Admissions committees look favorably upon applicants who strive for the best and show the potential to succeed in a rigorous academic environment. When students choose to apply to UMichigan, they demonstrate ambition, which could potentially be advantageous in other competitive application processes, like scholarships or internships.
Secondly, attending a university with a high ranking can provide numerous advantages for students after graduation. Employers often consider the reputation of a candidate's alma mater during the hiring process. Graduating from a top-ranked institution like UMichigan can give job seekers an edge in the competitive job market. The prestige associated with such an institution can lead to more job opportunities, potentially higher starting salaries, and faster career advancement.
Thirdly, high university rankings often indicate a strong faculty and high-quality teaching. As a highly ranked institution, UMichigan is able to attract distinguished faculty members who are leaders in their fields. This means students can learn from and work with top-tier professors, which can greatly enrich their educational experience.
Additionally, high rankings usually correlate with robust resources and support services. UMichigan, for instance, is known for its extensive research facilities, comprehensive libraries, and wide array of student support services. These resources can significantly enhance a student's learning experience, providing them with the tools they need to succeed academically and personally. Students can access these resources and opportunities by applying to a highly-ranked institution like UMichigan.
Furthermore, university rankings can hint at the strength of certain academic programs. UMichigan, known for its top-ranked programs in business, engineering, medicine, and more, offers students the opportunity to receive an exceptional education in these fields. If a student's interests align with these high-performing departments, applying to UMichigan could pave the way for high-quality education in their desired field of study.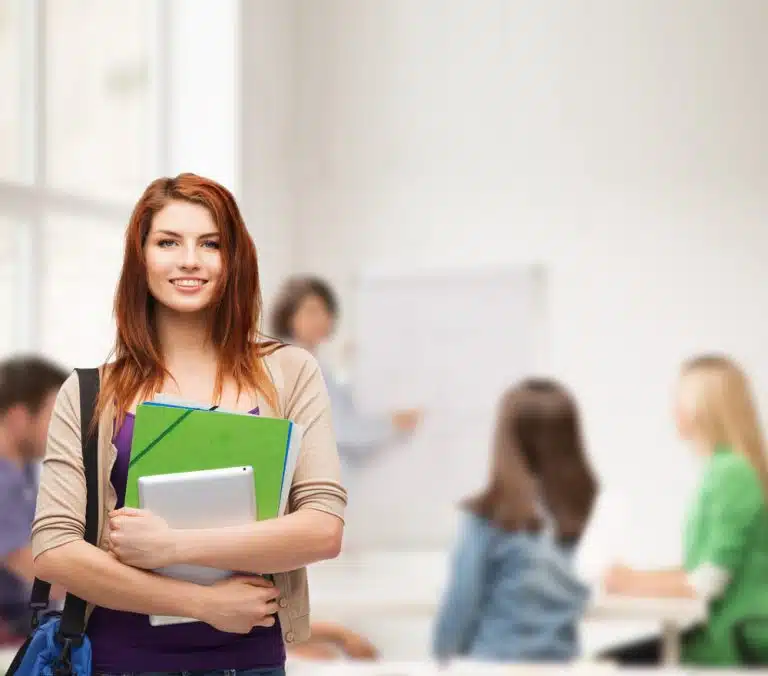 The high rankings also often point to an active and engaged alumni network. UMichigan's vast alumni network spans the globe, creating potential opportunities for mentorship, internships, job placements, and lifelong connections. For students applying to colleges, this can be a significant benefit, helping them not just during their time at the university, but far beyond graduation as well.
Finally, high-ranking universities like UMichigan often have diverse student bodies. Being part of such a diverse community can broaden students' perspectives, promote cross-cultural understanding, and prepare them for a globalized workplace.
In all, while rankings should not be the sole determiner in the college application process, UMichigan's ranking can provide prospective students with valuable insight into the quality of education and experiences they might expect. Applying to and attending a high-ranking university like UMichigan can offer numerous benefits, from high-quality academic programs and rich resources to a powerful alumni network and enhanced job prospects post-graduation. Nonetheless, individual fit and personal considerations should always be part of the decision-making process when choosing a university.
Conclusion
The University of Michigan's high rankings speaks volumes about its academic prowess, robust research output, strong faculty, satisfied students, and commitment to societal impact. The wide range of high-quality programs, its reputation as a public Ivy, and the successful outcomes of its students all contribute to its status as a leading global university.
Nonetheless, while these rankings are indicative of UMichigan's excellence, prospective students should also consider factors like their academic interests, the culture and values of the university, financial considerations, and personal fit when making their decisions. UMichigan offers a vibrant, challenging, and supportive environment that equips its students not just for successful careers, but also to be engaged citizens of the world. Its high rankings are but one reflection of the University of Michigan's exceptional contributions to higher education.
Want to learn more about your chances of getting into UMichigan? You've come to the right place. At AdmissionSight, we have over 10 years of experience guiding students through the competitive admissions process.
AdmissionSight can help you put your best foot forward when applying to college this fall. Contact us today for more information on our services.