Unraveling the Stanford Greek Life
What are the Greek organizations at Stanford?
What are Stanford's Greek organizations? Stanford University is home to a diverse range of Greek organizations, each with unique traditions, values, and community service initiatives. These organizations are divided into three main councils: the Interfraternity Council (IFC), the Intersorority Council (ISC), and the Multicultural Greek Council (MGC).
The IFC comprises several fraternities including:
Sigma Chi
Kappa Sigma
Theta Delta Chi
The ISC, on the other hand, includes sororities such as:
Kappa Alpha Theta
Pi Beta Phi
Delta Delta Delta
The MGC, on the other hand, represents culturally-focused fraternities and sororities including:
Sigma Psi Zeta – a progressive multicultural sorority
Alpha Kappa Delta Phi – an Asian-interest sorority
What role does Greek life play in Stanford's overall student life?
What part does Greek life have in the overall student experience at Stanford? Greek life at Stanford University is more than just social events and brotherhood or sisterhood; it's a multifaceted experience that contributes significantly to the overall student life. Here are some ways Greek life impacts the Stanford experience:
Community Building
Greek organizations at Stanford foster a sense of community among their members. These organizations provide a 'home away from home' where students can find a supportive network of peers. This sense of belonging can be especially valuable for incoming students who are navigating the transition to college life.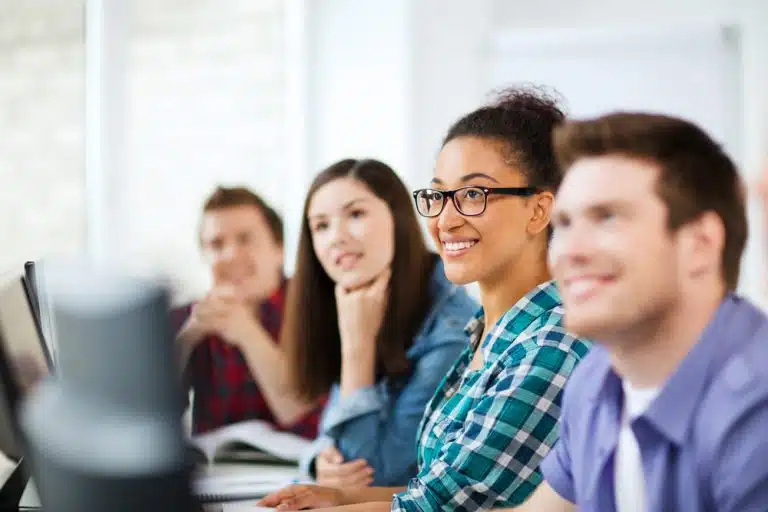 Leadership Development
Stanford Greek life offers numerous opportunities for leadership development. Each fraternity and sorority has a variety of officer positions, from the president to the philanthropy chair, providing members with the chance to lead and manage within a structured organization. These experiences can help students develop essential skills such as teamwork, communication, problem-solving, and time management.
Academic Support
Academic excellence is a cornerstone of Stanford Greek life. Many Greek organizations offer academic support to their members, including study groups, tutoring, and academic achievement recognition. This focus on academics helps ensure that members balance their social activities with their academic responsibilities.
Philanthropy and Community Service
Greek organizations at Stanford are deeply committed to philanthropy and community service. Each fraternity and sorority typically supports a chosen philanthropy and organizes events throughout the year to raise funds and awareness. These activities allow students to give back to the community and make a positive impact.
Networking Opportunities
Stanford Greek life can also provide valuable networking opportunities. The connections students make through their fraternity or sorority often extend beyond their college years. Alumni networks can offer professional opportunities and mentorship, helping students as they transition into their careers post-graduation.
Cultural and Diversity Awareness
With the Multicultural Greek Council (MGC), Stanford Greek Life also plays a role in promoting cultural awareness and diversity on campus. The MGC represents culturally-focused fraternities and sororities, providing a space for students of diverse backgrounds to celebrate their cultures and promote inclusivity.
Greek life plays a significant role in shaping the Stanford student experience. It offers a balanced mix of social engagement, academic support, leadership development, community service, and networking opportunities, all within a supportive and inclusive environment.
How does the rush process for Greek life at Stanford work?
How does Stanford's rush process for Greek life work? The rush process at Stanford, also known as recruitment, is a structured period during which fraternities and sororities seek out new members. It's an opportunity for interested students to learn more about Greek life, meet current members, and find an organization that aligns with their values and interests. Here's a more detailed look at how the process works:
Rush Week
The rush week typically takes place at the beginning of the academic year. During this week, each Greek organization hosts a series of events, which can range from casual meet-and-greets to more formal dinners. These events give potential new members (PNMs) the chance to meet current members, learn about the organization's values and philanthropic efforts, and get a feel for the fraternity or sorority's culture.
Rush Events
Rush events are designed to be fun and informative. They often include activities like barbecues, sports games, or community service projects. These events allow PNMs to interact with current members in a relaxed setting and see what day-to-day life in the organization might be like.
Bids
At the end of rush week, PNMs rank their preferred organizations, and the fraternities and sororities extend bids to those they believe would be a good fit. A bid is an invitation to join the organization. If a PNM receives multiple bids, they can choose which one to accept.
Pledging and Initiation
Once a PNM accepts a bid, they become a pledge. The pledging period is a time for new members to learn more about the organization, its history, and its values. It often involves participating in educational sessions, team-building activities, and community service projects. At the end of the pledging period, pledges are formally initiated into the fraternity or sorority.
It's important to note that the rush process can vary slightly between organizations and councils. For example, sororities under the Intersorority Council (ISC) typically have a more formal recruitment process, while fraternities under the Interfraternity Council (IFC) and organizations under the Multicultural Greek Council (MGC) may have a more informal process.
Ultimately, the goal of the rush process is to match interested students with a Greek organization where they'll feel at home and be able to contribute positively to the organization and the broader Stanford community.
How does Stanford regulate Greek life on campus?
How does Stanford manage Greek life on campus? Stanford University has a robust system in place to regulate Greek life on campus, ensuring that it aligns with the university's values and standards.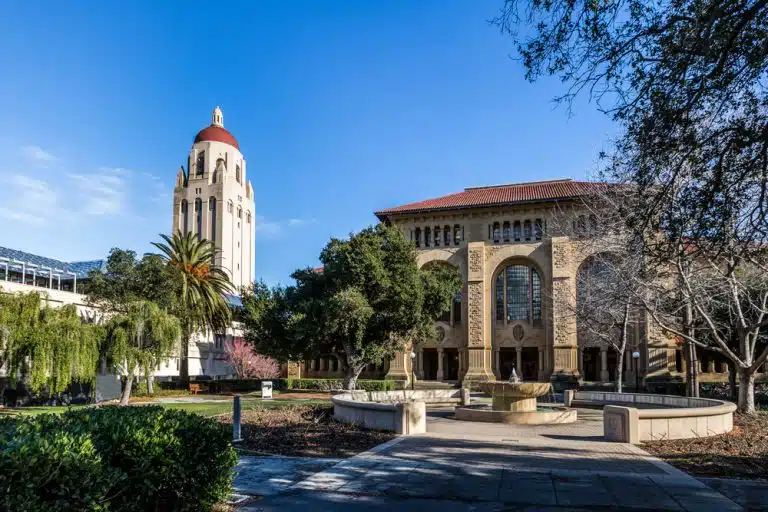 Here's a more detailed look at how Stanford regulates Greek life:
Office of Fraternity and Sorority Life (OFSL)
The Office of Fraternity and Sorority Life (OFSL) at Stanford oversees all Greek organizations. The OFSL works closely with the Greek councils and individual organizations to ensure they adhere to university policies and standards. They provide resources, support, and guidance to Greek organizations, helping them to contribute positively to the Stanford community.
Academic Standards
Stanford University requires all Greek organizations to maintain a certain academic standard. This means that members of Greek organizations must meet specific GPA requirements to remain in good standing. The university believes that academic success is paramount and that Greek life should enhance, not hinder a student's academic performance.
Code of Conduct
All Greek organizations at Stanford are required to abide by the university's code of conduct. This code outlines expectations for behavior and includes policies on issues like hazing, alcohol and drug use, and harassment. Any violations of the code of conduct can result in disciplinary action, including suspension or expulsion from the organization.
Leadership and Risk Management Training
Stanford provides leadership and risk management training for members of Greek organizations. This training is designed to equip students with the skills they need to lead their organizations effectively and responsibly. It covers topics like event planning, conflict resolution, and risk management.
Hazing and Alcohol Misuse Policies
Stanford has strict policies against hazing and alcohol misuse. The university takes any allegations of hazing or alcohol misuse seriously and will investigate and take appropriate action to ensure the safety and well-being of all students.
Regular Reviews
Greek organizations at Stanford are subject to regular reviews by the OFSL. These reviews assess the organization's compliance with university policies, its contribution to the campus community, and its alignment with the values of Greek life at Stanford.
Stanford University takes a proactive approach to regulating Greek life on campus. Through a combination of oversight, training, and policy enforcement, the university ensures that Greek life contributes positively to the overall student experience.
What are the benefits of joining a Greek organization at Stanford?
What are the advantages of joining a Stanford Greek organization? Joining a Greek organization at Stanford comes with a host of benefits. Firstly, it provides a sense of community and belonging, making the vast Stanford campus feel a bit more like home. It offers opportunities for personal growth and leadership development, as members often take on various roles within the organization.
Greek life also encourages philanthropy and community service, allowing students to give back and make a positive impact. Additionally, the networking opportunities that come with being part of a Greek organization are invaluable, with connections often extending beyond college and into professional life.
At AdmissionSight, we understand the importance of finding the right fit in a university, including aspects like Greek life. We're committed to helping students navigate the college admissions process, providing guidance and support every step of the way. Whether you're interested in Stanford's Greek organizations or any other aspect of campus life, our team at AdmissionSight is here to help you make the most informed decisions about your college future. Together, we can help you unlock the full potential of your Stanford experience. Contact us!