Unveiling the World of Opportunities: University of Virginia Pre-College Programs
The University of Virginia pre-college programs stand as an emblem of the university's unwavering commitment to educational excellence. Nestled in the historic city of Charlottesville, the University of Virginia, founded by Thomas Jefferson in 1819, is a beacon of innovative learning and research.
Its prestigious pre-college programs are meticulously designed to engage high school students in rigorous academic exploration, laying the groundwork for their future collegiate and professional pursuits. Through these programs, students are afforded an exclusive glimpse into life at a top-tier university, even before they graduate high school.
The allure of the University of Virginia pre-college programs lies in their diversity and depth. The university offers a myriad of programs ranging from engineering and medicine to entrepreneurship and social justice, offering students the opportunity to explore their passions, ignite their curiosity, and hone their skills in an immersive and supportive environment.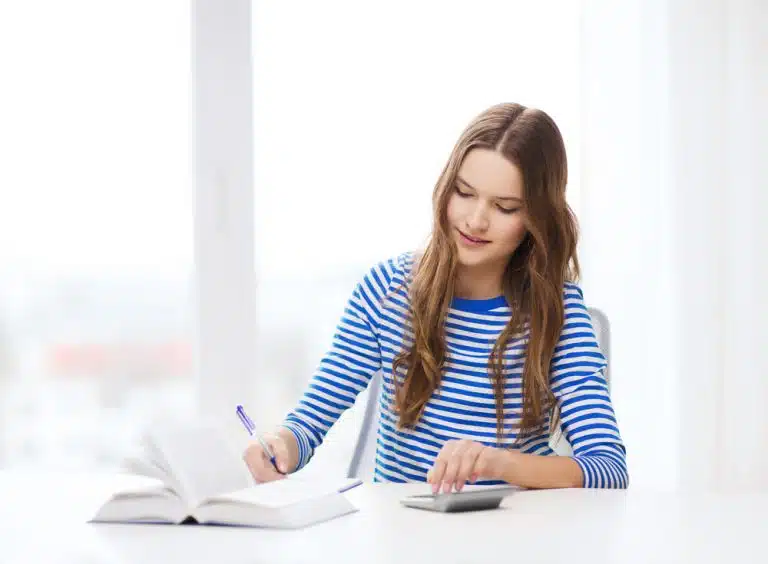 These programs provide a unique amalgamation of theoretical learning, practical experience, and personal growth. They encapsulate the University of Virginia's mission to educate and inspire the leaders of tomorrow.
What Do Pre-College Programs Mean?
What do pre-college programs mean? At the University of Virginia (UVA), pre-college programs are more than just an extension of high school learning; they represent a comprehensive, immersive, and enriching academic journey tailored for the intellectually curious high school students who are on the brink of their college careers. These programs are strategically designed to provide students with a blend of rigorous academics, personal growth opportunities, and an authentic taste of college life, making them pivotal stepping stones in a student's educational trajectory.
The fundamental aim of the University of Virginia pre-college programs is to bridge the gap between high school and college education. They seek to expose students to the intellectual rigor, freedom, and responsibility that come with college studies. From engaging in rigorous coursework to participating in intellectually stimulating discussions, students in these programs get a realistic preview of what to expect in their forthcoming college journey. But the academic component is only one facet of the University of Virginia pre-college programs.
They also focus heavily on personal development and independence. As residential programs, they offer students a first-hand experience of college life, from living in dorms and managing their schedules to collaborating with peers and building lasting friendships. They serve as a safe space for students to cultivate independence, resilience, and social skills, all while under the guidance and support of UVA staff.
Another standout feature of the University of Virginia pre-college programs is the range of subjects and disciplines offered. Whether a student is drawn to the sciences, the humanities, or the arts, there's a program tailored to their interests. From intensive coding boot camps and immersive engineering programs to thought-provoking history seminars and entrepreneurship initiatives, these programs are a testament to UVA's commitment to a broad and interdisciplinary approach to education.
Moreover, these programs are pathways to career exploration. They are intended to help students delve into potential career paths and get a head start in their chosen fields. They offer students the opportunity to connect with faculty, professionals, and like-minded peers, providing them with invaluable insights, mentorship, and networking opportunities.
In all, pre-college programs at the University of Virginia represent a comprehensive, holistic educational approach that goes beyond the traditional confines of a high school curriculum. They encompass rigorous academic exploration, personal growth, a taste of college life, and career exploration, making them invaluable experiences for any high school student aspiring to make the most of their college journey.
What are the Pre-College Programs at the University of Virginia?
As a cornerstone of academic excellence, the University of Virginia (UVA) has been nurturing minds and molding future leaders since 1819. Its mission to provide accessible, high-quality education extends beyond regular undergraduate and graduate programs, reaching into the realm of pre-college education.
UVA's diverse range of pre-college programs provides high school students with an unparalleled opportunity to delve into their academic interests, experience college life, and lay a solid foundation for future academic and career paths.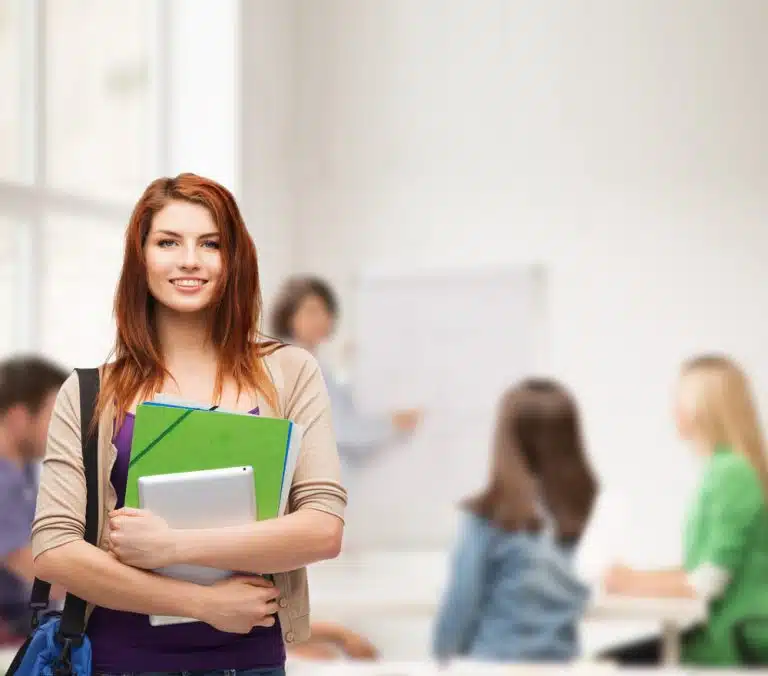 The heart of these programs is to prepare students for the collegiate academic atmosphere while helping them gain an understanding of potential career paths. So, what are the pre-college programs at the University of Virginia? Let's delve into the details of some standouts of the University of Virginia pre-college programs.
UVA Advance
The University of Virginia's UVA Advance constitutes an intensive, four-week residential summer program tailored for aspiring, academically-driven high school students in their junior or senior years. This immersive initiative offers participants a firsthand encounter with collegiate life, presenting an invaluable opportunity to familiarize themselves with the environment and dynamics at the University of Virginia.
In the UVA Advance program, participants enroll in two undergraduate courses – one core course specially designed for UVA Advance students and one elective course open to all Summer Session students. The program also includes a series of academic prep workshops that prepare participants for the challenges and opportunities that undergraduate students confront. Topics include the college admission process, undergraduate research opportunities, education abroad, skills for academic success, library resources and services, and choosing a major.
Participants live with their peers in a UVA residence hall with a trained staff of residential advisors, and the program includes various residential and social activities. There are also dining services available as part of the program.
The program provides various advantages to its participants, such as earning six transferable undergraduate credits from UVA, access to support services and facilities available to resident UVA students, and preparation for success in higher education. The opportunity to develop friendships with students from around the world is also a noted advantage of the program.
Saturday Enrichment Program
This particular program is dedicated to offering intellectual stimulation for students from Kindergarten through the 5th grade. Its chief objective is to instill a robust intellectual curiosity and foster a profound appreciation for learning across an expansive array of disciplines and fields.
The curriculum and pedagogy are meticulously structured to challenge students intellectually and actively engage them in authentic explorations of major disciplinary concepts and overarching ideas. Through a sophisticated blend of critical, creative, and problem-based learning, the program strives to offer a rich, engaging, and meaningful educational experience.
Summer Enrichment Program (SEP)
Students fortunate enough to secure a place in the Summer program are immersed in significant learning engagements throughout both the morning and afternoon sessions. A plethora of course offerings, delivered by a team of compassionate and highly skilled faculty across numerous disciplines, equips students with the opportunity to partake in interactive learning experiences akin to the work undertaken by experts in their respective fields.
The academic personnel employs state-of-the-art pedagogical strategies to maximize each student's potential and spark a relentless drive for lifelong learning. Consequently, the courses offered within the Summer Enrichment Program (SEP) are meticulously designed to promote the exploration of individual student interests, foster critical and creative thought processes, and facilitate the creation of authentic student output.
iLab Incubator Program
UVA is renowned for its entrepreneurship initiatives. For students inclined towards innovation and business, the iLab Incubator Program is an opportunity to tap into UVA's thriving startup scene. This program offers hands-on entrepreneurship training, mentorship from experienced entrepreneurs, and access to resources such as seed funding and workspace. It's designed to foster innovation, creativity, and an entrepreneurial spirit among high school students.
Cornerstone Summer Institute
The Cornerstone Summer Institute is a week-long residential program for high school students passionate about history and social justice. This program takes a deep dive into local and national history, particularly focusing on the histories of enslaved and indigenous people. The aim is to empower students with the knowledge, fostering a commitment to social justice and equality.
Summer Language Institute
The Summer Language Institute (SLI) is a hub for intensive language immersion; offering accelerated eight-week courses in Arabic, Chinese, French, German, Latin, Russian, and Spanish.
SLI draws an eclectic cohort of learners from varying backgrounds, all converging for an array of academic, professional, and personal motivations. The demographic is comprehensive, encompassing high school students, undergraduate and graduate college students, non-traditional students, and dedicated language enthusiasts. Students immerse themselves in an intensive schedule, attending classes five days a week for durations that can extend up to seven and a half hours per day.
Instruction in the SLI prioritizes the student, fostering the development of listening, speaking, reading, and writing skills in an environment that is centered around student engagement and interaction.
In a remarkable span of merely two months, students have the opportunity to delve into two years' worth of language study, equating to 12 credits, in French, German, Latin, Russian, and Spanish. Additionally, one year of study, equivalent to 8 credits, is covered in the Chinese and Arabic programs. The SLI thereby encapsulates an efficient and rigorous approach to language learning.
These programs are just a fraction of what UVA offers. What binds them together is their commitment to providing a transformative educational experience, equipping students with knowledge, skills, and a newfound appreciation for learning. They each offer a unique, rigorous, and engaging curriculum designed to expand students' horizons.
It's important to note that these pre-college programs are not just about academics. They also offer an excellent opportunity for personal growth. Students get to make new friends, experience life in a university setting, gain independence, and build confidence, all while exploring their interests and passions.
Are Pre-College Programs Worth It?
Are pre-college programs worth it? Deciding whether pre-college programs are worth the time and effort depends on various factors, including the student's academic goals, their interest in the subject matter, the specific benefits offered by the program, and the financial implications. Nevertheless, many students and educators assert that the University of Virginia pre-college programs are indeed worthwhile for several reasons.
Advanced Academic Exploration: These programs delve deeper into specific subjects than the traditional high school curriculum, allowing students to explore areas of interest more intensively.
Exposure to College-Level Coursework: Pre-college programs help students acclimate to the rigor and pace of college academics, making the transition from high school to college smoother. They provide a realistic preview of college-level expectations.
Career Exploration: Pre-college programs often provide opportunities for interactions with professionals, hands-on projects, internships, and other real-world experiences that offer insights into potential career paths.
Strengthening College Applications: Participation in pre-college programs reflects a student's dedication to learning, intellectual curiosity, and readiness for college-level work – qualities that are appealing to college admissions officers.
College Credit: Some programs offer college credits, which can give students a head start in their college careers.
Personal Growth: Living on campus, managing personal time, navigating a new environment, and building new relationships can help students develop important life skills, including independence, resilience, and social skills.
Financial Considerations: While many programs offer scholarships or financial aid, others can be costly. It's important to weigh the benefits against the costs and consider more affordable alternatives if necessary.
Pre-college programs can be a valuable investment for many students, providing academic, personal, and career benefits. However, the decision to participate in these programs should be made carefully, considering the student's academic goals, interests, readiness for the rigors of the program, and financial implications.
What Kind of Students Does UVA Look for?
What kind of students does UVA look for? The University of Virginia (UVA) is renowned for its high academic standards and rigorous admission process. They seek students who demonstrate a commitment to learning, intellectual curiosity, and personal growth. However, UVA's holistic admissions approach means that they consider more than just academic achievement.
They're looking for well-rounded individuals who can contribute to the university's diverse community in unique ways. Here are some of the qualities and characteristics that UVA values in prospective students:
Academic Excellence: UVA values students who have performed well in high school, as demonstrated by their grades, the rigor of their course load, and their performance on standardized tests. However, they also recognize that academic excellence isn't just about grades. It's about a deep love of learning, intellectual curiosity, and the willingness to challenge oneself.
Leadership: UVA appreciates students who have shown leadership skills, whether in school, in their communities, or in extracurricular activities. Leadership demonstrates initiative, resilience, and the ability to work with others, all qualities that are highly valued at UVA.
Community Involvement: UVA looks for students who are actively involved in their communities. This can be demonstrated through volunteer work, involvement in clubs and organizations, or participation in local events. Community involvement shows that a student is willing to contribute to their community and make a positive impact.
Character and Integrity: UVA considers a student's personal qualities, including character and integrity. They value students who are honest, respectful, and responsible and who demonstrate a strong sense of ethics and morality.
Diversity: UVA values diversity in all its forms, including racial and ethnic diversity, socioeconomic diversity, geographic diversity, and diversity of thought and experience. They believe that a diverse student body enriches the educational experience for all students.
Passion: UVA looks for students who are passionate about their interests and pursuits, whether they're academic, extracurricular, or personal. A strong passion shows dedication, persistence, and the ability to work hard to achieve one's goals.
Resilience: Life at college can be challenging, and UVA values students who have demonstrated resilience in the face of challenges. This could be shown through overcoming personal hardships, succeeding in challenging courses, or persevering in extracurricular pursuits.
Ultimately, UVA looks for students who not only excel academically but also bring unique qualities and experiences to the university's community. They value students who are leaders, and community contributors, possess strong personal character, celebrate diversity, pursue their passions with zeal, and display resilience in the face of adversity.
In Conclusion
UVA's pre-college programs offer an unparalleled experience, a platform where academic exploration intertwines with personal growth. They can be a pivotal stepping stone in a student's academic journey, bridging the gap between high school and college. If you're a high school student seeking to explore academic interests, prepare for college, or simply get a feel of the college experience, the University of Virginia pre-college programs might just be the opportunity you've been waiting for.
Want to learn more about your chances of getting into UVA? You've come to the right place. At AdmissionSight, we have over 10 years of experience guiding students through the competitive admissions process.
AdmissionSight can help you put your best foot forward when applying to college this fall. Contact us today for more information on our services.