UPenn Cost of Attendance
The University of Pennsylvania, commonly known as UPenn, is renowned for its prestigious Ivy League status, rigorous academics, and the Wharton School, one of the top business schools in the world. While its prestige comes with a notable UPenn cost of attendance, it is committed to ensuring that financial constraints allow talented students to access its high-quality education.
This blog post aims to demystify the expenses associated with attending UPenn, breaking down each cost component, from tuition and fees to textbooks to housing and available financial aid options.
This guide will also provide practical tips for managing expenses and evaluate whether UPenn's high-quality education justifies its cost.
How Much Does It Cost to Go to UPenn for a Year?
As a prospective University of Pennsylvania (UPenn) student, it's essential to understand the costs associated with attending this Ivy League institution. The UPenn cost of attendance differs based on your living situation, whether you reside on campus, off campus, or live at home with your family.
UPenn categorizes its expenses for the academic year into billed and unbilled costs. Billed expenses are those directly charged by the university, including tuition, fees, housing, and food for on-campus residents.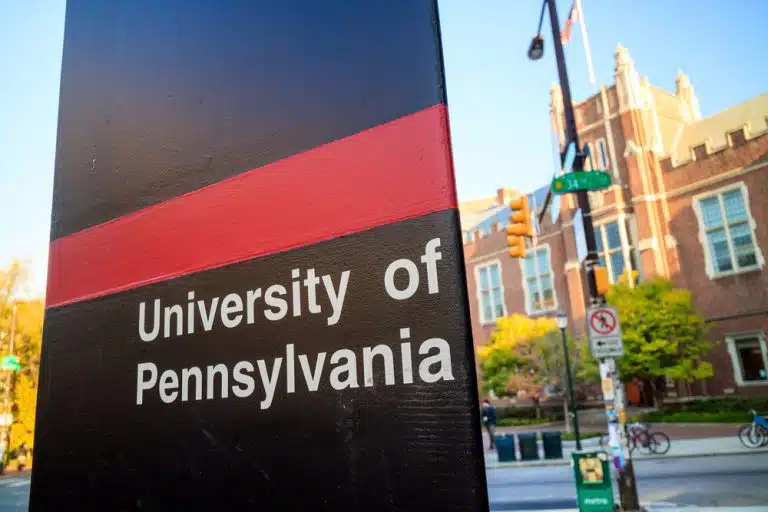 Meanwhile, unbilled expenses encompass other necessary costs, like books, supplies, transportation, and personal expenses, that are not directly billed by the university but are still integral to your university experience.
To gain a complete understanding, let us delve into each segment of the UPenn cost of attendance for the 2023-2024 academic year.
Tuition and Fees
First, we look at the core of your academic investment: tuition and fees. At UPenn for the 2023-2024 year, students can expect to pay $58,620 in tuition alone. However, the university also levies additional general fees, amounting to $7,484, supporting student services and resources that complement your academic experience.
Room and Board
The housing and food costs vary significantly based on where you live. On-campus residents can expect to pay $12,166 for housing and $6,330 for a meal plan, both of which are billed by the university. For off-campus dwellers, these costs are estimated at $12,564 and $5,796, respectively, but they are not directly billed by UPenn.
Meanwhile, if you are living with family, you will not have a housing cost, and your food budget is estimated at $2,318.
Books and Supplies
While your lectures and classrooms provide the foundation of your education, supplementary materials like textbooks play a crucial role in your academic journey. For the 2023-2024 year, UPenn estimates the average student's books and supplies to cost around $1,358.
Personal and Miscellaneous Expenses
The college experience extends beyond the classroom, and so do the costs. Personal expenses at the University of Pennsylvania (UPenn) are an essential part of the student budget, estimated at approximately $2,008 per year.
These costs encompass a range of miscellaneous expenses such as toiletries, clothing, entertainment, and other non-academic necessities that contribute to a comfortable and fulfilling student life.
Transportation
Finally, getting around is an integral part of life at UPenn. Whether it is traveling to and from the campus, visiting home during breaks, or exploring Philadelphia's vibrant neighborhoods, transportation is a factor to consider. Depending on where you are coming from, transportation costs can range from $1,062 to $1,706.
So, how much does it cost to go to UPenn for a year?
Considering all these components, the total UPenn cost of attendance for the 2023-2024 academic year is approximately $89,028 for on-campus students, $88,892 for off-campus students, and $73,494 for students living with family.
Keep in mind that these figures are estimates and actual costs can vary. Nonetheless, these numbers provide a realistic snapshot of the financial commitment involved in attending UPenn.
Although the numbers may seem daunting, remember that there are various financial aid options available to make the journey more manageable. Understanding these costs is the first step towards making an informed decision about your college education, setting you on a path to success in your academic pursuits and beyond.
Financial Aid Options at UPenn
UPenn's commitment to making education affordable is exemplified in its undergraduate financial aid program. This program is structured to fulfill 100% of students' demonstrated financial needs, predominantly through grants and work-study funding.
This approach is rooted in UPenn's desire to ensure students can attain a world-class undergraduate degree without accruing burdensome debt.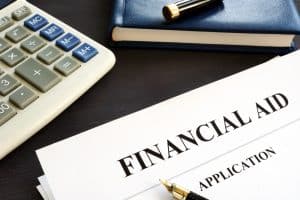 Let's dive deeper into each of the financial aid options at UPenn to help you figure out what might be the best fit for your circumstances.
Grants and Scholarships
Like other Ivy League institutions, the University of Pennsylvania (Penn) provides undergraduate financial aid solely based on demonstrated financial need, without considering academic or athletic merit.
UPenn offers several grant programs to assist students in meeting their financial needs. The Penn Grant, a need-based institutional grant, serves as the foundation for many financial aid packages. It is available to all traditional undergraduate students for up to eight academic semesters. This grant demonstrates the university's commitment to investing in your education.
Another grant option is the Named Scholarship. Generous contributions from UPenn alumni and friends have established these scholarships to support undergraduate students. If you have a Named Scholarship, it means that a donor is directly contributing to your educational journey at UPenn.
These scholarships are assigned based on specific criteria such as your hometown or major, and they are also need-based.
If you are a resident of Pennsylvania, you may be eligible for a grant from the Pennsylvania Higher Education Assistance Agency (PHEAA). To be considered for this grant, you must submit the FAFSA before PHEAA's deadline and complete the State Grant Form.
Additionally, residents of specific states like Delaware, Massachusetts, Ohio, Pennsylvania, Vermont, or West Virginia should apply for state grants by submitting the FAFSA before their state's deadline.
UPenn also participates in federal grant programs. The Federal Supplemental Educational Opportunity Grant (SEOG) is a need-based grant funded by the federal government and awarded based on your financial need.
Similarly, the Federal Pell Grant is another federal program that provides financial assistance to undergraduate students based on their demonstrated financial need.
Outside scholarships, which are awarded by non-governmental sources like foundations, organizations, and family members' employers, can be applied toward your financial aid package at UPenn. If you receive an outside scholarship, it will be reflected in your financial aid notice.
Many UPenn students actively pursue outside scholarships, and you can find more information on how these funds are factored into your financial need and reporting procedures on the UPenn website.
Work-Study Programs
Work-Study is an integral component of most financial aid packages at UPenn. Through this program, you can secure an approved job on- or off-campus to earn income that can be used to cover personal expenses, course materials, and travel costs during the academic year.
Federal Work-Study funding is available to eligible U.S. citizens and permanent residents. Moreover, UPenn provides Penn Work-Study funding to students who may not qualify for federal funds, including international students.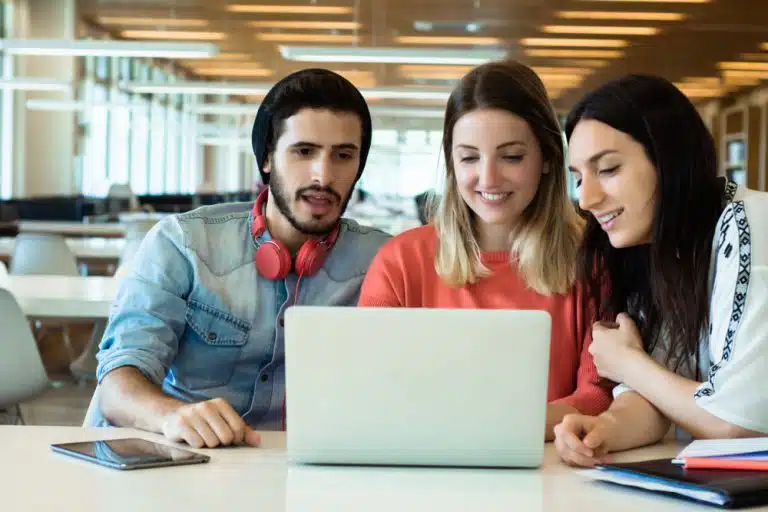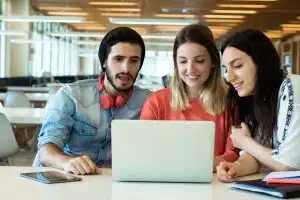 Your financial aid notice will indicate the maximum amount you can earn during the academic year, with limits of 20 hours per week during classes and 40 hours per week during breaks. If desired, you can choose to convert all or part of your Work-Study award into a loan.
Loans
While UPenn strives to meet the full demonstrated need of undergraduate students through grants and work-study, loans are also available to supplement your financial aid package. Different loan programs are accessible to undergraduate and graduate students, as well as parents. These programs offer fixed or variable interest rates depending on your financial circumstances.
It is important to note that loans are not automatically included in your initial financial aid package, but you have the option to borrow to help meet your Expected Family Contribution or replace work-study earnings.
UPenn's Student Financial Services can provide guidance on federal and alternative student loan options, and loans are typically available to students enrolled at least half-time.
Summer Aid
UPenn also recognizes that financial needs extend beyond the traditional academic year. To help students take advantage of summer opportunities that might otherwise be financially out of reach, the university offers summer financial aid. These funds can be used for summer courses, internships, research projects, and more.
Emergency Funding
Lastly, UPenn offers emergency funding for students who encounter unforeseen financial hardships that might hinder their academic progress. This assistance underscores UPenn's commitment to supporting students in all circumstances, ensuring that financial difficulties do not impede your educational journey.
Understanding the financial aid options available to you at UPenn is crucial in planning for your education. Grants, work-study opportunities, and loans can help alleviate the financial burden and ensure that you can fully focus on your academic pursuits.
For more detailed information and specific application deadlines, be sure to visit UPenn's financial aid website and consult with your financial aid counselor.
Tips for Managing the UPenn Cost of Attendance's
With the significant financial investment that comes with attending a prestigious institution like the University of Pennsylvania (UPenn), it is essential to know how to effectively manage your educational expenses.
Whether you are an incoming freshman or a current student, these practical tips for managing the UPenn cost of attendance can help you budget wisely and make the most of your resources.
Create a Budget and Stick to It
Having a solid budget is the cornerstone of effective financial management. Start by listing your income sources, including financial aid, work-study earnings, personal savings, and family contributions.
Next, itemize your expenses, including tuition, housing, meals, textbooks, and personal expenses. Once you have got a clear picture of your income and expenditures, you can allocate your funds accordingly.
Remember, a budget is not static. It's a living document that requires regular updating and adjusting as your situation changes. There are many free budgeting tools and apps available to help you stay on top of your finances.
Save on Textbooks
Textbooks can be a considerable expense. To save on these costs, consider buying used books, renting textbooks, or even using digital versions when possible. UPenn's library also offers a vast array of resources, and many textbooks may be available for loan.
Furthermore, there are online platforms where students can sell or exchange textbooks, helping you recover some of your costs at the end of the semester.
Explore Work-Study and Part-Time Job Opportunities
Work-study programs and part-time jobs are excellent ways to earn money while gaining professional experience. Besides helping you cover your educational expenses, they provide valuable work experience and could lead to networking opportunities. Remember to balance your work commitments with your academic workload.
Make Wise Housing and Meal Plan Choices
UPenn offers various housing and meal plan options. While living on campus might offer convenience and a close-knit community, off-campus housing could be more cost-effective, depending on the location and number of roommates.
Similarly, choose a meal plan that suits your eating habits. If you are a light eater or enjoy cooking, you might not need the largest meal plan.
Utilize Payment Plans for Tuition and Fees
Paying your tuition and fees in one lump sum can be daunting. To help ease this burden, UPenn offers a monthly payment plan that allows you to spread your tuition payments over several months. This can make your educational costs more manageable and less overwhelming.
Take Advantage of Student Discounts
Many local businesses and online platforms offer student discounts. From technology products to entertainment and dining, always check if a student discount is available. These savings might seem small individually, but they can add up significantly over time.
Managing the UPenn cost of attendance can be a challenging task, but with careful planning and utilization of the available resources, it is possible to navigate the financial aspect of your education successfully.
Remember to explore grant options, consider work-study opportunities, and explore outside scholarships to supplement your financial aid package.
Additionally, be mindful of budgeting, seek financial guidance when needed, and stay informed about loan options. By taking proactive steps and making informed decisions, you can ensure that your UPenn experience is not only academically enriching but also financially manageable.
Is UPenn Worth It?
Choosing a college is not only about selecting a place to study for the next few years; it is about investing in your future. With the high UPenn cost of attendance, you might be asking, "Is UPenn worth it?"
To answer this question, let's examine the value that UPenn education offers.
Quality of Education
As an Ivy League institution, UPenn offers a world-class education. The faculty includes renowned scholars, researchers, and industry experts. UPenn also boasts small class sizes, allowing for personalized attention and mentorship.
Furthermore, the diverse range of academic programs ensures students can explore various interests and disciplines.
Career Opportunities and Earnings Potential
UPenn has a strong track record of graduates securing high-paying jobs across various industries. According to data from the U.S. Department of Education, Penn graduates achieve the highest median salaries compared to Ivy League students receiving federal aid.
UPenn's dedicated Career Services Office provides robust support for students, from internship placements to job search strategies and networking opportunities.
Networking and Connections
UPenn's community is a powerful network that can open doors to opportunities. The university's alumni network spans across the globe and includes industry leaders, entrepreneurs, and changemakers. These connections can be invaluable for internships, job placements, and mentorship.
Student Experience and Campus Life
The benefits of attending UPenn extend beyond academics. The vibrant campus life, rich in traditions and diverse in experiences, offers an enriching college experience. From hundreds of student-run organizations to NCAA Division I sports, students have ample opportunities to grow and learn outside the classroom.
Financial Aid and Support
While the sticker price of UPenn may seem high, the university is committed to making education accessible and affordable. UPenn's financial aid program, which meets 100% of demonstrated financial need with grants and work-study funding, ensures that students can graduate debt-free. This commitment reduces the financial burden and makes UPenn education more attainable.
Determining the worth of a UPenn education is a highly individual decision that depends on your career aspirations, financial circumstances, and personal goals. However, considering the high-quality education, robust career prospects, and a comprehensive financial aid, many students find that UPenn offers a significant return on investment.
UPenn offers a world-class education, robust career opportunities, and comprehensive support, making it a worthwhile consideration for many. As you journey through this critical life decision, remember that investing in knowledge always pays the best interest.
AdmissionSight, a leading college admission consulting company, is crucial in helping students make informed decisions about their aspirations of attending the University of Pennsylvania.
With our experts' extensive knowledge of UPenn's academic programs, campus culture, and admission criteria, AdmissionSight provides valuable insights and guidance to prospective students.
Moreover, we offer personalized consultations, assisting students in assessing their academic profile, extracurricular involvement, and overall fit with UPenn.
To develop a strategic approach to stand out in the competitive application process, schedule an initial consultation with AdmissionSight today!