UPenn Enrollment
The University of Pennsylvania, one of the eight universities that make up the Ivy League, was established in 1740. Initially, UPenn operated as a charitable institution. Later, in 1751, it was transformed into an academy, largely as a result of Benjamin Franklin's diligent efforts. Let's learn more about UPenn enrollment.
Currently, the University of Pennsylvania is home to 4 undergraduate institutions:
The Wharton School of Business, the School of Nursing, the School of Engineering and Applied Science, and the School of Arts and Sciences
Law, veterinary medicine, medicine, dental medicine, social work, fine arts, communication, and education are additional graduate and professional programs offered by the university.
How Many Students Are Enrolled At UPenn?
If the University of Pennsylvania is one of your top choices, you should check how many students are enrolled at UPenn.
UPenn enrollment for Fall 2021 has 28,038 total students: 23,030 are full-time students while 5,008 are enrolled part-time. Full-time students consist of 10,106 undergraduates and 12,924 post-graduate students.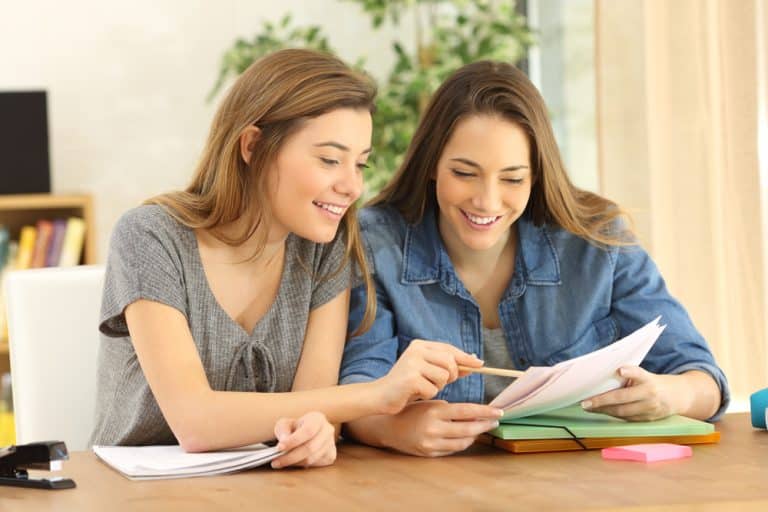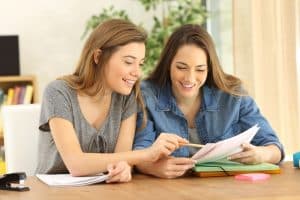 A total of 56,332 applications were submitted to Penn for admission to the Class of 2025. There were 3,304, or 6%, of these applicants who received admission offers. In Fall 2021, 93% of the admitted students were among the top 10% of their high school graduating class. However, the freshman class of this year matriculated only 2,418 students.
What Is UPenn's Acceptance Rate?
UPenn made the decision to not reveal the Class of 2026 admissions rates. The institution made the choice to highlight the class's diversity and accomplishments as a whole. According to UPenn, 40% of admitted students had jobs during their high school years, and 80% had done volunteer work. About 30% of high school students engaged in research.
In December 2021, UPenn released their Early Admission results for the Class of 2026. This prestigious university reported that 1,218 applicants were accepted early, with a 15.6 percent acceptance rate overall. We advise you to submit an early application to improve your chances of UPenn enrollment.
In comparison to the Class of 2024 and somewhat less than the Class of 2025, UPenn received roughly 15,000 more applications for the Class of 2026. To show what is UPenn's acceptance rate, the data below reflect the three-year trends:
| | | | |
| --- | --- | --- | --- |
| | Class of 2024 | Class of 2025 | Class of 2026 |
| Total Freshman Applicants | 42,205 | 56,333 | 55,000 |
| Accepted Applicants | 3,404 | 3,304 | Withheld |
| Total Admission Rate | 8.10% | 5.90% | 4.40% |
What GPA Is Required For UPenn?
It's important to review what GPA is required for UPenn when thinking about how to get into the university. The average GPA at Penn is 3.9. Due to its low acceptance rates for both regular decision and early decision, the institution is extremely competitive. Performance in high school is "the single most critical element in the student selection process," according to the UPenn admissions website.
Choose challenging yet suitable high school classes to maintain a GPA that is higher than the UPenn average. For instance, you might not want to insist on taking AP Calculus BC in your senior year if you have taken regular math classes your whole academic career. However, the best approach to demonstrate intellectual strength is to excel in difficult classes. Finding the ideal balance in your course schedule is key.
Don't panic if you're a high school junior or senior wondering about UPenn enrollment but realizing you can't satisfy the average GPA requirement by the deadline for Penn applications. Keep in mind that your application is more than just your grades.
Your GPA ultimately demonstrates to UPenn admissions officers how you might manage their course load. You can still submit a solid application even if your GPA is below the UPenn average if you can compensate with strong UPenn SAT scores, extracurricular activities, and UPenn supplemental essays. Before the UPenn application deadline, begin strategizing to present your best self.
Is UPenn Test Optional for 2023?
Applicant queries usually include "Is UPenn test optional for 2023?" Penn is aware that the pandemic's effects have been widespread, unequally distributed, and, for some families, all-pervasive. The extraordinary resiliency, imagination, and agility shown by the applicants have given UPenn hope. Penn will maintain its test-optional approach through the 2022–23 admissions cycle in light of this. All first-year and transfer applicants must meet the extension requirements.
For the upcoming UPenn enrollment, Penn Admissions won't require ACT or SAT test results, and applicants who opt not to submit their scores won't be penalized in the admissions process. The school will keep reviewing every aspect of a candidate's application as part of our thorough screening procedure.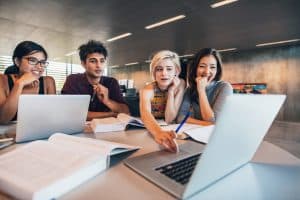 Penn will still accept SAT and ACT results from applicants who want to include testing as part of their applications. For early decision applicants, they will take ACT and SAT results until November test dates, and for regular decision applicants, they will accept scores through December 2022. Self-reported test scores will still be accepted at the time of submission. Prior to matriculation, accepted candidates who submitted test results as part of their applications will need to present official score reports.
What Are the Requirements For UPenn Enrollment?
SAT Score Requirements for UPenn
When it comes to minimum score criteria, the University of Pennsylvania is an extremely competitive institution. UPenn's 25th percentile SAT score is 1450. It indicates that fewer than 25% of accepted students have test results below 1450.
UPenn's 75th percentile SAT score is 1560. This indicates that almost 75% of accepted students received scores below 1560. We were able to find that the average (50th percentile) SAT score for UPenn is 1505.
Additionally, you can focus on the respective 25th and 75th percentiles of both parts. The 25th and 75th percentile scores in math are 750 and 800, respectively. The 25th percentile and 75th percentile scores for EBRW are 700 and 760, respectively. As you can see, you need more points in the math category to equal EBRW's percentile score.
Try to score more than necessary in the other section if you believe you are poor in one. As a result, you can still reach the requisite composite score even if you receive more points than necessary in one section but fewer in another.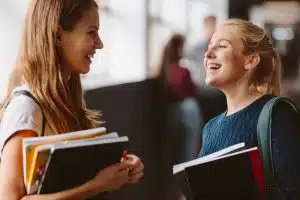 The college's SAT score policy determines how it will estimate students' results. Every school has a distinct version of this policy. The "highest portion" strategy is what UPenn does in this situation. This practice is known as "superscoring." The University will take into account your highest section SAT score across all tries when enforcing this regulation.
You twice took the SAT, for instance. Your composite score on the first try was 1540. Math makes up 780 of the 1540 total points, while EBRW makes up 760. You again received a composite SAT score of 1540 when you took the test again. However, this time he scored 780 in EBRW and 760 in Math.
As a result, your first and second attempts yielded your highest scores in math and EBRW, respectively. The highest score for each subject will be taken into account because of UPenn's policy of counting the highest section score. Therefore, UPenn will consider both your Math and EBRW scores to be 780. The student gains since his score rose by 20 points, increasing to 1560.
Therefore, taking the SAT exam again is essential since the superscoring policy benefits students. It boosts your chance of improving your overall score.
ACT Score Requirements for UPenn
UPenn's composite ACT score falls into the 25th and 75th percentiles at 33 and 35, respectively. There are no minimum score requirements at UPenn. It will be challenging for you to get accepted if your score is below the 25th percentile.
The average of the four section scores makes up the ACT composite score. To achieve the desired composite score, you must achieve your goals in each section.
UPenn likewise employs the superscoring approach for ACT scores. Here, they will take into account your highest individual score from multiple attempts in each part.
For instance, you've taken the ACT test twice. You initially obtained the following figures:
Science: 34
Math: 34
Reading: 28
Writing: 32
Therefore, the Composite ACT score on the first try is 32.
Your second try yielded the following results:
Science: 30
Math: 32
Reading: 35
Writing: 35
As a result, the second attempt's Composite ACT score is 33.
However, because UPenn employs superscoring, the highest individual score from the two attempts will be used. Your best part scores will therefore be:
Science: 34
Math: 34
Reading: 35
Writing: 35
Since you cannot receive an ACT score in decimal form, colleges will only take the highest whole number into account. The average score is 34.5. So, after superscoring, the composite ACT score will be 35.
As a result, we advise you to take the ACT several times before submitting an application to UPenn.
Let's move on to what are the requirements for UPenn enrollment.
Application Requirements for UPenn
Essential Documents
Common Application or Coalition Application with an essay tailored to Penn.
Official transcript from high school (must submit from the school by the school counselor or other officials).
School Report; • Counselor Recommendation (from the school counselor) (By the school counselor)
Academic Teacher Evaluations: Letters of recommendation from two professors who instruct in-demand disciplines including math, science, and English, among others.
Early Decision Accord (only if applying for Early Decision).
Mid-Year Report: By February 15, 2021, the report is necessary for Early Decision. After you receive your mid-year grades, the school must submit the report for Regular Decision.
Final Report (for students matriculating): June Standardized Test is necessary.
The SAT/ACT test was declared optional by UPenn for the 2020–21 academic year because to the Covid-19 Pandemic. It implies that taking the relevant test is not necessary. However, if you prefer, you can still submit the results. If you fail to submit your SAT scores, you will be at a disadvantage.
Ninety percent of applicants are offered interviews at UPenn. Interviews are used to learn more about applicants.
Additional Resources: Fine Arts Supplement (deadline is 10 days after application submission).
Additional Letters of Support
Financial Aid Material: You must submit financial aid documentation if you want to apply for financial aid.
How To Get Into UPenn?
How Do Applications Get Evaluated At the University of Pennsylvania?
You might be curious about the application review procedure when thinking about how to get into UPenn. Fortunately, Penn Admissions' YouTube video, "Advice on Navigating the College Admissions Process," clarifies the procedure. The "complete whole person review" that UPenn conducts for each applicant is described in detail here. Four categories are used by UPenn Admissions to categorize this review:
Academic Performance
Activities
Essays
Interviews
In-depth information about what UPenn looks for in each of these categories is provided in this UPenn Admissions video. Since academics are UPenn's top focus, keep an eye on the university's average GPA and highly consider sending in your SAT scores. When getting your materials ready before the UPenn application deadline, you may check AdmissionSight's tips on how to get into UPenn.
Will Pennsylvania University Check My Social Media?
Many candidates consider their social media presence when learning how to get into UPenn. But don't worry—UPenn won't be looking through your social media, according to Penn's former Dean of Admissions. It is simply not feasible given the tens of thousands of applications that are submitted annually. Therefore, when trying to figure out how to get into UPenn, there is no need to deactivate your accounts or alter your usernames. Only the application documents you provide will be reviewed by UPenn.
Is the University of Pennsylvania the Right Place for Me To Attend?
The query of how to get into UPenn should come after this crucial one because it is more significant. Frequently, candidates neglect to examine whether a school is a good fit for them in favor of worrying about whether admissions officers will think they belong there.
How to decide if UPenn is the appropriate school for you:
Go to the University of Pennsylvania's "About" website and arrange a campus visit or a virtual one. This will enable you to assess whether UPenn and your values are compatible and whether you can envision yourself as a student. Do you enjoy where you are? class sizes? Putting a priority on socially conscious activity, innovation, and research?
Look at UPenn's degrees and programs to see whether they align with your interests. This will enable you to respond to the question, "Why UPenn?" This question will also be addressed in your UPenn interview and extra writings.
Check to see whether UPenn has any extracurricular activities, groups, or programs that you may imagine yourself trying for the first time and that are outside of your comfort zone. This is a fantastic method to advance your education. You can use it to assist you in creating your UPenn additional essays.
Should I Choose Early or Regular Decision?
The next decision to make if you decide that UPenn is a good school for you is whether to apply to ED or RD. Apply to ED if UPenn is your top option and you won't even consider attending any other institution. But it's also fine if you want to learn more about other schools and aren't yet ready to focus only on UPenn. Utilize RD.
You won't be punished for submitting an RD application because UPenn does not take proven interest into account when reviewing applications. Additionally, applying ED won't increase your chances of UPenn enrollment.
Added advice for applying to the University of Pennsylvania:
Think ahead.
Start developing a solid academic portfolio as soon as you enter high school. Then, around your junior year, begin preparing your UPenn SAT or ACT results. Finally, gather your application materials well in advance of the UPenn application deadline throughout the summer before your application is due.
Construct a story.
How does your application tell a story? Make sure your application incorporates this tale. If you are an artist who is passionate about bringing about social change, emphasize your coursework, extracurricular activities, and unique life experiences. Make it simple for the admissions staff at Penn to imagine who you are and how you might fit into student life there.
Seek assistance.
Before the UPenn application deadline, have someone you trust evaluate your materials. So that they can identify any last-minute mistakes, ask them to review to evaluate your application long before the UPenn application deadline.
Even though it may feel intimidating to apply to a demanding school like UPenn, keep in mind that in the end, you are building your future. Don't let numbers like the admission rate for UPenn Early Decision, overall acceptance rate, or UPenn average GPA intimidate you. Those figures are but one element of an intricate UPenn enrollment procedure. Just keep in mind to enjoy yourself and make the most of the situation. In addition to that, AdmissionSight is here to assist you! Don't hesitate to get in touch with us at any time to find out more about the services we provide.