UPenn vs. Swarthmore: Which College is Right for You?
Choosing the right college can be a daunting task, especially when there are so many great institutions to choose from. Two top-ranked colleges in the United States are the University of Pennsylvania (UPenn) and Swarthmore College. In this article, we will compare UPenn vs. Swarthmore extensively to help you decide which college is right for you.
These two institutions are in Pennsylvania and are renowned for their academic excellence, distinguished faculty, and vibrant campus life.
Location and Campus: Where Are They Located and What Are the Campuses Like?
UPenn is located in the heart of Philadelphia, while Swarthmore is located in the suburbs of Philadelphia. Both campuses are stunningly beautiful, with modern facilities, state-of-the-art technology, and world-class faculty.
UPenn's campus is more urban, with bustling city streets, while Swarthmore's campus is more suburban, with lush greenery and natural beauty. Each campus offers unique advantages, and your preference will depend on whether you prefer the energy of a city or the tranquility of the suburbs.
Additionally, both UPenn and Swarthmore have a strong sense of community and offer a variety of extracurricular activities for students to get involved in. UPenn has over 400 student organizations, ranging from cultural clubs to sports teams, while Swarthmore has over 100 student-run clubs and organizations.
Both campuses also have a strong commitment to service and offer opportunities for students to engage in community service projects and volunteer work. Overall, both UPenn and Swarthmore provide a well-rounded college experience with a balance of academic rigor, community involvement, and personal growth.
UPenn vs. Swarthmore: Admissions Process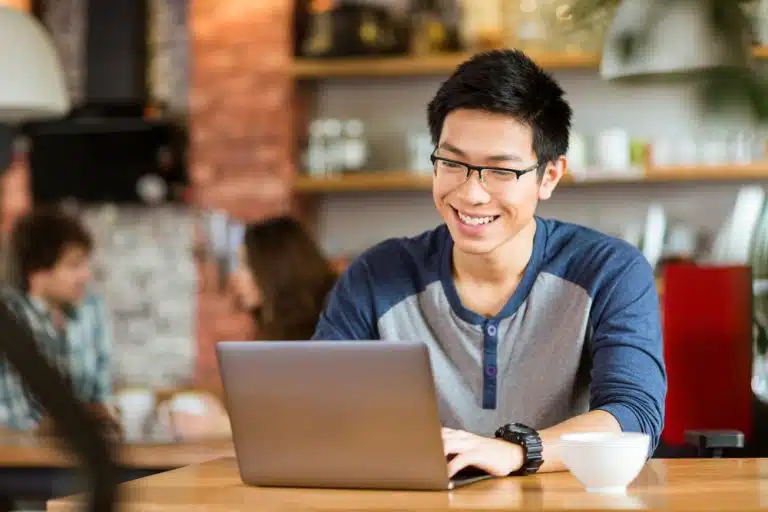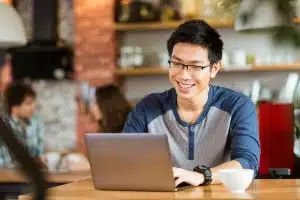 The admissions process at UPenn and Swarthmore is highly competitive, with both schools receiving thousands of applications every year. To apply to UPenn or Swarthmore, you need to submit a Common Application and provide transcripts, essays, letters of recommendation, and standardized test scores.
Additionally, Swarthmore requires an interview for every applicant, while UPenn offers optional interviews. Both institutions also have a need-blind admissions policy and offer generous financial aid packages to eligible students.
It is important to note that both UPenn and Swarthmore have unique application requirements and deadlines. UPenn offers Early Decision and Regular Decision options, with Early Decision applications due in November and Regular Decision applications due in January.
Swarthmore, on the other hand, only offers Regular Decisions and has a deadline of January 1st. It is recommended that applicants carefully review the admissions requirements and deadlines for each school to ensure they submit a complete and timely application.
Academic Programs: Comparing the Majors and Minors Offered at UPenn and Swarthmore
Both UPenn and Swarthmore offer a wide range of majors and minors across various fields of study. UPenn has 12 undergraduate schools and offers over 90 majors in disciplines such as engineering, business, psychology, and political science.
Swarthmore, on the other hand, is a liberal arts college and offers over 40 majors and minors in fields such as biology, economics, philosophy, and English. Both institutions provide students with ample opportunities to customize their academic experience and explore different fields.
Despite the differences in the number of majors and minors offered, both UPenn and Swarthmore have a strong commitment to interdisciplinary studies. At UPenn, students can pursue dual degrees across different schools, such as a degree in engineering and business or a degree in nursing and healthcare management.
Swarthmore also encourages interdisciplinary studies through its Honors Program, which allows students to design their own majors and conduct independent research across multiple disciplines.
This emphasis on interdisciplinary learning prepares students for a rapidly changing job market that requires a diverse skill set and the ability to think critically across different fields.
UPenn vs. Swarthmore: Faculty
UPenn and Swarthmore have highly qualified and experienced faculties, and students can expect to learn from world-renowned professors who are experts in their fields. UPenn has over 4,000 faculty members, with a student-to-faculty ratio of 6:1. Swarthmore has a student-to-faculty ratio of just 8:1, allowing for more personalized attention and mentoring from professors.
Furthermore, both universities have a diverse faculty, with professors from different backgrounds and cultures, providing students with a global perspective on various subjects. This diversity also allows for a range of teaching styles and approaches, catering to different learning needs and preferences.
In addition, both UPenn and Swarthmore have a strong emphasis on research, and many of their professors are actively engaged in cutting-edge research in their respective fields. This means that students have the opportunity to work alongside their professors on research projects, gaining valuable hands-on experience and contributing to the advancement of knowledge in their field of study.
UPenn vs. Swarthmore: Student Life
UPenn and Swarthmore offer vibrant campus communities with numerous opportunities for extracurricular involvement, including clubs, sports teams, and social organizations. UPenn boasts a robust Greek life, with fraternities and sororities playing a significant role in the campus social scene.
Swarthmore, on the other hand, emphasizes social responsibility and community engagement with a strong commitment to diversity and inclusion.
Aside from extracurricular activities, UPenn and Swarthmore offer a variety of resources to support student well-being. UPenn has a comprehensive student health center, counseling and psychological services, and a student-run peer counseling program.
Swarthmore has a similar range of resources, including a wellness center, counseling services, and a student-run crisis hotline.
Additionally, both universities have a strong focus on academic excellence and offer a range of academic support services. UPenn has a writing center, tutoring services, and academic advising, while Swarthmore has a writing associates program, peer tutoring, and academic coaching.
With these resources and a supportive campus community, students at UPenn and Swarthmore are well-equipped to thrive both academically and personally.
Housing Options: On-Campus Housing vs Off-Campus Apartments
Both UPenn and Swarthmore offer on-campus housing for students, with various options to suit different preferences and budgets. UPenn has over 10 residential colleges, while Swarthmore offers traditional residence halls, suites, and houses. Additionally, both institutions have off-campus apartment options for students who prefer more independence.
Living on campus can be a great way to immerse yourself in the college experience fully. You'll be surrounded by other students, have easy access to campus resources, and be able to participate in a variety of activities and events. However, on-campus housing can also be more expensive than off-campus options, and you may have less privacy and freedom.
Off-campus apartments can offer more independence and privacy and potentially lower costs. However, you'll need to factor in additional expenses such as utilities, transportation, and groceries.
It's also important to carefully research and choose a safe and convenient location and consider the distance from campus and the potential impact on your social life and involvement in campus activities.
UPenn vs. Swarthmore: Financial Aid and Scholarships
Both UPenn and Swarthmore are committed to making education accessible to all students, regardless of their financial backgrounds. Both institutions offer generous financial aid packages, including grants, scholarships, loans, and work-study programs.
However, Swarthmore has a higher percentage of need-based aid, meaning that a larger portion of tuition and living expenses is covered by grants and scholarships.
It is important to note that both UPenn and Swarthmore have different application processes for financial aid and scholarships. UPenn requires the CSS Profile and the FAFSA, while Swarthmore only requires the FAFSA.
Additionally, both institutions have different deadlines for submitting financial aid applications, so it is important to check their websites for specific information.
Internships and Career Opportunities: Finding Employment after Graduating from UPenn or Swarthmore
UPenn and Swarthmore have robust career centers that offer students access to internships, job fairs, and networking opportunities with alumni and employers. UPenn has a career services office that offers various resources and programs to students, such as career counseling, job search tools, and career-related events.
Swarthmore also has a well-regarded career services office that provides students with personalized coaching and career exploration programs.
Additionally, both UPenn and Swarthmore have strong alumni networks that can be a valuable resource for students seeking employment after graduation. Alumni often provide mentorship, job leads, and networking opportunities that can help students launch their careers.
UPenn's alumni network is particularly extensive, with over 300,000 alumni worldwide, while Swarthmore's alumni network is known for its close-knit community and willingness to support fellow alumni.
UPenn vs. Swarthmore: Sports and Extracurricular Activities
UPenn and Swarthmore have various sports teams, clubs, and organizations that cater to different interests and hobbies. UPenn is a Division I school and offers various sports teams, including football, basketball, and lacrosse.
Swarthmore also has a range of recreational sports, including intramural sports, dance teams, and martial arts clubs. Both institutions offer numerous opportunities for students to get involved and find a community on campus.
In addition to sports teams and clubs, UPenn and Swarthmore also have a variety of extracurricular activities for students to explore. UPenn has over 450 student organizations, including cultural groups, political organizations, and community service clubs.
Swarthmore has over 100 student-run clubs and organizations, ranging from academic groups to social justice organizations. These extracurricular activities provide students with the opportunity to pursue their interests outside of the classroom and connect with like-minded individuals.
UPenn vs. Swarthmore: Alumni Network
UPenn and Swarthmore have extensive alumni networks that offer students numerous opportunities for mentorship, networking, and career advancement. Both institutions have active alumni associations, with many graduates occupying prominent positions in various industries.
One of the benefits of being part of an alumni network is the ability to connect with graduates who share similar interests and career goals. Many alumni associations organize events and programs that bring together alumni from different industries and fields, providing opportunities for networking and collaboration.
Additionally, alumni networks can be a valuable resource for job seekers. Many alumni associations have job boards or career services that are exclusively available to alumni, providing access to job opportunities that may not be advertised elsewhere. Graduates can also offer advice and guidance to current students and recent graduates who are navigating the job market.
Reputation and Rankings: Comparing the Prestige of UPenn and Swarthmore
Both UPenn and Swarthmore are prestigious institutions with worldwide recognition for their academic excellence and research contributions. However, UPenn is consistently ranked higher than Swarthmore in various university rankings and is considered more prestigious by some employers.
Nonetheless, Swarthmore's commitment to the liberal arts has earned it a reputation for rigor and intellectual curiosity.
One factor that contributes to UPenn's higher ranking is its larger size and broader range of academic programs. With over 12 schools and numerous interdisciplinary centers, UPenn offers students a wider variety of academic opportunities and resources. Swarthmore, on the other hand, has a smaller student body and focuses solely on undergraduate education in the liberal arts.
Despite these differences, both UPenn and Swarthmore have produced numerous successful alumni who have made significant contributions in their respective fields. UPenn boasts notable alumni such as Elon Musk, Warren Buffett, and Noam Chomsky.
At the same time, Swarthmore has produced accomplished individuals such as economist Amartya Sen, writer James Michener, and former U.S. Secretary of State Madeleine Albright.
UPenn vs. Swarthmore: Cost of Attendance
The cost of attendance at UPenn and Swarthmore varies depending on several factors, including financial aid eligibility, housing options, and personal expenses. UPenn's tuition and fees for the 2021-2022 academic year are approximately $60,042, while Swarthmore's tuition and fees are approximately $56,066.
However, both institutions offer generous financial aid packages, and the net cost of attendance may be significantly lower for eligible students.
It's important to note that the cost of attendance includes not only tuition and fees but also room and board expenses. At UPenn, the average cost of room and board is approximately $17,182, while at Swarthmore, it is approximately $16,000.
Additionally, students should consider personal expenses such as textbooks, transportation, and other miscellaneous costs when budgeting for their education. It's recommended that students create a detailed budget to ensure they are financially prepared for the full cost of attendance.
Diversity on Campus: Examining Ethnicity, Gender, Sexual Orientation, etc.
Both UPenn and Swarthmore are committed to promoting diversity and inclusion on their campuses, with a diverse student body representing different backgrounds and identities. UPenn's undergraduate student body is approximately 46% ethnic minority, while Swarthmore's is approximately 46% students of color.
Both institutions also have strong LGBTQ+ communities and provide numerous resources and support for LGBTQ+ students.
In addition to promoting diversity and inclusion, both UPenn and Swarthmore also prioritize creating a safe and welcoming environment for all students. This includes implementing policies and programs to address discrimination, harassment, and bias incidents.
Both institutions have dedicated offices and staff members who work to support students who have experienced such incidents and to educate the campus community on how to prevent them.
Furthermore, both UPenn and Swarthmore offer a wide range of cultural and identity-based student organizations, events, and activities. These groups provide opportunities for students to connect with others who share similar backgrounds and experiences and learn about and celebrate different cultures and identities.
Some examples of these organizations include the Black Student League, the Asian Pacific Student Coalition, and the Queer Union.
UPenn vs. Swarthmore: Student-to-Faculty Ratio
As mentioned earlier, the student-to-faculty ratio at both UPenn and Swarthmore is relatively low, allowing for more personalized attention and mentorship from professors. This means that students can expect to receive individualized feedback, guidance, and support from faculty members, enhancing their academic experience and career development.
Moreover, a low student-to-faculty ratio also means that professors have more time to engage in research and scholarship, which can lead to exciting opportunities for students to participate in cutting-edge research projects. This can be particularly beneficial for students who are interested in pursuing graduate studies or careers in research.
Additionally, a low student-to-faculty ratio can foster a sense of community and collaboration among students and faculty. With smaller class sizes, students have more opportunities to interact with their professors and peers, engage in discussions, and participate in group projects.
This can create a more dynamic and engaging learning environment where students can develop strong relationships with their professors and classmates and build a supportive network that can last beyond their college years.
Career Services Office: How UPenn or Swarthmore Helps Students Find Jobs After Graduation.
Both UPenn and Swarthmore have excellent career services offices that offer students a range of resources and programs to help them find jobs after graduation. These resources include career counseling, job search tools, networking opportunities with employers and alumni, and career exploration programs.
Students can also access internship opportunities and job fairs through these offices, helping them to connect with potential employers and gain relevant experience.
Additionally, both universities have partnerships with various companies and organizations, providing students with exclusive job opportunities and access to industry-specific events. The career services offices also offer workshops and seminars on resume writing, interviewing skills, and job search strategies to help students prepare for the job market.
Furthermore, alumni networks are available to provide mentorship and guidance to recent graduates as they navigate their career paths.
UPenn vs. Swarthmore: Study Abroad Opportunities
Both UPenn and Swarthmore offer numerous study-abroad opportunities, allowing students to gain international experience and cultural immersion while earning credits toward their degree.
UPenn has partnerships with over 90 program providers in more than 40 countries, while Swarthmore has various global education programs, including faculty-led trips and semester-long programs in different countries.
Overall, choosing between UPenn and Swarthmore depends on your individual preferences and priorities. Both institutions offer exceptional academic programs, distinguished faculties, and vibrant campus communities, making them excellent options for any prospective student.
Consider the factors discussed in this article carefully, weigh them against your goals and values, and make an informed decision that fits your needs.
It is important to note that studying abroad can be a life-changing experience that enhances your academic and professional skills and broadens your perspective and worldview. By immersing yourself in a different culture, you can better understand global issues, develop cross-cultural communication skills, and build a network of international contacts.
Are you feeling overwhelmed by the college admission process? Look no further! AdmissionSight is here to guide you toward success. With our specialized college admission consultation service, we offer personalized assistance tailored to your unique goals and aspirations.
Our experienced consultants will provide expert advice on crafting a standout application, selecting the right colleges, and navigating the complex admissions world. Don't let stress hold you back—let AdmissionSight be your trusted partner on your journey to higher education. Contact us today to take the first step toward a brighter future.