USC and Amherst: A Comparison of Two Top Universities
Are you considering where to apply for undergraduate studies? Are you having a hard time deciding between USC and Amherst? This article is here to help you. make a well-informed decision. Here's a comprehensive comparison of the two universities, covering various aspects such as location, campus, admission requirements, academic programs, student life, athletics, career services and alumni network, diversity, and more. So grab a cup of coffee, sit back, and read on.
Location and Campus Comparison: USC vs Amherst
The location of a university plays a critical role in deciding where to study. USC is situated in sunny Los Angeles, California, while Amherst is located in a small town in Western Massachusetts. The USC campus is spread over 226 acres of land and is home to some of the most beautiful buildings in the country, such as the Alumni Park and the Doheny Library. Amherst College, on the other hand, boasts a picturesque campus with a combination of modern and historical buildings spread over 1,000 acres of land.
While USC's proximity to Hollywood and the beach makes it an attractive option for many students, Amherst's peaceful and serene environment offers a perfect escape from the hustle and bustle of city life. Both universities have excellent facilities such as dining halls, fitness centers, libraries, and more, but USC is known for its more modern and state-of-the-art facilities.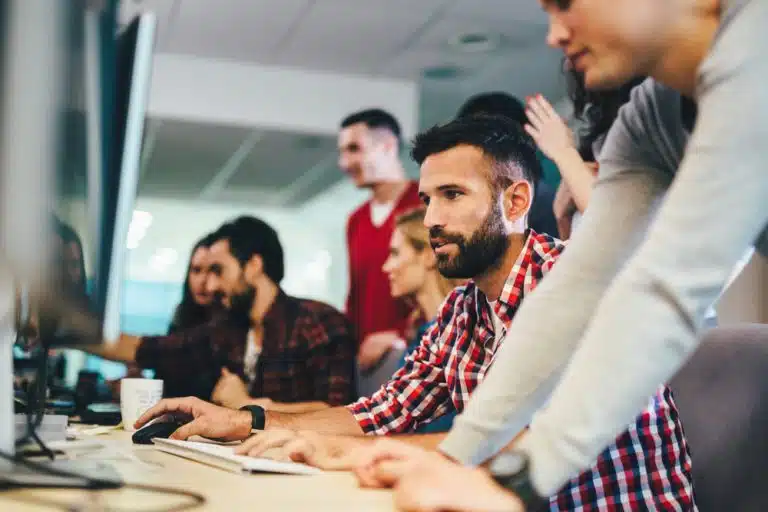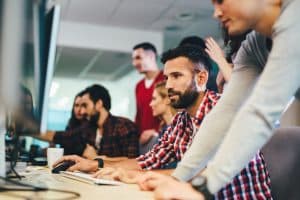 Another factor to consider when comparing the location and campus of USC and Amherst is the weather. Los Angeles has a warm and sunny climate throughout the year, which is perfect for outdoor activities and sports.
In contrast, Amherst experiences cold winters and mild summers, which may not be ideal for students who prefer warmer weather. However, the changing seasons in Amherst offer a unique experience for students who want to witness the beauty of fall foliage and snow-covered landscapes.
Admission Requirements and Acceptance Rates: USC vs Amherst
Both USC and Amherst are highly selective when it comes to admitting students. USC accepts around 11% of its applicants, while Amherst accepts around 11.5%. USC's average SAT score for admitted students is around 1440, while Amherst's average SAT score is around 1480. USC requires students to submit either SAT or ACT scores, while Amherst has a test-optional policy.
Admission to both universities is competitive, but your chances of being accepted depend on more than just standardized test scores. Other factors such as extracurricular activities, essays, and letters of recommendation play a crucial role in the admission process.
It's important to note that both USC and Amherst have holistic admission processes, meaning they consider the whole applicant and not just their academic achievements. USC, for example, values leadership and community involvement, while Amherst looks for students who are intellectually curious and have a passion for learning. Therefore, it's important to showcase your unique strengths and interests in your application to increase your chances of being accepted.
Academic Programs and Majors Offered: USC vs Amherst
Both universities offer a wide range of academic programs and majors. USC has a total of 23 schools and colleges, offering over 150 majors. The most popular majors at USC include Business Administration, Cinematic Arts, and Communication. Amherst, on the other hand, has five schools and offers 39 majors. The most popular majors at Amherst include Economics, Political Science, and Mathematics.
USC is known for its strong programs in the arts, including its renowned School of Dramatic Arts and Thornton School of Music. The university also offers unique interdisciplinary programs, such as the World Bachelor in Business program, which allows students to study at three different universities around the world and earn degrees from all three.
Amherst, on the other hand, is known for its strong liberal arts curriculum and emphasis on critical thinking and writing skills. The college also offers a variety of research opportunities for students, including the chance to work with faculty on independent research projects.
Research Opportunities and Funding: USC vs Amherst
Both USC and Amherst offer excellent research opportunities for students. USC is known for its cutting-edge research programs in fields such as medicine and engineering, and its research funding exceeds $700 million annually. Amherst also has a strong commitment to research and offers numerous opportunities for students to engage in research projects.
USC has a vast network of research centers, such as the USC Norris Comprehensive Cancer Center and the Southern California Earthquake Center, while Amherst has numerous research centers focused on various areas such as neuroscience, environmental studies, and more.
Additionally, USC has a strong emphasis on interdisciplinary research, encouraging collaboration between different departments and fields of study. This allows for a more holistic approach to research and often leads to groundbreaking discoveries. Amherst also values interdisciplinary research and offers programs such as the Five College Consortium, which allows students to take courses and conduct research at nearby colleges.
Both USC and Amherst also offer various funding opportunities for research projects. USC has a dedicated Office of Research that provides funding for faculty and student research, while Amherst offers grants and fellowships for students to pursue independent research projects.
Tuition Fees and Financial Aid: USC vs Amherst
The cost of tuition and financial aid options is an important factor when comparing universities. USC's tuition is $58,133 per year, while Amherst's tuition is $58,640 per year. Both universities offer financial aid to eligible students, with USC meeting 100% of demonstrated need for domestic students and 75% for international students. Amherst is need-blind in its admissions process, meaning that the ability to pay is not a factor in decisions regarding admission.
It's crucial to research and understand the various financial aid options and costs before applying to either university. In addition to financial aid, both USC and Amherst offer various scholarships and grants to students.
USC offers merit-based scholarships, such as the Trustee Scholarship and Presidential Scholarship, which cover full tuition and provide additional benefits. Amherst offers need-based scholarships, such as the Amherst College Scholarship, which covers the full cost of attendance for students with demonstrated need.
Furthermore, both universities have resources available to help students navigate the financial aid process and manage their finances while in school. USC has a dedicated Office of Financial Aid, while Amherst has a Financial Aid Office and a Student Financial Services Office to assist students with financial planning and budgeting.
Student Life and Extracurricular Activities: USC vs Amherst
Both USC and Amherst provide students with a wide range of extracurricular activities and a vibrant campus life. USC features over 1,000 student organizations and clubs, ranging from sports clubs to cultural organizations. Amherst's small size allows for a more intimate community, and students engage in activities such as theater productions, music performances, and more.
Student life at both universities is diverse and exciting, and there's never a shortage of opportunities to learn, grow, and have fun. However, there are some differences in the types of extracurricular activities offered at USC and Amherst.
USC's location in Los Angeles provides students with unique opportunities to engage in the entertainment industry, with many students pursuing careers in film, television, and music. On the other hand, Amherst's location in a small town in Massachusetts allows for more outdoor activities, such as hiking and skiing in the nearby mountains.
Athletics Programs and Facilities: USC vs Amherst
Sports play an essential role on both the USC and Amherst campuses. USC is home to numerous NCAA Division I teams, such as football, basketball, and volleyball, and has state-of-the-art facilities such as the USC Athletic Complex and the Los Angeles Memorial Coliseum. Amherst is a Division III school and has a range of sports teams, such as soccer, basketball, and softball, with great facilities such as the Orr Rink and Pratt Field.
Both universities offer an exciting and competitive athletic experience and provide opportunities for students to showcase their skills and compete at a high level. However, the athletic programs at USC and Amherst differ in terms of their focus.
USC places a strong emphasis on football and basketball, with these sports receiving the most attention and resources. In contrast, Amherst values a more well-rounded approach to athletics, with equal attention given to all sports teams, regardless of their popularity or success.
Additionally, USC's athletic facilities are often used for professional sports events, such as the Olympics and the Super Bowl, which provide students with unique opportunities to witness and participate in major sporting events. Amherst, on the other hand, focuses more on creating a close-knit community within its athletic programs, with many students participating in multiple sports and forming strong bonds with their teammates.
Career Services and Alumni Network: USC vs Amherst
Both USC and Amherst have excellent career services and alumni networks to help students transition into the workforce after graduation. USC has a wide range of career services, such as career counseling, workshops, and job fairs, and its alumni network boasts of more than 420,000 members worldwide. Similarly, Amherst has a robust network of over 20,000 alumni and offers various career services such as networking events and on-campus recruiting.
Both universities provide their students with the necessary tools and resources to succeed in their careers and build lifelong connections. However, there are some differences between the career services and alumni networks of USC and Amherst.
USC's career services are more focused on preparing students for careers in the entertainment and media industries, which are prominent in Los Angeles where the university is located. On the other hand, Amherst's career services are more diverse and cater to a wider range of industries.
Additionally, USC's alumni network is known for its strong connections in the entertainment industry, which can be beneficial for students pursuing careers in that field. Amherst's alumni network, on the other hand, is known for its strong connections in the finance and consulting industries.
Diversity and Inclusivity on Campus: USC vs Amherst
Creating a diverse and inclusive campus is a priority for both USC and Amherst. USC's student body is diverse, with over 26% of its students coming from underrepresented minority groups. Amherst's student body is also diverse, with over 48% of its students identifying as students of color.
Both universities have various initiatives and programs to promote diversity and inclusion, such as scholarship programs, support groups, and awareness events. However, there are some differences in the approaches taken by USC and Amherst.
USC has a strong emphasis on recruiting and retaining underrepresented minority faculty members, with a goal of increasing their representation to 25% by 2025. Amherst, on the other hand, has a focus on creating a more inclusive curriculum, with a requirement for all students to take at least one course in a field related to diversity and inclusion.
Prospective Student Experience at USC vs Amherst
USC and Amherst offer prospective students a range of experiences to help them determine if the university is the right fit. USC provides campus tours, open houses, information sessions, and even virtual tours for those unable to visit in person.
Similarly, Amherst offers campus tours and information sessions and has even created a virtual tour to allow prospective students to explore the campus from their homes. Both universities have opportunities for prospective students to engage with current students, learn more about the academic programs, and get a first-hand experience of campus life.
However, USC offers a unique experience for prospective students through its "Explore USC" program. This program allows high school juniors and seniors to spend a day on campus, attend classes, and meet with professors and current students. This immersive experience gives prospective students a deeper understanding of the academic and social aspects of USC.
On the other hand, Amherst offers a program called "Discover Amherst" which is a three-day program for high school seniors from underrepresented backgrounds. This program provides an opportunity for students to attend classes, meet with professors and current students, and learn more about the resources available to support their academic and personal growth at Amherst.
Job Prospects and Average Salaries for Graduates of USC vs Amherst
USC and Amherst are both known for producing successful and accomplished graduates. USC graduates go on to work at some of the most prestigious companies in various fields such as entertainment, technology, and healthcare.
The average salary for USC graduates is around $74,000 per year. Similarly, Amherst graduates are successful in fields such as finance, law, and medicine, with an average salary of around $58,000 per year.
However, it's important to note that salary isn't the only factor to consider when choosing a university. USC and Amherst offer different academic programs, campus cultures, and extracurricular activities. It's crucial to research and visit each university to determine which one is the best fit for your personal and academic goals.
Conclusion: Which University is Right for You?
Choosing between USC and Amherst can be challenging, as both universities offer unique experiences and opportunities. Ultimately, it depends on your interests, career goals, and personal preferences. If you prefer a more urban environment with cutting-edge facilities and a range of academic programs, USC may be the right choice for you. However, if you prefer a more intimate and personalized learning environment in a picturesque location, Amherst may be a better fit.
Whichever university you choose, both USC and Amherst offer exceptional opportunities to grow, learn, and succeed. We hope this article provided you with a well-informed comparison and helped you make the best decision for your future. Good luck with your applications!
Segue to AdmissionSight
At AdmissionSight, we firmly uphold the conviction that every student is entitled to the chance to pursue their dreams at their preferred college. Our mission is to equip you with the expert advice and unwavering support you need to secure a place at the schools you aspire to attend. We also did a comparison of USC and Cornell.
Don't let your future hinge on uncertainty. Reach out to AdmissionSight today to arrange a complimentary consultation and embark on the journey toward realizing your dreams. With our expert mentorship and steadfast support, the sky's the limit.