USC and NYU: A Look at the Differences
When it comes to choosing the right college, there are many factors to consider, such as location, campus life, academic programs, student life, job placement rates, alumni network, and much more.
In this article, we'll compare two of the most popular universities in the country: USC and New York University (NYU). We will examine the differences between these two schools in detail and help you decide which one is the right fit for you.
Location and Campus: Los Angeles vs New York City
The location of a university is one of the most important factors to consider when choosing a school. USC is located in Los Angeles, California, while NYU is located in the heart of New York City, New York.
USC's campus is situated in a suburban area, while NYU's campus is spread across different neighborhoods of the city. While LA provides ample opportunities for outdoor activities and entertainment, New York City offers a cultural and artistic experience that is unparalleled.
USC has a sprawling campus covering 226 acres, with stunning architecture and a beautiful landscape. The campus boasts state-of-the-art facilities, including a world-class research center, libraries, and more than 20 academic schools.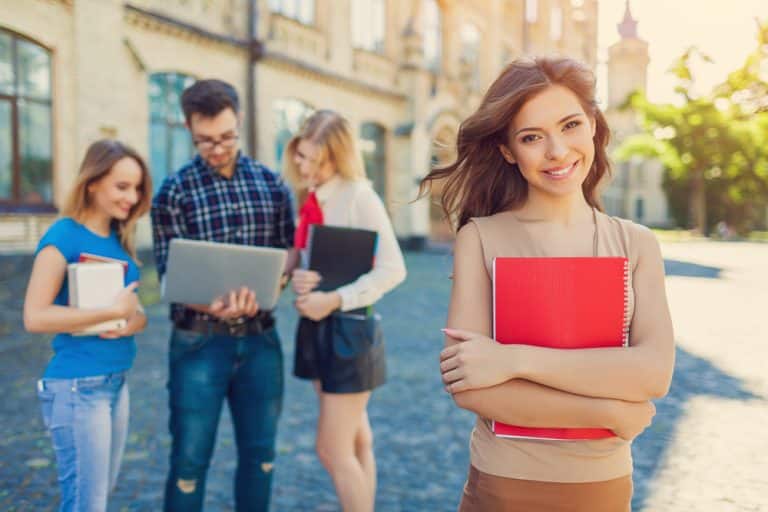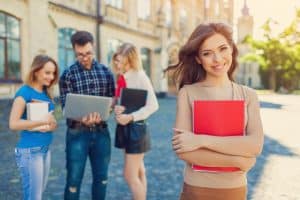 NYU, on the other hand, has a more compact campus, spread throughout Manhattan's Greenwich Village, and boasts modern facilities and academic centers that offer spectacular views of the city.
Admission Requirements and Application Process
The admission process can be a daunting task for many students. USC and NYU have different admission requirements and processes that potential applicants should be aware of. USC accepts students based on a variety of factors, including academic achievements, extracurricular activities, essays, and letters of recommendation.
The admission process at NYU is also competitive and considers academic achievements, extracurricular activities, essays, and letters of recommendation. However, NYU has a more holistic approach to admission, where it considers a student's personal background and experiences.
It is important for potential applicants to research and understand the admission requirements and processes of each university they are interested in. In addition to academic achievements and extracurricular activities, some universities may require standardized test scores, interviews, or portfolios.
It is also important to note that the application deadlines may vary between universities and programs. Therefore, it is recommended that applicants start the application process early and stay organized to ensure they meet all requirements and deadlines.
Tuition Fees and Financial Aid Options
The cost of tuition is undoubtedly a significant factor to consider when choosing a university. USC's tuition fees for the 2021-2022 academic year are estimated to be $60,275 per year, not including housing and living expenses.
NYU's tuition fees for the same period are estimated to be $56,388 per year. Both universities offer financial aid to eligible students, including need-blind admission, scholarships, grants, and work-study programs. Students should explore all the options to help them reduce the financial burden of their education.
It is important to note that the cost of tuition is not the only expense that students will incur during their time at university. Housing, textbooks, transportation, and other living expenses can quickly add up. USC and NYU both offer on-campus housing options, but students may also choose to live off-campus to save money. Additionally, students can save money on textbooks by renting or buying used books, or by utilizing online resources.
Regarding financial aid, it is important to apply early and thoroughly research all available options. In addition to need-based aid, some universities offer merit-based scholarships and grants for academic achievement, leadership, and community service.
Students should also consider work-study programs, which allow them to earn money while gaining valuable work experience. By taking advantage of all available financial aid options, students can make their university education more affordable and accessible.
Academic Programs: Majors, Minors, and Specializations
Choosing the right academic program is crucial in determining your future career path. USC offers more than 150 undergraduate majors and minors, including well-known programs such as film, business, and engineering.
NYU also offers a wide range of undergraduate majors and minors, including arts, music, technology, and social sciences. Both universities are known for their research programs, and students have access to world-renowned faculty members and state-of-the-art resources for their projects.
Additionally, both USC and NYU offer a variety of specializations within their academic programs. These specializations allow students to focus on a specific area of interest within their major or minor.
For example, USC's business program offers specializations in accounting, finance, and marketing, while NYU's social sciences program offers specializations in psychology, sociology, and anthropology. These specializations provide students with a more in-depth understanding of their chosen field and can make them more competitive in the job market.
Student Life: Extracurricular Activities, Sports, and Clubs
College is not just about academics. It is also about building relationships, having fun, and discovering new interests. Both USC and NYU offer a wide range of extracurricular activities, clubs, sports, and events to engage students and enrich their campus experience.
USC has more than 800 clubs and organizations that cater to students' interests, including sports teams, community service groups, academic clubs, and cultural associations. NYU has more than 300 clubs and organizations that offer everything from cultural events to political activism and sports activities.
Additionally, both universities offer opportunities for students to get involved in research and internships. USC has a strong emphasis on undergraduate research, with programs such as the Provost's Undergraduate Research Fellowship and the Summer Undergraduate Research Fund.
NYU offers a variety of internship programs, including the Wasserman Center for Career Development, which helps students find internships in their field of study and provides career counseling services.
Housing Options: On-Campus vs Off-Campus Living
Your college experience is not complete without proper housing. USC and NYU offer different accommodation options for their students. USC offers both on-campus and off-campus housing options for students, and about 70% of the students live on-campus.
NYU also offers both on-campus and off-campus housing options, but the majority of the students (around 80%) live off-campus due to limited on-campus space. Students should consider the costs of living on and off-campus and explore the different options available to them.
Living on-campus can provide students with a sense of community and convenience, as they are closer to classes and campus resources. On-campus housing options also often include meal plans and access to amenities such as gyms and study spaces.
However, living off-campus can offer more independence and flexibility, as students have the opportunity to live in apartments or houses and have more control over their living arrangements. It is important for students to weigh the pros and cons of each option and consider their individual needs and preferences when making a decision about housing.
Career Services and Job Placement Rates
One of the primary reasons students enroll in college is to improve their career prospects and job opportunities. Career services and job placement rates are essential factors to consider before choosing a university.
USC boasts a robust career center that offers various services, including internships, career fairs, resume reviews, and job search resources. The university has an impressive job placement rate of 91% within six months of graduation.
NYU also offers a comprehensive career center that provides services like career assessment, career coaching, student employment, and networking events. NYU has a job placement rate of approximately 90% within six months of graduation.
In addition to the career services offered by USC and NYU, both universities have strong alumni networks that can be beneficial to students seeking job opportunities. USC has a vast alumni network of over 400,000 members, with many successful graduates in various industries.
The university hosts networking events and mentorship programs that connect students with alumni. Similarly, NYU has a robust alumni network of over 500,000 members, with many graduates working in top companies worldwide. The university offers alumni career services, including job postings, career coaching, and networking events.
Alumni Network: USC vs NYU
The alumni network of a university can play a significant role in the career advancement and networking opportunities available to students after graduation. USC has one of the most extensive alumni networks, with more than 400,000 living alumni spread across the world.
USC alumni have excelled in various fields, including entertainment, business, politics, and sports. NYU also has a vast and influential alumni network, with more than 500,000 living alumni worldwide. NYU alumni have achieved notable success in areas like arts, media, and culture.
However, there are some differences between the alumni networks of USC and NYU. USC's alumni network is known for its strong connections in the entertainment industry, with many alumni working in Hollywood and the music industry.
On the other hand, NYU's alumni network is known for its connections in the media and publishing industries, with many alumni working in journalism, publishing, and broadcasting. Both networks offer unique opportunities for students to connect with successful alumni and advance their careers, but the industries in which they excel may differ.
Research Opportunities and Funding Sources
Research is an essential aspect of college education, and students should look for universities that offer research opportunities and funding sources for their projects. Both USC and NYU have world-class research facilities and opportunities for students to explore their interests.
USC has more than $850 million in annual research funding and encourages students to participate in research projects through various programs and resources. NYU also has a strong research focus and provides funding for research projects through grants and scholarships.
Additionally, students at USC can take advantage of the Undergraduate Research Associates Program, which pairs students with faculty mentors to conduct research in their field of interest. This program provides students with valuable hands-on experience and the opportunity to contribute to groundbreaking research projects.
At NYU, students can also participate in the Summer Undergraduate Research Program, which offers a stipend and housing for students to conduct research during the summer months. This program allows students to fully immerse themselves in their research and gain valuable skills and experience that will benefit them in their future careers.
International Students: USC vs NYU
USC and NYU are both popular destinations for international students. USC has a diverse and multicultural student body, with more than 11,000 international students from more than 135 countries.
The university offers various programs and services to support international students, including English language programs, cultural events, and immigration advising. NYU also has a significant international student population, with around 19% of its students coming from outside the United States. The university offers various resources and services for international students, including language support, cultural events, and international student clubs and organizations.
However, there are some differences between the two universities when it comes to international student experiences. USC is located in Los Angeles, which is known for its sunny weather and entertainment industry.
This can provide international students with unique opportunities to explore the city and potentially pursue internships or careers in the entertainment industry. On the other hand, NYU is located in New York City, which is known for its fast-paced lifestyle and diverse industries. This can provide international students with opportunities to network and potentially pursue careers in various fields, such as finance, fashion, or media.
Diversity and Inclusion on Campus
Diversity and inclusion are essential values for any educational institution, and universities should strive to create a welcoming and inclusive environment for all students. USC and NYU have taken significant steps to promote diversity and inclusion on their campuses.
USC has a Diversity, Equity, and Inclusion Council that ensures that everyone in the community feels safe, valued, and respected. The university also offers various programs and services to support underrepresented students, including scholarships, mentorship programs, and diversity and inclusion workshops. NYU has a dedicated Office of Global Inclusion, Diversity, and Strategic Innovation that oversees and supports various initiatives related to diversity and inclusion on campus.
One of the ways that universities can promote diversity and inclusion is by creating a curriculum that reflects the diversity of their student body. USC and NYU have both made efforts to diversify their course offerings and include perspectives from underrepresented groups.
USC has a Diversity Requirement that all undergraduate students must fulfill, which includes courses that explore issues related to race, ethnicity, gender, sexuality, and other forms of diversity. NYU has a Global Liberal Studies program that emphasizes the study of diverse cultures and societies and offers courses in languages and literature from around the world.
Campus Safety and Security Measures
University safety and security are top priorities for universities, and students should feel safe and secure on campus. USC and NYU have implemented various safety and security measures to ensure that their campuses are safe and secure.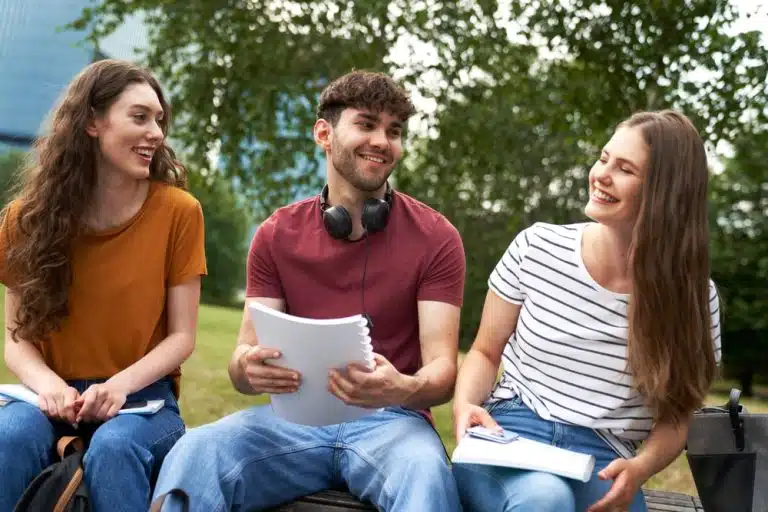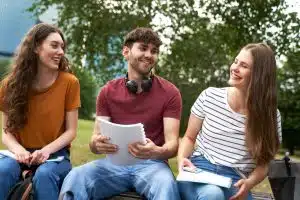 USC has a dedicated Department of Public Safety that employs more than 300 security personnel, including police officers, security guards, and emergency responders. The university also offers various safety programs and resources, including a campus shuttle service, safety escort service, and emergency blue light system. NYU also has a comprehensive campus safety program that includes campus patrols, safety education programs, and emergency response protocols.
In addition to the safety measures mentioned above, both USC and NYU have implemented advanced security technologies to enhance campus safety. USC has installed a state-of-the-art video surveillance system that covers the entire campus, including residence halls, academic buildings, and outdoor areas.
The system is monitored 24/7 by trained security personnel who can quickly respond to any suspicious activity. NYU has also invested in advanced security technologies, such as access control systems, biometric scanners, and emergency notification systems, to ensure that the campus is secure at all times.
Conclusion: Which School is the Right Fit for You?
At the end of the day, the choice of a college depends on your individual goals, interests, and preferences. USC and NYU are both excellent universities that offer unique experiences and opportunities for students.
Students who are interested in arts, music, and culture may prefer NYU's urban location and academic programs, while those who prefer a suburban lifestyle and a wide range of academic programs may prefer USC. Take the time to explore both universities' profiles, campus life, and offerings before making a final decision.
Segue to AdmissionSight
At AdmissionSight, we firmly uphold the conviction that every student is entitled to the chance to pursue their dreams at their preferred college. Our mission is to equip you with the expert advice and unwavering support you need to secure a place at the schools you aspire to attend. We also did a comparison of USC and Emory.
Don't let your future hinge on uncertainty. Reach out to AdmissionSight today to arrange a complimentary consultation and embark on the journey toward realizing your dreams. With our expert mentorship and steadfast support, the sky's the limit.