USC Application Portal
What Application Portal Does USC Use?
Its proximity to the center of Los Angeles makes the University of Southern California an excellent choice for students interested in pursuing careers in the performing arts, communications, and engineering. One must submit a strong application to stand out among thousands of students competing for admission to this prestigious university each year.
Students often ask, "What application portal does USC use?" The USC application portal for undergraduate admissions is the Common Application. To apply, students can visit the Common Application website beginning August 1st.
The Common Application, commonly referred to as the Common App, is a not-for-profit membership organization that provides a standardized college application process for students.
It allows students to apply to multiple colleges and universities using a single online application, reducing the time and effort required to complete multiple applications.
The Common App is used by over 1,000 colleges and universities across the United States, as well as some international institutions. Students can use the Common App to submit basic information, such as their name, address, and academic background, along with essays, letters of recommendation, and test scores.
Apart from utilizing the Common App, USC is one of the colleges and universities that use the QuestBridge application. QuestBridge is a non-profit organization that connects high-achieving low-income students with top colleges and universities.
Through the QuestBridge application, students can apply to participate in colleges and universities, including USC, using a single online application.
The QuestBridge application process is similar to the Common App, allowing students to submit basic information, essays, and supporting materials, but it also includes additional questions and essays specific to QuestBridge.
By using the QuestBridge application, low-income students have the opportunity to apply to top colleges and universities through a single, streamlined process. USC and other participating colleges and universities use the QuestBridge application as part of their efforts to increase access and diversity in higher education.
After the QuestBridge Applications have been sent to USC, the school will send an email with instructions on how to log in and activate an applicant portal, where you can track the status of the materials you submit to USC.
The same process happens after applying through the USC application portal. After submitting your Common App and USC writing supplement, you will receive an email titled "USC Admission Has Received Your Application" with a link where you may enter your login and pin to create your unique password for the USC Applicant Portal.
How to Register for the USC Application Portal?
How to register for the USC application portal? The University of Southern California (USC) utilized the Common App as its application platform for undergraduate admissions. Let's go over the steps on how to register for the Common App.
Create an account and choose your student type.
Choose "first-year student" if you have never attended college. You should still select "first-year student" if you have college credits from high school dual enrollment courses. Choose "transfer student" if you have already attended one or more universities following your high school graduation.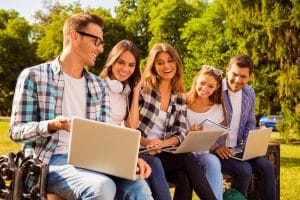 Create new login credentials.
Colleges may need to contact you during the application process, so carefully select your email address. If your high school email address filters out these emails, consider using a personal email address.
Use an email address that you check frequently and that does not contain objectionable language when choosing one. Most crucial, select an email account that you will still have after graduating from high school.
Complete the registration information form.
Common App will require you to provide basic information such as your name, home address, phone number, and birth date. Use your full legal name as it appears on official school records and standardized tests. This guarantees that documents at institutions are assigned to the appropriate individual.
You must alter your communication options and agree to the Common App privacy policy in the final section of your registration. When you click "Create Account," you are done.
After you've created an account and viewed the colleges that accept the Common App, you are ready to begin adding institutions. Make sure to add the University of Southern California to your list of universities and colleges you want to attend.
For QuestBridge, the first step in applying for a full four-year scholarship to one of QuestBridge's college partners is to fill out a free online application through National College Match. If you are picked as a Finalist in the competition, this application will act as your application to USC or one of its college partners.
Application Components
Information on your educational background, extracurricular activities, family life, and financial situation
Two essays and two short answers
School Report from your high school counselor
Two recommendations from teachers
The School's Profile (optional, but highly recommended)
Transcripts from your present high school and any additional transcripts (unofficial transcripts can also be submitted)
All presently available score reports from standardized tests (if taken). QuestBridge accepts scores from the SAT, ACT, Subject Tests, IB, AP, and TOEFL (unofficial test score reports can also be submitted)
Some colleges may have additional supplement questions or application materials in addition to the Common App or QuestBridge Application, thus, students should check each institution's website for more detailed information on specific admission requirements.
What Time Is USC Application Due?
What time is USC application due?  The deadline for submitting your USC application depends on the program you are applying to and the round in which you wish to apply. USC has several rounds of admission, and the deadlines for each round vary.
Early Action – November 1
Regular Decision
For majors requiring a portfolio or audition: December 1
This deadline is applicable for students who will apply to majors at the following USC schools:
Iovine and Young Academy
Kaufman School of Dance
Roski School of Art & Design
School of Architecture
School of Cinematic Arts
School of Dramatic Arts
Thornton School of Music
All other majors: January 15
You must submit your application materials by 11:59 p.m. on the day of the deadline stated on your Dashboard to meet an application deadline. The deadline date ends in your local time zone, not the time zone of the college.
Application deadline extensions are considered on a case-by-case basis. Students who are unable to meet the published deadlines may reach an admission counselor to see if an extension is possible.
By being aware of the deadlines and planning, you can ensure that your application is complete and submitted on time through the USC application portal. Submitting on or before the deadline demonstrates readiness for your college application and will help increase your chances of being admitted to USC.
How Does USC Notify Acceptance?
The University of Southern California (USC) is a highly selective institution, and the admissions process can be challenging and stressful for prospective students. Once the admissions committee has decided on your application, you might ask, "How does USC notify acceptance?"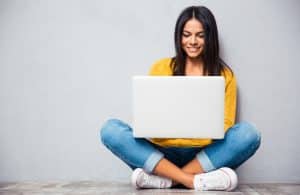 First, let's go over the notification dates for admissions decisions outcomes.
Freshman Applicants
First-year applicants who applied for early action admission by November 1 will receive an email by January. Meanwhile, first-year applicants who submit their admissions applications by January 15th will be notified by April 1st. By April 1st, all admission decisions and scholarship award notices will be sent out.
Transfer Applicants
Transfer applicants who submitted their application by the deadline and quickly replied to any requests for further information will be notified of their admission decision outcomes or to submit spring grades by May 31. Scholarship award notifications are typically given out by May 31.
Admissions decisions at the University of Southern California (USC) can typically be viewed through the university's applicant portal. The institution will send an email once the portal has been updated.
You can access the portal by logging into the USC admission website with the username and password you created when you applied. Once you have logged in, you should be able to view your admission decision.
The University of Southern California (USC) typically has three possible admission decision outcomes for applicants:
Admitted: Congratulations, you have been accepted to USC! You will receive an offer of admission, along with information about the next steps for enrolling and preparing for your time at the university.
Denied: Unfortunately, you have not been accepted to USC. The university will provide an explanation for the decision.
Deferred: If your application is deferred, it means that the admissions committee wishes to consider it with the regular decision applicant pool again.
Waitlisted: You have been placed on the waitlist, meaning the university is considering you for admission if space becomes available. In this case, the university will provide instructions on what you can do to strengthen your application while you wait.
If given the chance to provide significant updates to your application, you should do so. Regardless of the outcome, it's important to keep in mind that there are many colleges and universities to choose from, and being denied, waitlisted, or deferred from one school does not define your future.
How Hard Is It to Get Accepted Into USC?
The University of Southern California (USC) is one of the most prestigious and competitive universities in the United States. With a highly selective admission process, prospective students often wonder, "how hard is it to get accepted into USC?" Here's what you need to know.
High competition: USC receives thousands of applications each year, and the competition for admission is extremely high. From approximately 69,000 candidates, 8,198 were accepted for the 2022-23 academic year. This year's acceptance rate of 12% is nearly comparable to the previous year's rate.
Strong academic record: USC is looking for students with strong academic records, including high grades, test scores, and a rigorous course load. In addition, USC is looking for students who have challenged themselves with advanced classes, honors courses, and other opportunities for academic growth.
Extracurricular activities: USC is also looking for students who have demonstrated leadership, teamwork, and other important skills through their extracurricular activities. The admissions committee is interested in seeing how you have contributed to your community, pursued your passions, and developed your interests outside of the classroom.
Personal qualities: USC is looking for students who are well-rounded, responsible, and have strong personal qualities, such as integrity, initiative, and resilience. The admissions committee is interested in learning about your background, experiences, and perspectives, and how they have shaped who you are today.
Strong application: Finally, USC is looking for students who have put together a strong and well-rounded application, including a well-written personal statement, meaningful letters of recommendation, and a strong resume. Make sure to prepare a stellar application before submitting it through the USC application portal.
In conclusion, getting accepted into USC is a competitive and challenging process. To increase your chances of being admitted to USC, focus on building a strong and well-rounded application, and showcasing your strengths and achievements.
AdmissionSight, as one of the leading college admissions experts in the country, can also assist you to get through the tough admissions process. At AdmissionSight, we have over 10 years of experience guiding students through the competitive admissions process to get accepted to the top universities in the world. On average, 75% of our students are admitted to an Ivy League university, Stanford, MIT, UChicago, and Caltech, one of the highest track records in the industry. Feel free to set up an appointment today to book your initial consultation.