USC Economics Program: A Powerhouse of Knowledge, Shaping Future Economists
Uncover the opportunities and knowledge offered by the USC economics program, preparing you for a promising future in the field of economics.
Welcome to the world of economics, where numbers meet human behavior and financial patterns intersect with global policies. This is a place that builds future decision-makers, policy influencers, and business leaders.
And when one thinks of top-notch economics education in the United States, it's impossible to ignore the sterling reputation of the University of Southern California's economics program.
It's not merely a system for imparting theoretical knowledge; it's a dynamic and engaging environment that nurtures minds, fuels curiosity, and lays the groundwork for a rich understanding of global economic phenomena.
In a world that becomes more intricate by the day, the importance of programs like the one at USC cannot be overstated.
Now, prepare to immerse yourself in the enlightening universe of USC's economics program. Let's delve into the key characteristics that make the economics program at USC a truly transformative educational experience.
Does USC have an economics program?
Does USC have an economics program? If you've ever wondered whether USC offers a program in economics, you've come to the right place. In this article, we'll explore USC's economics program, its key features, and why it might be the perfect choice for your academic and career aspirations. So, let's get started and discover the world of economics at USC!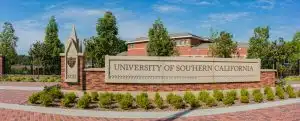 The Economics Program at USC
Amidst the vibrant campus life, cutting-edge research, and broad curriculum, there's one program that stands out: the economics program. This is not just a rumor or a word-of-mouth whisper; the program exudes prestige in the academic world.
This program distinguishes itself from others by focusing on two crucial elements: relevance and innovation. Relevance involves relating theoretical concepts to real-world scenarios, allowing students to make meaningful connections.
On the other hand, innovation focuses on emerging economic trends and challenges, promoting creative problem-solving skills among students.
Moreover, the USC economics program provides numerous opportunities for students to expand their horizons beyond the classroom. Internships, study abroad programs, and research initiatives pave the way for students to gain real-world experience and international perspectives.
Such exposure not only enriches their understanding of global economics but also equips them with skills that are invaluable in today's interconnected world.
One key pillar of this remarkable program is its commitment to continuous improvement. Feedback from students and faculty, coupled with the changing dynamics of the global economy, plays a significant role in shaping the curriculum. This ensures the program stays current and continues to meet the needs of students and the economic sector at large.
In conclusion, the economics program at USC is more than just an academic pathway—it's a journey of discovery, learning, and growth. Its existence offers students a unique opportunity to delve into the world of economics.
What are the admission requirements for the economics program at the University of Southern California?
What are the admission requirements for the economics program at the University of Southern California? If you're considering pursuing the economics program at USC, it's essential to understand the admission requirements.
Read on as we break down the straightforward and basic criteria that you need to meet in order to join this esteemed program.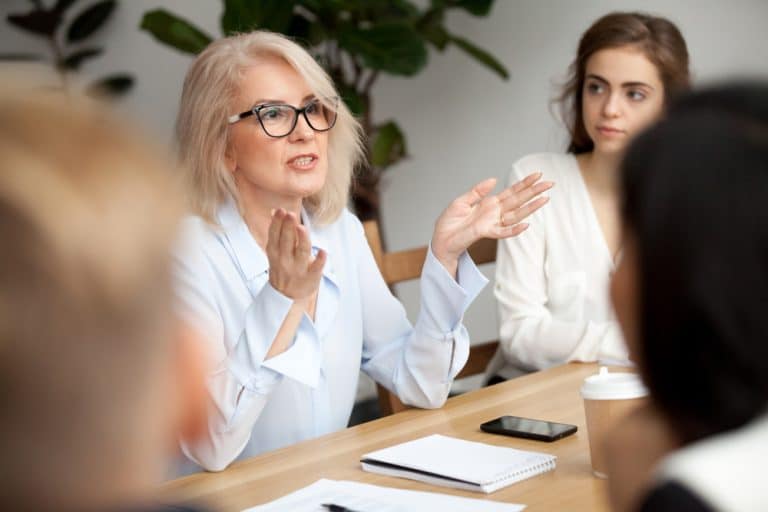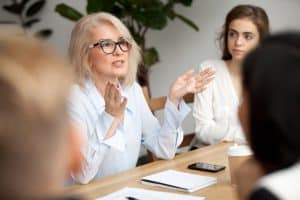 By the end, you'll have a clear understanding of what USC looks for in prospective economics students, helping you prepare for a successful application.
Academic Prerequisites and GPA Requirements
When aiming for a place in USC's economics program, certain academic prerequisites play a crucial role. Typically, these are mathematics courses, including calculus and statistics. Completing these courses helps demonstrate a capacity to navigate the quantitatively rigorous nature of an economics program.
To show you're serious about pursuing this path, maintaining a solid GPA is essential. While there is no set minimum GPA for admission, a highly competitive application will usually show a GPA of 3.0 (B grade) or higher in undergraduate studies. The higher, the better, of course.
For those eyeing a graduate program, a strong performance in relevant undergraduate courses can also go a long way.
Standardized Test Scores
Standardized tests, namely the SAT, ACT, or GRE, depending on whether you're applying as an undergraduate or graduate student, are like secret codes that can help unlock the door to the USC economics program. These scores reflect an applicant's academic abilities and preparedness for higher education.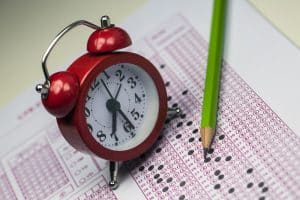 Typically, an SAT score of 1350 or an ACT score of 30 is seen as competitive for undergraduate applicants. Graduate applicants, on the other hand, should aim for a stellar GRE score, with successful applicants often scoring in the high percentiles, especially in the quantitative section.
However, don't get disheartened if your score isn't as high as you'd like. It's only one piece of the admission puzzle, and a holistic approach is taken into consideration during the evaluation process.
Other Application Materials
Attention to detail is the name of the game when gathering application materials. Official transcripts from all previously attended schools, showing a strong academic record, are a must. An impressive academic transcript can sometimes speak louder than test scores.
Letters of recommendation also play a substantial role. Selecting references who know your academic capabilities and personal qualities well can have a significant impact. They can provide insights into your character, work ethic, and potential for success in the field of economics.
A personal statement or essay is another crucial part of the application. This piece of writing should encapsulate who you are, your reasons for pursuing the program, and why USC is the best fit for your academic goals. Remember to showcase unique experiences, aspirations, and abilities.
To wrap up, securing a spot in USC's economics program might seem like a challenging feat. Yet, with an understanding of the requirements, some diligent preparation, and a dash of passion, the road ahead becomes less daunting.
On this journey to success, it's important to put forth the best version of yourself, showcasing not just academic potential but a burning desire to excel in the economic landscape.
How to apply to USC's economics program?
How to apply to USC's economics program? If you're eager to apply to USC's economics program, we've got you covered. Here, we'll guide you through the simple and straightforward process of applying to USC's economics program.
From gathering the necessary documents to completing the application form, we'll provide you with step-by-step instructions to ensure a smooth and successful application experience.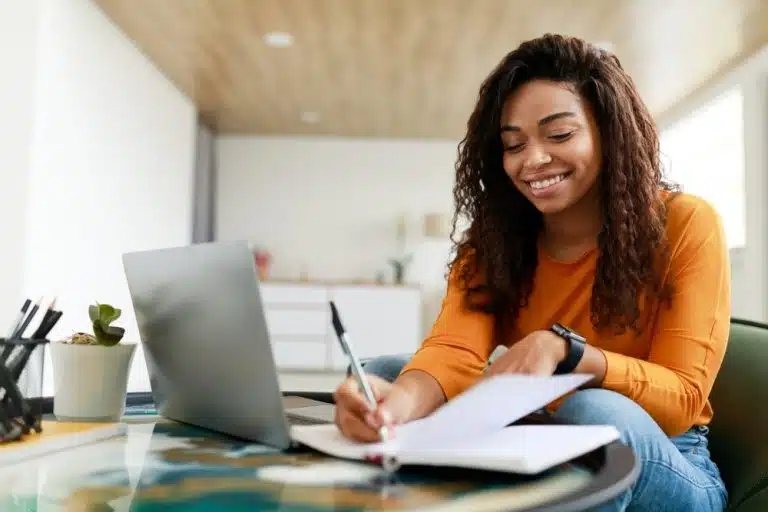 By the end of this blog post, you'll feel confident and ready to embark on your journey to join USC's prestigious economics program. So, let's dive in and learn how to apply to USC's economics program!
Research the Program
The first step always involves gathering knowledge. Before embarking on the application journey, invest some time in researching the USC economics program in depth. Its requirements, course offerings, faculty, alumni success stories, and networking opportunities are just a few elements that require consideration.
The program's official website provides an excellent starting point, as do online student forums and testimonials. Being well-informed about the program will not only fuel motivation but also shape an application that aligns perfectly with the program's expectations.
Prepare the Materials
Once a thorough understanding of the program's requirements is established, the next phase involves gathering the necessary documents. Most notably, these include academic transcripts, letters of recommendation, a resume or CV, and a statement of purpose.
Bear in mind that each piece of this application puzzle should reflect the individual's passion for economics, academic dedication, and potential contribution to USC's dynamic community.
Ace the Exams
Dedicate enough time to prepare for the standardized exams, ensuring the scores align with USC's published averages for accepted students. These scores are vital, as they provide tangible proof of academic ability in the areas of math, verbal skills, and analytical writing.
Write a Stellar Statement of Purpose
This document is an applicant's opportunity to truly shine. Use this chance to discuss a personal passion for economics, career goals, previous academic or professional experiences, and how USC's economics program can help in realizing those ambitions. Remember, sincerity and authenticity go a long way.
Secure Letters of Recommendation
USC requires letters of recommendation, typically from professors or professional contacts. These letters should speak to an applicant's academic capabilities, work ethic, and suitability for the economics program.
Reach out to potential recommenders well in advance, providing them with enough time to write thoughtful and detailed recommendations.
Submit the Application
After all these documents are ready and polished to perfection, the next step is to submit the application via USC's online portal. Pay careful attention to all the details, ensuring all the information is accurate and complete. Keep track of the deadlines—late applications are seldom entertained.
Interview
Only some applicants will be invited for an interview. However, if one is on the horizon, use this opportunity to make a personal connection with the interview panel, showcasing your passion and aptitude for economics and the reasons why USC is the perfect fit.
Wait for the Decision
After the application has been submitted and the interview (if applicable) completed, there's nothing left to do but wait. USC typically notifies applicants of their decision within a few weeks.
Online Application Portal and Submission Guidelines
When the time comes to apply to the USC economics program, the online application portal serves as the primary platform for submission.
This blog post aims to shine a light on this very crucial step and provide clear guidelines to ensure a smooth and efficient application experience. Read on to learn more.
Get Familiar with the Online Application Portal
First and foremost, it's crucial to familiarize oneself with the USC online application portal. It's the command center where one can manage and submit all necessary application components. This user-friendly platform is designed to make the application process as streamlined as possible.
Create an Account
To begin, an account needs to be created on the online portal. This involves providing some basic personal information and setting up a secure login. Once this is done, it opens up access to the comprehensive application form, along with features to save progress and submit when ready.
Understand the Required Documents
USC's economics program asks for several documents as part of the application process. These include academic transcripts, standardized test scores, a statement of purpose, a resume or CV, and letters of recommendation.
An applicant must make sure all documents are prepared according to the guidelines specified on the portal.
Fill out the Application Form
This step requires providing personal details, academic history, test scores, and additional information as prompted. It's crucial to ensure all information is accurate and truthful. Any discrepancies can lead to delays or even the rejection of the application.
Upload the Necessary Documents
Here, all the prepared documents need to be uploaded. The online application portal allows users to upload these files directly, which makes the process quite convenient. Make sure each document follows the correct format (usually PDF) and meets any size limits.
Request Letters of Recommendation
USC's online portal simplifies this process by allowing applicants to send recommendation requests directly to the recommenders. All that's needed is the email address of the recommender, and the portal handles the rest. It's important to communicate with recommenders beforehand, ensuring they're comfortable with the process and able to provide a strong endorsement.
Review the Application
Before hitting the 'submit' button, it's vital to review the entire application thoroughly. Make sure every section is completed, every question is answered, and every document is uploaded. A single mistake could lead to complications, so double-checking is essential.
Pay the Application Fee
Every application to the USC economics program comes with a non-refundable fee. The payment can be made directly through the online portal using a credit or debit card. Always remember to check the current fee amount before proceeding.
Submit the Application
Once everything is in order and the fee is paid, it's time to submit. By clicking the 'submit' button, the application is sent directly to the admissions committee. A confirmation email should arrive shortly, indicating that the application has been received.
Application Fee
Let's talk about something that often finds its way into the spotlight when applying to programs like the University of Southern California (USC) economics program—the application fee and its waivers.
So, what exactly is the application fee? Well, it's a non-refundable payment that every applicant needs to make when applying to the economics program at USC. This fee helps to cover the administrative costs associated with the application process, including application review by the admissions committee.
Always ensure to check the current fee amount on USC's economics program's official website or the online application portal.
Application Fee Waivers
Now, let's tackle the other side of the coin—application fee waivers. USC understands that not every aspiring economist might be in a position to pay the application fee. Thus, USC offers application fee waivers to eligible candidates, ensuring that financial constraints don't hamper the pursuit of knowledge.
USC's fee waiver policy is based on financial need. Students who demonstrate substantial financial hardship may qualify.
In addition, fee waivers are typically available for participants in certain pre-approved programs or events. For example, some members of public service organizations or participants in specific academic preparation programs might be eligible.
To apply for a fee waiver, applicants must complete the appropriate section within the online application.
This typically involves providing some information about personal financial circumstances and, in some cases, supporting documentation. The exact requirements for a fee waiver application can be found in the fee waiver section of the online application portal.
Once the fee waiver application is submitted, it undergoes a review process. If approved, the application fee requirement will be waived. However, bear in mind that fee waivers are not guaranteed and are granted at the discretion of the university.
Once the fee or waiver is sorted out, it's back to the application! Regardless of whether a fee is paid or waived, the remainder of the application process remains the same.
Where does USC rank in economics?
Where does USC rank in economics? It's time to put the USC economics program under the spotlight. Often a top choice for many aspiring economists, USC boasts an economics program that continually impresses both nationally and globally.
But what does the official ranking say about this prestigious institution? According to U.S. News & World Report, USC is ranked 38th in the 2023-2024 Best Economics Schools. A solid position, wouldn't you agree? Now, some might question, "Why is this significant?".
Rankings like these are not just numbers; they serve as indicators of a university's commitment to academic excellence, faculty prowess, research output, and much more. This means that USC has demonstrated consistency and dedication in providing high-quality education and research in the field of economics.
Not to mention, USC's rich networking opportunities and strategic location in Los Angeles provide students with valuable connections to various industries, promoting career growth and opportunities.
If you're interested in applying to USC's economics program, it's crucial to remember that crafting a successful application involves meticulous preparation and a deep understanding of the program's unique requirements. Yet, this journey doesn't have to be embarked on alone.
AdmissionSight is here to guide you every step of the way. With a deep understanding of the college application process and a passion for helping students reach their academic goals, we can turn the daunting task of college applications into a manageable and even enjoyable process.
Booking an initial consultation with us can open doors to personalized guidance, expert advice, and invaluable resources, all tailored to help navigate the path to USC's prestigious economics program. This one step can be a game-changer, turning the dream of attending USC into an achievable goal.
The future awaits, and USC's economics program could be the key to unlocking a world of opportunities. With AdmissionSight as a trusted companion on this journey, that dream university might not be a dream for much longer. So, why wait? Contact us today!