USC Engineering Program
Are you interested in pursuing a career in engineering and wondering where to begin your journey? Have you considered the USC Engineering Department, mostly known as the Viterbi School of Engineering?
If you're interested in learning more about USC's Viterbi School of Engineering and all that it has to offer, read on to discover how you can kick-start your engineering career at one of the best engineering schools in the country.
Is USC a good college for engineering?
Is USC a reputable institution for those interested in engineering? Most people agree that a student who is good at math and critical thinking would do well in an engineering program.
Even though the classes are hard, this academic concentration has a track record of putting young graduates into well-respected, well-paying jobs immediately.
Since it opened in 1905, this school has helped the country and the whole world grow and change.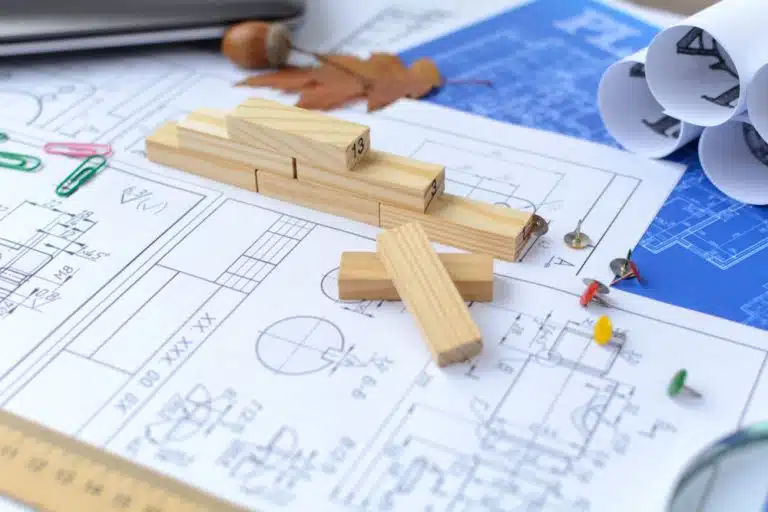 Because it has a strong foundation in technological engineering and a strong reputation for doing so, this school is known for hiring only the most forward-thinking and influential minds to teach its smart students.
The University of Southern California is quickly becoming one of the most prestigious schools in the world, and the USC Viterbi School of Engineering is a vital part of the university.
USC Viterbi's philosophy and vision are based on the idea that engineers, as scholars, have the potential to be innovators in fields that aren't usually associated with engineering.
USC Viterbi offers a lot more than just university collaboration and academic research. The state of California has been known for a long time as a global hub for creativity and entrepreneurship, and the Los Angeles area has been called one of the best places in the world to start a business.
Without a doubt, spending the money to get a degree from the Viterbi School is well worth it. This school cares a lot about ensuring all its students have a fair and equal place to learn.
A big part of what makes USC Engineering so special is that its goal is to teach students not only through the efforts of its world-famous professors in the classroom and through the hands-on experiences available in any of its clubs and organizations.
By doing this, they can do more than just make valuable connections—they are also given the chance to try out different engineering methods they have learned about in their first courses.
This great school gives its students a wide range of opportunities, ensuring that all engineering students, no matter what they want to do in the future, have access to the tools they need to make those goals come true.
Where does USC rank in engineering?
Where does USC stand in engineering? According to the latest 2023 US News & World Report rankings, USC's Viterbi School of Engineering is ranked #15 in the United States.
Even though tuition, grant money, and the general graduation rate all played a role in USC Viterbi's achievement of this prestigious position, the sheer size of this program is one of the few things that stands out as much as it does.
The Viterbi School has made it a priority to keep track of as many of its students as possible throughout their academic and professional careers.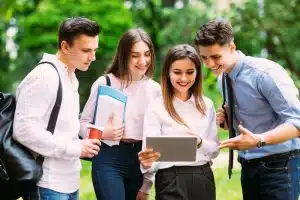 Students who give this school their full attention can breeze through it from start to finish, which not only gives them the education they deserve but also saves them the trouble of looking for another graduate program to continue their education.
At the Viterbi School of Engineering, students learn about the fascinating process of building everything in the world, from the natural environment to the homes where people live.
What engineering majors does USC offer?
Which areas of study within engineering does USC offer? Engineers solve problems. The problems you want to solve have effects both now and in the future, and they involve many different fields of study.
Since there won't be clear lines between fields in the future, engineers of the future shouldn't either. Here are some of the majors at USC Engineering you can choose from at USC so you can decide how you want to tackle these hard problems.
No matter what you choose to study, you will be in the middle of the action regarding new ideas.
Aerospace and Mechanical Engineering (AME)
Aerospace and mechanical engineers make complicated systems that can be as small as a few microns or as big as tens of kilometers.
These systems can have different mechanical, thermal, fluid, acoustic, optical, and electronic properties. These kinds of systems are used in a wide range of places, from the deepest parts of the ocean and the deepest parts of the earth's crust to outer space, interplanetary space, and the galaxy as a whole.
AME students do basic and applied research inside and outside their traditional departments. When students take AME classes, they learn basic and very useful ways to solve problems in aerodynamics, thermodynamics, fluid mechanics, heat transfer, materials, and design.
The graduates are at the top of their fields in both academia and business, where they take on important, new, and exciting challenges.
Astronautical Engineering (ASTE)
Astronautical engineers develop, build, and run spacecraft for exploring space and other uses.
Students who finish this program will be well-prepared for engineering jobs in the aerospace and defense industries and jobs in space research, development, and operations in industry and government centers and laboratories.
The astronautical engineering (ASTE) curriculum is designed to teach students the basics of science and engineering, as well as specialized courses in astronautics and technical electives. This curriculum helps broaden and deepen the coursework.
At ASTE, students learn about a wide range of things, such as building and operating spacecraft and launch vehicles, propulsion, orbital mechanics, spacecraft dynamics and control, navigation, instrumentation and sensors, and more.
Biomedical Engineering (BME)
Biomedical engineering (BME) is an interdisciplinary field that uses electronics, systems analysis, mechanics, biology, physiology, and biochemistry to define and solve problems in biology and medicine.
Students choose to major in this USC engineering area because it's interesting to work with people and living systems. They might be able to use cutting-edge technology to solve problems that come up in medical treatment that are hard to solve.
Chemical Engineering & Materials Science (CHE)
The job of a chemical engineer is to plan, control, and improve large-scale chemical, physiochemical, and biochemical processes.
They are also involved in the research, development, and design of new materials, such as advanced composites used in the automotive and space industries and materials used in the biomedical and electronic sectors.
Chemical engineers work in many different fields, such as the chemical, pharmaceutical, energy, materials, and environmental industries, to name a few.
Emerging fields in chemical engineering include biotechnology, the design of processes that don't harm the environment, and the creation of new materials (including bio- and nanomaterials).
Chemical engineers have unique skills that make them good at finding answers to many urgent problems in energy, environmental science, and materials science.
Civil & Environmental Engineering (CEE)
Civil and environmental engineers are in charge of solving many of the most important problems society faces today. They help the economy grow, improve people's quality of life, and protect them from both natural and man-made risks.
Civil and environmental engineers are in charge of designing, building, and running the infrastructure systems people use daily. In addition to the structures used in homes, factories, and businesses, these systems include those for transportation, water, power distribution, waste disposal, and the environment.
Civil and environmental engineers help the global economy do well. They also ensure that a wide range of communities are healthy and safe, run the nation's infrastructure (highways, bridges, wharf and harbor structures, industrial facilities), deal with problems like ground water and air pollution, and manage the management of hazardous and industrial waste.
They keep an eye on the air, water, and land and work to improve how the environment is protected.
Computer Science (CS)
Computer scientists are the ones who come up with and use good software solutions to problems that computers can solve.
They work to improve high-speed networks, virtual reality, multimedia and creative technologies, system design, data science, artificial intelligence, machine learning, and robotics, among other things.
Electrical & Computer Engineering (ECE)
Electrical and computer engineering is the science that supports many of the world's most important businesses.
Being one of the USC Engineering Programs, it is also an important area of study for making progress in the world.
It is a large field with many subfields, such as computing and information systems, digital media, telecommunications and wireless technologies, nanoelectronics, lasers, robotics, display technologies, and circuit design, to name a few.
To be more specific, it is an important part of every business, from biomedical engineering and health applications to telecommunications, aerospace, and information technology.
Industrial & Systems Engineering (ISE)
The job of industrial and systems engineers is to improve organizations, processes, and systems. Industrial and systems engineering gives students the knowledge, skills, and background they need to design, analyze, and improve complex systems.
They take care of the physical, financial, and human resources that are needed to make and sell things that are valuable. In this role, they act as a spur for work to get done.
Industrial and systems engineers are the ultimate economic competitors. They focus on creating and controlling manufacturing, production, inventory, distribution, service, and management information systems to make sure their companies do well in the global marketplace.
While on the job, these engineers combine people and technology to increase productivity, lower costs, improve processes, and keep quality standards high. This lets them get the most out of their limited resources while still keeping quality standards high.
In conclusion, USC's Viterbi School of Engineering is an excellent choice for students interested in pursuing an engineering degree. To succeed in the program, students should prepare themselves with a strong foundation in math, science, and critical thinking skills.
They should also be ready to work hard and take advantage of the many opportunities for hands-on learning and extracurricular involvement offered by the school.
With dedication and a commitment to excellence, students can become leaders in the field of engineering and make a significant impact on the world.
Want to increase your chances of getting into USC's engineering program? Book an initial consultation with AdmissionSight today!
Our experienced admissions consultants can provide you with strategic advice and guidance on how to craft a winning application that stands out. Don't miss out on the opportunity to achieve your academic and career goals. Book your initial consultation now!