USC Graduation Rate
What Is the Graduation Rate for USC?
The University of Southern California (USC) is a prestigious institution known for its strong academic programs and diverse student body. One of the key metrics used to gauge the success of a university is its graduation rate, which measures the percentage of students who complete their degree within a certain time frame.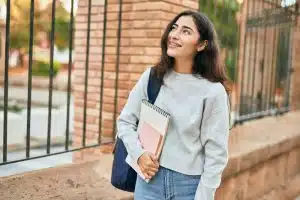 What is the graduation rate for USC? The USC graduation rate is 92 percent for the graduates of the Fall 2016 cohort. The current graduation rate of the institution is based on full-time, first-time, degree-seeking undergraduates who enrolled in the fall semester and graduated within six years, or what they often call 150% of the normal completion time. Here are the six-year graduation rates over the years:
| | |
| --- | --- |
| Graduation Year | USC Graduation Rate |
| 2022 (Fall 2016 Cohort) |  92% |
| 2021 (Fall 2015 Cohort) |  92% |
| 2020 (Fall 2014Cohort) |  92% |
| 2019 (Fall 2013 Cohort) |  91% |
| 2018 (Fall 2012 Cohort) |  92% |
| 2017 (Fall 2011 Cohort) |  92% |
Overall, the high graduation rate at USC demonstrates the quality of the university's academic programs and the support that is provided to students. The university offers various resources and services to help students succeed, including academic advising, tutoring, and career counseling. Additionally, USC's diverse student body and vibrant campus community provide a supportive and engaging environment for students to learn and grow.
How Many Credits Do You Need to Graduate From USC?
Graduating from college is a significant achievement and requires a lot of hard work and dedication. One of the key factors in determining when a student will graduate is the number of credits they need to complete.
So, how many credits do you need to graduate from USC? At the undergraduate level, students must complete a minimum of 128 units (not more than 4 units may be physical education units). Individual music instruction at the 101/201/301 levels and related transfer courses may be worth up to 16 units.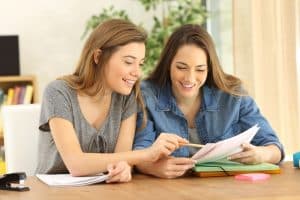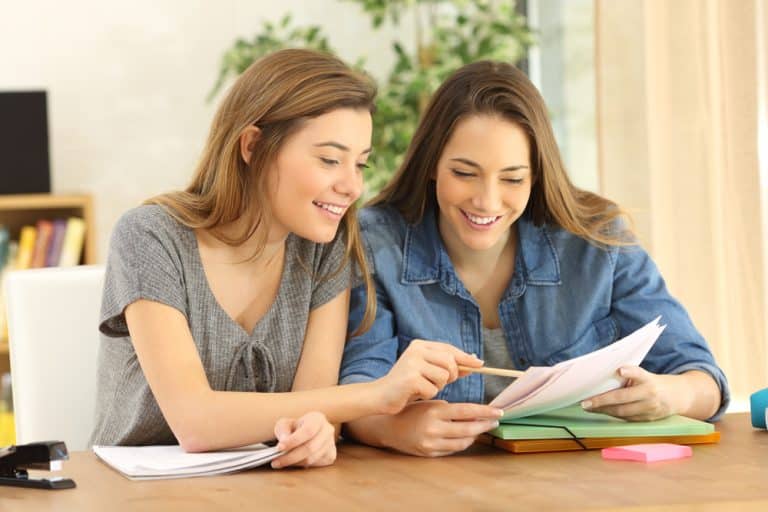 At least 32 units of the 128-unit minimum must be upper-division coursework. Students must also finish all upper-division major course requirements at USC. The university will not make any exceptions to the basic unit requirements that were outlined before, nor will they stray from the additional unit-specific criteria.
There are disciplines that require more than the fundamental prerequisites. Specific qualifications can be found in the respective department listings.
The number of semester units gained in the course is indicated by unit credit; these units may or may not be applicable to the degree.
Grade point averages, housing requirements, general education requirements, the writing requirement, the diversity requirement, pre-major and major requirements, and minor requirements are all part of the undergraduate degree requirements.
Undergraduate students may choose to follow (a) the degree requirements in the catalogue that was in effect during their first term of enrollment at USC after admission or readmission, or (b) the degree requirements in a subsequent catalogue if they were enrolled in a term when it was in effect.
Students, however, are not permitted to mix catalogues. Students may follow minor requirements from a different catalog year than the major, and students pursuing two majors may follow major requirements from various catalogue years.
While there are no time constraints for obtaining the bachelor's degree, several departments have changed their major requirements over the years to reflect changes in the area and department. General education requirements are occasionally revised, and some degree programs are discontinued.
What Do Most USC Graduates Do?
One of the most common questions that students ask is, "What do most USC graduates do?" Undergraduate students at USC are interested in employment, continuing education, entrepreneurship, volunteering, and other activities six months after graduation.
According to data from USC's Career Center, 60.3% of the 2021 graduates are employed, 20.2% are continuing their education by enrolling in graduate or professional schools, 10.8% are actively seeking jobs, and others have other plans like starting a business, doing military service, volunteer service, or other intentions.
For employed USC graduates, the most popular career fields for employed USC graduates include finance, marketing and sales, consulting, accounting, and information technology. The career paths for USC graduates are diverse and not limited to the mentioned fields. USC's graduates also go into fields such as teaching, art performing and design, healthcare and research, communications, and many more.
The list of employers below includes those who hired the most undergraduate students in 2021 out of the roughly 5,000 organizations that work with the USC Career Center to recruit full-time personnel.
University of Southern California
EY
Deloitte
KPMG
PwC
Amazon
Microsoft
Oracle Corporation
J.P. Morgan Chase & Co.
Amazon Web Services
Graduates of USC can make an impact in various fields and industries.  Apart from the high USC graduation rate each academic year,  the university's career center provides students with the resources and support they need to find the right career path for them.
Is a Degree From USC Worth It?
Deciding whether to attend college, and which college to attend, is a significant decision that can have a major impact on a student's future. Students and parents often contemplate "Is a degree from USC worth it?"
Firstly, it's important to note that a college degree, in general, can be a valuable investment. According to data from the U.S. Bureau of Labor Statistics, college graduates earn, on average, significantly more than those without a college degree. Additionally, college graduates often have access to better job opportunities and greater job security.
USC Career Center reported that fully employed USC undergraduates working in the US earn a median starting salary of $70,000 yearly.
Now, regarding USC specifically, it's worth noting that the university is consistently ranked among the top universities in the country. According to U.S. News & World Report, USC is ranked 25th among national universities in the United States. The university is also known for its strong academic programs, particularly in business, engineering, and the arts.
Moreover, USC is also famous for its Annenberg School of Communication and Journalism, as well as its highly regarded School of Cinematic Arts, from which directors Judd Apatow and George Lucas graduated. Scenes from films such as "The Graduate," "Legally Blonde," and "Forrest Gump" were shot on the USC campus.
The USC graduation rate of 92% and its alumni have been successful in various fields. USC's notable alumni have become billionaires, while others have received Academy Awards, Emmy Awards, Fulbright Scholar Awards, and other significant honors.
Furthermore, USC is located in Los Angeles, which is a major center for business, entertainment, and technology. This location can provide students with unique opportunities to gain valuable experience and make connections in their desired fields.
It's also worth noting that a college degree is not only about the financial benefits, but also about the personal growth and development that comes with the college experience. Attending college can provide students with the opportunity to learn new skills, explore new interests, and meet new people.
In conclusion, a degree from USC can be a valuable investment, both in terms of financial benefits and personal growth. The university is consistently ranked among the top universities in the country, and its academic programs, location, and resources for career development are strong.
The USC graduation rate and the school's prestige may be some of the factors that students could consider in enrolling in the institution. However, students must also consider the admission requirements and the USC acceptance rate.
Among the approximately 69,000 applicants, only 8,198 students were admitted to the USC Class of 2026. The university is one of the most highly selective universities in the country. To boost your chances of admission, it's best to seek assistance from experts like AdmissionSight.
AdmissionSight helps incoming college students to get into their top-choice schools by building a strong application profile and guiding students in their preparation for college. Feel free to set up an initial consultation with AdmissionSight today.