Exploring the Rich History of USC Theater
For over a century, the University of Southern California (USC) has been at the forefront of shaping modern American theatre through its world-renowned theater program. From its humble beginnings to where it is today, USC Theater has cemented its place in the history of American theatre education, film, and television. In this article, we'll explore the beginnings and evolution of the USC Theater program, how it has shaped the entertainment industry, and its future in nurturing young talent and creating impactful productions.
A Brief Overview of the Founding Years of USC Theater
USC Theater traces its origins back to 1884 when the university's first theatre production took place. However, it wasn't until 1945 that the School of Drama was established under the leadership of William C. deMille. That same year, the first Bachelor of Arts degree in theatre was awarded to a USC student. Over the years, the USC Theater program continued to grow in stature, attracting talented students and world-renowned faculty members.
In 1974, USC Theater moved into its current home, the Bing Theatre, which was named after the late actor and USC alumnus, Harry Bing. The Bing Theatre is a state-of-the-art facility that boasts a seating capacity of 350 and is equipped with the latest technology in sound and lighting. Today, USC Theater is one of the most respected and prestigious theater programs in the country, with a long list of successful alumni who have gone on to achieve great success in the entertainment industry.
How USC Theater has Evolved over the Years
USC Theater has come a long way since its early days. Today, it offers programs in a wide range of areas such as acting, stage design, directing, playwriting, screenwriting, and film production. The program has a reputation for imparting hands-on training and real-world experience to its students, preparing them for successful careers in the entertainment industry. With its state-of-the-art facilities, USC Theater has become a hub for cutting-edge film and theatre productions and for nurturing young talent to shine on the global stage.
One of the major changes that USC Theater has undergone over the years is the inclusion of more diverse voices and perspectives in its productions. The program has made a conscious effort to showcase works by underrepresented groups and to provide opportunities for students from diverse backgrounds to participate in all aspects of theatre and film production. This has not only enriched the program but has also helped to create a more inclusive and equitable entertainment industry.
Another significant development in USC Theater is the integration of technology in its productions. With the rise of digital media, the program has adapted to incorporate new technologies such as virtual reality, motion capture, and 3D printing into its curriculum. This has allowed students to explore new forms of storytelling and to create innovative productions that push the boundaries of traditional theatre and film.
A Look Back at the Golden Age of USC Theater
The 1950s and 1960s marked the golden age of USC Theater. During this time, notable alumni such as Robert Redford, George Lucas, and John Singleton honed their skills at USC and went on to establish themselves as major players in the entertainment industry.
Under the leadership of John Blankenship and Jack Rowe, USC Theater grew even more, attracting international attention as a destination for theatre education and entertainment. It was during this time that USC became a pipeline for young actors, producers, directors, and writers into the Hollywood film industry.
One of the most significant productions during this era was the 1963 staging of "The Connection," a play about drug addiction that was considered controversial at the time. The production was directed by Shirley Clarke, a pioneering female filmmaker, and featured an all-black cast. It received critical acclaim and was even adapted into a film. This production was a testament to the progressive and boundary-pushing nature of USC Theater during this time.
The Contribution of Notable Alumni to USC Theater's Success
Over the years, the USC Theater program has produced several well-known actors, directors, playwrights, and screenwriters, who have contributed to the success and growth of the program. Alumni such as Ron Howard, Forest Whitaker, and Jay Roach have continued to push the boundaries of creative expression in the industry, paving the way for future generations. The USC alumni network is a vital part of the USC Theater program's legacy, and many go on to mentor new talents, create new works, donate to the program, and support the community in diverse ways.
One notable USC Theater alumni who has made a significant impact in the industry is John Singleton. Singleton was the first African American to be nominated for an Academy Award for Best Director for his debut film, "Boyz n the Hood." He went on to direct several other successful films, including "Poetic Justice," "Higher Learning," and "Shaft." Singleton's success has inspired many aspiring filmmakers and has helped to diversify the film industry. His legacy continues to inspire and motivate USC Theater students to pursue their dreams and make a difference in the world of entertainment.
The Role of USC Theater in Shaping Hollywood's Film Industry
USC Theater has made significant contributions to the Hollywood film industry. In the 1960s and 1970s, USC film students like George Lucas, Steven Spielberg, and Robert Zemeckis were some of the earliest pioneers in American cinema and went on to create some of the most iconic movies of all time.
The alumni network has played a critical role in shaping the course of Hollywood history, creating award-winning films, TV shows, and stage productions. Today, USC continues to be a leading destination for aspiring filmmakers, with an emphasis on hands-on training and real-world experience critical to success in the industry.
One of the unique aspects of USC Theater is its close proximity to the Hollywood film industry. This allows students to have access to industry professionals and opportunities for internships and networking. USC also has partnerships with major studios and production companies, providing students with opportunities to work on real film sets and gain practical experience.
Additionally, USC Theater offers a diverse range of programs, including screenwriting, production, and animation. This allows students to explore different aspects of the film industry and find their niche. The school also has a strong focus on diversity and inclusion, with initiatives to support underrepresented groups in the industry and promote diverse storytelling.
A Glimpse into the Future of USC Theater and Its Impact on the Industry
USC Theater has always been at the forefront of innovation and creativity, and its future looks brighter than ever. The program's focus on diversity and inclusion has been central to its mission, and under the leadership of Dean David Bridel, USC Theater has taken big strides toward creating a more inclusive environment for all students.
Additionally, the program continues to embrace new technologies such as virtual and augmented reality, 3D printing, and other emerging technologies, to enrich and enhance the theatre-making process.
One of the most exciting developments in USC Theater's future is its commitment to sustainability. The program has implemented eco-friendly practices in all aspects of production, from using recycled materials for set design to reducing energy consumption during performances.
This not only aligns with USC's overall sustainability goals but also sets an example for the industry as a whole. By prioritizing sustainability, USC Theater is demonstrating that it is possible to create exceptional theatre while also being mindful of our impact on the environment.
Exploring the Key Players Behind USC Theater's Success Story
The success of the USC Theater program can be attributed to a network of exceptional faculty members, students, and alumni who have dedicated themselves to the program's growth and success.
Faculty members have been instrumental in teaching and training USC students' theatre-making skills, equipping them with a strong foundation in the performing arts. The successful alumni network has been essential in creating an active mentorship program, inspiring incoming enrollees, and always working to keep the program a leader in American theatre education.
Moreover, the USC Theater program has also been successful in fostering a diverse and inclusive community within the performing arts. The program actively seeks out and supports underrepresented voices, providing a platform for marginalized groups to share their stories and perspectives. This commitment to diversity has not only enriched the program's productions but has also helped to create a more inclusive and welcoming environment for all students.
Additionally, the USC Theater program has been at the forefront of incorporating new technologies and innovative techniques into its productions. From virtual reality experiences to interactive performances, the program has embraced the evolving landscape of theatre and has encouraged students to experiment with new forms of storytelling. This forward-thinking approach has not only kept the program relevant but has also prepared students for the ever-changing world of theatre and entertainment.
The Significance of Diversity and Inclusion in USC Theater's Productions
In recent years, there has been a significant increase in the program's emphasis on diversity and inclusion. The program has made it an essential aspect of productions to showcase works by women, people of color, and other marginalized groups. This approach has been critical in ensuring that the program is a reflection of our broader society. By promoting diversity and inclusion, USC Theater is showing its commitment to creating socially responsible theatre productions that foster a more equitable and inclusive world.
One of the ways in which USC Theater has been promoting diversity and inclusion is by actively seeking out and collaborating with artists from diverse backgrounds. This has led to a more diverse range of perspectives being represented in the productions, which in turn has made the program more accessible and relatable to a wider audience.
Another important aspect of USC Theater's commitment to diversity and inclusion is the incorporation of themes and issues that are relevant to marginalized communities. By addressing these topics in their productions, USC Theater is not only providing a platform for underrepresented voices but also creating a space for dialogue and understanding among different communities.
The Role of Technology in Enhancing the USC Theater Experience
USC Theater has continued to utilize technology to create a more immersive theatre experience for its audiences. From introducing augmented reality into its stage productions to utilizing video technology to record and archive productions, the program has fully embraced technology.
This has allowed for productions that use multimedia to enhance the text of plays, promote interactivity, and explore new avenues of sharing stories with audiences. Going forward, technology is likely to continue to be an integral part of the program's approach toward creating theatre productions and nurturing young talent.
One of the most exciting ways that USC Theater has incorporated technology into its productions is through the use of virtual reality. By creating immersive environments that transport audiences to different worlds, the program has been able to push the boundaries of what is possible in live theatre.
This has allowed for productions that are not only visually stunning but also emotionally impactful, as audiences are able to fully immerse themselves in the story being told. As technology continues to evolve, it will be interesting to see how USC Theater continues to innovate and create new and exciting experiences for its audiences.
Behind-the-Scenes: A Peek into the Making of a USC Theater Production
Creating a successful USC Theatre production is an effort that requires the talents of actors, designers, technicians, and directors all working together seamlessly. Behind the scenes, there is a remarkable amount of work that goes into making a production come to life.
Actors put in countless hours of rehearsal time, design professionals work on sets, costumes, and lighting, and stage technicians work in synchronicity to create a seamless production. The program's faculty members help in creating a comfortable environment for creativity and growth for all who participate in the program. This all comes together to produce high-quality theater that showcases the best talents of the university.
One of the most important aspects of a USC Theatre production is the collaboration between the different departments. The actors work closely with the designers to ensure that their costumes and makeup match the character they are portraying. The lighting and sound technicians work with the director to create the perfect atmosphere for each scene. This collaboration is what makes USC Theatre productions stand out from the rest.
Another important aspect of USC Theatre productions is the use of technology. The program has state-of-the-art equipment that allows for intricate and complex sets, lighting, and sound design. This technology is used to enhance the audience's experience and bring the production to life. The program also offers courses in technical theater, allowing students to learn about the latest technology and techniques used in the industry.
How USC Theater is Nurturing Young Talent through Its Programs and Initiatives
USC Theater has a strong tradition of nurturing young talent. From the undergraduate program to the highly-touted MFA program, USC Theatre is dedicated to providing students with a strong foundation in theatre-making and performance.
Additionally, the program's numerous initiatives, workshops, and activities encourage students to experiment and take risks, starting from their first forays into the program. The program is equipped with professional mentoring and guidance, resulting in theatre products that often feel polished long before graduation.
One of the most notable initiatives of USC Theater is the New Works Festival, which provides a platform for emerging playwrights to showcase their original works. The festival is open to all USC students, regardless of major, and offers a unique opportunity for students to collaborate with their peers in bringing new stories to life.
The festival has gained recognition in the theatre community, with many of the plays being selected for further development and production beyond the festival. This initiative not only fosters creativity and innovation but also prepares students for the professional world of theatre-making.
The Influence of USC Theater on Modern-day Theatre Education
USC Theater has had a significant impact on modern-level theatre education. Over the course of many years, the program has produced many inspiring alumni who have gone on to influence the theatre world positively. These graduates have become leaders in the industry, creating works that push boundaries and inspire new levels of creativity. As the years continue, USC will remain a leader in advancing the future of theatre education as students continue to push the envelope regarding the stories and characters that are brought to the stage.
One of the unique aspects of USC Theater is its emphasis on collaboration. Students are encouraged to work together and learn from each other, which has led to the creation of many groundbreaking productions. This collaborative approach has also helped to foster a sense of community within the program, which has been instrumental in the success of many of its graduates.
Another key factor in the success of USC Theater is its commitment to diversity and inclusion. The program actively seeks out students from a wide range of backgrounds and experiences, which has helped to create a more diverse and representative theatre community. This commitment to diversity has also led to the creation of many important works that explore issues of race, gender, and identity, and has helped to push the boundaries of what theatre can be.
The Legacy of USC Theater and Its Contribution to American Theatre History
USC Theater has shaped American theatre history with its contributions to the entertainment industry. The program continues to produce alumni who go on to make a significant impact in theatre and film.
As the program continues to grow and innovate, it remains an influential institution for arts education, inspiring future generations of theatre-makers to make their mark on the entertainment industry. USC Theater's rich history continues to be celebrated and remembered, and the program remains a vital part of the wider theatre education community.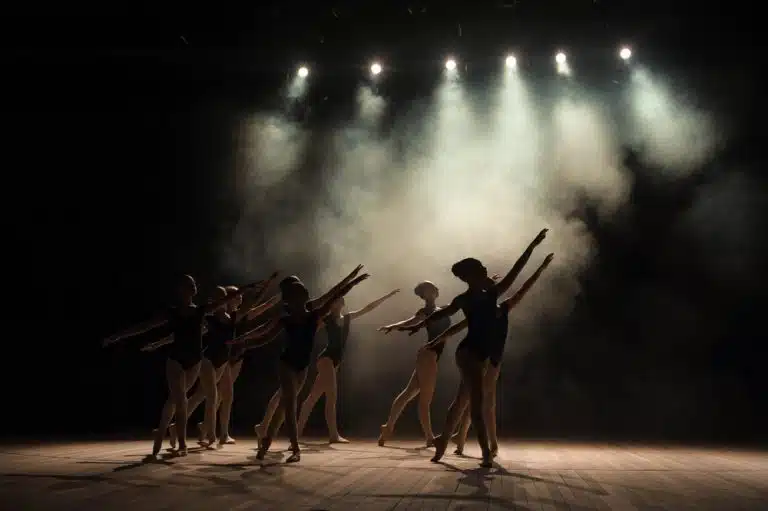 One of the most notable contributions of USC Theater to American theatre history is its emphasis on diversity and inclusion. The program has been at the forefront of promoting diverse voices and perspectives in theatre and has produced numerous plays and productions that explore issues of race, gender, sexuality, and identity.
This commitment to diversity has not only enriched the program's curriculum but has also had a significant impact on the wider theatre industry, inspiring other institutions to follow suit. USC Theater's legacy of promoting diversity and inclusion continues to be an important part of its identity and mission.
Want to learn more about getting into the University of Southern California? You've come to the right place. At AdmissionSight, we have over 10 years of experience guiding students through the competitive admissions process.
AdmissionSight can help you put your best foot forward when applying to college this fall. Contact us today for more information on our services.