USC Undergraduate Requirements
USC, which stands for the University of Southern California, is widely recognized as being among the most prestigious private research universities in the world. Interdisciplinary study is encouraged and supported by USC's well-rounded curriculum, which features a wide range of subject areas. Students who come here to further their education have the opportunity to work closely with eminent researchers in an extremely cutting-edge academic setting.
USC is the oldest university in California, having been founded in 1880 and having its main campus located in Los Angeles. Students are given the opportunity to develop interdisciplinary coursework that caters to their specific personal interests and professional aspirations.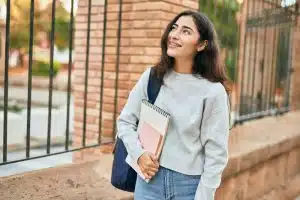 At the beginning of their time at the university, students are required to finish eight General Education classes. These classes cover topics such as humanistic inquiry, social analysis, quantitative reasoning, and the arts. After that point, students are given the opportunity to pursue new major/minor combination courses.
According to the "2021 US news ranking," the University of Southern California is currently ranked as the 24th best university in the United States. And according to the "2021 QS World University Ranking," the University of Southern California is the 121st best university in the world.
Alumni of the University of Southern California include prominent figures from all over the world. The American astronaut Neil Armstrong, the American actor John Wayne, the American film director George Lucas, and the American actor Kevin Porter Jr. are among the notable alumni of the school (American basketball player).
Over 4000 faculty members at USC serve in various capacities, including as teachers, scholars, mentors, and researchers. In addition, there are five Nobel Laureates on the faculty. In addition, dozens of other prestigious awards, such as the National Medal of Science, the Pulitzer Prize, and the MacArthur "Genius" Award.
USC is a school that has a very competitive admissions process. When deciding who will be accepted into the university and who will not, USC gives each applicant a thorough review based on a number of criteria. In 2021, the University of Southern California admitted approximately 9,618 students out of a total of 59,712 applicants. This represents a 16 percent acceptance rate.
In a university like this one, which is rich in opportunities and offers quality instruction, it is difficult to be selected. To be admitted to USC, prospective students need to demonstrate that they are capable of meeting or exceeding the rigorous USC undergraduate requirements.
Due to the extremely low acceptance rate, the University of Southern California is a very selective college. Only the most qualified applicants who come the closest to meeting USC's stringent USC undergraduate requirements for admission will be considered for enrollment. In order to make the most of your application, we will provide a comprehensive rundown of the USC undergraduate requirements.
What are the requirements to get into USC?
What are the requirements to get into USC?  The academic performance of incoming first-year students is already quite strong, and they have the potential to do even better. The majority of students who are granted admission are ranked in the top 10 percent of their high school graduating class, and the median score that they achieved on standardized tests places them in the top 5 percent.
Aside from mathematics, there is no prescribed or required curriculum; however, students who are offered admission typically pursue the most challenging program that is available to them in the areas of English, science, social studies, and a foreign language, as well as the arts.
Students are expected to have completed at least three years of mathematics in high school, including Advanced Algebra, with a grade of C or higher in each of those courses (Algebra II). Preparation for the intended major receives a lot of thoughtful consideration and focus.
In addition to this, USC is interested in your potential to make an impact, which includes your willingness to go above and beyond the USC undergraduate requirements, dig deeply into texts, explore ideas, and become a learner for life.
In the end, USC seeks to enroll students who will go on to become passionate partners in the learning and research processes. The following is a list of the USC undergraduate requirements that must be met in order to enroll in an undergraduate program at the University of Southern California.
Application for Common Use- The Common Application can be used to apply to USC. To accomplish this, go to the "My College" section and add USC there.
The Cost of the Application- As part of the USC undergraduate requirements, you are required to pay an application fee of $80 when you submit your application.
Official Test Scores- Students who choose to send in their test scores will find that USC records the highest scores for those students who have taken the tests multiple times. For both the SAT and the ACT, the highest score that a student achieves on any given section of the test, regardless of how many times they take the test, will be recorded. The writing portion of either the ACT or the SAT general test is not required to be passed in order to apply to USC.
Transcripts- Applicants for their first year in college are required to hand in official transcripts of all of their previous academic work, including high school and college.
Letters of Recommendation- As part of the USC undergraduate requirements, it is required that you submit a letter of recommendation written by either your school counselor or a teacher from your school. In order to be considered for admission to the School of Cinematic Arts, applicants are required to submit two recommendation letters.
A portfolio, a resume, and/or additional examples of your writing if necessary for the major. Auditions may also be required for students majoring in performance.
Submit your fall grades (when available)- Use the Mid-Year Report Form included in the Common Application or visit your applicant portal to submit your fall grades.
Application Affirmations- After we have processed your application, you will be able to access your affirmations through the portal. After the application deadline has passed, you are able to submit your digital signature.
USC requirements for international students
What are the USC requirements for international students?  All international applicants to USC will, with a few notable exceptions detailed below, be required to complete the same steps in the application process as first-year or transfer applicants.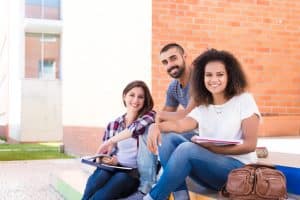 The educational systems of the majority of countries are well-known to USC, and the university will evaluate your application in light of the educational environment in which you currently study. When putting together their applications, applicants from other countries are required to:
As part of the USC undergraduate requirements, you are required to provide official copies of all of your academic records from any secondary or senior secondary schools, pre-university programs, as well as colleges, and universities that you attended* These records are required to be sent in a manner that is unbroken from the testing agencies or schools. If the native language is not English, then they must also be submitted in the native language, along with an English translation;
You are required to send the results of any external examinations, as well as any predicted results, such as GCSE/IGCSE results as well as predicted IB or A-Level results, Indian board examination results, Australian ATAR, etc.; AND
Confirm that their application and all of the work that they have presented is their own, that it is factually accurate, and that it has been presented in an honest manner.
When filling out the Common Application, be sure to write your name exactly as it appears on documents such as your passport and/or your I-20 or DS-2019. Enter the name that appears on your academic record in the "Preferred name" section if the name that appears on your passport is different from the name that appears on your academic record.
Even if your current mailing address is in the United States, you are required to provide a valid address outside of the United States that is not a P.O. box if you are an international student. This is the case even if your physical address is in the United States. Together with the necessary forms, we ask that you please submit a copy of your most recent passport.
During the recruitment and selection process, USC does not enter into any contracts with non-USC entities like educational agents, nor is it represented by any such entities.
Academic records from high school and/or secondary school should include what is considered to be the equivalent of United States grade 9 through United States grade 12, with students either being on track to complete or have already completed the equivalent of a United States high school diploma prior to the beginning of their enrollment at USC.
What is the GPA requirement for USC?
What is the GPA requirement for USC? The minimum cumulative grade point average required by USC is typically around 3.79. This figure represents the average grade point average of successful applicants who were granted admission to the University of Southern California; however, the university does not explicitly state this information anywhere on its website. Because of this, USC is an extremely competitive college, and in order to attend, you will need to maintain very high grades throughout your academic career.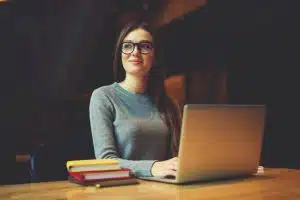 Having said that, highly regarded educational institutions such as USC don't often stipulate a minimum grade point average for applicants, as this criterion is subject to change depending on the applicant's intended field of study and overall application. Because the University of Southern California uses a holistic evaluation process for all applicants, having a GPA or SAT score that is below average will not automatically eliminate you from consideration.
Even if a candidate's GPA is lower than 3.79, there is still a chance that they will be admitted to USC as long as their application demonstrates that they have exceptional extracurricular activities, sporting accomplishments, great scores on standardized tests, or other outstanding achievements that set them apart from other applicants.
Does USC require SAT for 2022?
Does USC require SAT for 2022? Students who apply to USC in the fall of 2022 or 2023 will be asked to indicate whether or not they intend to submit scores; if they do, we will wait to receive them after we have reviewed their applications. If applicants choose not to submit their SAT or ACT scores, they will not be penalized in any way, nor will they be put at a disadvantage. The selection of students for the University of Southern California has always utilized a holistic approach, and we are confident in our capacity to determine a student's potential based on the entirety of what is presented to us.
Scores on the SAT or ACT will not be required to be submitted by international applicants for the years 2022 and 2023 applications to the University of Southern California. Those individuals whose first language is not English, on the other hand, will be required to continue submitting test results from an English proficiency examination such as the TOEFL, IELTS, Duolingo English Test, or PTE Academic English.
The pandemic of COVID-19 is just one of the many difficulties that those families and communities are having to deal with right now. The pandemic, the economic downturn, and the country's anti-racist social reckoning all require us to pay greater attention to how USC's processes can best serve the diversity of students and families that they seek to add to the USC community.
This requires us to pay greater attention to how USC's processes can best serve the diversity of students and families that they seek to add. USC will evaluate the effects of its test-optional policies over the next two years, and by the spring of 2023, the university will make a decision regarding its long-term stance on standardized testing.
What kind of student does USC look for?
What kind of student does USC look for?  The University of Southern California is a highly selective private institution that is well-known for its commitment to providing students of the next generation with an excellent education in a broad range of academic fields and fields of study.
The ideal student to attend USC is someone who is motivated to push themselves to new academic and personal heights of achievement. During the application process, USC looks at students' personal history as well as their academic performance over the course of their academic careers. This helps them find students who are ambitious.
The ideal student body at USC would have a wide range of interests and come from a variety of different backgrounds. As a result, the admissions process makes use of a variety of supplemental materials, including short-answer responses, letters of recommendation, and other supplementary materials, to assist with determining what qualities and skills each prospective student may bring to the campus.
The following is a list of characteristics that should be exhibited by an ideal USC student.
Ambition- Students at USC are provided with the resources necessary to help them achieve their goals even more successfully than they could have ever imagined. Students who are not afraid to compromise themselves in order to achieve their goals are likely to do well at the University of Southern California. This naturally denotes that students who come to USC with the aspiration to push themselves to their limits and improve in every aspect of their lives will find themselves in good company once they arrive.
Willing to question the established order or norm- The "way things have always been done" is not something that students at USC are afraid to question. Students who are not afraid to challenge themselves or others, or to think creatively, are more likely to do well in classrooms and lecture halls at the University of Southern California (USC). USC provides a training ground for learning civil discourse, debate, and critical thinking for those who are not afraid to take on the issue that is the proverbial "elephant in the room."
Professionalism- Do not be fooled by the carefree atmosphere of Los Angeles; students from the University of Southern California are known throughout the country for their level of professionalism. Those students who are able to carry themselves in a professional manner and demonstrate an eagerness to learn are the ones who most effectively represent their university.
Participation in Community Activities- USC will provide you with the support and resources you require to take your involvement in your community to the next level if you are the type of person who derives satisfaction from being active in your community and having an effect on the people in your immediate environment. Students are strongly encouraged to make connections within their communities and to give back by volunteering their time, skills, interests, and talents.
The ideal student for the University of Southern California is one who is not afraid to take the initiative as a leader and who encourages others to think beyond the confines of the status quo, all while keeping their academic goals in the forefront of their minds.
This private research university is widely regarded as one of the best educational opportunities in the state of California, and if you are the kind of student who is always looking for new ways to tackle difficult problems, you will do exceptionally well here.
Students who are most likely to be successful at USC are those who are willing to push themselves academically and personally each day in order to pursue their interests.
USC application deadline for 2022
When will be the USC application deadline for 2022? Fall is the time of year when the admissions process at USC gets underway. The following table provides students with important dates to keep in mind regarding the application submission process:
Early Action
November 1, 2022
Regular Decision
For majors requiring a portfolio or audition

Application Deadline: December 1, 2022

All other majors

Application Deadline: January 15, 2023

Financial Aid
Early Application Deadline: January 9, 2023

Regular Decision Deadline: February 10, 2023

Transfer Application
For some majors requiring a portfolio or audition

Application Deadline: December 1, 2022

All other majors

Application Deadline: February 15, 2023
If you need help putting the finishing touches on your early applications, or want some advice on whether or not applying Early Decision or an Early Action is a good option for you, at AdmissionSight, we have over 10 years of experience guiding students through the competitive admissions process, including our athletic recruitment program.
AdmissionSight can help you put your best foot forward when applying to college this fall. Contact us today for more information on our services.