USC vs Columbia: A Comparison of Two Elite Universities
Choosing the right university can be a daunting task for students who are aiming for a successful career ahead. In recent times, two universities that have gained a lot of attention are the University of Southern California (USC) and Columbia University. Both universities are highly prestigious, offering world-class education and a plethora of opportunities for personal and professional growth. In this article, we will delve into a detailed comparison of USC vs Columbia, focusing on location, academic programs, admission process, student life, and more.
Location and Campus Overview: USC vs Columbia
One of the most significant factors to consider while selecting a university is the location and campus vibe. Both USC and Columbia have their unique and distinct location. The University of Southern California (USC) is located in the heart of Los Angeles, California, known for its beautiful weather and a bustling city that never sleeps. On the other hand, Columbia University is situated in the middle of Upper Manhattan, New York City, which is a hub for innovation, creativity, and countless other experiences.
The USC campus spans over 226 acres, has a tropical garden, and is home to more than 20 research centres. The campus boasts of state-of-the-art facilities, including multiple libraries, sports complexes, an auditorium, and a stunning football stadium that can seat up to 93,000 people.
The Columbia campus, on the other hand, has a Gothic-style architecture that offers a classic feel. Its campus covers approximately 36 acres and is home to around 20 libraries, research centres, and sports facilities. Columbia has one of the most extensive academic libraries globally, known as the Butler Library, which houses around 13 million printed materials like books, manuscripts and periodicals.
Aside from the location and campus vibe, another crucial factor to consider when choosing a university is the student life. At USC, students can participate in over 1,000 clubs and organisations, including academic, cultural, and recreational groups. The university also has a vibrant Greek life, with over 50 fraternities and sororities. USC students can also enjoy the beautiful beaches and hiking trails in the surrounding areas.
Similarly, Columbia University offers a diverse range of extracurricular activities, including over 500 student organisations, clubs, and teams. The university has a strong tradition of student activism, and students can participate in various social justice and political groups. Columbia students can also take advantage of the city's cultural offerings, such as museums, theatres, and music venues.
Academic Programs and Degrees Offered: USC vs Columbia
Both USC and Columbia offer a wide range of programs that cater to multiple disciplines, ensuring that students can pursue their academic interests to the fullest. USC has around 360 undergraduate and graduate degree programs in fields like Arts, Social Sciences, Sciences, Engineering, and Business.
Columbia has 39 undergraduate programs and around 100 graduate degree programs, including Arts, Law, Social Sciences, Engineering, Business, and more. The university also has an impressive list of research programs and can offer students the opportunity to do research on some of the most critical global issues.
Additionally, both USC and Columbia offer various opportunities for students to engage in extracurricular activities and gain practical experience in their fields of study. USC has a strong focus on entrepreneurship and innovation, with programs like the Lloyd Greif Center for Entrepreneurial Studies and the Viterbi Startup Garage. Columbia, on the other hand, has a robust internship program that allows students to gain hands-on experience in their chosen fields, as well as numerous research opportunities through its various research centers and institutes.
Ranking and Reputation of USC and Columbia
Both USC and Columbia have consistent rankings in the global university ranks and have built a strong reputation over the years. In the most recent QS world university rankings, USC was placed at number fifteen, while Columbia stood at number six. In addition, US News & World Report ranked Columbia as the fourth-best national university and USC at the twenty-second position.
Furthermore, both universities have a long history of producing successful alumni in various fields, including business, entertainment, politics, and academia. USC has notable alumni such as George Lucas, Steven Spielberg, and Neil Armstrong, while Columbia boasts of alumni such as Barack Obama, Warren Buffett, and Ruth Bader Ginsburg. The success of these alumni is a testament to the quality of education and resources provided by both universities.
Admission Process and Requirements: USC vs Columbia
Admission to universities like USC and Columbia is highly competitive. Both universities follow a holistic admission process, where grades, test scores, essays, and extracurricular activities are crucial criteria for selection.
At USC, prospective students must apply through the Common Application or the Coalition Application and submit a complete application, including transcripts, test scores, letters of recommendation, and essays. USC has an acceptance rate of around 13%.
Columbia University, meanwhile, follows the same application process as USC and also requires additional supplements, including an interview with a representative from the admissions committee. The acceptance rate at Columbia stands at around 6%.
It is important to note that both USC and Columbia have different requirements for standardized test scores. USC requires either the SAT or ACT, while Columbia requires either the SAT or the ACT with Writing. Additionally, USC recommends that applicants submit SAT Subject Test scores, while Columbia requires them for certain programs.
Another factor to consider is the availability of financial aid. Both universities offer need-based and merit-based aid, but the process and requirements for applying for aid may differ. Prospective students should research and compare the financial aid options at both universities before making a decision.
Student Life and Extracurricular Activities: USC vs Columbia
Both USC and Columbia offer a vibrant student life with a variety of extracurricular activities. The USC campus is particularly famous for its sports programs, with its 21 Division 1 teams in all intercollegiate sports. In contrast, Columbia offers various artistic clubs and organisations, including the Columbia University Marching Band.
USC is known for its Greek life and has around 40 fraternities and sororities to choose from, while Columbia has a vibrant residential hall system that encourages a more collaborative and close-knit community.
Additionally, both USC and Columbia offer a range of community service opportunities for students to get involved in. USC has a dedicated center for community engagement, which offers various programs and initiatives for students to volunteer and give back to the local community. Columbia also has a strong commitment to community service, with its Office of Civic Engagement and Social Responsibility offering various programs and partnerships with local organizations.
Campus Diversity and Inclusivity: USC vs Columbia
Both universities are committed to fostering a diverse and inclusive campus culture and offer various programs and initiatives to support these values. USC has a thriving international student population from over 130 countries and boasts of a highly diverse faculty base.
Columbia, too, prides itself on its diverse student body and faculty, with around 24% of the undergraduate population consisting of students from underrepresented communities. Columbia was also one of the first universities globally to offer a Women's Studies major, reflecting its commitment to inclusivity.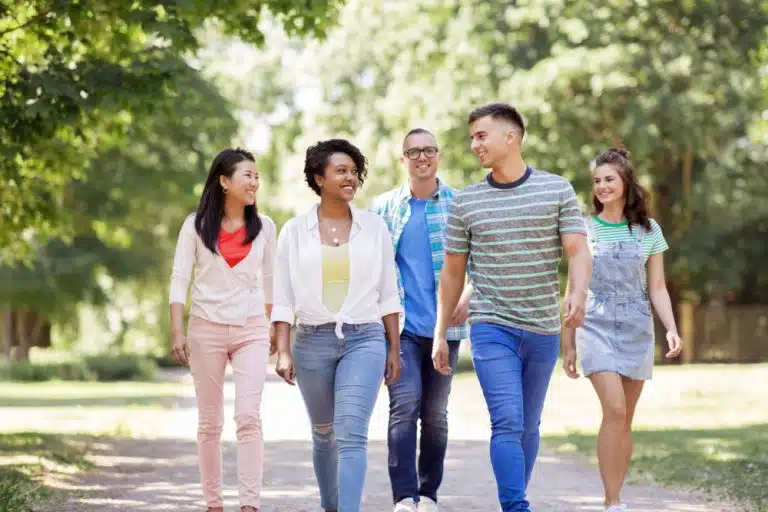 In addition to these initiatives, both universities have also implemented policies to ensure that their campuses are safe and welcoming spaces for all students, regardless of their background. USC has a Bias Incident Response Team that investigates and responds to incidents of bias and discrimination on campus, while Columbia has a Multicultural Affairs office that provides resources and support for students from diverse backgrounds. Both universities also offer cultural centers and student organizations that celebrate and promote diversity and inclusivity on campus.
Faculty Quality and Teaching Methodology at USC and Columbia
USC and Columbia have world-class faculty who are experts in their respective fields and bring an unmatched level of expertise to the classroom. Both universities pride themselves on their faculty's focus on delivering high-quality education and support to students.
USC puts a strong emphasis on students' personalised learning and offers small and interactive classes, ensuring that students receive individual attention and support. Columbia follows a similar approach and has a strong tradition of encouraging intellectual inquiry and debate in the classroom.
Additionally, USC and Columbia both have a strong commitment to research and innovation. Faculty members at both universities are actively engaged in cutting-edge research and bring their findings and insights into the classroom, providing students with a unique and dynamic learning experience.
Furthermore, both universities offer a range of resources and support services to help students succeed academically and personally. From tutoring and academic advising to mental health services and extracurricular activities, USC and Columbia are dedicated to providing a well-rounded and supportive educational experience for their students.
Research Opportunities and Funding at USC vs Columbia
Both universities offer various research programs and opportunities to students, providing a platform to gain hands-on experience in their respective fields. USC, in particular, provides funding opportunities for research, creative work, and scholarship, including the Undergraduate Research Associates Program.
Columbia's research opportunities are equally impressive, and it is one of only four universities globally to have won Nobel Prizes in all the broad areas of study – Medicine, Physics, Economics, Chemistry, and Literature. The university also offers various research programs, including the Institute for Data Sciences and Engineering.
Additionally, USC has a strong emphasis on interdisciplinary research, encouraging students to collaborate across different fields of study. This approach allows for a more comprehensive understanding of complex issues and provides students with a unique perspective on problem-solving.
On the other hand, Columbia has a vast network of research centers and institutes, including the Earth Institute, the Zuckerman Mind Brain Behavior Institute, and the Columbia Nano Initiative. These centers provide students with access to cutting-edge research and state-of-the-art facilities, allowing them to work on groundbreaking projects and contribute to the advancement of their respective fields.
Career Services and Alumni Network Comparison: USC vs Columbia
Both universities have a strong alumni community and offer a robust career services network to help students achieve reputable careers post-graduation.
At USC, students have access to the USC Career Center, which provides career advising, job postings, and other resources. USC alumni include some of the most successful and prominent figures in the entertainment and sports industries.
Columbia, on the other hand, has an alumni network of around 350,000 graduates, including some of the most successful business, law, and political professionals worldwide.
Additionally, USC offers a unique program called the Trojan Network, which connects students with alumni in their desired career fields. This program allows students to gain valuable insights and connections from experienced professionals in their industry of interest.
Financial Aid, Scholarships, and Tuition Costs Comparison: USC vs Columbia
For many students, financial aid and scholarships are crucial factors when choosing a university. Both USC and Columbia offer need-based and merit-based scholarships and financial aid to students.
At USC, around 70% of undergraduate students receive some form of financial aid, with the average grant aid being around $35,000 per year. Columbia offers a similar percentage of financial aid, with an average package of $48,000 per year.
It's important to note that while Columbia's average financial aid package may be higher, their tuition costs are also significantly higher than USC's. Columbia's tuition and fees for undergraduate students totaled $65,524, while USC's tuition and fees were $64,726. However, it's worth considering the overall cost of attendance, including room and board, when comparing the two universities.
Sports Programs and Athletic Facilities at USC vs Columbia
USC and Columbia both have impressive sports programs and athletic facilities to support students' fitness and wellness goals.
USC, in particular, has a thriving sports culture and is home to multiple national championship-winning teams, including its football and track and field teams. The university has state-of-the-art facilities, including the Los Angeles Memorial Coliseum and the Galen Center.
Columbia's sports program, while not as extensive as USC, offers multiple intramural and club sports, including rowing, fencing, and soccer. The university's athletic facilities include the Columbia University Dodge Fitness Center and the Lawrence A. Wien Stadium.
Despite the differences in the size of their sports programs, both USC and Columbia offer opportunities for students to get involved in sports and fitness. USC has a wide range of sports clubs and intramural teams, including basketball, volleyball, and ultimate frisbee. Columbia also offers a variety of fitness classes, such as yoga and Pilates, for students who prefer non-competitive activities.
Additionally, both universities prioritize the health and safety of their student athletes. USC has a comprehensive sports medicine program that provides medical care and rehabilitation services to its athletes. Columbia has a similar program, which includes a team of certified athletic trainers and a sports medicine physician who work together to ensure the well-being of its student athletes.
Social Media Presence of Both Universities
Both USC and Columbia have a strong social media presence, with a focus on engaging with current and prospective students, alumni, and the wider community.
USC boasts of an impressive social media following, with around 250,000 followers on Instagram and 122,000 on Twitter. Columbia's social media following is slightly smaller, with around 120,000 followers on Instagram and 73,000 on Twitter.
Despite the difference in social media following, both universities have been successful in using social media to connect with their audience. USC's social media strategy includes showcasing student life, promoting events, and highlighting academic achievements. Columbia, on the other hand, focuses on sharing research updates, campus news, and student success stories.
Both universities also use social media to promote diversity and inclusion. USC has launched campaigns such as #FightOnTogether and #YouAreWelcomeHere to show support for underrepresented groups. Columbia has a dedicated social media account, @ColumbiaSpectator, which covers news and events related to the LGBTQ+ community.
Prospects for Future Students: Which University is the Better Choice?
In conclusion, both USC and Columbia are highly prestigious and offer world-class education and a plethora of opportunities for personal and professional growth. Choosing between the two universities is ultimately dependent on the students' academic and extracurricular interests, location preference, and financial requirements.
However, it is worth noting that both universities have unique offerings, with USC being more athletic-centric and Columbia offering a more artistic and research-oriented experience. Regardless of which university a student chooses, it is undeniable that both USC and Columbia offer an enriching and fulfilling academic experience that will equip them for success in their future endeavours.
One factor that may influence a student's decision is the size of the university. USC has a larger student body, which may provide more opportunities for networking and socializing. On the other hand, Columbia's smaller size may offer a more intimate and personalized learning experience.
Another consideration is the location of the university. USC is located in Los Angeles, which is known for its entertainment industry and diverse culture. Columbia, on the other hand, is situated in New York City, which offers endless opportunities for internships and career development.