USC's Graduation Requirements
What are the graduation requirements for USC?
What are the prerequisites needed to graduate from USC? USC's graduation requirements vary depending on the student's major, but all students must fulfill certain academic and non-academic requirements to earn their degree.
Academic Requirements:
Unit Requirements
To graduate from USC, students must complete a certain number of units. The exact number of units required depends on the major, but on average, students must complete at least 120 units.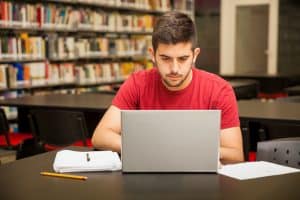 These units are divided between general education requirements, major requirements, and elective courses.
General Education Requirements
All USC students must fulfill general education requirements, which include classes in the humanities, social sciences, natural sciences, and writing.
These classes are designed to give students a broad understanding of different disciplines and to develop critical thinking skills.
Major Requirements
In addition to general education requirements, students must also complete major requirements. These requirements vary depending on the major and may include specific classes, labs, and research projects.
Students must also complete a capstone course or project, which is intended to demonstrate their mastery of the subject matter.
Elective Courses
Finally, students must also complete elective courses. These courses are intended to allow students to explore interests outside of their major and to gain a more well-rounded education.
Non-Academic Requirements
Community Service
Students must participate in community service as a part of USC's graduation requirements. This can include volunteering, internships, and other service-learning opportunities.
Co-Curricular Activities
USC encourages students to engage in other co-curricular activities such as clubs, organizations, and leadership opportunities to develop diverse skill sets and experiences.
Students need to consult with their academic advisor throughout their college career to ensure that they are on track to meet these requirements and graduate on time.
What GPA do you need to graduate from USC?
What is the GPA required to graduate from USC? One of the key requirements for graduating from USC is maintaining a certain grade point average (GPA).
To graduate from USC, students must maintain a minimum GPA of 2.0. This means that students must earn at least a "C" in all their classes.
However, many majors at USC require a higher GPA for graduation. For instance, some majors may require a minimum GPA of 2.5 or higher. Students need to check with their academic advisor to confirm the specific GPA requirement for their major.
Maintaining a good GPA is essential for students to graduate on time and to be competitive for graduate school or job opportunities.
Additionally, students who fail to meet the minimum GPA requirement may be placed on academic probation or even dismissed from the university.
To maintain a good GPA, students should attend all their classes, take thorough and organized notes, and seek help when needed. They should also make sure to balance their coursework with other activities such as extracurriculars, internships, and part-time jobs.
How does USC's graduation work?
How does the USC graduation process work?
Apply for graduation
Once students have met all USC's graduation requirements, they must apply for graduation by applying to the Office of the Registrar.
The application process usually opens a few months before the graduation ceremony. After the application is reviewed and approved, students will be able to participate in the graduation ceremony. Graduation ceremonies usually take place twice a year, once in May and once in December.
Attend the graduation ceremony
The main Commencement ceremony at USC begins with a grand academic procession at 8:30 a.m., followed by remarks from university leadership, the conferring of honorary degrees, addresses from the valedictorian and commencement speaker, and the formal conferring of degrees, at which point members of the current graduating class become USC alumni.
The graduation ceremony is usually held at USC's Alumni Park, a beautiful and historic location on the University Park Campus. The park serves as the focal point of the university and is a fitting location for the graduation ceremony.
Attend the academic department's ceremony
After the main Commencement ceremony concludes, many academic departments hold their ceremonies, often followed by receptions. Each institution's commencement ceremony provides a moment for students to rejoice together as a class, listen to a notable speaker whose expertise is relevant to their majors, and receive congratulatory messages and diplomas from faculty and administrators.
The USC Annenberg School for Communication and Journalism; the USC Dornsife College of Letters, Arts, and Sciences; the USC Marshall School of Business; the USC Rossier School of Education; the USC Suzanne Dworak-Peck School of Social Work, and the USC Viterbi School of Engineering all have official hooding ceremonies for their respective Ph.D. candidates as well.
Family and friends of USC graduates are warmly welcomed to join them for the main Commencement ceremony and the academic school ceremonies on the University Park Campus.
Students need to consult with their academic advisor throughout their college career to ensure that they are on track to meet these requirements and graduate on time.
Students who complete all of USC's graduation requirements will be well-prepared for the next phase of their careers and will have gained a rich and well-rounded education.
It may be tough to complete all of USC's graduation requirements. Although the process can be difficult, the result is always satisfying.
Despite any future hurdles, we at AdmissionSight are confident in your ability to prosper at USC and complete your degree. However, for the time being, the most important goal is to enroll in the university.
AdmissionSight has proven to be an invaluable resource for anyone attempting to navigate the difficult and competitive college admissions process. Please contact us as soon as possible to organize your initial consultation.