UT Austin vs Grinnell: A Comprehensive Look at Two Top Schools
If you're looking for a top-notch university to pursue your higher education, UT Austin and Grinnell are surely two names that must have crossed your mind. Both universities have an impressive history and reputation, attracting students from all over the world. However, the question arises, which university is the better choice? In this article, we will take a comprehensive look at UT Austin vs Grinnell to compare and contrast their offerings, campus life, student organizations, athletics, and career opportunities.
Introduction: Why Compare UT Austin and Grinnell?
Choosing the right university is an important decision, and it's essential to know about the options available. UT Austin and Grinnell are both reputed universities, but their teaching methodologies, programs, and campus life vary widely. By comparing and contrasting them, you can make an informed decision and find the better fit for your academic and personal goals.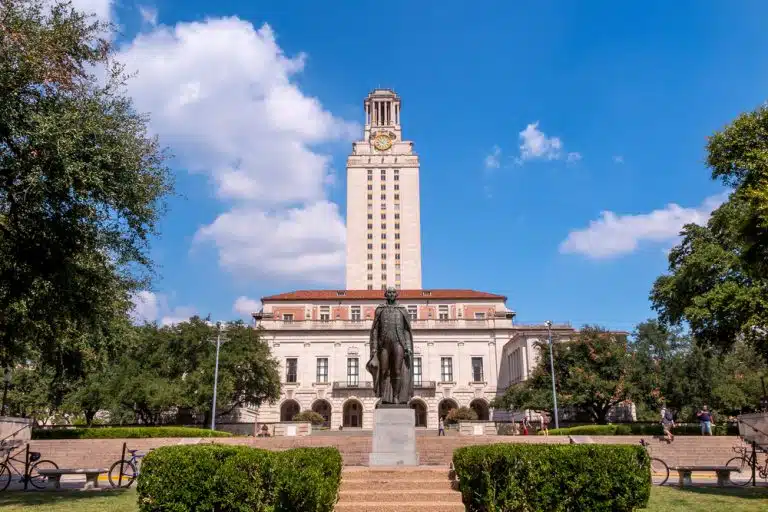 One of the significant differences between UT Austin and Grinnell is their location. UT Austin is located in the heart of Austin, Texas, a bustling city with a vibrant music and arts scene. In contrast, Grinnell is situated in a small town in Iowa, providing a more intimate and close-knit community. This difference in location can significantly impact your college experience, depending on your preferences.
Another difference between the two universities is their student body. UT Austin is a large public university with over 50,000 students, while Grinnell is a small liberal arts college with around 1,700 students. This difference in size can affect the classroom experience, with smaller class sizes and more personalized attention at Grinnell, while UT Austin offers a wider range of extracurricular activities and resources.
Brief History of UT Austin and Grinnell
The University of Texas at Austin, also known as UT Austin, was founded in 1883 and is a flagship institution of the University of Texas System. It is a public research university that offers a wide range of undergraduate and graduate programs. Grinnell College was founded in 1846 and is a private liberal arts college located in Grinnell, Iowa. Grinnell's mission is to help students reach their potential through rigorous academic programs.
Despite being founded over 30 years apart, UT Austin and Grinnell College share a commitment to diversity and inclusion. UT Austin has been recognized as one of the most diverse universities in the country, with a student body that represents all 50 states and over 120 countries.
Grinnell College has a long history of promoting diversity and was one of the first colleges in the country to admit women and African American students. Today, Grinnell continues to prioritize diversity and inclusion through initiatives such as the Posse Program, which provides full-tuition scholarships to groups of talented students from diverse backgrounds.
Academic Programs Offered at UT Austin vs Grinnell
UT Austin boasts more than 170 fields of study, including Business, Engineering, Law, Liberal Arts, and Sciences. Grinnell, on the other hand, offers 27 majors and 19 interdisciplinary concentrations, including Anthropology, English, Economics, and Computer Science. Both universities have a strong focus on undergraduate education, and their professors are well-renowned in their fields. Furthermore, they have ample research opportunities for students who wish to pursue higher levels of study.
UT Austin is particularly well-known for its highly-ranked graduate programs, including those in Business, Engineering, Law, and Education. The university also offers a wide range of professional programs, such as Architecture, Nursing, and Social Work. In addition, UT Austin has a vibrant student life, with over 1,300 student organizations and numerous cultural events throughout the year.
Grinnell College, on the other hand, is renowned for its strong commitment to social justice and community engagement. The college offers a unique curriculum that emphasizes interdisciplinary learning and encourages students to explore a variety of academic fields.
Grinnell also has a strong tradition of student activism, with a long history of student-led movements for social change. The college's small size and close-knit community foster a supportive and collaborative learning environment, where students are encouraged to take risks and pursue their passions.
Admission Requirements for UT Austin vs Grinnell
Admission to both UT Austin and Grinnell is highly competitive, and they have different admission requirements. UT Austin requires a high school diploma, transcripts, test scores, and essays. Grinnell, on the other hand, requires students to showcase their intellectual curiosity, creativity, and strong academic suitability. They consider factors such as personal narrative, extracurricular activities, and community involvement when evaluating applications.
Additionally, UT Austin offers automatic admission to students who rank in the top 6% of their high school class. This policy applies to Texas residents and non-residents alike. However, meeting this requirement does not guarantee admission to a specific program or major.
Grinnell, on the other hand, has a test-optional policy, which means that students can choose not to submit standardized test scores as part of their application. This policy is designed to reduce barriers for students who may not have had access to test preparation resources or who do not perform well on standardized tests. However, students who choose not to submit test scores must provide additional evidence of their academic abilities, such as through their high school transcripts or other academic achievements.
Campus Life at UT Austin vs Grinnell
Both universities have a vibrant campus life, but they differ in their size and approach. UT Austin campus is sprawling, with approximately 51,000 students, and has a thriving athletic culture. Grinnell is a small campus with approximately 1,700 students and has a strong emphasis on promoting intellectual and cultural activities. Both universities have rich traditions, and students can get involved in various clubs, organizations, and events.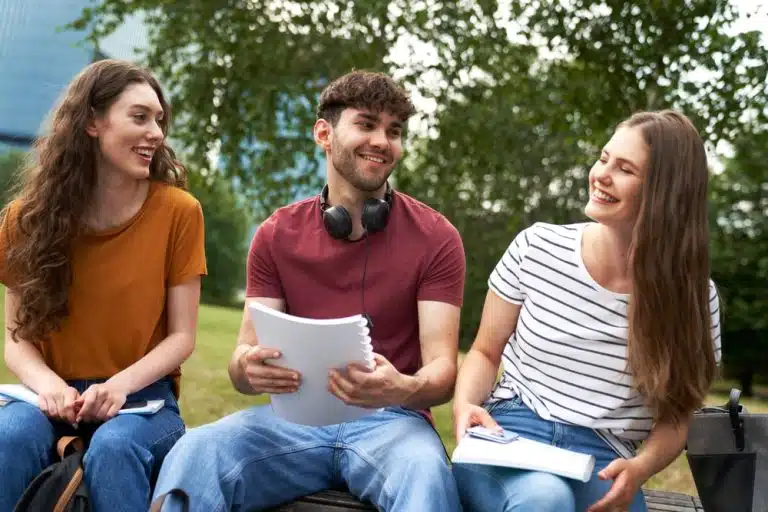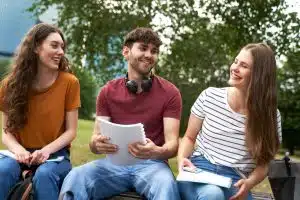 At UT Austin, students can attend football games at the Darrell K Royal-Texas Memorial Stadium, which can hold up to 100,000 fans. The university also has a strong Greek life presence, with over 70 fraternities and sororities. In addition, UT Austin has a diverse student body, with students from all 50 states and over 120 countries.
Grinnell, on the other hand, has a unique approach to campus life. The college has a no-loan financial aid policy, which means that students graduate without any debt. Grinnell also has a strong commitment to sustainability, with initiatives such as a student-run organic farm and a LEED-certified student center. The college also has a strong focus on community service, with over 70% of students participating in volunteer work.
Student Organizations at UT Austin vs Grinnell
Both universities offer a wide range of student organizations, including philanthropic groups, academic clubs, and recreational clubs. UT Austin has over 1,200 registered student organizations, while Grinnell has more than 150 student organizations. Additionally, both universities encourage students to start their organizations, providing ample support and resources for students to make their ideas a reality.
At UT Austin, some of the most popular student organizations include the Longhorn Band, Texas Orange Jackets, and Texas Blazers. These organizations are known for their strong sense of community and tradition on campus. At Grinnell, students can join organizations such as the Social Justice Action Group, the International Student Organization, and the Grinnell College Democrats. These organizations reflect the diverse interests and passions of the student body at Grinnell.
Athletics Programs at UT Austin vs Grinnell
UT Austin is famous for its athletic culture, with over 20 sports teams, including football, basketball, and baseball. Grinnell has 18 competitive sports teams, and their most notable program is its pioneering men's and women's basketball teams that utilize The Grinnell System. Both universities have fantastic athletic facilities that support their teams as well as recreational activities for students.
Aside from the traditional sports teams, UT Austin also has a highly successful swimming and diving program, with multiple national championships under their belt. Grinnell, on the other hand, has a unique Ultimate Frisbee team that competes at a high level and has even won national championships. Both universities also offer a variety of intramural sports for students to participate in, ranging from flag football to dodgeball.
Furthermore, UT Austin and Grinnell prioritize the well-being of their student-athletes by providing resources such as sports medicine clinics, nutritionists, and mental health services. Both universities also have academic support programs specifically for student-athletes to ensure they are able to balance their athletic and academic commitments.
Overall, the athletics programs at UT Austin and Grinnell offer a well-rounded experience for students who are passionate about sports and want to be part of a supportive community.
Research Opportunities at UT Austin vs Grinnell
UT Austin and Grinnell both encourage and promote undergraduate research, providing students with access to faculty and state-of-the-art research facilities. UT Austin houses several research centers and institutes, while Grinnell has a liberal arts research program that allows students to engage in research projects across a variety of academic areas.
At UT Austin, students have the opportunity to participate in research projects in fields such as engineering, natural sciences, and social sciences. The university also offers research fellowships and grants to support student research initiatives. Grinnell, on the other hand, has a unique research program that emphasizes interdisciplinary collaboration and encourages students to explore research questions from multiple perspectives.
Both UT Austin and Grinnell also provide students with opportunities to present their research findings at conferences and symposiums. These events offer students the chance to share their work with peers and professionals in their field, as well as receive feedback and insights that can help them refine their research projects.
Overall, the research opportunities available at UT Austin and Grinnell are invaluable experiences that can help students develop critical thinking, problem-solving, and communication skills that will serve them well in their future careers.
Career Services at UT Austin and Grinnell
Both universities offer career services that support and prepare students for their post-graduation careers. UT Austin provides a vast array of resources, including mock interviews, career fairs, and employer networking events. Grinnell has various programs and initiatives, including internships, fellowships, and alumni mentoring programs, to help students navigate their career paths.
Additionally, UT Austin has a Career Exploration Center that helps students explore different career paths and majors. They offer workshops, assessments, and one-on-one advising to help students make informed decisions about their future careers. Grinnell also has a Career Communities program that connects students with alumni and employers in specific industries, such as healthcare, education, and social justice.
Both universities also have online job boards where students can search for internships, part-time jobs, and full-time positions. UT Austin's job board, called HireUTexas, has over 20,000 job postings each year. Grinnell's job board, called PioneerLink, is exclusively for Grinnell students and alumni and features job postings from employers who are specifically interested in hiring Grinnell graduates.
Faculty Profiles at UT Austin vs Grinnell
The faculty of a university plays a crucial role in shaping and imparting knowledge to students. Both universities have esteemed faculties, with UT Austin having close to 3,000 faculty members, and Grinnell boasting of a student-faculty ratio of 9:1, allowing for individualized attention and mentoring.
At UT Austin, the faculty is composed of experts in various fields, including Nobel laureates, Pulitzer Prize winners, and members of prestigious academic societies. The university also has a number of endowed chairs, which are positions held by distinguished faculty members who have made significant contributions to their respective fields.
Grinnell's faculty is known for its commitment to undergraduate teaching and research. The college has a unique tenure system that emphasizes teaching excellence, and faculty members are encouraged to involve students in their research projects. This approach has resulted in numerous student-faculty collaborations and publications in prestigious academic journals.
Conclusion: Which University is Best for You?
Choosing between UT Austin vs Grinnell depends on your personal and academic goals. UT Austin is an excellent choice for students looking for a large university with diverse programs and vast research opportunities. Grinnell is an excellent choice for students looking for a small, intimate campus with a strong emphasis on undergraduate education and intellectual curiosity. Whatever your choice, both universities will undoubtedly provide a rich educational experience and opportunities for personal and professional growth.
Want to learn more about comparing UT Austin with other top and well-known Universities and Colleges in the country? You've come to the right place. At AdmissionSight, we have over 10 years of experience guiding students through the competitive admissions process.
AdmissionSight can help you put your best foot forward when applying to college this fall. Contact us today for more information on our services.