UT Austin vs MIT: Which University is Right for You?
As a high school student approaching graduation, one of the biggest decisions you'll make in your life is choosing which university to attend. It's critical to ensure that you're picking a college that fits your personal and academic goals, as well as one that offers the resources and opportunities you need to succeed. This article will be comparing two of the top universities in the United States: UT Austin vs MIT. By the end of this article, you should have a better idea of which of these superb institutions might be the right fit for you.
Introduction: The importance of choosing the right university
Choosing the right university is crucial to your success and your future. That's why it's essential to evaluate factors such as academic programs, location, campus culture, faculty, extracurricular activities, career opportunities, student life, and costs.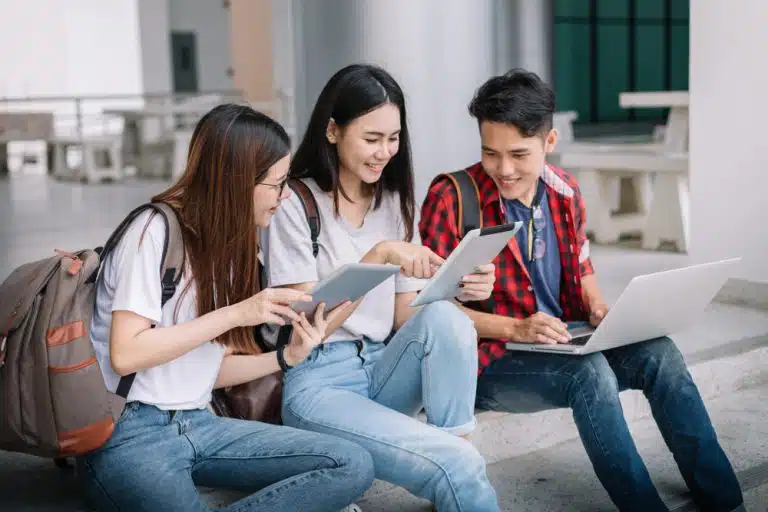 One important factor to consider when choosing a university is the size of the student body. Some students thrive in large, bustling environments, while others prefer smaller, more intimate settings. It's important to think about what type of community you want to be a part of and how that will impact your overall experience.
Another important consideration is the level of support and resources available to students. This can include things like academic advising, tutoring services, mental health resources, and career counseling. Make sure to research what types of support are available at each university you're considering, as this can have a big impact on your success and well-being during your time there.
Overview of UT Austin and MIT: Location, size, and campus culture
UT Austin is located in the vibrant city of Austin, Texas, and is known for its excellent business, engineering, and computer science programs. With over 50,000 students, UT Austin is a large university that offers a diverse array of student organizations and activities. The campus features a blend of modern and classic architecture and boasts several arts and cultural programs.
MIT, on the other hand, is located in Cambridge, Massachusetts and is one of the most prestigious universities in the world. With just around 11,000 students, it is smaller than UT Austin, but nevertheless has an iconic and internationally-recognized campus culture. MIT offers a broad range of programs, including engineering, computer science, business, and economics. The university is renowned for its world-class research centers, including the Media Lab and the Harvard-MIT Division of Health Sciences and Technology.
Despite their differences, both UT Austin and MIT share a commitment to innovation and cutting-edge research. UT Austin is home to several research centers, including the Texas Advanced Computing Center and the Oden Institute for Computational Engineering and Sciences. MIT, on the other hand, is known for its groundbreaking research in fields such as artificial intelligence, robotics, and biotechnology. The university has produced numerous Nobel laureates and has a strong reputation for fostering entrepreneurship and innovation.
Another notable difference between the two universities is their athletic programs. UT Austin is a member of the Big 12 Conference and has a strong football program, with a loyal fan base known as the "Texas Longhorns." MIT, on the other hand, does not have a football team and instead focuses on sports such as rowing, fencing, and sailing. The university has a long history of success in these sports and has produced several Olympic medalists.
Admission requirements: How to get accepted to UT Austin vs MIT
The admission process for both universities is competitive and selective. Students applying to UT Austin typically have an average SAT score of 1350 and a GPA of 3.7. They must also provide letters of recommendation, essays, and extracurricular activities. Students applying to MIT should also expect a rigorous application process. They need to have an SAT score of around 1500 and a GPA of 4.15. MIT also requires a written essay, teacher evaluation, and an interview.
Aside from academic achievements, both UT Austin and MIT also value community involvement and leadership skills. UT Austin looks for students who have demonstrated leadership in their school or community, while MIT seeks students who have shown initiative and creativity in their extracurricular activities. Students who have participated in research projects or have won awards in science or math competitions are also highly valued by both universities.
It is important to note that both UT Austin and MIT have holistic admission processes, which means that they consider the whole student and not just their academic achievements. This means that students who have faced challenges or have unique experiences that have shaped their character and perspective may have an advantage in the admission process. Therefore, it is important for students to showcase their personal qualities and experiences in their application.
Academic programs: Areas of study at UT Austin and MIT
One of the most critical factors when choosing a university is the academic programs available. UT Austin offers a wide range of undergraduate and graduate degrees, particularly in the fields of business, engineering, computer science, and the liberal arts. MIT, for its part, is known for its strength in the STEM fields (science, technology, engineering, and mathematics). Its academic programs are diverse and interdisciplinary, with a focus on research and innovation.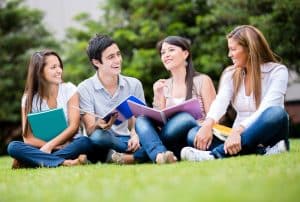 Additionally, both universities offer unique programs that set them apart from other institutions. UT Austin has a highly regarded program in the field of public affairs, which includes degrees in public policy, social work, and urban studies. MIT, on the other hand, has a strong program in architecture and urban planning, as well as a renowned program in media arts and sciences that explores the intersection of technology and design.
Faculty: Distinguished professors and their research expertise
The faculty at both universities is well-respected and distinguished in their fields. UT Austin boasts over 3,000 faculty members, including Nobel laureates and Pulitzer Prize winners. Meanwhile, MIT has over 1,000 faculty members, and many are engaged in world-class research projects funded by private industry and government agencies.
Both universities have a strong commitment to research, and their faculty members are actively involved in cutting-edge research projects. At UT Austin, professors are conducting research in areas such as renewable energy, cancer treatment, and artificial intelligence. Similarly, at MIT, faculty members are working on projects related to robotics, biotechnology, and cybersecurity. The research conducted by these distinguished professors not only contributes to the advancement of their respective fields but also provides students with unique opportunities to learn from and work alongside experts in their areas of interest.
Extracurricular activities: Clubs, organizations, and athletics at UT Austin vs MIT
The extracurricular activities offered by a university are just as crucial to your personal and professional development as your academic program. At UT Austin, there are over 1,300 different student organizations, including clubs for sports, academic societies, and service and social groups. The university's athletic program is also a significant part of campus life and includes 20 varsity teams. MIT, for its part, has a diverse array of clubs and organizations centered around technology, innovation, and entrepreneurship. The MIT athletic program is not as extensive as UT Austin, but the university does have several teams competing at the Division III level.
Aside from the numerous clubs and organizations, both UT Austin and MIT offer unique extracurricular activities. UT Austin has a popular outdoor recreation program that offers activities such as rock climbing, kayaking, and hiking. The university also has a Longhorn Band, which is a highly respected marching band that performs at football games and other events. MIT, on the other hand, has a tradition of "hacks," which are creative and often humorous pranks or projects that are displayed around campus. These hacks are a way for students to showcase their creativity and problem-solving skills.
Furthermore, both universities offer opportunities for students to participate in research projects outside of their academic program. UT Austin has a program called Freshman Research Initiative, which allows first-year students to work on research projects with faculty members. MIT has a similar program called Undergraduate Research Opportunities Program, which provides students with research experience in various fields such as science, engineering, and humanities.
Career opportunities: Job prospects for graduates of UT Austin and MIT
Both universities take pride in their graduates' career opportunities. UT Austin alumni are known to have a high median income, and the university has strong connections with the tech industry in Austin. Meanwhile, MIT graduates are highly sought after by top technology companies such as Google, Apple, and Amazon due to the university's reputation for producing innovative, entrepreneurial graduates.
However, it's important to note that career opportunities for graduates of UT Austin and MIT extend beyond just the tech industry. UT Austin has a strong business school and graduates have found success in fields such as finance and consulting. Similarly, MIT graduates have gone on to work in a variety of industries, including healthcare, energy, and finance, due to the university's emphasis on problem-solving and critical thinking skills.
Student life: Housing, dining, and social scene at UT Austin vs MIT
Living on or off-campus is an important aspect of university life. UT Austin offers on-campus housing options for freshman and upperclassmen, and off-campus housing is readily available in the surrounding neighborhood. The university has several dining halls and food trucks to choose from, offering a wide variety of cuisine. Meanwhile, MIT offers on-campus housing for all four years of undergraduate studies, with dining halls, coffee shops, and cafes located throughout the campus.
Aside from housing and dining, both UT Austin and MIT have vibrant social scenes. UT Austin is known for its lively campus culture, with numerous student organizations and events throughout the year. The city of Austin also offers a diverse range of entertainment options, from live music venues to outdoor activities. At MIT, students can participate in a variety of clubs and organizations, including those focused on entrepreneurship and innovation. The campus is also located in the heart of Cambridge, a bustling city with a rich history and cultural offerings.
Additionally, both universities offer resources to support students' mental and physical health. UT Austin has a counseling and mental health center, as well as a student health center that provides medical care and wellness services. MIT has a comprehensive health and wellness program, which includes mental health services, nutrition counseling, and fitness classes. Both universities prioritize the well-being of their students and provide resources to help them thrive academically and personally.
Costs and financial aid: Tuition fees, scholarships, grants, loans, and work-study options between UT Austin vs MIT
University tuition fees can be high, but scholarships, grants, loans, and work-study programs are available to help students cover the costs. UT Austin is a public university, and as such, in-state students receive a discounted tuition rate. MIT, on the other hand, is a private university, and as such, is more expensive. Both universities offer extensive financial assistance programs to their students. UT Austin offers financial aid and scholarships based on financial need and academic merit. MIT similarly offers its students a range of scholarship and loan options.
It is important to note that the cost of attending a university goes beyond just tuition fees. Students must also consider the cost of textbooks, housing, food, transportation, and other expenses. UT Austin and MIT both offer resources and support to help students manage these costs. UT Austin has a program called Bevo Bucks, which is a prepaid account that can be used for on-campus dining, printing, and other expenses. MIT offers a similar program called TechCASH. Additionally, both universities have resources available to help students find affordable housing options and transportation solutions.
Alumni network: Benefits of joining the alumni associations of UT Austin and MIT
The alumni networks at both universities are extensive and far-reaching. Joining an alumni association can be incredibly beneficial for networking, career counseling, and fundraising in the future. At UT Austin, the alumni association has 500,000 members, making it one of the largest in the world. MIT also has a significant, far-reaching alumni association with over 130,000 members worldwide.
One of the benefits of joining the alumni association at UT Austin is the opportunity to attend exclusive events and reunions. These events provide a chance to reconnect with former classmates, network with other alumni, and learn about new developments at the university. Additionally, the UT Austin alumni association offers career services, including job postings, resume reviews, and career counseling.
Similarly, the MIT alumni association provides a wide range of benefits to its members. These include access to career resources, such as job postings and networking events, as well as discounts on continuing education courses and access to the MIT alumni travel program. The association also offers opportunities for alumni to give back to the university through volunteering and fundraising initiatives.
Campus visits: How to schedule a tour or attend an open house event at UT Austin vs MIT
Visiting a university is an essential part of the decision-making process. Both UT Austin and MIT offer comprehensive campus tours and open house events throughout the year, allowing prospective students to explore the campus, meet faculty members and students, and learn about the university's unique features. You can visit the UT Austin and MIT websites for information on how to schedule a campus visit.
During your campus visit, you can also take advantage of other resources offered by UT Austin and MIT. For example, both universities have admissions offices that provide information on the application process, financial aid, and scholarships. Additionally, you can attend information sessions on specific majors or academic programs that interest you.
Furthermore, UT Austin and MIT offer virtual campus tours for those who are unable to visit in person. These virtual tours provide a 360-degree view of the campus and allow you to explore different buildings and facilities. You can access the virtual tours on the universities' websites.
Conclusion: Making the final decision on which university is the best fit for you
In conclusion, choosing the right university is critical to your personal and academic success. UT Austin and MIT are both excellent institutions that offer different strengths and resources for their students. Evaluate your academic and personal goals, browse their academic programs, determine the quality of their campus life, and research their faculty, alumni network, and financial aid opportunities. By doing this, you should be able to determine which of these outstanding universities is the right one for you.
It is important to note that the decision-making process does not end once you have chosen a university. Once you are enrolled, it is essential to take advantage of all the resources and opportunities available to you. Join clubs and organizations, attend events and lectures, and seek out internships and research opportunities. These experiences will not only enhance your academic and personal growth but also help you build a strong network of connections.
Furthermore, keep in mind that your university experience is what you make of it. While the institution you choose is important, it is ultimately up to you to take ownership of your education and make the most of your time in college. With dedication, hard work, and a willingness to explore new opportunities, you can achieve great success at any university.