Vanderbilt and Tufts: A Comprehensive Look at Two Top Universities
Vanderbilt University and Tufts University are two of the most respected educational institutions in the United States, each possessing an extensive academic portfolio and a strong reputation for excellence in education.
While both universities have a lot in common, including high-quality faculty, state-of-the-art facilities, and a commitment to diversity and inclusion, there are many differences between the two that warrant a comprehensive comparison.
In this article, we'll take an in-depth look at Vanderbilt and Tufts, and highlight the details between the two universities. Read on to discover which institution stands out as the better choice for prospective students.
Introduction: Why Vanderbilt and Tufts are Worth Comparing
Choosing the right university can be a challenging task for students and their families. There are many factors to consider, including academic programs, location, campus size, financial aid, and social life.
Prospective students want to make an informed decision that will provide them with the best options for their future. Thus, it is essential to compare universities that have a similar caliber and are known for providing high-quality education.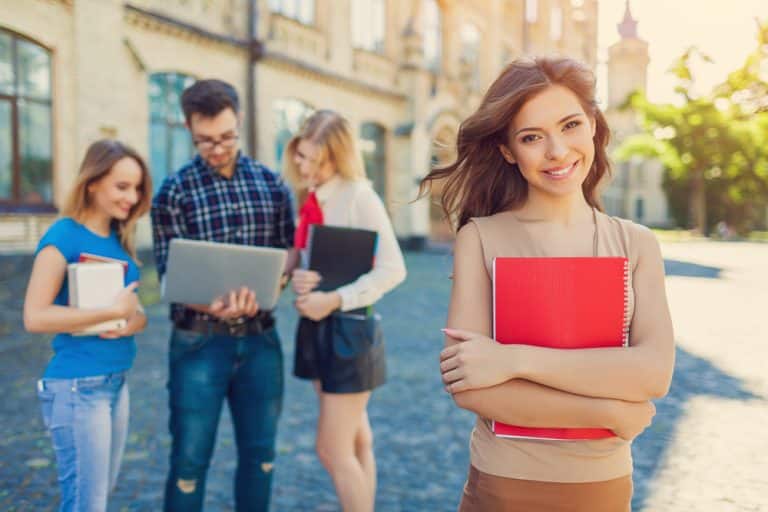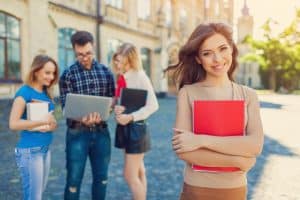 Vanderbilt University and Tufts University are both excellent choices for students who are serious about their education, and it is worth exploring how these two top-tier universities measure up against one another.
One of the key factors that set Vanderbilt and Tufts apart from other universities is their commitment to research and innovation. Both universities have a strong focus on interdisciplinary research, which allows students to explore a wide range of topics and collaborate with experts from different fields.
Vanderbilt is particularly well-known for its research in medicine, engineering, and education, while Tufts is recognized for its work in international relations, environmental studies, and nutrition.
Another important aspect to consider when comparing Vanderbilt and Tufts is their campus culture and community. Vanderbilt has a vibrant student life, with over 500 student organizations and a strong Greek system.
The university also has a strong commitment to diversity and inclusion, with initiatives such as the Office of Inclusive Excellence and the Bishop Joseph Johnson Black Cultural Center. Tufts, on the other hand, has a more laid-back and collaborative atmosphere, with a focus on community service and social justice. The university is also known for its strong sense of community, with small class sizes and a tight-knit student body.
Location and Campus Size Comparison
Location is a critical factor when considering a potential university. Vanderbilt University is located in the heart of Nashville, Tennessee, which offers a vibrant city life and a rich cultural experience.
The Vanderbilt campus is also home to a 330-acre arboretum which includes over 300 species of trees and shrubs native to the Middle Tennessee region. Tufts, on the other hand, is located in the Greater Boston area, providing students with access to numerous cultural activities, a thriving arts scene, and a bustling city center.
Tufts' campus is a little over 150 acres, which is smaller than Vanderbilt's campus. However, Tufts makes great use of its urban setting, which gives students the opportunity to explore Boston in addition to on-campus activities.
Admission Process Comparison: Requirements, Acceptance Rates, and Application Deadlines
Admission requirements are an essential consideration for prospective students. Both universities have an extremely competitive admission process with similar requirements and deadlines. Vanderbilt's acceptance rate for the 2020-2021 academic year was 9.6%, while Tufts' acceptance rate was 15.5%.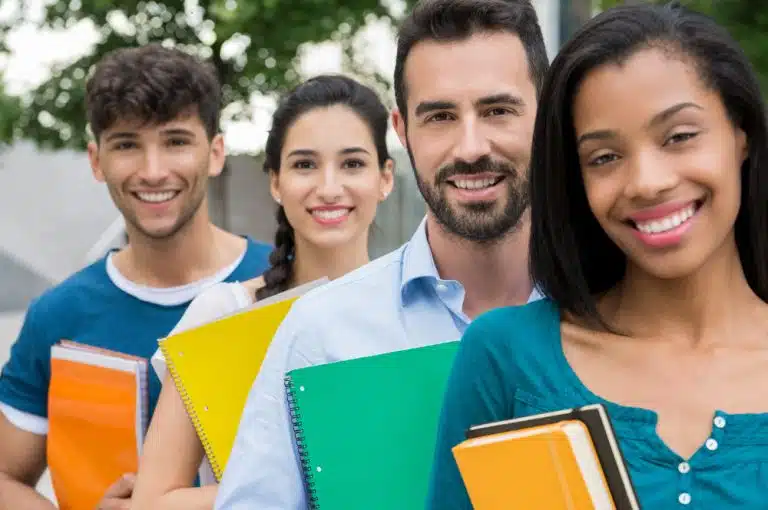 Both universities require an application, transcripts, essays, letters of recommendation, and test scores as part of the admissions process. However, Vanderbilt also offers binding Early Decision and Early Action options, while Tufts offers Early Decision and non-binding Early Action options.
Aside from admission requirements and acceptance rates, another important factor to consider is the campus culture and student life. Vanderbilt is known for its strong Greek life and sports culture, with a large percentage of students participating in fraternities and sororities.
On the other hand, Tufts has a more diverse and inclusive campus culture, with a focus on social justice and community service. Tufts also has a unique program called "Tufts 1+4 Bridge Year Program," which allows students to defer their enrollment for a year and participate in a year-long service program before starting their college education.
Another aspect to consider is the availability of financial aid and scholarships. Both universities offer need-based and merit-based financial aid, but Tufts has a "No Loans" policy for students with a family income of less than $60,000, meaning that these students will not have to take out loans to pay for their education. Vanderbilt also offers generous financial aid packages but does not have a "No Loans" policy.
Academic Programs Offered at Vanderbilt vs Tufts
While both universities have a strong academic reputation, they differ in terms of programs offered. Vanderbilt prides itself on its focus on research and offers a wide range of undergraduate programs in the arts and sciences, engineering, education, and music, among others.
Tufts is known for its strong liberal arts program and offers bachelor's degrees in the arts, the sciences, and engineering, as well as degrees in the humanities and social sciences. Both universities offer graduate programs, including Masters and PhDs in a variety of disciplines.
Additionally, Vanderbilt has a highly regarded medical school and offers a variety of health-related programs, including nursing, medicine, and public health. Tufts also has a strong focus on health sciences and offers programs in medicine, dental medicine, and veterinary medicine. Both universities have a commitment to interdisciplinary studies and offer opportunities for students to pursue joint degrees or participate in research across multiple fields.
Student Life: Housing, Clubs, Athletics, and Social Activities
Student life is a crucial aspect of a university experience. Vanderbilt and Tufts offer a wide range of housing options, including dormitories, apartments, and on-campus houses. Both universities offer a multitude of extracurricular clubs and organizations, including sports clubs, cultural clubs, political advocacy groups, and volunteer service organizations.
Vanderbilt and Tufts are also active in their athletic programs, with Vanderbilt participating in the SEC conference and Tufts in the NESCAC conference. Vanderbilt has an NCAA Division I athletics program, while Tufts has an NCAA Division III athletics program.
Aside from housing, clubs, and athletics, both Vanderbilt and Tufts also offer a variety of social activities for students to participate in. These activities range from on-campus events such as concerts, movie nights, and guest speakers, to off-campus excursions like hiking trips, museum visits, and community service projects. These social activities provide students with opportunities to meet new people, explore their interests, and engage with their communities both on and off campus.
Tuition Fees and Financial Aid Comparison
Tuition fees and financial aid are essential considerations for prospective students and their families. Vanderbilt's tuition fees for the 2020-21 academic year were $52,070, while Tufts' tuition was $60,862.
However, both universities offer considerable financial aid packages, including scholarships, grants, and loans. Vanderbilt meets 100% of demonstrated financial need for students who meet the admissions requirements and who complete the financial aid application. Tufts awards over $50 million in financial aid to students each year, and the university claims that many students graduate without substantial student loan debt.
It is important to note that financial aid packages can vary greatly depending on individual circumstances, such as family income and academic merit. Prospective students should research and compare the financial aid options available at each university to determine which institution may be the best fit for their financial needs. Additionally, students should consider other factors, such as location, campus culture, and academic programs, when making their final decision.
Career Prospects for Graduates from Vanderbilt and Tufts
One of the most critical factors for students when choosing a university is career prospects. Both Vanderbilt and Tufts offer outstanding career services programs to help students achieve their professional goals.
Vanderbilt students have an 88.3% full-time employment rate after six months of graduation, and Tufts students have a 92% full-time employment rate after one year of graduation. Both universities have notable alumni who have excelled in their respective fields, from politics to business to the arts.
Additionally, Vanderbilt and Tufts offer a wide range of majors and programs that prepare students for various career paths. Vanderbilt has a strong emphasis on engineering, business, and medicine, while Tufts is known for its programs in international relations, environmental studies, and social sciences. Both universities also offer internship opportunities, which allow students to gain practical experience and make valuable connections in their chosen fields.
Furthermore, Vanderbilt and Tufts have strong networks of alumni who are willing to mentor and support recent graduates. Vanderbilt has a mentorship program that connects students with alumni in their desired fields, while Tufts has a career advisory network that provides guidance and resources to students and alumni. These networks can be invaluable for students who are looking to make connections and find job opportunities after graduation.
Research Opportunities available at Vanderbilt vs Tufts
Research opportunities are a crucial aspect of a comprehensive university education. Vanderbilt and Tufts offer vast research opportunities for undergraduate and graduate students alike. Vanderbilt boasts world-class research facilities, including the Vanderbilt Medical Center and the Wond'ry, a maker and innovation hub.
Tufts has a substantial research enterprise and operates research centers and institutes, including The Fletcher School of Law and Diplomacy, the Jean Mayer USDA Human Nutrition Research Center on Aging, and the Center for Engineering Education and Outreach, among others.
Additionally, Vanderbilt and Tufts both have strong partnerships with industry leaders, providing students with opportunities to work on cutting-edge research projects and gain valuable industry experience.
Vanderbilt has partnerships with companies such as Google, IBM, and Microsoft, while Tufts has partnerships with companies such as Pfizer, Novartis, and Johnson & Johnson. These partnerships allow students to work on real-world problems and contribute to groundbreaking research in their respective fields.
Alumni Network Strength Comparison: Connections and Job Opportunities
After graduation, alumni networks can be an essential factor in career advancement and networking. Both Vanderbilt and Tufts have extensive alumni networks. Vanderbilt's alumni network comprises over 150,000 members, while Tufts' alumni network is over 100,000 strong. Both universities offer alumni career services, mentoring programs, networking events, and exclusive access to job opportunities in many industries.
However, there are some differences between the two alumni networks. Vanderbilt's alumni network is known for its strong connections in the business and finance industries, with many alumni holding high-level positions in these fields. On the other hand, Tufts' alumni network has a strong presence in the healthcare and education industries, with many alumni working as doctors, researchers, and educators.
Depending on your career goals, one alumni network may be more beneficial than the other. It's important to research and connect with alumni from both universities to determine which network aligns best with your career aspirations.
Student Satisfaction Scores Comparison: Academic Life, Social Life, Diversity, Inclusivity, etc.
Finally, student satisfaction scores can be a determinant factor when choosing a university. Vanderbilt and Tufts have high satisfaction scores, with multiple factors contributing to student satisfaction.
Vanderbilt ranks highly in athletics, campus quality, and overall experience, while Tufts ranks highly in academics, diversity, and campus quality. Both universities foster a community of inclusion, respect, and diversity, which is reflected in student satisfaction scores.
Additionally, it is important to note that student satisfaction scores can vary depending on the individual's personal preferences and experiences. Some students may prioritize academic rigor and research opportunities, while others may prioritize a strong social scene and extracurricular activities. It is important for prospective students to consider their own priorities and values when evaluating student satisfaction scores and choosing a university that aligns with their goals.
Conclusion
After conducting an extensive comparison of Vanderbilt and Tufts, it is clear that both universities have unique strengths and opportunities for students. Vanderbilt's strong research enterprise and excellent financial aid packages make it an excellent choice for students interested in research careers or those looking for ways to manage rising tuition costs.
Tufts' focus on liberal arts and diversity initiatives makes it an excellent choice for those interested in global studies, social sciences, and humanities. Ultimately, the decision of which university to attend lies with the individual, and it should be based on personal preferences, academic interests, and career goals.
Segue to AdmissionSight
At AdmissionSight, we firmly uphold the conviction that every student is entitled to the chance to pursue their dreams at their preferred college. Our mission is to equip you with the expert advice and unwavering support you need to secure a place at the schools you aspire to attend.
Don't let your future hinge on uncertainty. Reach out to AdmissionSight today to arrange a complimentary consultation and embark on the journey toward realizing your dreams. With our expert mentorship and steadfast support, the sky's the limit.