Vanderbilt and UC Irvine: A Comparison of Two Elite Universities
In the world of higher education, Vanderbilt and UC Irvine are widely considered to be two of the most prestigious schools in the US. From their histories to their academic programs to their campus cultures, these institutions have much to offer to the students lucky enough to attend them. However, when it comes to selecting a university, prospective students might wonder: which of these two great schools is the best fit for them?
In this article, we will compare and contrast Vanderbilt University and UC Irvine on a variety of criteria, to help readers make an informed decision about where to pursue their higher education.
Introduction: Two Highly Respected Universities
Both Vanderbilt University and UC Irvine are highly regarded institutions, with long histories of excellence in higher education. Although their campus locations, campus sizes, and academic programs differ in several ways, both universities share a commitment to academic rigor, intellectual curiosity, and meaningful engagement with the world beyond the classroom.
One notable difference between Vanderbilt and UC Irvine is their respective research focuses. Vanderbilt is known for its strong programs in medicine, law, and business, while UC Irvine has a reputation for excellence in science and technology.
However, both universities prioritize interdisciplinary research and collaboration and offer numerous opportunities for students to engage in cutting-edge research projects alongside faculty members.
The History of Vanderbilt University
Vanderbilt University was founded in 1873 in Nashville, Tennessee, with a generous endowment from shipping and railroad magnate Cornelius Vanderbilt. Its early focus was on the liberal arts and sciences, but Vanderbilt quickly became a center of research and innovation in a variety of fields, from engineering to medicine to business.
Today, Vanderbilt is revered as one of the top research universities in the United States, providing a rigorous and comprehensive education in over 70 undergraduate and over 100 graduate and professional programs.
Throughout its history, Vanderbilt has been committed to diversity and inclusion. In the 1960s, the university played a significant role in the Civil Rights Movement, with students and faculty participating in sit-ins and other protests. Today, Vanderbilt continues to prioritize diversity and inclusion, with initiatives such as the Office for Equity, Diversity, and Inclusion and the Bishop Joseph Johnson Black Cultural Center.
In addition to its academic programs, Vanderbilt is also known for its strong athletic programs. The Vanderbilt Commodores compete in the Southeastern Conference (SEC) and have won numerous conference championships in sports such as football, baseball, and women's basketball. Vanderbilt is also home to the Vanderbilt Medical Center, which is one of the largest academic medical centers in the Southeast and is known for its groundbreaking research and patient care.
The History of UC Irvine
The University of California, Irvine was founded in 1965 as part of the prestigious UC system, with the goal of providing a top-notch education to students from all walks of life. Its founders sought to create a university that would be a "beacon of excellence" in higher education, with a focus on innovation, diversity, and public service. Today, UC Irvine is known for its world-class research facilities, cutting-edge academic programs, and commitment to social and environmental responsibility.
UC Irvine has a rich history of groundbreaking research and innovation. In 1985, UC Irvine became the first university in the world to successfully clone a human embryo, a major milestone in the field of reproductive medicine.
In 2001, UC Irvine researchers discovered the first gene linked to Huntington's disease, a breakthrough that has led to new treatments and a better understanding of the disease. Today, UC Irvine continues to be at the forefront of research in fields such as biotechnology, engineering, and environmental science.
Campus Location and Environment: Nashville vs Irvine
One of the most significant differences between Vanderbilt and UC Irvine is their campus locations and environments. While Vanderbilt is located in the heart of Nashville, a vibrant and culturally rich city in the southeastern United States, UC Irvine is situated in Irvine, a growing and diverse city in Orange County, California.
Vanderbilt's campus is known for its blend of historical and modern architecture, with red brick buildings and gothic spires nestled among sleek and modern research facilities. UC Irvine's campus, on the other hand, is known for its striking contemporary architecture, expansive green spaces, and stunning views of the surrounding hills and coastline.
Despite their differences, both campuses offer a variety of opportunities for students to engage in extracurricular activities and explore their interests. Vanderbilt's location in Nashville provides students with access to a thriving music scene, as well as numerous museums, art galleries, and restaurants.
UC Irvine, on the other hand, is located near some of California's most popular attractions, including Disneyland, Knott's Berry Farm, and the beaches of Orange County. Additionally, both campuses offer a range of outdoor activities, from hiking and biking to kayaking and surfing.
Campus Size and Diversity: Which is Better?
Another key difference between the two universities is their campus size and diversity. Vanderbilt's undergraduate population is approximately 6,800, while UC Irvine enrolls over 36,000 students across its undergraduate and graduate programs.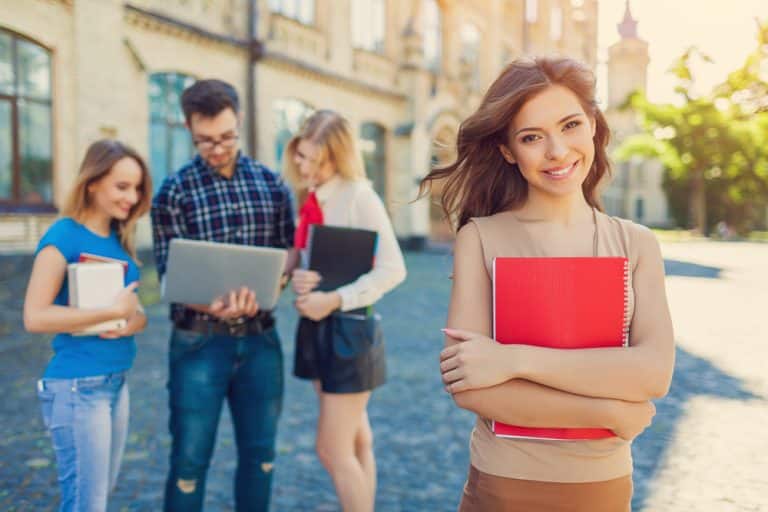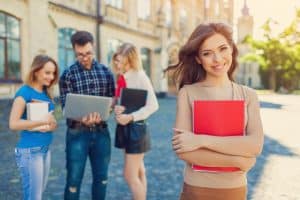 Although Vanderbilt is a smaller campus, it boasts a diverse student body, with students from over 90 countries and all 50 states. UC Irvine, meanwhile, has a reputation for being one of the most diverse universities in the United States, with a student body that reflects the rich cultural heritage of Southern California and beyond.
However, campus size and diversity can have different impacts on students' experiences. Some students may prefer a smaller campus where they can easily navigate and form close-knit communities, while others may thrive in a larger, more bustling environment with a wider range of opportunities.
Similarly, while a diverse student body can offer unique perspectives and broaden one's worldview, it can also present challenges in terms of cultural differences and communication barriers. Ultimately, the decision of which campus size and diversity is better depends on individual preferences and priorities.
Academic Programs Offered: A Comprehensive Look
Both Vanderbilt and UC Irvine offer a wide range of academic programs across a variety of disciplines, from the humanities to the sciences to professional schools. Vanderbilt is known for its strong liberal arts and sciences programs, as well as its highly ranked graduate and professional schools, including the Owen Graduate School of Management, the Law School, and the School of Medicine. At UC Irvine, students can choose from a variety of majors and Minors, with particularly renowned programs in the sciences, social sciences, and engineering.
In addition to the traditional academic programs, both Vanderbilt and UC Irvine offer unique opportunities for students to pursue interdisciplinary studies and research. Vanderbilt's Interdisciplinary Studies Program allows students to design their own majors, combining courses from multiple departments to create a personalized academic experience.
UC Irvine's Undergraduate Research Opportunities Program provides students with the chance to work alongside faculty members on cutting-edge research projects, gaining valuable hands-on experience in their field of interest.
Admissions Requirements and Selectivity: Who Has the Edge?
When it comes to admissions, both Vanderbilt and UC Irvine are highly selective institutions, with rigorous admissions standards and competitive applicant pools. Vanderbilt's acceptance rate for the class of 2024 was 9.1%, while UC Irvine's was 26.6% for the same admissions cycle.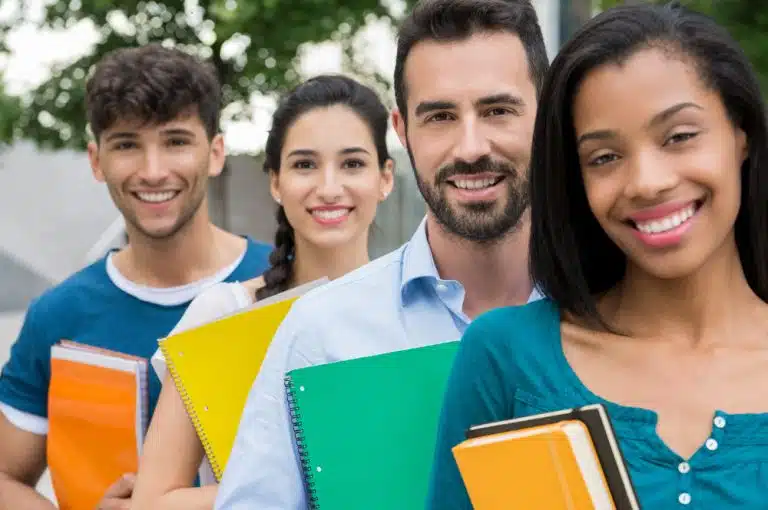 Both universities prioritize academic excellence, extracurricular involvement, and personal qualities such as leadership and character in their admissions decisions, so prospective students should be prepared to submit an impressive application.
However, there are some differences in the admissions requirements between the two universities. Vanderbilt requires applicants to submit SAT or ACT scores, while UC Irvine has adopted a test-optional policy for the 2021-2022 admissions cycle.
Additionally, Vanderbilt recommends that applicants submit two teacher recommendations, while UC Irvine only requires one. It's important for prospective students to carefully review the admissions requirements for each university and plan accordingly.
Student Life: Extracurricular Activities and Campus Culture Compared
Student life is a vital aspect of any university experience, and both Vanderbilt and UC Irvine offer a robust array of extracurricular activities, clubs, and organizations for students to get involved in. Vanderbilt has over 500 student organizations, ranging from cultural groups to service organizations to Greek life.
UC Irvine, meanwhile, boasts a thriving student life scene, including a nationally recognized esports program, a vibrant music and arts scene, and a student government that advocates for student rights and concerns.
One unique aspect of Vanderbilt's student life is its strong emphasis on community service. The university has a dedicated Office of Active Citizenship and Service, which coordinates service opportunities for students both on and off campus. Additionally, Vanderbilt's Alternative Spring Break program allows students to spend their spring break engaged in service projects across the country.
UC Irvine, on the other hand, is known for its commitment to sustainability and environmentalism. The university has a number of sustainability initiatives, including a bike-sharing program, a community garden, and a zero-waste program. UC Irvine also hosts an annual Earth Day event, which features educational exhibits, live music, and sustainable food options.
Career Opportunities for Graduates from Both Universities
When it comes to career opportunities, graduates from both Vanderbilt and UC Irvine have a wealth of options available to them. Vanderbilt's graduates are known for their success in a variety of fields, including law, finance, and medicine, with a strong alumni network that provides valuable networking and mentorship opportunities.
At UC Irvine, graduates have access to the robust Southern California job market, with opportunities in high-growth sectors such as biotechnology, aerospace, and software engineering. Both universities prioritize career readiness and offer career services and resources to help students succeed.
Additionally, both Vanderbilt and UC Irvine have strong internship programs that allow students to gain hands-on experience in their desired fields. Vanderbilt's Career Center offers a wide range of internship opportunities, including positions at top companies such as Google, Goldman Sachs, and the Smithsonian Institution.
UC Irvine's Career Center also provides students with access to internships in a variety of industries, with partnerships with companies such as Amazon, Disney, and NASA. These internship programs provide valuable experience and often lead to job offers upon graduation.
Cost of Attendance and Financial Aid Options Compared
College affordability is a major concern for many students and families, and both Vanderbilt and UC Irvine recognize this fact. Vanderbilt's tuition and fees for the 2021-2022 academic year totaled $56,148, while UC Irvine's totaled $13,942 for in-state students and $43,844 for out-of-state students.
However, both universities offer generous financial aid packages and scholarships to help offset the cost of attendance for eligible students, with Vanderbilt's average need-based grant totaling $48,659 and UC Irvine's totaling $20,536. Prospective students should carefully review the financial aid options available to them at each university to make an informed decision about affordability.
In addition to need-based grants and scholarships, both Vanderbilt and UC Irvine offer work-study programs to eligible students. These programs allow students to work part-time on campus or in the community to earn money to help pay for their education.
Vanderbilt's work-study program offers a variety of positions, including research assistants, office assistants, and tutors, while UC Irvine's program offers positions in areas such as community service, research, and administrative support.
It's also important to note that both universities have additional expenses beyond tuition and fees, such as room and board, textbooks, and personal expenses. Vanderbilt estimates these additional expenses to be around $19,000 per year, while UC Irvine estimates them to be around $17,000 per year. Prospective students should factor in these additional expenses when considering the overall cost of attendance at each university.
Student Success Rates: How Do Vanderbilt and UC Irvine Compare?
Finally, when considering higher education options, it's important to look at student success rates, including post-graduation employment rates, graduate school acceptance rates, and other measures of academic and professional success.
Both Vanderbilt and UC Irvine have excellent track records in this area, with graduates from both universities going on to achieve great things in fields ranging from business to science to the arts. Vanderbilt's 2020 post-graduation survey found that 95% of graduates were employed or attending graduate school within six months of graduation, while UC Irvine's 2020 survey found that 92% of graduates were employed or pursuing further education within six months.
It's worth noting that both Vanderbilt and UC Irvine have robust career services departments that offer a range of resources to help students achieve their professional goals. Vanderbilt's Career Center provides students with access to job and internship postings, career fairs, and one-on-one advising sessions with career coaches.
Similarly, UC Irvine's Career Center offers students career counseling, resume and cover letter reviews, and networking events with alumni and employers. These resources undoubtedly contribute to the high success rates of graduates from both universities.
Conclusion: Which University Comes Out on Top?
So, which university is the winner in this comparison? The reality is that both Vanderbilt University and the University of California, Irvine are excellent institutions, each with its unique strengths and advantages.
Ultimately, the choice of which university to attend will depend on each student's individual needs, preferences, and academic goals. However, by considering the factors we've explored in this article – from campus location and academics to student life and financial aid – prospective students can make an informed decision about which university is the right fit for them.
Segue to AdmissionSight
At AdmissionSight, we firmly uphold the conviction that every student is entitled to the chance to pursue their dreams at their preferred college. Our mission is to equip you with the expert advice and unwavering support you need to secure a place at the schools you aspire to attend.
Don't let your future hinge on uncertainty. Reach out to AdmissionSight today to arrange a complimentary consultation and embark on the journey toward realizing your dreams. With our expert mentorship and steadfast support, the sky's the limit.