Unlock Your Potential with the Vanderbilt Math Program
Mathematics is a subject that has far-reaching implications in almost all areas of life, from finance to engineering to scientific research. The Vanderbilt Math program takes this fact very seriously, and have designed their program with the primary objective of helping students unlock their true potential and achieve their career goals.
We'll discuss how Vanderbilt's math program can help you unlock your potential and achieve your dreams.
How Vanderbilt Math Can Help You Achieve Your Goals
The Vanderbilt Math program offers various courses and research opportunities, allowing students to pursue their unique interests and career objectives. Students can focus on pure mathematics, applied mathematics, or both.
Each path offers opportunities for advanced study, research, and real-world applications of mathematical concepts. This versatility allows students to tailor their education to meet their specific career aspirations, whether they plan to enter academic research, industry, or another field.
Moreover, Vanderbilt's Math program provides students with cutting-edge technology and resources, including state-of-the-art computer labs and software programs. This allows students to explore complex mathematical concepts and models and to develop the skills necessary to succeed in a rapidly evolving technological landscape.
Additionally, the faculty are renowned experts committed to providing students with personalized attention and support. They work closely with students to help them identify their strengths and interests and develop a study plan that aligns with their goals.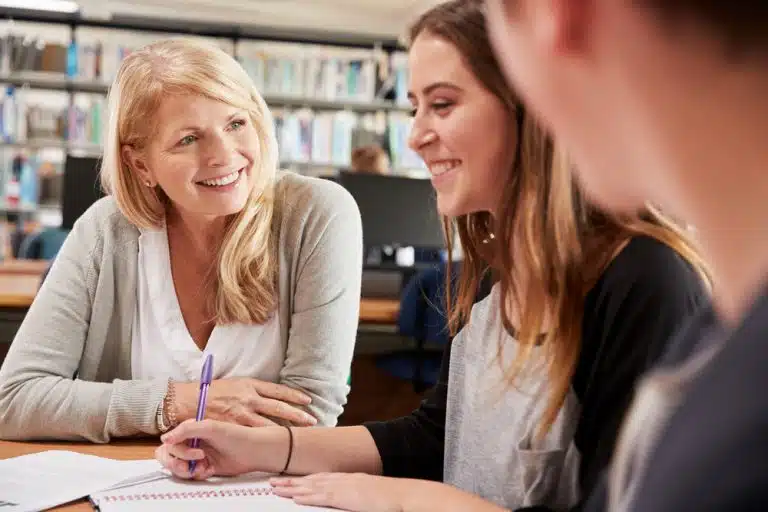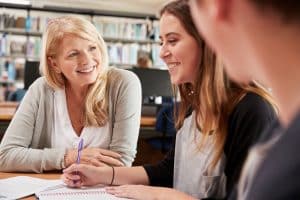 This mentorship and guidance is invaluable in helping students achieve their full potential and succeed in their chosen careers.
Top Reasons to Choose Vanderbilt Math Program
The Vanderbilt Math program boasts several unique features that set it apart from other mathematics programs.
Firstly, the curriculum is carefully designed with students in mind, ensuring they are challenged and engaged throughout their time with us. Vanderbilt also offers exceptional faculty with expertise in various mathematical fields, providing students with individualized attention and guidance.
Additionally, the program provides ample research opportunities and cutting-edge facilities that equip students with the skills and experience they need to succeed in the workforce.
Another reason to choose Vanderbilt's Math program is its commitment to diversity and inclusion. Vanderbilt believes that a diverse student body and faculty enriches the learning experience and fosters a more inclusive community.
The department actively recruits and supports underrepresented groups in mathematics and provides resources and support for all students to succeed.
Finally, the program offers a variety of extracurricular activities and events that allow students to connect with their peers and explore their interests outside of the classroom. From math clubs and competitions to guest lectures and seminars, students have numerous opportunities to engage with the math community and develop their skills and interests.
Understanding the Importance of Math in Today's World
Mathematics is crucial in understanding and advancing many fields of study, from physics and engineering to finance and economics. In today's world, having a solid math foundation is essential for anyone seeking to excel in their chosen field.
By studying math at Vanderbilt, students learn the problem-solving and analytical skills they need to succeed in various careers. This powerful skill set gives graduates an advantage in an increasingly competitive job market.
Moreover, math is not only crucial for career success but also for everyday life. Math skills are essential for making informed decisions, from calculating tips at a restaurant to managing personal finances.
Additionally, understanding mathematical concepts can help individuals better comprehend and analyze data, which is becoming increasingly important in a data-driven society. Therefore, by studying math, students not only prepare themselves for successful careers but also for making informed decisions in their personal lives.
How Vanderbilt Math Can Boost Your Career Prospects
Because of the global importance of mathematics, there is an ever-rising demand for professionals in fields like engineering, finance, data analysis, and scientific research.
By studying math at Vanderbilt, students position themselves to fill these roles and tackle complex challenges. Graduates with a degree in mathematics from Vanderbilt have found success as economists, data scientists, researchers, and much more.
When employers see candidates with a Vanderbilt Math degree, they recognize the rigorous academic environment and highly marketable skills that graduates possess.
Moreover, Vanderbilt's Math program offers various courses catering to different interests and career paths. Students can choose to specialize in areas such as applied mathematics, statistics, or mathematical modeling. This allows them to gain expertise in their chosen field and stand out in the job market.
Additionally, Vanderbilt's Math Department strongly emphasizes research, providing students with opportunities to work on cutting-edge projects and collaborate with faculty members. This not only enhances their problem-solving skills and prepares them for graduate studies and research-oriented careers.
A Comprehensive Guide to the Vanderbilt Math Curriculum
The Vanderbilt Math curriculum gives students an in-depth understanding of mathematical concepts and their applications. Its comprehensive coursework includes courses in calculus, differential equations, geometry, probability, statistics, linear algebra, and more.
The program also offers courses that address the complex interplay between theoretical and applied mathematics. This allows students to gain a deeper understanding of mathematical concepts and apply them in real-world contexts.
The department's faculty members are experts in their respective fields and are committed to providing students with a challenging and rewarding academic experience. They are dedicated to helping students develop critical thinking skills and problem-solving abilities essential for success in any career path.
In addition to traditional classroom instruction, the faculty members provide students with research and independent study opportunities, allowing them to explore their interests and further develop their skills.
Vanderbilt believes that a strong foundation in mathematics is essential for success in many fields, including science, engineering, finance, and technology. Graduates have pursued successful careers in various industries, and many have pursued advanced degrees in mathematics and related fields.
Whether you are interested in pursuing a career in academia, industry, or government, the Vanderbilt Math curriculum will provide you with the knowledge and skills you need to succeed.
The Faculty: Experts in Mathematics Education at Vanderbilt
At Vanderbilt, students work with top-notch faculty members who are experts in their respective fields. These faculty members bring knowledge and experience to the classroom, providing students with an exceptional learning experience.
They also act as mentors and advisors, guiding students through the process of pursuing their unique academic interests and career goals. Vanderbilt's math faculty are dedicated to providing students with the support and resources they need to thrive.
One of the unique aspects of the Math faculty is their commitment to research. Many faculty members are actively engaged in research projects, allowing them to bring the latest developments and insights into the classroom. This not only enhances the learning experience for students but also provides them with opportunities to get involved in research.
In addition to their academic expertise, Vanderbilt's Math faculty are also known for their dedication to student success. They go above and beyond to ensure students have access to the resources they need to excel, whether offering extra office hours, providing one-on-one tutoring, or connecting students with internship and job opportunities.
With the support of the faculty, students are well-equipped to achieve their academic and professional goals.
Get Ahead with Vanderbilt's Cutting-Edge Math Research and Facilities
Vanderbilt University is a research-driven institution with a wealth of resources and facilities dedicated to advancing knowledge in the fields of physics, engineering, and the sciences, in addition to mathematics. These resources include high-performance computing clusters, state-of-the-art research laboratories, and robust funding opportunities for graduate students.
The Vanderbilt Math program research facilities offer students the chance to work alongside faculty members on a wide range of projects, from developing algorithms for machine learning to creating mathematical models of biological systems.
Furthermore, Vanderbilt's Math Department offers diverse courses catering to students with varying interests and career goals.
From pure mathematics to applied mathematics, the curriculum is designed to equip students with the skills and knowledge needed to succeed in their chosen field with the guidance of distinguished faculty members.
In addition to academic resources, Vanderbilt offers a vibrant campus life with numerous extracurricular activities and organizations. Students can participate in math clubs, attend guest lectures, and engage in community outreach programs promoting mathematics's importance in everyday life.
With a supportive community and a commitment to excellence, Vanderbilt is the perfect place for students passionate about mathematics who want to make a difference in the world.
Tips for Excelling in Your Vanderbilt Math Classes
While studying mathematics at Vanderbilt can undoubtedly be challenging, numerous resources and strategies are available to help you succeed. One key strategy is to stay ahead of coursework and prepare well for exams.
Another effective approach is to review course materials regularly and actively engage with your professors when you have questions or need clarification. Seeking a study group or tutoring services is another way to enhance your learning and stay on track.
Additionally, practicing problem-solving regularly, even outside of class assignments, can be helpful. This can involve working through practice problems in your textbook or seeking additional resources online.
Taking breaks and prioritizing self-care is also essential, as burnout can be challenging in rigorous math courses. By utilizing these strategies and resources, you can set yourself up for success in your Vanderbilt math classes.
Preparing for a Future in STEM with Vanderbilt Math
As the demand for professionals in science, technology, engineering, and mathematics (STEM) fields continues to rise, studying math at Vanderbilt can position you for success in various fields. A Vanderbilt Math degree provides students with the analytical, problem-solving, and technical skills highly sought-after in STEM careers.
Further, Vanderbilt's Math program is designed to equip students with relevant knowledge and expertise across a wide range of fields.
One of the unique aspects of Vanderbilt's math program is the opportunity for students to engage in research projects with faculty members. This hands-on experience allows students to apply their knowledge to real-world problems and gain valuable skills employers highly value.
Additionally, the program offers a variety of courses that cater to different interests and career paths, such as data analysis, cryptography, and mathematical modeling.
Vanderbilt's Math program graduates have pursued successful careers in various fields, including finance, technology, and academia. The program's critical thinking and problem-solving emphasis has prepared students for the rapidly evolving job market challenges.
Whether you are interested in pursuing a career in STEM or simply want to develop your analytical skills, Vanderbilt's math program can provide you with the tools and knowledge you need to succeed.
How Vanderbilt Math Prepares Students for Graduate School or Employment
Whether your goal is to pursue graduate study or employment in the workforce, a math degree from Vanderbilt can help you get there. The program is carefully designed to prepare students for advanced academic study in mathematics and related fields, as well as for careers in a variety of industries.
Vanderbilt offers numerous resources to help students achieve their career objectives, including career counseling, internship opportunities, and connections with industry leaders.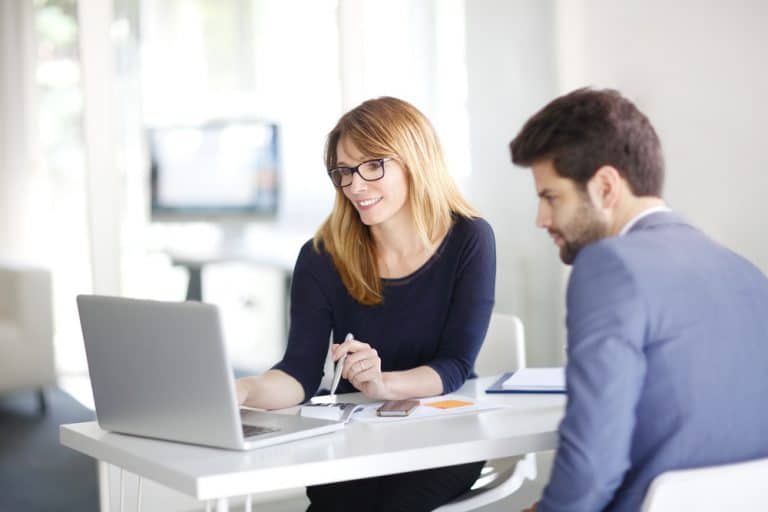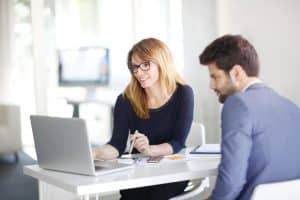 Additionally, Vanderbilt's Math program emphasizes the development of critical thinking and problem-solving skills, which are highly valued in academia and industry. Students can engage in research projects and collaborate with prominent faculty members on cutting-edge research.
These experiences not only enhance students' academic credentials and provide valuable skills and knowledge that can be applied in various professional settings.
The Role of Technology in Enhancing the Learning Experience at Vanderbilt Math
Vanderbilt understands the importance of technology in the learning experience. Its math courses incorporate a variety of technological tools, from online interactive learning portals to advanced computer simulations.
The school has also established partnerships with technology firms, research labs, and industry leaders to ensure students learn the skills and techniques in demand in today's marketplace.
One of the key benefits of incorporating technology into Vanderbilt's math courses is the ability to personalize the learning experience for each student. With online tools and resources, students can work at their own pace and receive immediate feedback on their progress.
This allows them to focus on areas where they need more help and move quickly through material they already understand.
In addition, the partnerships with technology firms and industry leaders provide students unique opportunities to gain real-world experience. Through internships, research projects, and other collaborations, students can work on cutting-edge projects and develop skills that will be valuable in their future careers.
Scholarships and Financial Aid Options for Studying Mathematics at Vanderbilt
The institution is committed to making quality education accessible to everyone. Vanderbilt offers a wide range of scholarship and financial aid opportunities to help students afford their educational goals. These opportunities include merit-based scholarships, need-based scholarships, fellowships, and grants.
The financial aid office also offers resources and support for students seeking financial aid, including tips for filling out the Free Application for Federal Student Aid (FAFSA) and other scholarship applications.
The Vanderbilt Math program offers a rigorous and comprehensive education in mathematics. With a distinguished faculty, diverse course offerings, and a strong emphasis on research, the program prepares students for a wide range of career paths in academia, industry, and beyond.
The program's commitment to interdisciplinary collaboration and real-world mathematics applications further enhances students' learning experience. Through its supportive and engaging learning environment, Vanderbilt's math program fosters critical thinking, problem-solving skills, and a deep understanding of mathematical concepts.
Graduates of the program have gone on to achieve success in various fields, affirming the program's reputation as a leader in mathematical education.
Whether you are an undergraduate or graduate student, a working professional seeking to enhance your skills, or simply someone interested in advancing your knowledge of mathematics, Vanderbilt has much to offer.
Admissionsight plays a crucial role in helping students gain admission to Vanderbilt's prestigious Math program. With their expert guidance and personalized approach, Admissionsight assists students in showcasing their academic achievements, extracurricular involvements, and passion for mathematics to create a strong application.
By leveraging Admissionsight's expertise, students can navigate the application process with confidence and maximize their chances of securing a spot in Vanderbilt's esteemed Math program.