Vassar vs Berkeley: Which College is Right for You?
Choosing the right college can be an overwhelming decision. With so many options out there, it's important to know what factors to consider when making a choice. In this article, we will compare Vassar vs Berkeley to help you make an informed decision about which college might be the best fit for you.
Location and Campus Environment
One of the biggest differences between Vassar and Berkeley is their location. Vassar is located in Poughkeepsie, New York, a small town in the Hudson River Valley. Berkeley, on the other hand, is located in the bustling San Francisco Bay Area. Both locations offer unique advantages and disadvantages.
Vassar's location in a small town allows for a tight-knit community feel on campus and easy access to the natural beauty of the Hudson River Valley. Berkeley's location in a major metropolitan area means that students are in close proximity to many cultural and entertainment options, but also experience the drawbacks of urban life, like traffic and higher living expenses.
Another advantage of Vassar's location is its proximity to other colleges and universities in the area, such as Marist College and the Culinary Institute of America. This allows for opportunities for cross-registration and collaboration between institutions. Additionally, the Hudson River Valley is known for its rich history and cultural attractions, including museums, art galleries, and historic sites, providing students with a wealth of educational and recreational opportunities.
Academic Programs and Majors Offered: Vassar vs. Berkeley
Both Vassar and Berkeley offer a vast array of academic programs and majors. Vassar tends to focus more on the liberal arts, with popular majors including English, Political Science, and Psychology. Berkeley, on the other hand, is a research university with many nationally ranked programs, including Engineering, Computer Science, and Business.
When considering which college is right for you, it's important to think about your specific academic interests and goals. If you are interested in pursuing a career in a STEM field, Berkeley may be the better choice for you. If you are passionate about the humanities, Vassar may be the better fit.
It's worth noting that both Vassar and Berkeley offer interdisciplinary programs that allow students to explore multiple fields of study. For example, Vassar offers a program in Cognitive Science, which combines elements of psychology, linguistics, and computer science. Berkeley offers a program in Environmental Economics and Policy, which combines economics, environmental science, and public policy. These interdisciplinary programs can be a great option for students who have broad interests and want to explore different fields of study.
Admission Requirements and Process: Vassar vs. Berkeley
The admissions process at both Vassar and Berkeley is highly competitive. Vassar has an acceptance rate of 19%, while Berkeley's is 11%. Both colleges require a rigorous application process, including essays, transcripts, and standardized test scores.
When applying to either college, it's important to highlight your unique experiences and strengths in your application. Additionally, be sure to thoroughly research the admissions requirements and deadlines for each school.
It's also important to note that both Vassar and Berkeley offer need-blind admissions, meaning that a student's financial need is not taken into consideration during the admissions process. However, it's important to keep in mind that both colleges have high tuition costs and limited financial aid resources, so it's important to research and apply for scholarships and other forms of financial aid early on in the application process.
Cost of Attendance and Financial Aid Options: Vassar vs. Berkeley
Attending either Vassar or Berkeley can be expensive. However, both colleges offer financial aid options to help alleviate the financial burden of attending college.
Vassar's cost of attendance for the academic year is $85,220. However, the majority of students receive some sort of financial aid, with the average aid package totaling around $62,852. Berkeley's cost of attendance for the same academic year is $38,293 for in-state students and $70,867 for out-of-state students. Berkeley also offers financial aid to help offset these costs.
It is important to note that financial aid options at both Vassar and Berkeley are need-based, meaning that they are awarded based on a student's financial need. This is determined by the Free Application for Federal Student Aid (FAFSA) and other financial aid applications. Students are encouraged to apply for financial aid as early as possible to ensure that they receive the maximum amount of aid available to them.
In addition to need-based financial aid, both colleges also offer merit-based scholarships to students who demonstrate exceptional academic or extracurricular achievements. These scholarships can cover a significant portion of a student's tuition and fees and are awarded based on a competitive application process. Students should research and apply for these scholarships well in advance of their college application deadlines.
Student Life and Extracurricular Activities: Vassar vs. Berkeley
Student life at both Vassar and Berkeley is vibrant and varied. Vassar has over 170 clubs and organizations for students to join, including theater groups, dance troupes, and political organizations. Berkeley boasts over 1,200 student organizations, including a popular student-run radio station and a debate club.
In addition to clubs and organizations, both schools have unique traditions and events that students look forward to each year. At Vassar, the annual Founder's Day Ball is a beloved tradition, while at Berkeley, the Cal vs. Stanford "Big Game" is a must-attend event for many students.
Furthermore, both Vassar and Berkeley offer a wide range of extracurricular activities that allow students to explore their interests and passions outside of the classroom. Vassar has a strong focus on community service, with many opportunities for students to volunteer and give back to the local community. Berkeley, on the other hand, has a thriving arts scene, with numerous galleries, theaters, and music venues on campus and in the surrounding area.
Faculty and Class Size: Vassar vs. Berkeley
The faculty and class sizes at Vassar and Berkeley are quite different. Vassar has a student-faculty ratio of 8:1 and an average class size of around 18 students. Berkeley, on the other hand, has a student-faculty ratio of 19:1 and larger class sizes, particularly in introductory courses.
Smaller class sizes at Vassar can provide more personalized attention and opportunities for interaction with professors. However, larger class sizes at Berkeley can provide exposure to a wider range of perspectives and ideas.
Another advantage of smaller class sizes at Vassar is the ability for students to participate in more class discussions and activities. With fewer students in the classroom, there is more time for each student to share their thoughts and ideas, leading to a more engaging and dynamic learning experience.
On the other hand, larger class sizes at Berkeley can also offer more opportunities for collaboration and networking. With more students in the classroom, there is a greater chance to meet and work with a diverse group of individuals, potentially leading to valuable connections and relationships in the future.
Research Opportunities and Resources Available: Vassar vs. Berkeley
As a research institution, Berkeley has a wide range of opportunities for students to engage in research. The campus is home to many research centers and institutes, including the Berkeley Institute for Data Science and the Center for Responsible Business.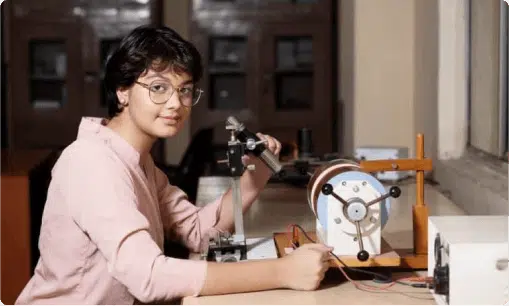 Vassar also offers research opportunities for its students, particularly in the sciences. In recent years, Vassar students have conducted research on topics such as cancer cell biology and antibiotic resistance.
Additionally, both Berkeley and Vassar offer resources to support student research. At Berkeley, the Library provides access to a vast collection of research materials, including online databases and journals. The Office of Undergraduate Research and Scholarships also offers funding and support for student research projects. Similarly, Vassar's library system offers access to a wide range of research materials, and the Undergraduate Research Summer Institute provides students with the opportunity to conduct research over the summer with faculty mentors.
Alumni Network and Career Services: Vassar vs. Berkeley
Both Vassar and Berkeley have strong alumni networks and career services departments to help students after graduation.
Vassar's career development office offers one-on-one counseling sessions, job fairs, and networking opportunities. Berkeley's career center offers similar services, as well as an extensive alumni network through the Cal Alumni Association.
Additionally, both schools have online job boards and resources available to alumni. Vassar's "Handshake" platform allows alumni to search for job opportunities, connect with other alumni in their field, and access career-related events and workshops. Berkeley's "Cal Alumni Network" provides similar resources, including job postings, career advice, and networking opportunities with fellow alumni.
Campus Safety and Security Measures: Vassar vs. Berkeley
Both Vassar and Berkeley have measures in place to promote campus safety and security.
Vassar has a 24-hour campus security department that is trained to handle emergencies and offers escort services for students. Berkeley has a police department on campus and offers a range of safety and security resources, including a mobile safety app and emergency alerts.
Additionally, both schools have implemented safety measures to prevent the spread of COVID-19 on campus. Vassar requires all students, faculty, and staff to wear masks in indoor public spaces and has implemented regular testing and contact tracing. Berkeley has also implemented regular testing and contact tracing, as well as requiring masks and social distancing in all campus buildings and outdoor spaces.
Diversity, Inclusivity, and Social Justice Initiatives
Both Vassar and Berkeley prioritize diversity, inclusivity, and social justice initiatives.
Vassar has a variety of programs and resources to support marginalized communities on campus, including a Women's Studies program and an LGBTQ+ and Gender Resources center. Berkeley also has many resources and initiatives to promote diversity and inclusion, including a Multicultural Center and a Social Justice Collaborative.
Additionally, Vassar has a program called the ALANA Center, which stands for African American, Latinx, Asian American, and Native American Center. This center provides support and resources for students of color on campus, including mentorship programs and cultural events. Berkeley also has a similar program called the African American Student Development Program, which provides academic and personal support for Black students on campus.
Student Success Rates and Graduation Statistics
Graduation rates and student success statistics can provide useful insights into a college's overall effectiveness and support for students.
Vassar's graduation rate is 88%, while Berkeley's is 82%. Additionally, both colleges have high rates of job placement after graduation, with around 90% of Vassar graduates and around 85% of Berkeley graduates finding employment or continuing their education within six months of graduation.
However, it is important to note that graduation rates and job placement statistics do not necessarily reflect the quality of education or the overall experience of students at a college. Other factors, such as the availability of resources and support services, campus culture, and student engagement, also play a significant role in student success.
Furthermore, it is important to consider the specific needs and goals of individual students when evaluating the effectiveness of a college. For example, a college with a high graduation rate may not be the best fit for a student who is interested in pursuing a non-traditional career path or who requires specialized support services.
Athletics Programs and Facilities
For students who are passionate about athletics, both Vassar and Berkeley offer a variety of programs and facilities.
At Vassar, there are over 20 varsity sports teams and a variety of intramural and club sports options. Berkeley has a robust athletics program, with 30 varsity sports teams, including a highly ranked football team. Berkeley also has several state-of-the-art athletics facilities, including a recently renovated swimming facility and a track and field complex.
In addition to the varsity, intramural, and club sports options, Vassar also offers a variety of fitness classes and wellness programs for students. These programs include yoga, Pilates, and meditation classes, as well as nutrition and stress management workshops.
At Berkeley, students can also participate in sports clubs that are not officially recognized by the university, such as ultimate frisbee and rugby. The university also has a strong tradition of supporting its student-athletes, with academic resources and support services available to help them balance their athletic and academic commitments.
Housing Options for Students
Both Vassar and Berkeley offer on-campus housing options for students.
Vassar has a variety of dorms and residence halls for students to choose from, including gender-neutral and substance-free options. Berkeley offers a range of housing options, from traditional dorm rooms to apartment-style living arrangements. However, housing can be competitive at both schools, and it's important to apply early and thoroughly research your options.
It's also worth noting that both schools have off-campus housing options available for students who prefer to live independently or cannot secure on-campus housing. Vassar has partnerships with local landlords and property management companies to provide students with off-campus housing options, while Berkeley has a robust network of apartments and houses available for rent in the surrounding neighborhoods. However, students should be aware of the additional costs and responsibilities that come with living off-campus, such as rent, utilities, and transportation.
Study Abroad Opportunities
For students who are interested in studying abroad, both Vassar and Berkeley offer a variety of options.
Vassar has a robust study abroad program, with over 200 opportunities in more than 50 countries. Berkeley also has many study-abroad options, including programs in Australia, Europe, and Asia.
Additionally, both universities offer financial aid and scholarships to help students cover the costs of studying abroad. Vassar has a dedicated office that assists students in finding and applying for study abroad funding, while Berkeley offers a range of scholarships specifically for students studying abroad.
Community Engagement Programs
Both Vassar and Berkeley prioritize community engagement and offer many opportunities for students to get involved.
Vassar has a variety of community engagement programs, including a Community Fellows program that allows students to work with local non-profit organizations. Berkeley has a similar program, the Public Service Center, which connects students with community organizations and facilitates service projects.
In addition to these programs, both schools also have student-led community service clubs and organizations. Vassar has a group called Community Works, which focuses on addressing social justice issues in the local community. Berkeley has a variety of clubs, including the Berkeley Project, which organizes large-scale service events throughout the city.
Student Support Services Available
Both Vassar and Berkeley offer a range of student support services to help students succeed.
Vassar's Counseling Service provides individual and group counseling, as well as workshops on stress management and time management. Berkeley has a range of services available, including disability support services, academic advising, and mental health services.
In addition to counseling services, Vassar also offers a Writing Center where students can receive assistance with writing assignments and projects. The Writing Center provides one-on-one consultations with trained writing tutors who can help students at any stage of the writing process.
Berkeley also has a Career Center that offers resources and support for students seeking internships, jobs, and career advice. The Career Center provides workshops on resume writing, interviewing skills, and networking, as well as access to job and internship listings.
Campus Technology Infrastructure
Finally, it's important to consider the technology infrastructure at both Vassar and Berkeley.
Vassar has a range of technology resources available to students, including a student-run help desk and workshops on using tech tools for academic and personal use. Berkeley has an extensive network of computer labs and provides students with access to a variety of software and tools.
Ultimately, when considering which college is right for you, it's important to consider all of these factors and more. Do your research, visit the campuses, and gather as much information as possible to make an informed decision about which college will be the best fit for you and your goals.
In addition to the technology resources mentioned above, Vassar also offers a robust online learning platform that allows students to access course materials, participate in discussions, and submit assignments online. This platform is especially useful for students who may need to miss class due to illness or other circumstances.
Similarly, Berkeley has a strong emphasis on technology in its curriculum, with many courses incorporating the latest tools and software in their coursework. This focus on technology prepares students for careers in fields such as computer science, engineering, and data analysis.