Vassar vs Caltech: Which College is Right for You?
Choosing a college can be a daunting task, with so many options and factors to consider. If you're considering Vassar and Caltech, this article is for you. In this article, we will discuss various aspects of Vassar vs Caltech to help you make an informed decision.
Location: Where Are Vassar and Caltech Located, and What's the Commute Like?
Vassar is located in Poughkeepsie, a historic town situated in the Hudson River Valley in upstate New York. The campus itself is relatively isolated, providing a serene atmosphere for students. The commute is easy for those coming from the surrounding areas, and the campus is well-connected to major cities like New York City.
Caltech, on the other hand, is located in Pasadena, California, a suburb of Los Angeles. Compared to Vassar, Caltech's location is more urban, with plenty of opportunities for students to explore the city. The campus is accessible by public transportation and is only a short distance from Los Angeles International Airport.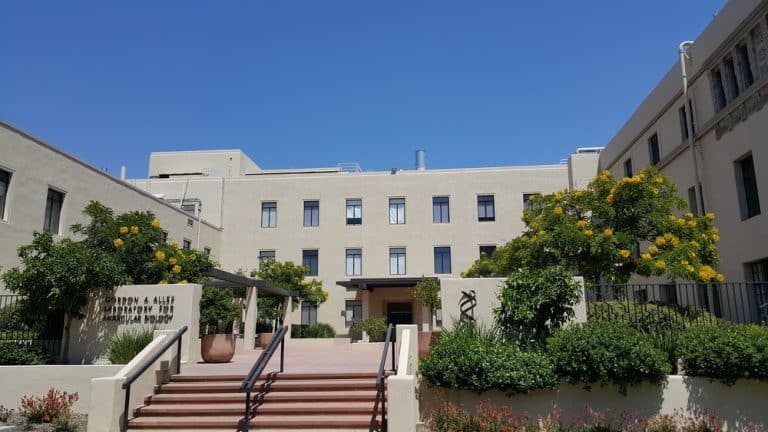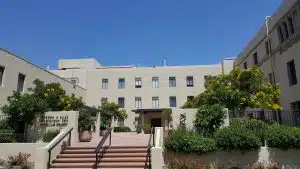 Despite being located in a small town, Vassar College offers a variety of outdoor activities for students to enjoy. The campus is surrounded by beautiful parks and hiking trails, and the Hudson River is just a short drive away. Additionally, the town of Poughkeepsie has a vibrant arts scene, with galleries, theaters, and music venues for students to explore.
Caltech's location in Pasadena also offers a range of cultural experiences for students. The city is home to numerous museums, including the Norton Simon Museum and the Pasadena Museum of California Art. Students can also take advantage of the city's diverse food scene, with a variety of restaurants and cafes to choose from. And for those who want to explore beyond Pasadena, Los Angeles is just a short drive away.
History: A Brief Overview of Vassar and Caltech's Founding and Development
Vassar was founded in 1861 as an all-women's college. In 1969, it became coeducational. Over the years, Vassar has established itself as a premier liberal arts college and has produced several notable alumni, including Meryl Streep and Jacqueline Kennedy Onassis.
Caltech, founded in 1891, has a strong focus on science and engineering. A notable alumnus of Caltech is Albert Einstein, who spent some time on the campus during his career.
Despite being founded over 30 years apart, Vassar and Caltech share a common goal of providing a rigorous and challenging education to their students. Both institutions have a strong commitment to research and innovation, with faculty and students alike working on cutting-edge projects in their respective fields.
Today, Vassar and Caltech continue to evolve and adapt to the changing needs of their students and the world around them. Vassar has expanded its curriculum to include majors in fields such as computer science and environmental studies, while Caltech has launched initiatives to increase diversity and inclusion on its campus.
Campus Life: What Is Student Life Like?
At Vassar, student life is focused on fostering a sense of community among the diverse student body. There are over 100 student organizations on campus, ranging from academic clubs to performance groups. On weekends, students can attend events organized by the school or explore the nearby town of Poughkeepsie.
At Caltech, students are exposed to a heavily STEM-focused learning environment. Student life revolves around research opportunities, with students even participating in projects with NASA and other space exploration agencies. There are over 100 student organizations on campus, providing ample opportunities for extracurricular activities.
Despite the differences in campus culture, both Vassar and Caltech prioritize student wellness and mental health. At Vassar, the Counseling Service offers individual and group therapy, as well as workshops and events focused on self-care and stress management. Similarly, Caltech's Student Wellness Services provides counseling and psychiatric services, as well as resources for stress reduction and mindfulness. Both schools recognize the importance of supporting students' emotional well-being in addition to their academic success.
Academics: Which College Offers the Best Programs in Your Field of Interest?
Vassar is a liberal arts college, offering a wide range of programs across various disciplines. The college is known for its strong English and Psychology departments.
Caltech is renowned for its expertise in science and engineering. The college offers degree programs in fields such as Physics, Chemistry, and Aerospace Engineering, among others.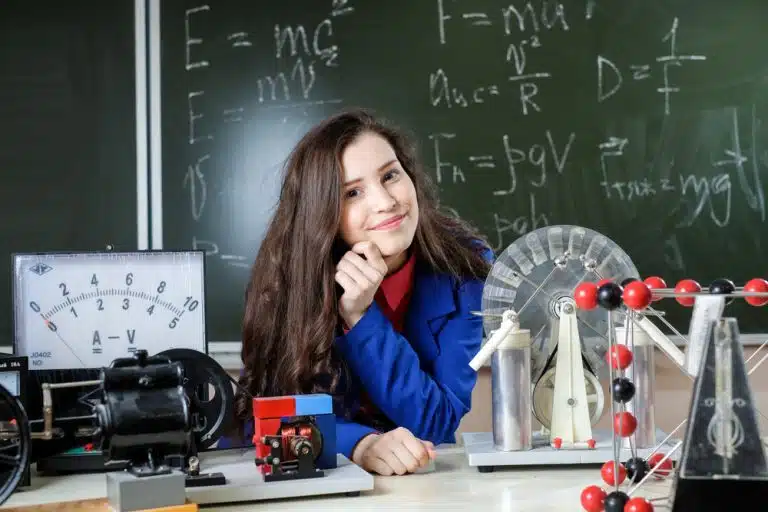 Another college that offers excellent programs in various fields is Stanford University. The university is known for its strong Computer Science and Business programs, as well as its top-ranked School of Medicine.
If you are interested in pursuing a career in the arts, then the Rhode Island School of Design (RISD) is a great option. RISD is a prestigious art and design school that offers degree programs in fields such as Graphic Design, Illustration, and Industrial Design.
Admissions: How Do You Apply to Vassar or Caltech, and What Are the Requirements?
The application process for both Vassar and Caltech is highly competitive. Prospective students must submit standardized test scores, transcripts, and letters of recommendation. Caltech requires students to take the SAT or ACT and two SAT subject tests. At Vassar, standardized test scores are optional but recommended.
In addition to the required materials, both Vassar and Caltech also consider extracurricular activities, essays, and interviews in their admissions decisions. Vassar values a well-rounded student who is involved in their community and has a passion for learning. Caltech, on the other hand, places a strong emphasis on academic achievement and seeks students who have excelled in math and science.
It's important to note that both schools have different application deadlines. Vassar has an Early Decision deadline of November 15th and a Regular Decision deadline of January 1st. Caltech has a Single Choice Early Action deadline of November 1st and a Regular Decision deadline of January 3rd. It's crucial to keep track of these deadlines and submit your application materials on time.
Financial Aid: Exploring Scholarships, Grants, and Other Funding Options
Both Vassar and Caltech offer generous financial aid packages to those who qualify. Scholarships, grants, and work-study programs are available to students at both colleges. However, keep in mind that the cost of attending these schools can be steep, so it's essential to research and explore all available financial aid options.
One of the most significant differences between Vassar and Caltech's financial aid packages is the percentage of demonstrated needs met. Vassar meets 100% of the demonstrated need, while Caltech meets around 70%. This means that Vassar may be a better option for students who require more financial assistance.
Additionally, both colleges offer merit-based scholarships, which are awarded based on academic achievement, leadership, and other criteria. These scholarships can be a great way to offset the cost of attendance, but they are highly competitive, and not all students will qualify.
Student Success: What Kind of Careers Do Graduates Pursue?
Vassar graduates are highly sought after by employers, with alumni going on to careers in various fields, including education, business, and the arts. Caltech graduates are known for their excellence in science and engineering and are often recruited by top companies in the tech and aerospace sectors.
However, it is important to note that both Vassar and Caltech graduates also pursue careers in fields outside of their respective areas of expertise. Many Vassar graduates have gone on to successful careers in healthcare, law, and public service, while Caltech graduates have found success in finance, consulting, and entrepreneurship.
Furthermore, both institutions offer extensive career resources and support to their students and alumni. Vassar's Career Development Office provides students with career counseling, job and internship search assistance, and networking opportunities. Caltech's Career Development Center offers similar services, as well as workshops and events focused on professional development and career exploration.
Athletics: Vassar vs. Caltech
Vassar has a strong athletic program, with its teams participating in Division III of the NCAA. There are 23 varsity sports teams at Vassar, including basketball, soccer, and tennis.
Caltech is a Division III school and has an athletic program that focuses on individual sports like swimming and track and field. However, the school doesn't offer a football team or any other major team sports.
Despite the differences in the types of sports offered, both Vassar and Caltech have impressive athletic facilities. Vassar's athletic facilities include a state-of-the-art fitness center, a field house with a 200-meter track, and a turf field for soccer and lacrosse. Caltech's athletic facilities include a 50-meter pool, a weight room, and a track and field complex with a throwing area.
Another difference between the two schools' athletic programs is the level of competition. Vassar's teams compete in the Liberty League, which includes schools like Skidmore and RPI. Caltech's teams compete in the Southern California Intercollegiate Athletic Conference, which includes schools like Pomona-Pitzer and Claremont-Mudd-Scripps. Both conferences are highly competitive and offer opportunities for student-athletes to compete at a high level.
Campus Culture: Vassar vs. Caltech
Vassar's campus culture is vibrant and inclusive, with numerous events and opportunities for students to socialize and connect with their peers. The college has a strong culture of social justice and activism.
Caltech's campus culture is more relaxed and focused on academics. Students often bond over the challenging coursework and participate in research projects outside of the classroom.
However, despite the differences in social scenes, both Vassar and Caltech offer a variety of clubs and organizations for students to get involved in. Vassar has over 100 student-run organizations, ranging from cultural clubs to sports teams. Caltech also has a diverse range of clubs, including a robotics club and a gaming club. These clubs provide students with opportunities to pursue their interests and meet like-minded individuals.
Diversity: Vassar vs. Caltech
Vassar has a diverse student body, with a student body that includes approximately 50% BIPOC students. The college actively promotes and supports diversity and inclusion initiatives.
Caltech has room for improvement in terms of diversity. Currently, the student body is primarily male and Asian American. However, the school is making efforts to recruit and support underrepresented students.
One of the ways that Vassar promotes diversity is through its need-blind admission policy, which means that a student's ability to pay for tuition is not a factor in the admission decision. This policy allows for a more diverse student body, as it ensures that students from all socioeconomic backgrounds have an equal opportunity to attend college.
Research Opportunities: Vassar vs. Caltech
Both Vassar and Caltech offer students unique research opportunities to pursue their interests and deepen their knowledge. Undergraduate students at Caltech are often involved in groundbreaking research projects alongside their professors, and Vassar has numerous research grants available to students seeking research on campus or elsewhere during summers.
Additionally, both Vassar and Caltech have strong partnerships with research institutions and companies, providing students with access to even more research opportunities. These partnerships allow students to work on cutting-edge projects and gain valuable experience in their field of study. Furthermore, both schools have dedicated research centers and facilities, equipped with state-of-the-art technology and resources, to support students in their research endeavors.
Faculty Experience: Vassar vs. Caltech
The faculty at Vassar is renowned for being highly accessible and engaging with students. Students value the mentorship and support that they receive from their professors. At Caltech, students have similar access to knowledgeable professors with whom they work side-by-side on research projects.
Furthermore, Vassar professors are known for their interdisciplinary approach to teaching, often incorporating multiple fields of study into their courses. This allows students to gain a broader understanding of the subject matter and its real-world applications. Similarly, Caltech professors are highly specialized in their fields, providing students with in-depth knowledge and expertise in their respective areas of study.
Both institutions also offer opportunities for students to conduct research alongside faculty members. Vassar's Undergraduate Research Summer Institute provides funding for students to work on research projects with faculty during the summer months. Caltech's SURF program offers a similar opportunity for students to work on research projects with faculty during the summer, as well as during the academic year.
Alumni Network: Vassar vs. Caltech
Both Vassar and Caltech have active alumni networks that offer support and opportunities for graduates. Vassar has over 40,000 alumni worldwide, and the alumni network is known for its strong mentorship and networking opportunities. Caltech's alumni network is active in the STEM fields, with alumni often recruited by top companies and research institutions.
Additionally, alumni networks can also provide access to exclusive job postings and career fairs. Many alumni networks have partnerships with companies and organizations, which can lead to job opportunities for recent graduates. Furthermore, alumni networks often offer professional development resources, such as workshops and webinars, to help graduates continue to grow and advance in their careers.
Campus Safety: Vassar vs. Caltech
Both colleges prioritize campus safety and have implemented measures to ensure the safety of their students. Vassar has a comprehensive campus safety system, including security patrols and emergency call boxes. Caltech has its Department of Campus Safety and Security and similar emergency response systems, including a campus alert system.
Extracurricular Activities: Vassar vs. Caltech
Both Vassar and Caltech have robust extracurricular activity options. Vassar offers over 100 student-run organizations, ranging from sustainability clubs to a cappella groups. Caltech has an active student government, science and engineering clubs, and even a gaming club.
It's important to consider not only the quantity but also the quality of extracurricular activities offered by each college. Vassar's organizations are known for their inclusivity and dedication to social justice causes, while Caltech's clubs often focus on innovation and technology. Depending on your interests and goals, one college's extracurricular offerings may be a better fit for you than the other.
Cost of Living: Vassar vs. Caltech
The cost of living in Poughkeepsie is lower than Pasadena due to the urban environment of Pasadena; to live in, students must account for higher rent and cost-of-living expenses.
Additionally, Poughkeepsie offers a variety of affordable dining options, including local diners and cafes, while Pasadena's dining scene tends to be more upscale and expensive. Furthermore, transportation costs in Poughkeepsie are lower, as the city is more walkable and bike-friendly, whereas in Pasadena, students may need to rely on cars or public transportation, which can add to their expenses.
Conclusion
In summary, both Vassar and Caltech are reputable institutions that offer unique opportunities for students. Ultimately, your choice between the two should be based on your own personal strengths and goals. Analyzing the various factors discussed above will help you make an informed decision about which college is right for you. We hope this article has provided you with the information you need to make an informed decision.
It is important to note that while both Vassar and Caltech have strong academic programs, they also have distinct campus cultures. Vassar is known for its liberal arts focus and emphasis on diversity and inclusivity, while Caltech is known for its rigorous STEM curriculum and collaborative research opportunities. Consider visiting each campus and talking to current students to get a better sense of which campus culture aligns with your values and interests.