Villanova vs Washington University in St. Louis: A Comprehensive Analysis
Choosing the right university is a challenging task. It can be overwhelming, especially when you are looking at two excellent universities like Villanova and Washington University in St. Louis. Both schools offer a fantastic education and a rich campus experience. However, you may be wondering which one is the right fit for you. This article will provide a comprehensive comparison of Villanova vs Washington University in St. Louis to help you make an informed decision.
Villanova vs Washington University in St. Louis: Location and Campus Comparison
When it comes to location and campus, both Villanova and Washington University have a lot to offer. Villanova is located in the suburbs of Philadelphia, Pennsylvania. The campus is spread over 260 acres and has a fantastic blend of traditional and modern architecture. Washington University is located in a residential neighborhood in St. Louis, Missouri. The campus is spread over 169 acres and offers a beautiful mix of historic and contemporary architecture.
The campuses, for the most part, are easy to navigate, giving students access to facilities and amenities that are conveniently located across the campuses. While both schools offer a beautiful campus experience that is very different from each other, Villanova is more integrated into the surrounding neighborhood, while WashU enjoys a more secluded campus experience.
One of the unique features of Villanova's campus is the St. Thomas of Villanova Church, which is a beautiful landmark on campus. The church is a popular spot for students to attend mass and is also used for various events throughout the year.
On the other hand, Washington University's campus is home to the Mildred Lane Kemper Art Museum, which houses a vast collection of contemporary and modern art. The museum is free for students to visit and is a great place to explore for art enthusiasts.
Another notable difference between the two campuses is the climate. Villanova experiences all four seasons, with hot summers and cold winters, while Washington University has a more moderate climate with mild winters and hot summers.
This difference in climate can impact the types of activities and events that are available on campus throughout the year, with Villanova offering winter sports and activities, while Washington University has more outdoor events during the summer months.
Villanova vs Washington University in St. Louis: Academic Programs and Curriculum Comparison
One of the most crucial factors to consider when choosing a university is the academic program and curriculum offered. Both schools offer a wide variety of academic programs that are designed to meet students' diverse interests and career goals. Villanova has a total of six undergraduate colleges and offers more than 50 majors, while WashU features nine undergraduate schools and colleges and more than 90 programs of study.
At Villanova, most students take classes within their school for the first two years before specializing in a particular field. WashU, on the other hand, allows students to take classes from different schools. Both universities offer excellent academic opportunities, and the decision of which program to choose will largely depend on your career goals and ambitions.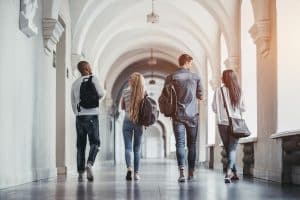 It is worth noting that both universities have unique academic programs that set them apart from each other. Villanova, for example, offers a highly regarded nursing program that is consistently ranked among the top in the country.
WashU, on the other hand, has a renowned business school that offers undergraduate, graduate, and executive education programs. Additionally, WashU has a strong emphasis on research, with opportunities for students to participate in cutting-edge research projects across various fields.
Villanova vs Washington University in St. Louis: Admission Requirements and Application Process Comparison
The application process for both universities is rigorous, and applicants must meet a set of specific requirements to be considered for admission. At Villanova, the admissions process is highly selective, with around 25% of all applicants being admitted. WashU, on the other hand, has an acceptance rate of around 13%.
The application materials required and the deadlines vary slightly between the two universities. Nevertheless, both schools require transcripts, test scores, recommendations, and essays. Applicants must showcase their academic excellence, leadership abilities, and extracurricular activities.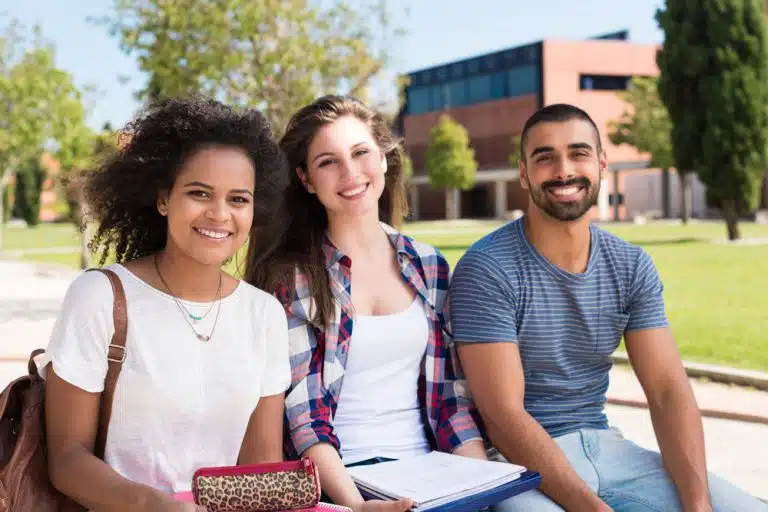 It is important to note that both universities also offer early decision and early action options for applicants. Early decision is a binding agreement, meaning that if a student is accepted, they must attend the university. Early action, on the other hand, is non-binding, allowing students to apply to multiple universities and make a decision later. However, both early decision and early action have earlier application deadlines than regular decision.
Villanova vs Washington University in St. Louis: Student Life Comparison
The campus experience and student life differ greatly between Villanova and Washington University. At Villanova, you can expect a vibrant campus experience with a focus on faith and community service. The university emphasizes community service, and the vast majority of students here participate in volunteer work, from clean-up drives to charity events.
WashU, on the other hand, offers a more relaxed and diverse campus experience. The university is more inclusive and offers a plethora of student groups and organizations catering to all interests. The focus here is on letting the students explore their passions and interests and finding a group that fits their social circles.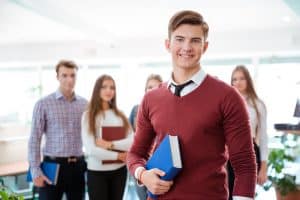 Another significant difference between the two universities is the social scene. At Villanova, the social scene revolves around campus events and activities, such as sports games and community service events. The university also has a strong Greek life presence, with many students joining fraternities and sororities. In contrast, WashU has a more laid-back social scene, with students often exploring the city of St. Louis and attending events off-campus.
Additionally, the academic culture at the two universities differs. Villanova has a strong emphasis on traditional liberal arts education, with a core curriculum that includes courses in philosophy, theology, and ethics. WashU, on the other hand, is known for its strong research programs and offers a wide range of majors and interdisciplinary programs. The university also has a strong emphasis on experiential learning, with many opportunities for internships and research projects.
Villanova vs Washington University in St. Louis: Faculty and Staff Comparison
Both universities have world-class faculty and staff, dedicated to their students' success and providing a high-quality education. Villanova prides itself on having a low student to faculty ratio, with more than 90% of classes having less than 30 students and a 95% faculty with the highest degree in their field. WashU is also known for its impressive faculty-student ratio, with over 50% of classes having fewer than 20 students.
The faculty and staff at both universities are supportive, approachable, and highly qualified in their respective areas of expertise. They focus on making each student's academic experience a personalized and enriching one.
In addition to their academic qualifications, the faculty and staff at Villanova and WashU are also actively involved in research and scholarship. They bring their expertise and knowledge into the classroom, providing students with the latest developments and insights in their fields.
Furthermore, both universities offer a range of support services to help students succeed academically and personally. From tutoring and academic advising to mental health counseling and career services, students have access to a variety of resources to help them navigate their college experience.
Villanova vs Washington University in St. Louis: Research Opportunities and Facilities Comparison
Both Villanova and WashU offer impressive research facilities and opportunities. One of the most significant advantages of studying at WashU is the access to cutting-edge research and facilities. WashU is well-equipped with modern and top-of-the-line resources, and the university has earned accolades for its research in different fields, including engineering, medicine, humanities, and social science.
Villanova also offers excellent research facilities, and the university emphasizes undergraduate research. Students can get involved in research activities early on in their academic careers and collaborate with faculty on various research projects across different disciplines.
Furthermore, WashU has a strong focus on interdisciplinary research, which allows students to work on projects that span multiple fields of study. This approach fosters a collaborative and innovative environment that encourages students to think outside the box and tackle complex problems from different angles. Villanova also encourages interdisciplinary research, and students can take advantage of the university's partnerships with other institutions to pursue research opportunities in various fields.
Athletics and Sports Programs Comparison
Sports are an integral part of campus life, and both Villanova and WashU have excellent athletic programs. Villanova's athletic program has a long-standing tradition of excellence, with a successful basketball program that has won numerous championships. WashU is also highly regarded and competes in the NCAA Division III. The university has a comprehensive sports program and offers many intramural and club sports options.
However, while both universities have strong athletic programs, they differ in their approach to sports. Villanova places a greater emphasis on varsity sports, with a larger budget and more resources dedicated to their teams.
WashU, on the other hand, focuses more on providing opportunities for all students to participate in sports, with a wide range of intramural and club sports available. This allows students who may not have the skills or desire to compete at a varsity level to still stay active and engaged in sports on campus.
Career Services and Alumni Network Comparison
Both schools offer excellent career services and have a vast and well-connected alumni network. WashU provides comprehensive resources for students to prepare for their careers, such as career fairs, job search tools, and resume reviews. The alumni network is also highly active, and graduates often offer internships and job opportunities to current students.
Villanova's career development center provides various career resources, including job search assistance, resume workshops, and mock interviews. The university also boasts an active and engaged alumni network that provides mentorship and job opportunities to current students and recent graduates.
Additionally, WashU's career services team offers personalized career coaching to students, helping them identify their strengths and interests and align them with potential career paths. The university also has a strong presence in the St. Louis business community, providing students with access to a wide range of internship and job opportunities.
On the other hand, Villanova's alumni network is known for its strong sense of community and support. Alumni often come back to campus to speak with current students and offer guidance and advice. The university also hosts networking events and career panels, providing students with opportunities to connect with alumni and industry professionals.
Tuition Fees and Financial Aid Comparison
Attending a top-tier university like Villanova or WashU can be expensive, and financial aid is crucial to many students. The tuition and fees vary between the two universities, with Villanova being slightly less expensive. However, both universities offer robust financial aid programs to help students manage the cost of attendance.
Students can apply for aid through grants, scholarships, and loans to help offset the cost of tuition. Both universities have a dedicated financial aid office, and advisors can help students navigate the complex process of applying for financial aid and finding ways to reduce the cost of attendance.
In addition to financial aid, both Villanova and WashU offer various work-study programs to help students earn money while attending school. These programs provide students with part-time jobs on campus, allowing them to earn money to help pay for tuition and other expenses.
Furthermore, both universities offer merit-based scholarships to students who demonstrate exceptional academic achievement. These scholarships can cover a significant portion of tuition costs and are awarded based on a variety of factors, including academic performance, extracurricular activities, and community involvement.
Campus Safety and Security Comparison
Both schools take campus safety and security seriously and have extensive measures in place to ensure the safety of their students, faculty, and staff. WashU has a 24/7 security team, and students can use the Campus Escort Service for safe transportation around campus. Villanova also has a dedicated safety and security office, and there are emergency phones and call boxes located throughout the campus.
In addition to these measures, WashU has implemented a safety app called "WashU Safe" that allows students to quickly and easily report any safety concerns or incidents. The app also provides real-time updates on any safety issues on or near campus. Villanova has a similar app called "Nova Safe" that offers similar features to its students.
Student Organizations and Extracurricular Activities Comparison
Getting involved in extracurricular activities is an excellent way to make new friends, discover new interests, and enhance your resume. Both universities offer many clubs, organizations, and activities that cater to an array of interests.
Villanova has more than 240 student-run organizations and clubs, ranging from performing arts to cultural groups. WashU offers more than 450 student groups, featuring everything from sports to volunteer organizations.
Moreover, Villanova has a strong Greek life presence on campus, with over 20 fraternities and sororities. These organizations provide students with opportunities to develop leadership skills, participate in philanthropic events, and build a sense of community. WashU, on the other hand, has a thriving entrepreneurship culture, with several student-run startups and innovation centers on campus.
Additionally, both universities offer a variety of intramural sports leagues, allowing students to stay active and compete in a fun and supportive environment. Villanova has leagues for basketball, soccer, volleyball, and more, while WashU offers leagues for sports like ultimate frisbee, dodgeball, and flag football.
Diversity, Equity, and Inclusion Efforts Comparison
Diversity, equity, and inclusion are essential values for any academic institution. Both Villanova and WashU have initiatives and programs aimed at promoting diversity, equity, and inclusion and creating a welcoming and inclusive environment for all students.
WashU has an active diversity and inclusion office, which provides resources, support, and education around issues of diversity and inclusion. Villanova has also implemented various programs and initiatives, including the Cultural Clubs Program, designed to celebrate and promote diversity on campus.
In addition to these programs, WashU has also established a Diversity and Inclusion Advisory Council, which is composed of faculty, staff, and students who work together to develop and implement strategies to promote diversity and inclusion across the university. The council also provides recommendations to the university administration on how to improve diversity and inclusion efforts.
Similarly, Villanova has a Diversity, Equity, and Inclusion Task Force, which is responsible for developing and implementing initiatives to promote diversity and inclusion on campus. The task force also works closely with student organizations to ensure that their events and activities are inclusive and welcoming to all students.
Campus Infrastructure and Technology Resources Comparison
Both universities have invested significantly in modern infrastructure and technology resources to support their students. WashU has a state-of-the-art library with several online and offline resources, and the university has invested in the latest technology to support learning and research.
Villanova also has a comprehensive library system and an extensive IT infrastructure. The university has numerous computer labs, high-speed internet, and a wide range of software to support students' academic pursuits.
Additionally, WashU has a dedicated technology support team that provides assistance to students with any technical issues they may encounter. The team is available 24/7 and can help with everything from setting up email accounts to troubleshooting software problems. Villanova also has a similar support team that provides assistance to students with any technology-related issues they may face.
Graduate School Programs Comparison
Both universities offer fantastic graduate programs covering various disciplines, including business, engineering, law, and medicine. WashU's graduate programs are highly regarded and consistently earn high rankings in different categories.
Villanova has an excellent graduate program and offers several advanced degrees in business, engineering, and nursing. The university emphasizes mentorship and career development for its graduate students and provides customized programs to help them achieve their goals.
Additionally, WashU offers a unique graduate program in social work, which focuses on community engagement and social justice. The program provides students with hands-on experience through internships and field placements, allowing them to make a positive impact in the community while developing their skills and knowledge in the field.
Global Partnerships and Study Abroad Opportunities Comparison
Study abroad programs and global partnerships are essential components of a comprehensive education. Both universities offer study abroad programs that provide students with extraordinary opportunities to explore other cultures and immerse themselves in a new learning environment.
WashU has a broad portfolio of study abroad programs, and the university continually seeks to expand its global partnerships. Villanova also offers study abroad programs, and the university encourages students to explore different cultures and gain a global perspective on various topics.
However, there are some differences between the two universities when it comes to study abroad opportunities. WashU has a larger number of international partner universities, which means that students have a wider range of options when it comes to choosing a study abroad destination. On the other hand, Villanova has a more personalized approach to study abroad, with smaller group sizes and more individual attention from faculty members.
Reputation, Rankings, and Accreditation Comparison
Both Villanova and WashU are widely regarded as two of the best universities in the United States. As such, they have earned recognition from various organizations and are accredited by different accrediting bodies.
WashU's reputation is highly regarded, and the university consistently ranks highly in national and international rankings. Villanova has also earned accolades and consistently ranks highly in different categories, including undergraduate programs and business education.
However, there are some differences in the accreditation of the two universities. WashU is accredited by the Higher Learning Commission, while Villanova is accredited by the Middle States Commission on Higher Education. Additionally, WashU has specialized accreditations for specific programs, such as the Olin Business School, which is accredited by the Association to Advance Collegiate Schools of Business (AACSB). Villanova also has specialized accreditations, including the AACSB accreditation for its School of Business.
Future Prospects for Graduates: Job Placement Rates, Salary Averages, etc.
Assessing the employment prospects and average salary of graduates is a crucial factor when choosing a university. Both Villanova and WashU have impressive employment statistics, with graduates often securing well-paying jobs within months of graduation.
Graduates of WashU often work in the finance, tech, healthcare, and education sectors, with salaries averaging between $60,000 and $70,000 per year. Villanova graduates also enjoy well-paying jobs in various industries, including business, education, and healthcare, with salaries averaging between $60,000 and $80,000 per year.
Final Thoughts: Which University is the Better Choice for You?
Choosing between Villanova and WashU is a tough decision that ultimately depends on your academic goals, career aspirations, and personal preferences. Both universities offer a fantastic education and a rich campus experience, with several opportunities for students to explore and develop their interests.
If you're looking for a more relaxed and diverse campus experience with more study abroad and research opportunities, WashU may be the right choice for you. If, on the other hand, you're looking for a more intimate and faith-based campus experience, then Villanova may be the right choice.
Regardless of which university you choose, both Villanova and WashU offer exceptional academic programs, world-class faculty and staff, and a strong and supportive alumni network that can help guide you towards a successful future.