Weighing the Pros and Cons of Attending Boston University
As high school seniors across the country embark on the challenging journey of selecting the right college, many will inevitably consider Boston University (BU) as a potential choice. However, like any university, it comes with its own set of advantages and drawbacks that need to be weighed carefully. This article, "Terrier Territory: Weighing the Pros and Cons of Attending Boston University," aims to provide an unbiased and comprehensive assessment of the university to help prospective students make an informed decision about whether BU is the right fit for them.
Brief overview of Boston University
Established in 1839, Boston University is a private research university located in the heart of Boston, Massachusetts. With over 33,000 students from more than 130 countries, BU is one of the largest private universities in the United States. The university offers more than 300 programs of study across 17 schools and colleges, with popular majors including Business, Engineering, Communications, and Health Sciences.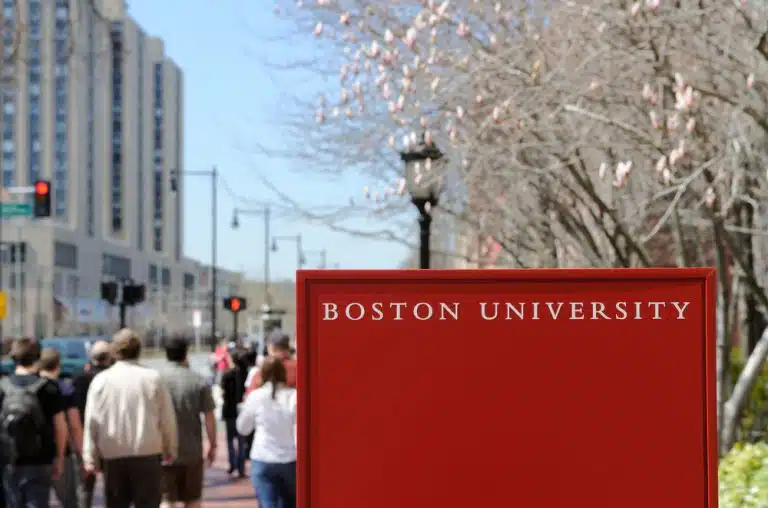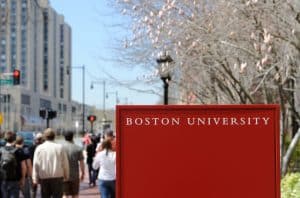 BU consistently ranks among the top 50 universities in the United States and is recognized for its strong emphasis on research and innovation.
Purpose of the article
The decision to attend a particular university is a significant one, with far-reaching implications for a student's personal and professional growth.
As such, it is crucial that prospective students have a clear understanding of the various factors that contribute to the overall college experience.
This article delves into the pros and cons of attending Boston University, shedding light on aspects such as academic quality, campus life, extracurricular opportunities, financial considerations, and more.
By providing an in-depth analysis of these facets, this article aims to empower high school seniors with the necessary information to make a well-rounded decision about their future alma mater.
In the end, the goal is not to promote or discourage enrollment at BU, but rather to equip students with a thorough understanding of the university's strengths and weaknesses, so they can determine if it aligns with their goals, preferences, and aspirations.
Boston University Background Information
Before we dive deeper into the pros and cons of attending Boston University, it is essential to delve into the university's rich history, unique location, and well-regarded reputation.
As one of the oldest and most prestigious institutions of higher learning in the United States, BU has played a pivotal role in shaping the educational landscape of the nation.
Over the years, the university has continued to evolve and adapt, meeting the needs of an ever-changing student population while maintaining a steadfast commitment to academic excellence and innovation.
History and Founding of Boston University
Boston University's roots can be traced back to its founding in 1839 as the Newbury Biblical Institute in Newbury, Vermont.
In 1869, the school moved to Boston, where it was chartered as Boston University by the Massachusetts Legislature.
Since then, BU has grown significantly, both in size and stature. Throughout its history, the university has been at the forefront of social change, admitting women and African Americans early on, and championing progressive causes such as women's rights and civil rights.
Today, Boston University continues to honor its rich heritage by fostering a diverse and inclusive academic community that encourages intellectual curiosity, critical thinking, and social responsibility.
Location and campus setting
One of the most distinctive features of Boston University is its prime location in the bustling city of Boston.
Spanning a 1.3-mile stretch along the picturesque Charles River, the campus offers stunning views and ample green spaces for students to enjoy.
The university is conveniently situated near many of Boston's historic landmarks, cultural institutions, and entertainment venues, providing students with a wealth of opportunities for exploration and enrichment.
Moreover, Boston is widely regarded as a global hub for education, with a high concentration of colleges and universities in the area.
This creates a vibrant and stimulating atmosphere where students can interact with their peers from other institutions, attend lectures and events, and take advantage of the numerous resources and networking opportunities that the city has to offer.
University rankings and reputation
Boston University consistently ranks among the top universities in the United States and the world.
The university is particularly renowned for its strong programs in business, engineering, communications, and health sciences, which consistently receive high rankings and recognition.
Additionally, BU has a reputation for fostering a spirit of research and innovation, with a wide array of research centers, state-of-the-art facilities, and numerous opportunities for undergraduate students to engage in hands-on research experiences.
As a result, the university has produced many distinguished alumni, including Nobel laureates, Pulitzer Prize winners, and leaders in various fields, further solidifying its reputation for academic excellence and contributing to its prestigious standing in the higher education landscape.
What are the pros of attending Boston University?
What are some of the positive aspects of attending Boston University? As prospective students weigh the pros and cons of attending Boston University, it's important to highlight the myriad benefits that BU has to offer.
Academics
One of the most significant advantages of attending Boston University lies in its academic offerings.
The university boasts a diverse range of programs and majors across 17 schools (e.g. law) and colleges, providing students with a wealth of options to choose from.
This academic diversity allows students to tailor their education to align with their unique interests and career aspirations.
Furthermore, BU is home to a number of renowned faculty members and researchers, many of whom are leaders in their respective fields.
This ensures that students are exposed to cutting-edge knowledge and research opportunities, which can be invaluable in preparing them for their future careers.
Moreover, the university places a strong emphasis on research and innovation, offering numerous opportunities for students to engage in hands-on research experiences, collaborate with faculty, and contribute to the advancement of knowledge within their chosen fields.
Location
Another key advantage of attending Boston University is its strategic location in the heart of Boston, Massachusetts.
As one of the oldest cities in the United States and a hub of higher education, Boston offers students an unparalleled array of cultural, historical, and recreational opportunities.
From world-class museums and historic landmarks to thriving arts and music scenes, there is always something to see and do in this vibrant city.
Furthermore, Boston is home to a diverse range of industries, including finance, biotechnology, and education, making it an ideal environment for students to gain valuable internships, part-time jobs, and networking opportunities.
The city's extensive public transportation system also makes it easy for students to explore the surrounding areas and connect with the broader community.
This combination of academic, cultural, and professional resources makes Boston University's location one of its most compelling attributes, enriching the overall student experience and contributing to students' personal and professional development.
Campus life and extracurricular activities
Another important aspect to consider when evaluating the pros and cons of attending Boston University is the quality of campus life and the availability of extracurricular activities.
BU offers a vibrant and dynamic campus environment, with over 450 student organizations and clubs spanning a wide range of interests, from cultural and academic clubs to community service and recreational sports.
These organizations provide students with ample opportunities to make friends, develop leadership skills, and pursue their passions outside of the classroom.
In addition, the university boasts a thriving athletic program, with its Terriers competing in NCAA Division I sports as well as numerous club and intramural sports for students of all skill levels.
Beyond sports, BU also offers various events and programs aimed at fostering a sense of community and promoting student well-being, such as guest lectures, workshops, and social events.
This supportive and inclusive campus atmosphere plays a crucial role in helping students feel connected and engaged, ultimately contributing to a more fulfilling and well-rounded college experience.
Financial aid and scholarships
The cost of attending college is a significant concern for many students and their families, and Boston University is no exception.
However, the university is committed to helping students overcome financial barriers by offering a variety of financial aid and scholarship opportunities.
BU provides need-based financial aid to eligible students, which may include a combination of grants, loans, and work-study opportunities.
Additionally, the university offers numerous merit-based scholarships, awarded based on factors such as academic achievement, leadership, and community involvement.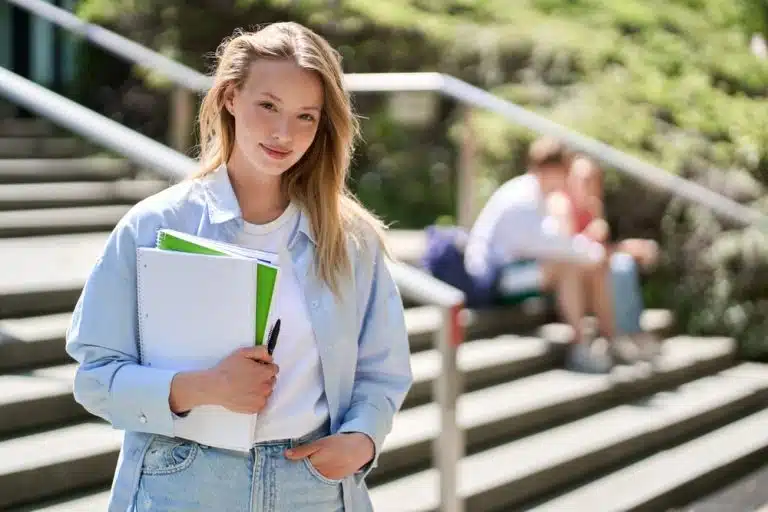 It is important for prospective students to thoroughly research the various financial aid and scholarship options available to them, as this can greatly impact their overall college experience and future financial well-being.
By taking advantage of these resources, many students are able to attend Boston University and reap the numerous benefits of its academic programs and vibrant campus life.
What are the cons of attending Boston University?
What are some of the negative aspects of attending Boston University? While there are numerous advantages to attending Boston University, it's also essential to acknowledge the potential drawbacks, and the unpleasant side of the pros and cons of attending Boston University.
Understanding the cons of attending BU can help students make a well-informed decision about whether the university is the right fit for their needs and preferences.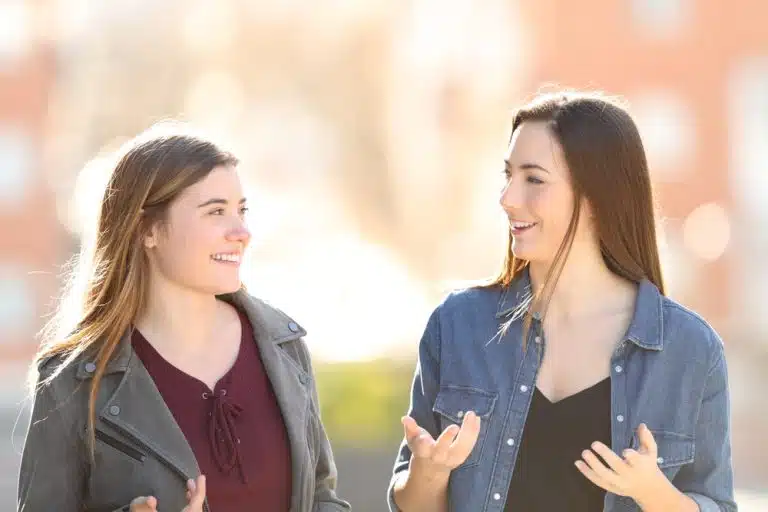 By examining these aspects in greater detail, we can provide a more balanced and comprehensive perspective on the overall student experience at Boston University.
Large class sizes
One common concern when it comes to evaluating the pros and cons of attending Boston University is the issue of large class sizes, particularly in introductory-level courses.
These large classes can make it more challenging for students to receive individualized attention from their professors and may result in a more impersonal learning experience.
Additionally, the competitive atmosphere in some classes may create added pressure for students as they strive to stand out among their peers.
However, it's worth noting that class sizes typically decrease as students progress into upper-level courses and begin to specialize in their chosen fields.
In these more advanced classes, students are likely to benefit from smaller class sizes, more personalized instruction, and increased opportunities for interaction with their professors and classmates.
Campus layout and housing
Another potential drawback of attending Boston University is its dispersed campus layout. Unlike some universities with a traditional enclosed campus, BU's campus stretches along a 1.3-mile stretch of Commonwealth Avenue.
This layout can pose challenges for students, as they may need to walk or rely on public transportation to navigate between classes and campus facilities.
Additionally, on-campus housing can be limited, particularly for upper-class students, who may need to seek off-campus housing options.
This can create added stress for students as they navigate the competitive and often expensive Boston housing market.
However, some students may view the dispersed campus layout as a positive aspect, as it encourages them to explore the city and fosters a greater sense of independence and self-reliance.
Weather
Lastly, the weather in Boston can be a significant factor to consider when weighing the pros and cons of attending BU.
New England is known for its harsh winters, with cold temperatures, heavy snowfall, and unpredictable weather patterns.
For students who are unaccustomed to these conditions, adjusting to the climate can be challenging and may even impact their mental health and well-being.
Navigating the campus in inclement weather can also be difficult, particularly for those with mobility issues or those living off-campus.
However, many students adapt to the weather over time and come to appreciate the beauty of the changing seasons and the unique character of the New England region.
Ultimately, the impact of the weather on a student's overall experience at BU will depend on their personal preferences and adaptability.
Conclusion
In conclusion, Boston University offers a wealth of opportunities for students seeking a high-quality education, a vibrant campus life, and access to the resources and cultural richness of the city of Boston.
While the university boasts numerous advantages, such as strong academic programs, a diverse range of extracurricular activities, and a prime location, it's also important to consider the potential drawbacks, including large class sizes, the dispersed campus layout, limited housing options, and the New England weather.
As high school seniors evaluate their college options, it's crucial to weigh the pros and cons of attending Boston University carefully, considering their individual needs, preferences, and goals.
Ultimately, the decision to attend BU, like any university, is a deeply personal one, and this article aims to provide a balanced and comprehensive perspective to help students make an informed choice about their future alma mater.
AdmissionSight is willing to help
At AdmissionSight, we believe that every student deserves the opportunity to attend the college of their choice. That's why we specialize in providing expert guidance and support to help you gain acceptance to your top-choice schools.
Our team of college admissions specialists has over a decade of experience assisting students just like you in achieving their goals. We cannot stress this enough; we have the knowledge and expertise to help you succeed.
At AdmissionSight, we pride ourselves on being the most trusted name in college admissions advice. Our success is measured by the success of our students, many of whom have gone on to attend the most prestigious colleges in the country.
Don't leave your future to chance. Contact AdmissionSight today to schedule a free consultation and take the first step towards achieving your dreams. With our expert guidance and support, anything is possible.