Wellesley vs Case Western: A Comprehensive Analysis
If you're considering colleges and universities, it's essential to do your research to determine which one is the best fit for you. In this comprehensive analysis, we'll compare Wellesley vs Case Western to help you make a more informed decision.
Background and Overview of Wellesley and Case Western
Wellesley College is a private liberal arts college in Massachusetts founded in 1870. It has a rich history of empowering women and educating them in a female-only environment. Case Western Reserve University, on the other hand, is a private research university in Ohio founded in 1826 through the merger of Western Reserve University and Case Institute of Technology. It aims to provide students with comprehensive knowledge rooted in the liberal arts, the natural sciences, and engineering.
Despite their differences in history and focus, both Wellesley and Case Western are highly regarded institutions in their respective regions. Wellesley is consistently ranked as one of the top liberal arts colleges in the United States, while Case Western is known for its strong programs in engineering and the sciences. Both schools also offer a wide range of extracurricular activities and opportunities for students to get involved in research and community service. Overall, Wellesley and Case Western are excellent choices for students seeking a rigorous and well-rounded education.
Location and Campus Setting of Wellesley and Case Western
Wellesley is located in the charming town of Wellesley, 12 miles west of Boston, offering students a suburban feel in a picturesque location. In contrast, Case Western is based in an urban location in Cleveland, Ohio. Its location gives students access to the vibrant nightlife, excellent restaurants, and cultural opportunities of the city.
Admission Statistics and Requirements of Wellesley and Case Western
The admission rate for Wellesley College is 16%, while the acceptance rate for Case Western Reserve University is 30%. Both universities require SAT or ACT scores, high school transcripts, and letters of recommendation. While Case Western also accepts the Common Application, Wellesley has its own application system.
Additionally, Wellesley College places a strong emphasis on extracurricular activities and community involvement in its admissions process. They also require applicants to submit a personal essay and participate in an interview with an admissions officer.
On the other hand, Case Western Reserve University values academic achievement and research experience. They offer a variety of research opportunities for undergraduate students and require applicants to submit a research supplement along with their application.
Academic Programs and Majors Offered by Wellesley and Case Western
Wellesley College has a reputation for offering quality programs in the arts, humanities, social sciences, and STEM fields. It offers more than 50 majors, with popular programs like Computer Science, Biology, Psychology, Economics, and Political Science. Case Western, on the other hand, is well-known for its strong programs in Engineering, Medicine, Business, Nursing, Law, and Arts and Sciences. It offers over 95 majors, minors, and specializations.
Both Wellesley and Case Western offer a variety of interdisciplinary programs that allow students to explore multiple fields of study. Wellesley's interdisciplinary programs include Environmental Studies, Cognitive and Linguistic Sciences, and Women's and Gender Studies. Case Western offers interdisciplinary programs like Biomedical Engineering, Data Science, and International Studies. These programs provide students with a well-rounded education and prepare them for a range of career paths.
Faculty and Student Body Diversity at Wellesley and Case Western
Wellesley has an 8:1 student-to-faculty ratio and employs over 250 full-time professors, 98% of whom hold the highest degree in their field. Additionally, the student body is diverse, with over 50% identifying as students of color or international students. Case Western, on the other hand, has a 9:1 student-to-faculty ratio and over 1,700 full-time faculty. The student body, however, is not as diverse, with around 25% identifying as students of color.
Despite the difference in student body diversity, both Wellesley and Case Western prioritize creating an inclusive and welcoming environment for all students. Wellesley offers a variety of resources and support systems for underrepresented students, including mentorship programs and affinity groups. Case Western has also implemented initiatives to increase diversity and inclusion on campus, such as the Office of Multicultural Affairs and the Diversity 360 program.
Campus Life: Wellesley vs. Case Western
Wellesley's campus life is centered on a strong residential experience. There are several residence halls and theme houses that offer students a supportive community, especially for first-year students who are welcomed into a living-learning community. Additionally, Wellesley has over 180 student organizations, including clubs for art, music, theater, journalism, and athletics. Case Western's residential experience is similar to Wellesley's, with a range of residential colleges and living-learning communities that offer students opportunities to be part of a community. Additionally, Case Western has over 200 student organizations, including clubs for community service, pre-professional groups, and cultural organizations.
Both Wellesley and Case Western offer a variety of activities and events for students to participate in outside of the classroom. Wellesley hosts an annual Spring Week, which includes a range of events such as a carnival, concerts, and a fashion show. Case Western also has a range of events throughout the year, including a homecoming celebration, a spring concert, and a cultural festival. Both schools also offer opportunities for students to participate in community service projects and study abroad programs.
Career Opportunities for Graduates of Wellesley and Case Western
Both universities have strong career services offices that offer students a range of services such as internship programs, job fairs, resume and cover letter writing workshops, and career counseling. For instance, Case Western's Career Center offers services such as Alumni Networking, Career Fairs, and On-Campus Recruiting. Similarly, Wellesley's Career Education team offers career development programs, career coaching appointments, and job and internship search resources.
In addition to the services offered by the career services offices, graduates of both Wellesley and Case Western have access to a wide range of career opportunities. Many graduates of these universities go on to work in fields such as finance, healthcare, technology, and education. Some of the top employers of Wellesley graduates include Goldman Sachs, Google, and Teach for America, while Case Western graduates often find employment with companies such as Cleveland Clinic, IBM, and PwC.
Furthermore, both universities have strong alumni networks that can be a valuable resource for graduates seeking career advice and job opportunities. Wellesley's alumnae network includes over 35,000 members worldwide, while Case Western's alumni network boasts over 110,000 members. These networks provide graduates with access to mentorship programs, networking events, and job postings.
Tuition, Financial Aid, and Scholarships Available: Wellesley vs. Case Western
Both universities have high tuition fees, with Wellesley's tuition costs around $62,000, and Case Western's around $62,000. However, both universities offer financial aid and scholarships to qualifying students that can significantly reduce the cost of attendance. For instance, Wellesley offers financial aid based on demonstrated need and merit, and students have access to a diverse range of scholarships, fellowships, grants, and loans. Similarly, Case Western offers a range of need-based financial aid packages, grants, scholarships, and student employment opportunities.
It is important to note that the availability and amount of financial aid and scholarships may vary depending on the student's individual circumstances and academic achievements. Additionally, both universities have dedicated financial aid offices that can assist students in navigating the financial aid process and finding the best options for their specific needs. It is recommended that students research and compare the financial aid and scholarship opportunities at both universities before making a decision on which school to attend.
Research Opportunities: Wellesley vs. Case Western
Both universities provide students with opportunities for research and specialized study that can lead to graduate study or employment. Wellesley offers research opportunities in areas such as Environmental Science, Computer Science, and Neuroscience through its Wintersession program, Summer Research programs, and senior thesis projects while Case Western offers similar opportunities and experiential learning programs in areas like Engineering, Biomedical Science, and Social Sciences.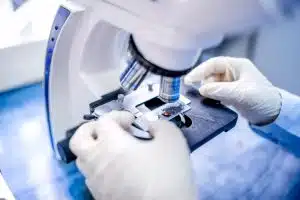 Additionally, Wellesley has a strong focus on interdisciplinary research, encouraging students to explore connections between different fields of study. This is exemplified through the Wellesley Centers for Women, which conducts research on gender issues across various disciplines, and the Quantitative Reasoning Program, which integrates mathematical and statistical analysis into research projects across all academic departments.
On the other hand, Case Western has a strong emphasis on research partnerships with industry and government organizations. This provides students with opportunities to work on real-world projects and gain practical experience in their fields of study. The university also has several research centers, such as the Great Lakes Energy Institute and the Center for Proteomics and Bioinformatics, which focus on cutting-edge research in specific areas.
Alumni Success Stories: Wellesley vs. Case Western
Wellesley and Case Western alums have gone on to achieve success and excel in various fields. Wellesley alumnae include former U.S. Secretaries of State, and as well as Pulitzer Prize-winning authors. Case Western's illustrious alumni, include Nobel Laureates in Physics and Chemistry, Pulitzer Prize winners, CEOs, prominent politicians, and technologists.
Wellesley College, a women's liberal arts college, has produced many notable alumnae in the fields of politics, law, and literature. For instance, Wellesley alumnae have served as U.S. Senators, Governors, and Ambassadors. They have also made significant contributions to the legal profession, with several alumnae serving as judges and attorneys. In addition, Wellesley graduates have excelled in the literary world, with many becoming award-winning authors and poets.
On the other hand, Case Western Reserve University, a private research university, has produced many successful alumni in the fields of science, technology, and business. Case Western graduates have made significant contributions to the fields of medicine, engineering, and computer science. Many have also become successful entrepreneurs and business leaders, founding and leading companies in various industries.
Overall Comparison: Wellesley vs. Case Western
Both Wellesley and Case Western provide students with excellent educational opportunities and strong support services to ensure their success. However, they differ in terms of location, academic programs, campus culture, and student body diversity. Wellesley's focus on liberal arts and strong community life encourages critical thinking, creativity, and collaboration, while Case Western's focus on science and technology prepares students for success in high-tech fields. Thus prospective students should weigh the pros and cons of each institution based on their individual preferences, goals, and career aspirations.
Another important factor to consider when choosing between Wellesley and Case Western is the availability of research opportunities. Both institutions offer numerous research opportunities for students, but the nature of these opportunities differs. At Wellesley, students have the opportunity to work closely with faculty members on research projects, which can lead to valuable mentorship and networking opportunities. At Case Western, students have access to cutting-edge research facilities and partnerships with industry leaders, which can provide them with hands-on experience and exposure to real-world problems. Ultimately, the choice between Wellesley and Case Western will depend on the student's interests and career goals.
Key Takeaways for Prospective Students: Which School is the Right Fit for You?
Choosing between Wellesley and Case Western ultimately comes down to personal preference and what prospective students are looking for in their undergraduate education. Wellesley is ideal for students seeking an immersive and supportive residential experience, as well as a liberal arts education with a wide range of academic programs. Case Western, on the other hand, is excellent for students who are passionate about STEM fields or want to pursue a career in engineering, medicine, law, or business.
Ultimately, both universities offer quality education, and it will depend on your individual needs and preferences to determine which school is the best fit for you. By taking these factors into consideration and assessing your goals and aspirations, you can make an informed decision about which institution will help you succeed.
It is also important to consider the location and campus culture of each university. Wellesley is located in a suburban area outside of Boston, with a strong focus on women's education and empowerment. Case Western, on the other hand, is located in the heart of Cleveland, Ohio, with a diverse student body and a strong emphasis on research and innovation. Prospective students should visit each campus and get a feel for the community and environment to determine which one aligns with their values and interests.