Wellesley vs Colby: A Comprehensive Look at Two Elite Colleges
If you're currently searching for a college to attend, you know how daunting the task can be. There are many factors to consider before making a final decision, such as academic offerings, campus life, admission requirements, financial aid, and more. When it comes to elite colleges, two institutions that often come up in discussions are Wellesley College and Colby College. In this article, we will provide a comprehensive comparison of Wellesley vs Colby to help you make an informed choice.
Introduction: The Importance of Choosing the Right College
Choosing the right college is a crucial decision that can affect the trajectory of your life. It's a place where you'll spend the next four years studying, socializing, and growing as an individual. The right school will provide you with the resources and support you need to achieve your goals and prepare for your future career. In contrast, choosing a school that's not the right fit can lead to a frustrating and unfulfilling experience. With this in mind, let's begin the comparison of Wellesley College and Colby College.
When choosing a college, it's important to consider factors beyond just academics and career prospects. The campus culture, location, and extracurricular activities can also greatly impact your college experience. For example, Wellesley College is located just outside of Boston, providing students with easy access to the city's cultural and professional opportunities. On the other hand, Colby College is situated in a more rural area of Maine, offering a quieter and more nature-focused environment. These differences in location and campus culture can greatly influence a student's overall satisfaction with their college experience.
Academic Offerings: Wellesley vs. Colby
One of the primary factors to consider when selecting a college is the availability and quality of academic programs. At Wellesley College, there are more than 50 departmental and interdepartmental majors and an additional 20 minors available, ranging from anthropology to biological sciences to women's and gender studies. Colby College offers more than 60 majors and 30 minors. The majors available at Colby are diverse, ranging from African-American studies to environmental policy to neuroscience. Both schools offer a broad range of majors and programs, ensuring that students have the opportunity to pursue their passions.
Additionally, both Wellesley College and Colby College offer a variety of interdisciplinary programs that allow students to explore multiple fields of study. For example, Wellesley College offers a program in Environmental Studies that combines coursework in biology, geology, and political science. Colby College offers an American Studies program that integrates history, literature, and cultural studies. These interdisciplinary programs provide students with a unique and well-rounded education.
Campus Life: Wellesley vs. Colby
The campus life experience is a significant part of the college experience. At Wellesley College, students live in residence halls clustered around courtyards, creating a tight-knit community. There are over 200 clubs and organizations available, including political groups, cultural organizations, and activism clubs. Colby College's dormitories are divided into five residential colleges with thematic communities and are designed to encourage social interaction. Colby offers more than 100 student-run clubs, activities, and organizations, ranging from outdoor adventure groups to chess clubs. In terms of campus life, both colleges are vibrant and offer many opportunities for students to get involved and feel a sense of community.
Aside from the clubs and organizations, both Wellesley and Colby offer a variety of activities for students to participate in. Wellesley has a strong focus on the arts, with a theater program, dance groups, and a music department. Colby, on the other hand, has a strong emphasis on outdoor activities, with a nearby ski resort and opportunities for hiking, camping, and kayaking. Both colleges also offer intramural sports and fitness classes for students to stay active and healthy.
Additionally, both colleges have unique traditions that add to the campus life experience. Wellesley has the hoop rolling tradition, where seniors race down Tupelo Lane pushing a hoop with a stick, symbolizing the completion of their academic journey. Colby has the annual Winter Carnival, where students participate in snow sculptures, ice skating, and other winter-themed activities. These traditions bring the community together and create lasting memories for students.
Location: The Pros and Cons of Each College's Surrounding Area
Located in Wellesley, Massachusetts, Wellesley College is near Boston and provides easy access to opportunities in the city, including internships and cultural activities. There are also many beautiful parks and lakes nearby, providing plenty of activities for students who enjoy the outdoors. On the other hand, Colby College is located in Waterville, Maine, a small, quiet town that offers a slower pace of life. While there may be fewer opportunities for internships or cultural events, the surrounding area is perfect for students who enjoy hiking, canoeing, or other outdoor activities. Both locations offer unique advantages, and the choice ultimately depends on personal preference.
Another college with a unique location is Hawaii Pacific University, located in Honolulu, Hawaii. The campus is just a few blocks away from the beach, providing students with easy access to water sports and outdoor activities. The surrounding area also offers a diverse cultural experience, with a mix of Hawaiian, Asian, and American influences. However, the cost of living in Hawaii can be high, and the distance from the mainland may make it difficult for some students to travel home during breaks. Despite these challenges, Hawaii Pacific University offers a one-of-a-kind location that can provide a truly unforgettable college experience.
Admission Requirements: Wellesley vs. Colby
While admission to elite colleges is competitive, both Wellesley and Colby have relatively similar admission requirements. Applicants to both colleges must provide transcripts, test scores, essays, and letters of recommendation. Applicants should also have taken challenging courses in high school, such as AP, IB, or honors courses. Additionally, demonstrated leadership, extracurricular activities, and community service can contribute to the strength of an applicant's application.
However, there are some differences in the admission process between Wellesley and Colby. Wellesley places a strong emphasis on the applicant's academic achievements and intellectual curiosity, while Colby values a well-rounded applicant who has a diverse range of interests and experiences. Wellesley also requires applicants to submit SAT or ACT scores, while Colby is test-optional. It is important for applicants to research and understand the specific admission requirements and priorities of each college they are applying to.
Financial Aid: Wellesley vs. Colby
Attending an elite college can be expensive, and financial aid is a crucial factor in decision-making for many applicants. Both Wellesley and Colby are committed to making their institutions accessible to all talented students, regardless of their financial situation. Both colleges offer need-blind admission and meet 100% of demonstrated need. Wellesley has a no-loan policy, meaning that students aren't required to take out loans to cover unmet financial aid costs. Colby's financial aid program includes a combination of grants, scholarships, and work-study.
Additionally, both colleges offer merit-based scholarships for exceptional academic achievement, leadership, and community service. Wellesley's merit-based scholarships include the Davis Scholarship, which provides full tuition for four years, and the Schneider Scholarship, which covers full tuition and room and board for four years. Colby's merit-based scholarships include the Presidential Scholars Program, which covers full tuition, room, and board for four years, and the Colby Achievement Program, which provides up to $10,000 per year for four years.
Student Body Diversity: Wellesley vs. Colby
Both Wellesley and Colby strive to foster an inclusive, diverse environment, welcoming students from a wide range of backgrounds. Wellesley's student body is composed of 28% domestic students of color and 15% international students. Colby's student body is also diverse, with 22% of students identifying as domestic students of color and 11% as international students. Both schools are committed to ensuring that their students feel supported and included throughout their college experience.
However, there are some differences in the specific demographics of the student bodies at Wellesley and Colby. For example, Wellesley has a higher percentage of Asian American students, making up 14% of the student body, compared to Colby's 6%. On the other hand, Colby has a higher percentage of Hispanic/Latinx students, making up 9% of the student body, compared to Wellesley's 6%. Despite these differences, both schools prioritize creating a welcoming and inclusive community for all students.
Faculty Quality: The Importance of Excellent Professors at Elite Colleges
Elite colleges prioritize the hiring and retention of exceptional faculty members who are often experts in their respective fields. Both Wellesley and Colby have highly qualified professors who are passionate about teaching and research. At Wellesley, the student-to-faculty ratio is 8 to 1, meaning that students receive personalized attention and support from their professors. Colby's student-to-faculty ratio is 10 to 1, which is still significantly lower than the national average of 18 to 1. Both schools have a dedicated, knowledgeable faculty that is committed to helping their students succeed academically and personally.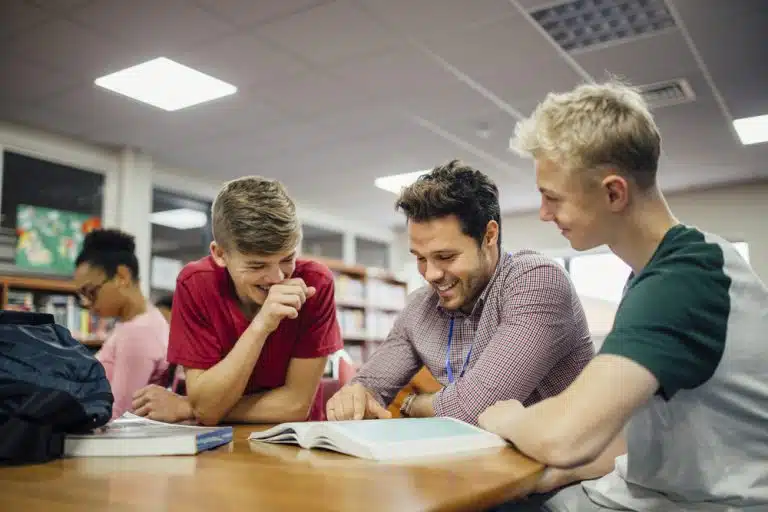 Furthermore, the faculty at elite colleges often engage in cutting-edge research and scholarship, which can provide students with unique opportunities to participate in research projects and gain hands-on experience in their fields of interest. At Wellesley, for example, students have the opportunity to work with faculty members on research projects in a variety of disciplines, from neuroscience to economics. Similarly, Colby's faculty members are actively engaged in research and scholarship, and students can participate in research projects through the college's Undergraduate Research Symposium.
In addition, the quality of faculty at elite colleges can have a significant impact on students' post-graduation success. Graduates of elite colleges often go on to pursue advanced degrees or successful careers in their fields, and the mentorship and guidance of exceptional faculty members can play a crucial role in their success. At both Wellesley and Colby, graduates have gone on to pursue a wide range of careers and advanced degrees, from law and medicine to business and academia.
Career Services: How Wellesley and Colby Prepare Students for the Workforce
One of the primary goals of higher education is to provide students with the skills and experience needed to succeed in the workforce. Both Wellesley and Colby offer their students a variety of career services, including internships, networking opportunities, skill-building workshops, and career counseling. Wellesley's Center for Work and Service provides comprehensive support to students and boasts a 95% success rate for postgraduate plans. Colby's Center for Career Development provides a range of services, including career exploration, internship and job search strategies, and alumni networking opportunities. Both colleges are dedicated to preparing their students for success after graduation.
In addition to the career services offered by Wellesley and Colby, both colleges also have strong partnerships with local and national businesses. These partnerships provide students with unique opportunities to gain real-world experience and make valuable connections in their chosen fields. For example, Wellesley has partnerships with companies such as Google, Goldman Sachs, and the Boston Consulting Group, while Colby has partnerships with organizations such as the Maine Medical Center and the Jackson Laboratory. These partnerships not only benefit students but also provide businesses with access to talented and motivated young professionals.
Athletics: Sports Teams and Facilities at Both Colleges
Both Wellesley and Colby offer intercollegiate athletic programs for their students. At Wellesley, there are 14 varsity teams available, including basketball, field hockey, and tennis. Colby also has 14 varsity teams, including ice hockey, swimming and diving, and soccer. Both schools offer top-notch facilities, including state-of-the-art sports centers, fields, and courts. Additionally, intramural sports and fitness programs are available at both institutions for students who want to stay active and healthy.
Furthermore, both colleges have a strong emphasis on promoting physical activity and wellness among their students. At Wellesley, students can take advantage of the FitTrail, a 1.5-mile outdoor fitness circuit that includes 20 exercise stations. Colby offers a variety of wellness programs, including yoga and meditation classes, as well as outdoor adventure programs such as hiking and rock climbing. Both colleges also have dedicated staff and resources to support student-athletes, including athletic trainers, strength and conditioning coaches, and sports medicine clinics.
Alumni Network: Wellesley vs. Colby
One of the benefits of attending a prestigious, elite college is the alumni network and the opportunities it can provide. Both Wellesley and Colby have extensive alumni networks and graduates from both institutions have gone on to achieve success in a wide range of fields. Wellesley's alumnae network boasts over 35,000 members who are active in mentoring and providing internships to current students. Colby's alumni network includes over 30,000 members who have achieved success in fields ranging from the arts to business to public service.
Furthermore, both Wellesley and Colby offer various resources and events to help alumni stay connected and continue to benefit from their respective networks. Wellesley hosts regional alumnae clubs and career networking events, while Colby offers opportunities for alumni to volunteer and give back to the community through programs such as the Colby Cares About Kids mentoring program. These resources and events not only allow alumni to stay connected with their alma mater but also provide opportunities for professional development and networking.
Campus Safety: Security Measures in Place at Both Colleges
Safety is a top priority for both Wellesley and Colby, and both schools have taken steps to ensure that their campuses are secure. Both institutions have a campus police department, and security measures such as emergency phones, emergency response plans, and bike patrols are in place. Additionally, both schools offer safety awareness training, self-defense courses, and other resources to help students stay safe.
Wellesley and Colby also have strict policies in place to regulate access to their campuses. Visitors are required to check in at designated entrances, and students, faculty, and staff must display identification badges at all times. Both schools also have surveillance cameras installed throughout their campuses to monitor activity and deter criminal behavior.
In addition to physical security measures, Wellesley and Colby have implemented technology-based solutions to enhance campus safety. Both schools have mobile safety apps that allow students to quickly and easily report incidents or request assistance from campus police. The apps also provide real-time updates on emergency situations and campus closures.
Conclusion: Making the Right Choice Between Wellesley and Colby
Choosing between two elite colleges like Wellesley and Colby can be difficult, but by considering the factors discussed above, you can make an informed decision. Both schools offer a rigorous academic curriculum, a vibrant campus life, and a strong commitment to diversity and inclusion. Ultimately, the decision comes down to personal preference and fit. By understanding the unique advantages and challenges of each institution, you'll be better equipped to make the right choice for your academic and personal goals.
It's important to also consider the location and surrounding community of each college. Wellesley is located just outside of Boston, offering easy access to the city's cultural and professional opportunities. Colby, on the other hand, is situated in a more rural area of Maine, providing a quieter and more secluded campus environment. Depending on your interests and preferences, one location may be more appealing than the other. It's important to visit each campus and explore the surrounding area to get a better sense of what each college has to offer beyond its academic programs.